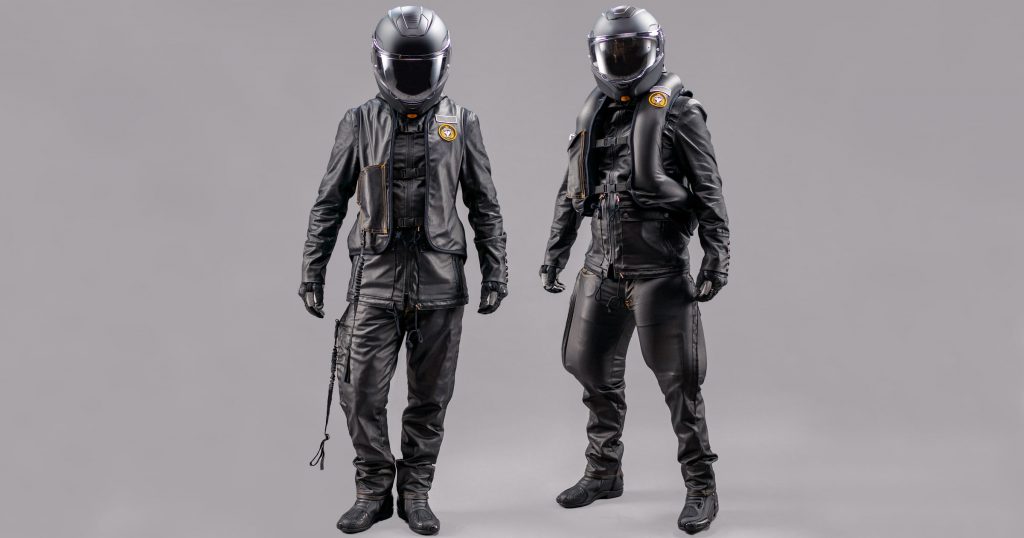 Swedish fashion-tech brand, Mo'cycle® will launching the world's first full body airbag protection, on crowdfunding platform Indiegogo.com starting on June 21.
Most injuries in a serious motorcycle accident occur to the lower body and the problem has remained unsolved until now. The world's first Airbag jeans and complete airbag collection is available on the crowdfunding platform Indiegogo from 21st of June to 21st of July 2022.
More than 112,000 motorcycle riders have already signed up on the waiting list for the launch. Jimmy Fallon featured the Airbag jeans on The Tonight Show and CNN Business picked up the innovation already during the prototype stage. The Airbag Jeans went viral on Instagram from a repost that received over 26 million organic views & 1 million likes.
The Airbag jeans were pitched on the Swedish TV-program "Dragons' Den" (Shark Tank) at SVT and managed to convince three dragon investors to join the venture. The Airbag jeans is patent pending and has received funds from EU's Horizon 2020 Research & Innovation program.
The company launched a new video that says—
"There are hundreds of 1000s of motorcycle injuries, broken legs, broken ribs and very often broken hips. For the last 17 years, our mission has been to reduce the risk of injury in the event of a crash. And as of today, we have finally succeeded. Introducing airbag close the world's first airbag jeans and full body airbag protection. Simply connect the close to the white using our mechanical for the vote and the airbag back we'll do the rest.
Designer Moses says,
"Thank you for watching. My name is Moses. I'm the inventor of Airbag Jeans by MoCycle. When I was 21 years old, I developed the world's first motorcycle jeans and they were released by the Harley Davidson in stores in Sweden. The first version were with leather and Kevlar. But I wanted to make something even more safe. Something to decreas your impact is because most injuries occur on the lower body in a serious motorcycle accident.
So for 17 years, I've been trying to solve this problem. I've been on a long journey towards developing the world's first airbag jeans and the world's first full body airbag protection and after the endless testing and endless tweets, as well as funding from the European Union's horizon 2020 research and Innovation Programme. Me and my team are finally ready to bring this innovation to you. We are extremely excited about this product and by supporting this project, you will not only receive the airbags before everybody else but you will contribute our goal of saving lives and reducing motorcycle injuries. What the airbags did for cars is about to happen to us motorcycle riders.
As a special thank you. We are offered significant discounts exclusively during this crowdfunding campaign. We are really eager to get this product out there. Thanks for your time. We really appreciate it and we hope you find this useful."
You can sign up for updates at https://www.mocycle.com/.