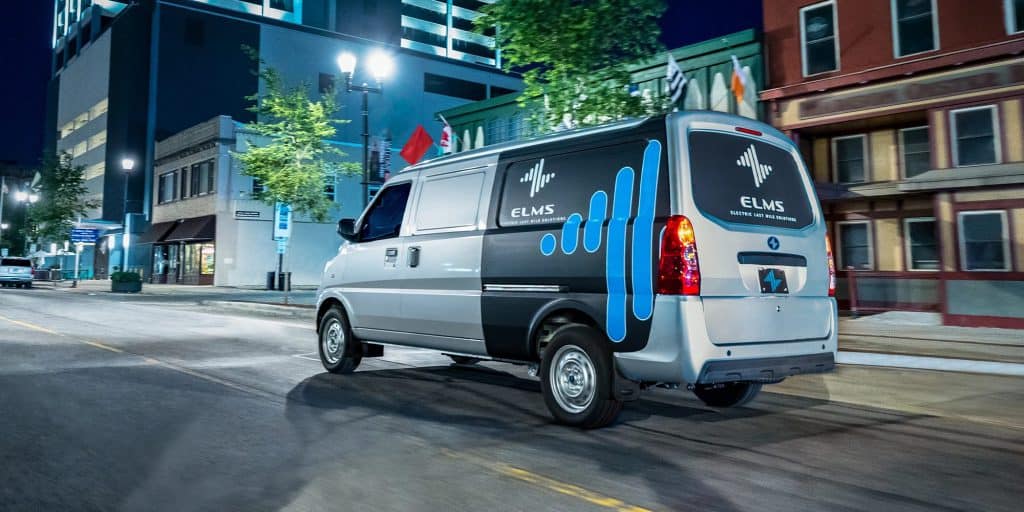 ELMS' first vehicle, the Urban Delivery, was anticipated to be the first Class 1 commercial electric vehicle in the U.S. market. However it ran into trouble when there were questions about the stock purchases of Jim Taylor and Jason Luo. The SEC is investigating.
A plaintiff alleges that the defendants failed to disclose that certain Company officers purchased equity in the Company at substantial discounts to market without obtaining an independent valuation, and that as a result the Company's financial statements were not accurate. The case is in its early stages and a lead plaintiff has not yet been appointed.
Taylor and Luo made deeply discounted stock purchases before completion of a merger with a special purpose acquisition company in December 2020.
Luo also sold shares before the business combination with Forum Merger III Corp., which was valued at $1.4 billion. He agreed in February to surrender 6 million shares of ELMS common stock and repay an additional $10 million in cash within 120 days.
Electric Last Mile Solutions, Inc. (NASDAQ: ELMS) ("ELMS" or "the Company"), a pure-play commercial electric vehicle ("EV") company that has been focused on redefining productivity for the last mile, today announced the Company plans to file for Chapter 7 bankruptcy.
In February 2022, following the resignations of Jim Taylor, the Company's former Chief Executive Officer, and Jason Luo, the Company's founder and former Executive Chairman, the Company appointed Board member Shauna McIntyre as interim CEO and President, in part because of her considerable automotive experience.
The ELMS Board and the new leadership team under Ms. McIntyre launched a comprehensive review of the company's products and commercialization plans, instilled a culture of safety and focused the workforce on producing quality vehicles. This process included assessing the Company's planned product offerings, production plans, and certification processes, including the feasibility of meeting previously announced targets.
Based on the findings of the same Board-initiated investigation that led to the resignations of Mr. Taylor and Mr. Luo, ELMS was forced to withdraw financial guidance and declare the Company's past financial statements unreliable. The compound effect of these events, along with a pending SEC investigation initiated this year, made it extremely challenging to secure a new auditor and attract additional funding.
Yet the Company continued to work aggressively on raising new sources of capital, while working closely with advisors to assess and improve its liquidity position. Ultimately, the Board determined, following a comprehensive review with the assistance of the Company's outside advisors, and upon the recommendation of the Company's management, that it is in the best interest of the Company and the Company's stockholders, stakeholders, creditors, and other interested parties to file for Chapter 7 relief.
"I'm very disappointed by this outcome because our ELMS team demonstrated incredible determination to get our electric vans ready to meet the critical need for clean, connected vehicles that reduce carbon emissions from ground transportation," said Ms. McIntyre. "Unfortunately, there were too many obstacles for us to overcome in the short amount of time available to us. I could not be prouder of what our team has been able to accomplish under very challenging circumstances. This is a viable and essential technology, and I am confident that many of our talented employees will play a future role in this energy transition effort."
"For the past several months, the ELMS board and the new ELMS leadership team have worked nonstop to address legacy financial, governance and operational matters at the Company, and enormous progress was made, including towards vehicle certification" said Brian Krzanich, ELMS Board Chair and former CEO of Intel. "Therefore, it's extremely frustrating that we must take this route, but it was the only responsible next step for our shareholders, partners, creditors, and employees."
Attorney's are already finding ways to help shareholders:
Kehoe Law Firm, P.C. is investigating whether certain officers and directors of Forum Merger III Corporation ("Forum Merger"), now known as Electric Last Mile Solutions, Inc. ("Electric Last Mile Solutions," "ELMS") (NASDAQ: ELMS), breached their fiduciary duties to Forum Merger's shareholders.
On June 24, 2021, Forum Merger shareholders of record as of May 20, 2021 approved a merger between Forum Merger and ELMS.
On February 1, 2022, after the market closed, ELMS announced that certain executives had resigned following an investigation conducted by a Special Committee of the Board of Directors of Electric Last Mile Solutions.
On March 11, 2022, Electric Last Mile Solutions announced that the SEC is investigating matters discussed in previous filings of ELMS, including disagreements with an accounting firm and compliance with NASDAQ's listing rules.
On June 12, 2022, Bloomberg reported that ELMS plans to liquidate its operations only a year after the electric-vehicle startup went public and four months after both its CEO and Chairman resigned.
ELMS SHAREHOLDERS WHO PREVIOUSLY HELD FORUM MERGER STOCK CAN COntact MICHAEL YARNOFF, ESQ., (215) 792-6676, EXT. 804TO DISCUSS THE BREACH OF FIDUCIARY DUTIES.