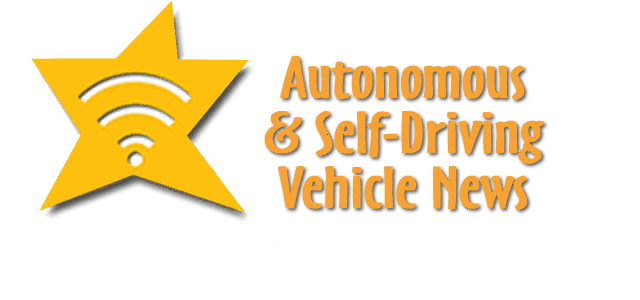 In autonomous and self-driving vehicle news are Waymo, Vureon, Wejo, MooVita and Velodyne.
Waymo @CVPR
Waymo is  hosting and participating multiple sessions at the 49th Conference on Computer Vision and Pattern Recognition (CVPR) next week. The company will present some of our recent state-of-the-art work in autonomous driving research—one of the most complex and practical applications of computer vision.
Last year alone, Waymo-affiliated researchers published 14 papers—and this year's number is set to be even highr.
They also launched a brand new Waymo Research Website, in addition to our Github and the Waymo Open Dataset sites, as a destination to make its state-of-the-art breakthroughs more easily discoverable for other researchers.
Waymo at CVPR 2022 New Orleans:
On June 20, at the Workshop on Autonomous Driving, the Waymo Research team will share the results from this year's Waymo Open Dataset Challenges and unveil some exciting new additions to this industry leading dataset.
On June 22, a joint team from Waymo and Google Research, including Vincent Casser, Xinchen Yan, Sabeek Pradhan, and Henrik Kretzschmar, will present BlockNeRF, a novel method for large-scale scene reconstruction based on camera images. Earlier this year, the team used this technique to recreate an entire neighborhood of San Francisco from 2.8 million images—the largest such NeRF-based 3D reconstruction, to date. Waymo also recently released the Waymo Block-NeRF Dataset, one of the datasets used in the experimental evaluation presented in the paper, so other researchers can apply their scene reconstruction methods to the dataset, too.
On June 24, Waymo research team members will present their work in a poster session on a novel data-driven range image compression algorithm, nicknamed RIDDLE (Range Image Deep Delta Encoding). As lidar become more powerful with increasing resolutions, there is a need for lidar data compression which can lower the costs of data storage and transmission. The proposed method demonstrates a large improvement in the compression quality compared to previous algorithms.
Vureon Gets CA Self-Driving License
LiDAR autonomous vehicle startup Vueron Technology ("Vueron") has succeeded to obtain an autonomous vehicle permit that uses only one LiDAR sensor that no one has yet tried in California, where the numerous autonomous vehicle companies are fiercely competing.
The California Department of Motor Vehicles approved LiDAR-only autonomous vehicle testing permits for Vueron.
After that, it succeeded in driving 383 miles from Los Angeles to San Francisco via Interstate 5 and Interstate 580, for 6 hours at a maximum speed of 70mph. The safety driver who rode the vehicle for safety never held the steering wheel while a whole driving.
'LiDAR only autonomous driving permit' means Vueron is one big step closer to adapting LiDAR, which was expected to be expensive and difficult to apply, effectively to actual autonomous driving services and an everyday life
Generally, diverse sensors are used at the same time for autonomous driving, but Vueron has implemented self-driving by utilizing only one LiDAR sensor and has verified its solution through its self-driving tests in a variety of roadway conditions and environments.
The system of Vueron did not use any camera, radar, GPS, or HD Map, as it only implemented a self-driving system by using only one Spinning LiDAR sensor.
Next quarter, Vueron expects to unveil the next generation of LiDAR autonomous vehicle platforms that can be worked on immediately based on its experiences and technologies of LiDAR. Vueron will provide customers with an affordable price for many people rather than a high price and with a safer driving system through the LiDAR autonomous vehicle platform, which is about to be released in the near future.
Vueron has released a video of the actual self-driving from Los Angeles to San Francisco. Visitors can check Vueron's self-driving video which is the basis of the high LiDAR cognitive performance in this video. Visitors can also check more videos on Vueron's homepage.
Wejo Intros Smart Platform
Wejo Group Limited (NASDAQ: WEJO) ("Wejo"), a global leader in Smart Mobility cloud and software analytics for connected, electric and autonomous vehicle (AV) data, announced its breakthrough smart platform, Wejo Autonomous Vehicle Operating System (AV-OS). AV-OS is set to rapidly accelerate the development and adoption of AVs for the world's leading automakers and fleet developers by opening up and democratizing access to connected vehicle data (CVD).
Announced at MOVE 2022, held at London's Excel 15-16 June, The AV-OS platform will leverage billions of daily data points from millions of connected vehicles, including AV data, to generate AV outcomes.
Interpreted and analyzed by Wejo's Smart Mobility intelligence offerings, the platform will unlock never-before-seen insights for any AV developers supporting the rapid acceleration of AV testing, carried out safely in a virtual simulation environment.
Democratizing access to data, the world-first of its kind AV-OS platform will remove the silos of traditional development processes that AV OEMs must go through, enabling rapid innovation.
Turning the raw connected vehicle data into meaningful and actionable insights, Wejo helps developers better understand vehicles, journeys, roads, and locations to create safer and more environmentally-friendly driving experiences.
Wejo Founder and CEO, Richard Barlow said: "The widespread adoption of autonomous driving is integral to safer roads, lower emissions, and a significant reduction of traffic accidents. Auto accidents and emissions combine for a staggering 9.3M+ deaths per year.
But without cross-industry collaboration, innovation will be slow. By democratizing access to connected vehicle data, our AV-OS platform will remove barriers to widespread AV adoption in ways never before possible, rapidly reducing development time."
By organizing billions of data points from millions of connected vehicles and partnering with global automotive manufacturers to stream real-time data at scale and speed, Wejo's AV-OS platform will bring about a step-change in AV innovation and development efficiencies, as its capabilities will support:
– Using connected vehicle data to inform AV model development
– Providing real-world data and intelligence about automated and non-automated (human) driving
– Removing silos and supporting the development, testing and operating AVs through live visualizations, without the need to have a physical AV on the road
– Supporting the development, testing and operation of AVs
Anticipating the road ahead:
– Providing AV OEMs and developers with intelligence about longer-range conditions across traffic, roadways, and environments in a live 3D environment, instead of learning from yesterday's data
– Growing connected vehicle and autonomous vehicle data (e.g., lidar & camera outputs)
– Edge & distributed infrastructure to reduce latency barriers
Creating a Common Language for Standardization:
– Developing vehicle and road network digital twins that represent a common language for AVs
– Including vehicle status and dynamics, plus intended movements (lane changes/exits)
– Going beyond map data
– Understanding the pattern of traffic and driving behaviors to allow for better planning and a smarter, faster AV reality
MooVita MooBox for ADAS Powered by Hailo8
MooVita Pte Ltd, a high-tech company that designs and deploys roadworthy autonomous driving solutions in urban cities worldwide, announced the newest iteration of its proprietary MooBox technology, including its latest state-of-the-art Advanced Driver Assistance Systems (ADAS) solutions. MooBox's ADAS capabilities are powered by the "Hailo-8™ edge-AI Processor," developed by leading AI chipmaker Hailo.
The new MooBox comes with cutting-edge ADAS features, including Pedestrian and Vehicle Collision Warning and Avoidance, Lane Keep Warning and Assist, Speed Limit Warning and Control, and Driver Behavior and Attention Monitoring.
MooBox combines both ADAS features and its Fleet Management System (FMS) interface to create monitoring diagnostics of a vehicle's health in a fan-less and compact design. The enhanced capabilities allow both public transportation and private-owned vehicles to be operationally efficient. This enhancement can also assist with fleet-wide management for commercial fleets.
The Hailo-8™ edge AI processor features up to 26 tera-operations per second (TOPS) to optimize demanding edge workloads for on-road vision and telematics applications. When implemented, Hailo's chip enables high processing power and low latency throughout the device, while maintaining industry-leading efficiency and scalability. These AI processing advancements are uniquely capable of supporting the demanding Deep Learning applications offered by the MooBox technology.
"Increasing safety, preserving vehicular integrity, and reducing supply chain downtime are some of the challenges transportation logistics providers are currently facing. Our improved, state-of-the-art platform significantly increases operational efficiency for fleet operators," said Anthony Wong, CTO of MooVita. "By providing telematics data regarding driver behavior, vehicle health, and real-time vehicle geolocation, MooBox can be used to make informed decisions that lead to greater safety, improved driving experience, and better route optimization, as well as reduced fuel consumption and carbon emissions. The improved MooBox is the beginning of a new era of incredibly power-efficient, customizable, and highly scalable ADAS that can transform any conventional vehicle into a smart vehicle. It even allows for data on driver behavior, vehicle health, and vehicle usage to be easily retrieved for risk assessment and powerful insights for FMS operations."
3D Waveguide Antenna
The HUBER+SUHNER 3D waveguide antenna is the first long-range 3D metallised plastic radar antenna designed for ADAS, offering ultra-low losses for the most accurate object detection whilst meeting automotive standards.
ADAS (Advanced Driver Assistance Systems) use advanced technologies to assist drivers when using a vehicle, thereby improving performance and road-safety. Based on injection moulding, the HUBER+SUHNER 3D waveguide antenna creates an air-filled waveguide to achieve very low insertion loss, and an overwhelmingly higher performance compared to PCB antennas. Its increased size allows the antenna to read objects from over 300 meters away, offering broad bandwidth and excellent signal to noise ratio. With major Original Equipment Manufacturers requesting sensors containing 3D antenna components for this heightened performance, HUBER+SUHNER is leading the way in this space as the only supplier to offer 3D antennas for long-range use cases. HUBER+SUHNER develops antennas for all automotive radars, in addition to long-range radar, it also includes mid-, short-range radar and corner radar.
Francesco Merli, Head of Product Management & Development Antennas & mm-Wave at HUBER+SUHNER, said: "The use of waveguide antennas has become an attractive alternative to classical PCB technology. It offers improved efficiency, pattern stability and impedance bandwidth at competitive manufacturing cost. Additionally, exploiting a third dimension facilitates to distribute arrays quite freely over a large antenna aperture allowing to obtain high angular resolution and increased virtual array possibilities."
Velodyne Lidar Files Patent Infringement Complaint Against Ouster
Velodyne Lidar, Inc.  announced that the Company is filing a patent infringement complaint with the U.S. International Trade Commission (ITC) against Ouster, Inc. requesting that the Commission institute an investigation under section 337 of the Tariff Act of 1930. Velodyne also filed a patent infringement complaint against Ouster in the U.S. District Court for the Northern District of California, seeking an injunction and monetary damages.
Velodyne's complaint asks the ITC to investigate unlawful imports of Ouster lidar sensors that are alleged to infringe Velodyne's patents relating to lidar technologies (U.S. Patents 7,969,558 and 9,983,297). Velodyne's complaint requests that the ITC issue a limited exclusion order and a cease and desist order against Ouster and Ouster's contract manufacturer, to bar the importation into the United States of Ouster's rotational lidar devices, components, and products that are alleged to infringe Velodyne's patents.
Earlier this year, the U.S. Court of Appeals for the Federal Circuit upheld the patentability of all challenged claims in Velodyne's pioneering 7,969,558 patent. The '558 patent relates to a novel lidar-based 3D point cloud measuring system used in multiple industries and applications. Velodyne is focused on advancing its strong smart vision products to meet the large market needs of robotics, industrial, intelligent infrastructure, autonomous vehicles, and advanced driver assistance systems (ADAS), and Velodyne's patent portfolio protects the substantial investment it is making in these advances.
"Velodyne invented rotational lidar and our Company spends significant financial and human resources on research and development to advance smart vision technology," said Dr. Ted Tewksbury, CEO, Velodyne Lidar. "Velodyne has a history of vigorously protecting this investment by taking strong and successful legal action against companies that infringe on our intellectual property and this action is no different."