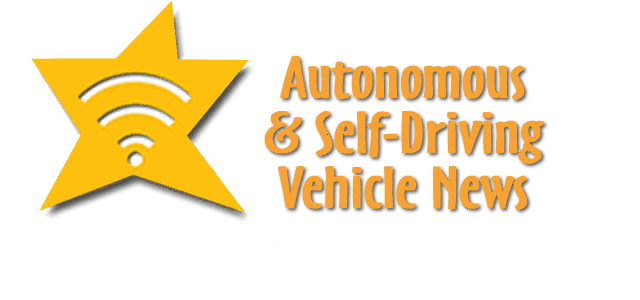 In autonomous and self-driving vehicle news are Waymo, Uber, ANELLO, RealTime Robotics, RoboSense, and Hyundai.
Waymo Partners with Uber Freight
Waymo partnering with Uber Freight to connect its technology with their platform and deploy autonomous trucks across their network.
This deep, long-term partnership will bring together the power of the Waymo Driver with the scale of Uber Freight's marketplace technology, ultimately enabling the safe and scalable implementation of the Waymo Driver on America's roads. As part of this agreement, the Waymo Via autonomous solution will be connected directly with the Uber Freight platform for shippers to tap into. This will begin with trucks in Waymo Via's test fleet, and later on, carriers that purchase trucks equipped with the Waymo Driver through our Driver-as-a-Service model will be able to opt-in to Uber Freight and seamlessly deploy these assets on the network, enabling them to maximize utilization and grow their businesses.
Waymo Via also intends to reserve billions of miles of its goods-only mileage for the Uber Freight network under this partnership, unlocking capacity at a time when shippers need it most and promising to meaningfully impact the industry long term.
Together, the companies envision a future where autonomous trucks can be deployed safely, efficiently, and at scale across a digital and optimized network — eliminating deadhead, streamlining supply chains, and helping to create safer roads.
Kodiak's SensorPods Replace Side-View Mirrors
–Kodiak Robotics, Inc., a leading self-driving trucking company, t demonstrated how its proprietary SensorPod™ hardware simplifies autonomous truck maintenance and increases truck utilization by eliminating the need for a specialized technician to replace AV sensors. As part of a technical partnership with Southern Tire Mart/Southern Tire Mart at Pilot, Kodiak has demonstrated that its pre-calibrated, pre-built SensorPods, which replace the truck's stock side-view mirrors, can be completely removed and replaced by a mechanic without specialized training.
Servicing and maintaining most autonomous truck sensor systems requires significant time and specialized training, which complicates repairs since long-haul trucks can travel thousands of miles per trip and may need service in remote locations. This deployment environment makes it crucial that hardware be easily serviceable and maintainable in order to create a viable path toward scalability.
"Every aspect of the technologies we build into our autonomous trucks is thoughtfully designed with fleet uptime, serviceability and scalability in mind," said Don Burnette, Founder and CEO, Kodiak. "We know the value Kodiak is bringing to fleets by designing SensorPods that can be easily and quickly replaced by any mechanic as simply as they can change a tire. Working with our partners at Southern Tire Mart/Southern Tire Mart at Pilot, we're collaborating to show that this hardware approach speeds the process of maintenance and service, increases truck uptime, and clears an important hurdle to commercialization."
Last year, Kodiak announced its patent-pending SensorPod which included one Hesai LiDAR, two ZF Full-Range 4D radars, and three cameras. Swapping out a SensorPod is as easy as removing and replacing the access cover and three bolts, and re-connecting three cables. The cable design demonstrates Kodiak's commitment to simplifying future maintenance: one cable carries power and data, while the other two provide water and compressed air for en-route sensor self-cleaning.
Kodiak's partnership with Southern Tire Mart/Southern Tire Mart at Pilot further underscores the universality and maintainability of Kodiak's SensorPods. Southern Tire Mart/Southern Tire Mart at Pilot has deep expertise in commercial vehicle maintenance, including both preventive maintenance and as-needed service. The companies' partnership is focused on determining the service and maintenance protocols related to autonomous trucks equipped with Kodiak's technology, including best practices for replacing SensorPods. Southern Tire Mart/Southern Tire Mart at Pilot has confirmed that the complexity of replacing the SensorPods is on par with that of replacing a tire, which is far less complicated than most autonomous system repairs.
"In spite of the new range of technologies incorporated into autonomous trucks, their commercialization depends on third parties' ability to perform maintenance on them and we are thrilled to be working with Kodiak to make this a reality," said John Boynton, President, Southern Tire Mart at Pilot. "Forging this relationship with Kodiak allowed our mechanics to learn about autonomous technology while also showcasing just how simple it truly is to replace these innovative SensorPods. Kodiak's thoughtful approach to hardware, which takes into account the critical issue of maintenance, is exactly the kind of engineering that will carry the industry forward."
Kodiak will continue to work with Southern Tire Mart/Southern Tire Mart at Pilot to build expertise around autonomous truck maintenance. Southern Tire Mart/Southern Tire Mart at Pilot aims to develop an understanding of the maintenance needs of autonomous trucks, and to evaluate potential new business models and revenue streams to solve the needs of the self-driving trucking industry.
Pioneer Launches Conversations with NP1
Pioneer will launch its conversational driving partner NP1 which innovates the driving environment through "voice" and "communication" on March 2 in Japan. The Pioneer NP1 introduces the world to a new type of connected device powered by a driving personal voice AI.
In recent years, in-vehicle technology has advanced remarkably, significantly increasing the amount of valuable information available to the driver. However, accessing this information often requires the driver's "eyes" and "hands", simultaneously adding to the attention required to operate the vehicle and resulting in a source of stress while driving. As such, in an effort to reduce this burden and facilitate safe, secure, and comfortable driving, Pioneer has been developing Piomatix, a mobility AI platform that analyzes the status of driver and vehicle geolocation to provide predictive, right timed, conversational voice driving support and navigation guidance.
NP1 is the first product to adopt this newly developed mobility AI platform and can be operated entirely via voice. Utilizing an always on wireless network connection, NP1 provides lane-by-lane route guidance and information via voice always based on the latest map data and real-time environmental conditions. Through Pioneer's partnership with Cerence Inc., NP1 features a natural conversational speech recognition engine combined with the Piomatix personalized voice AI to provide car-optimized voice communication.
Designed to be mounted easily and discretely on the vehicle windshield, the NP1 is optimized with a small, lightweight body, an integrated front/rear camera, microphone/speaker system, cloud based recorded video storage, and Wi-Fi hotspot functionality all controlled via voice.
Existing features can be updated and additional features may be added in the future over the air (OTA) updates to keep the device up-to-date and increasingly personalized as it learns the driving style and preferences of the user.
Pioneer's NP1 is constantly evolving, staying one step ahead and providing a new personalized mobility experience.
ANELLO GNS/INS EVK
ANELLO Photonics, the developer of the SiPhOGTM,  announced the availability of its Optical Gyroscope & Global Navigation Satellite System (GNSS) / Inertial Navigation System (INS) Evaluation Kit (EVK) for Autonomous Applications.
Powered by ANELLO's unique optical gyroscope solution and Sensor Fusion Engine, the ANELLO EVK can maintain centimeter accuracy in conditions where far more expensive ground-truth positioning and localization systems degrade. Additionally, the ANELLO EVK is accurate in extended full GNSS loss operation. Unlike other positioning and localization systems, the ANELLO EVK is more stable over wide temperature ranges and under extreme vibration due to its unique optical gyroscope solution.
"We are actively engaged with many customers to drive new technology adoption and explore how by providing high precision, highly scalable, optical gyro-based solutions we can accelerate and improve position accuracy for a wide range of autonomous use cases" said Mario Paniccia, CEO of ANELLO Photonics. "We see a lot of interest around our unique and innovative integrated silicon photonics technology and our product roadmap, and are excited to be working with many industry leaders looking for cutting-edge innovation."
The ANELLO EVK is designed to be easy to use while enabling seamless navigation and positioning in challenging GNSS-denied environments where accuracy is paramount.
"ANELLO's optical gyroscope solution is perfect for our offerings due to its performance compared to other MEMS solutions currently available and used by the industry. The ANELLO solution provides ease of installation together with high accuracy and reliability," said Sean Kish, CEO of Psionic. "Through our work with ANELLO, we're seeing significant improvements in the performance of our SurePath™ product for long-range precision navigation in GNSS-denied environments."
ANELLO Photonics is currently engaged in trials with market-leading customers in the Automotive, Robotics, Autonomy, Construction, Trucking, Defense, Aerospace, Mapping and Surveyieng markets.
Realtime Robotics Releases RapidPlan Software
Realtime Robotics, the leader in collision-free autonomous motion planning for industrial robots, announced the release of its new RapidPlan software, which helps manufacturers design and deploy industrial automation faster and more efficiently.
In an industrial setting, each robot in use needs a complex motion path for each task that identifies a string of points in space. Depending on the complexity of the project, such as the number of robots being programmed, the number of tasks, and whether users are starting from scratch or making modifications, the entire process can take anywhere from weeks to months of engineering time to accomplish.
Realtime Robotics RapidPlan software autonomously creates and choreographs all robot movements and removes the need for brand-specific robot programming. Within the software environment, users simply click on robots and target points to visualize task plans, saving weeks to months of programming time per project. The same software provides the simulation environment and controls real robots. Cell modeling, task planning, programming and operations are all handled within the same workflow tool. The motions in simulation and as-built reality match, dramatically speeding up the design and deployment processes.
With any changes, such as geometry or robot locations, automated robot paths remain collision-free, giving manufacturers highly-flexible, multipurpose workcells. RapidPlan adapts to changing environments, either using the information from PLCs (programmable logic controllers) or from dedicated 3D sensors.
Realtime & Kawasaki
Realtime Robotics, the leader in autonomous motion planning for industrial robots, today announced that Kawasaki Robotics Inc., a leading supplier of industrial robots and automation systems, has teamed with the company to automate the programming, deployment and control of its industrial robots.
Realtime Robotics and Kawasaki have partnered on several projects, including helping a major automotive manufacturer improve the speed of programming by 70%. This manufacturer reduced the pre-production engineering commissioning process through the use of automatic, collision-free motion planning technology; technology that in the future will enable the time-consuming physical validation of robot paths to be eliminated altogether.
RoboSense Partners with WeRide
-RoboSense, a world-leading provider of Smart LiDAR Sensor Systems, announced strategic partnership with WeRide, a global leading Level 4 autonomous driving technology company. This partnership will assist WeRide in accelerating its on-board application of automotive-grade smart solid-state LiDAR and speed up the large-scale series production and commercial application of autonomous driving technologies.
Chunchao Qiu, co-founder and executive president of RoboSense, commented on this strategic partnership: "We have been exploring the autonomous driving industry for years and we are about to see exponential growth in the large-scale commercial application of autonomous driving technologies thanks to the decisively positive macro environment. RoboSense has reached in-depth strategic partnership with WeRide, to support WeRide in achieving production and application of autonomous vehicles faster, more efficiently and on a larger scale with our large-scale production and delivery capacity of the leading smart solid-state LiDAR products, and to further deepen the auto industry reform by making pragmatic, bold and innovative efforts as a technology enterprise."
Tony Han, founder and CEO of WeRide said: "With the strong support from RoboSense, WeRide gained rich experience in the application of solid-state LiDAR to autonomous vehicles and formed ideal solutions. The sensor kit has been further optimized in terms of size and power consumption, while maintaining consistent accuracy, stability and safety in handling increasingly complex urban traffic conditions in China. This gives our next-generation SAE L2-L4 autonomous driving solution a strong competitive edge."
Constant technological innovation, aim at commercial application, and focus on large-scale production are the basis of this partnership. Currently, RoboSense has connected with a number of upstream and downstream partners in the industry to integrate advantageous resources and establish a complete supply chain. Deployment of a number of smart production lines of RoboSense in Guangzhou, Shenzhen and other cities are basically completed, with an expected annual production capacity of one million units, which guarantees a continuous and stable supply of advanced and reliable products for WeRide and other partners.
Based on this strategic cooperation, the two parties will continue to deepen industrial integration through technological innovation to provide consumers with a safer, more comfortable, convenient and normalized autonomous driving travel experience.
Hyundai Pilots RoboRide in Seoul
Hyundai Motor Group (the Group) announced  it will pilot a RoboRide car-hailing service in Gangnam in Seoul, South Korea, utilizing IONIQ 5 battery electric vehicles (BEV) with in-house developed level 4 autonomous driving technology. The pilot RoboRide will be the first car-hailing service with autonomous driving vehicles to operate in Gangnam, one of the most congested areas in metropolitan Seoul.
For the pilot service, the Group has obtained a temporary autonomous driving operation permit from the Ministry of Land, Infrastructure and Transport (MOLIT) of Korea. It will collaborate with Jin Mobility, a Korean startup operating the artificial intelligence (AI)-powered car-hailing mobility platform 'i.M.'. Jin Mobility will be in charge of operating the two IONIQ 5 RoboRide units on its i.M application. The Group also plans to expand the pilot service, while further developing autonomous driving technology with consideration for various conditions, such as driving stability.