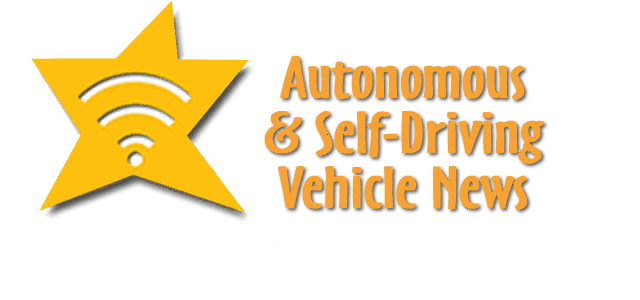 In autonomous and self-driving news are Pony.ai, Nexteer, Viavi, Cognata, Luminar, ECARX and Kyocera.
Pony.ai Ousted from Autonomous Testing in Cali
Pony.ai had its California autonomous driving test license revoked by the California DMV. It found numerous violations on the driving records of the company's safety drivers.
Nexteer, Conti & CNXMotion BtS Tech
Further leveraging technology building blocks from its parent companies, Nexteer Automotive and Continental Automotive, CNXMotion expands its Brake-to-Steer (BtS) technology with two new software functions that provide backup safety layers for all variants of Electric Power Steering (EPS) and Steer-by-Wire (SbW) systems and across all SAE levels of driving automation (levels 1 – 5).
CNXMotion's BtS technology portfolio includes:
– Driver Effort Support: SAE Levels 1-3 – NEW
– Steer-by-Wire Support: SAE Levels 1-5 – NEW
– Automated Driving Support: SAE Levels 4-5 (launched in 2020)
"These new Brake-to-Steer software functions further enable safety redundancies across all electric power steering applications and SAE driving levels without the cost and complexity of additional hardware," said Greg Katch, General Manager, CNXMotion. "Our advanced Brake-to-Steer technology can help ensure the safety net is always on through driver effort support and steer-by-wire support, as well as automated driving support."
Brake-to-Steer Driver Effort Support
EPS systems are designed with multiple protective layers to ensure the steering safety net is always on. When paired with a traditional EPS system, BtS Driver Effort Support adds another safety layer and can provide up to an additional 25% reduction in torque. While steering traditionally manages the lateral control of a vehicle, BtS enables the braking and powertrain systems to contribute to lateral control to reduce steering efforts when necessary.
Brake-to-Steer Steer-by-Wire Support
SbW replaces the mechanical steering connection between the hand wheel and road wheels with algorithms, electronics and actuators. In this type of steering system, the BtS SbW Support function adds another safety layer by translating the driver's steering inputs into brake system control of the vehicle's lateral motion.
Brake-to-Steer Automated Driving Support
Launched in 2020, CNXMotion's original BtS function pioneered the use of electronic braking as an additional layer of steering control for traditional, highly automated and autonomous vehicles (SAE Levels 4–5). This BtS function earned an Automotive News PACEpilot Innovation to Watch in 2021.
"Brake-to-Steer's expanded software functions highlight how collaboration through our CNXMotion joint venture with Continental leads to innovation in motion control solutions and further enhances the steering safety net for all assisted and automated driving levels," said Robin Milavec, President, Chief Technology Officer (CTO), Chief Strategy Officer (CSO) and Executive Board Director, Nexteer Automotive. "When combined with Nexteer's industry-leading, advanced steering systems like Steer-by-Wire or High Availability EPS, Brake-to-Steer provides OEMs with a cost-efficient, flexible way to add yet another layer of safety and redundancy."
Brake-to-Steer Benefits for Drivers & OEMs:
Value: Leverages the vehicle's existing steering, braking and powertrain systems. The portable software functions can reside on an existing controller – eliminating the cost of any additional hardware.
Flexibility: Provides an additional layer of vehicle safety and redundancy on all vehicles with EPS and SbW. The three BtS software functions cover all types of vehicles with or without a driver.
Safety: Enhances safety through an additional layer of steering redundancy.
"As the industry progresses toward highly automated and autonomous vehicles, Brake-to-Steer's advanced functions allow for critical safety features across all levels, enabling increased safety for all road users," said Lutz Kuehnke, Head of Safety and Motion Business Area, Continental Automotive, North America. "CNXMotion's Brake-to-steer technology offers a flexible and cost-effective way to achieve and to prioritize safety needs by leveraging existing systems in the vehicle, e.g., Continental's 1-box brake controls unit MKC1, and eliminating the need for additional components."
Viavi Solutions Certifies Optical Filters
Viavi Solutions Inc. (VIAVI) (NASDAQ: VIAV) announced that the ISO International Automotive Task Force (IATF) has certified the design and manufacture of its optical filters at the VIAVI Suzhou, China, facility under IATF 16949:2016. This standard is one of the most widely used in the automotive industry – and one of the most difficult for manufacturers to meet, which highlights VIAVI's commitment to supporting Tier 1 automotive suppliers.
Since 2012, VIAVI has produced more than 200 million optical filters for mission-critical applications such as automotive LiDAR for crash avoidance. Tier 1 automotive suppliers use VIAVI thin-film-based light management technologies to maximize the performance of their sensing solutions.
VIAVI optical filters can improve a LiDAR system's signal-to-noise ratio by up to 150 percent, helping to protect drivers, passengers, vehicles and cargo against avoidable accidents. These optical filters also have features that are crucial for autonomous and semi-autonomous vehicles, such as a square bandpass to maximize accuracy. For more information about VIAVI optical filters, read the white paper: Optical Filters for LiDAR Systems.
IATF 16949 emphasizes the development of a process-oriented quality management system that provides for continual improvement, defect prevention and reduction of variation and waste in the supply chain. IATF reviewed 12 months of production data in order to assess the VIAVI quality management system at its Suzhou, China, facility.
"Achieving IATF 16949:2016 certification is a major milestone for both VIAVI and our partners," said Luke Scrivanich, Senior Vice President and General Manager, Optical Security & Performance Products, VIAVI. "Many companies have been struggling to meet this standard's stringent requirements. The fact that we did highlights our company's robust internal controls and strong process orientation, which ensures that our customers receive the consistently high quality and performance that they depend on."
Cognata Integrates with Mistral Advanced Portfolio
Cognata Advanced Solutions announced the integration of its simulation authoring software into Mistral Inc.'s advanced portfolio, to further accelerate ground unmanned vehicles simulation adoption into the U.S. defense market. Mistral will utilize its strong marketing and business development infrastructure and relationships with OEMs, LSIs, and the U.S. Department of Defense to offer Cognata's unique solution.
Cognata's AV off-road simulation is designed to test, train, and validate perception and control challenges for terrains that do not offer a clear road definition and for paths that offer challenging conditions such as boulders, side slopes, difficult tractions, and more. Cognata's simulation platform can create multiple use cases with limited visibility by other objects, bypassing a lengthy AI learning process by creating simulated environments for quick learning allowing AI to evaluate sensor-generated large-scale situations, complex multi-source data sets, and generate automatic analysis, compressing the AI/ML training time to mere months.
Attributed to the increasing demand for land and ROV robots that could decrease damage to human life, the land/ground robots market is expected to grow significantly during the forecast period, from 1.1 Billion USD in 2020 to 2.1B USD in 2025, at a CAGR of 12.7%.*
"During the recent events, it became clear that the Defense market is one of the fastest-growing markets", says Danny Atsmon, CEO & Founder of Cognata. "We feel proud to be working with one of the biggest players providing defense solutions and innovations. Having Mistral as a business developing partner will allow us to further bring our advanced simulation technology into the U.S. market."
*Off-road Vehicle Market – Growth, Trends, COVID-19 Impact, and Forecasts (2021 – 2026), Mordor Intelligence
"Adding Cognata's defense off-road simulation software platform combined with our team's vast professional experience and state-of-the-art manufacturing and production facility in Baltimore County, MD, we aim to enable our customers to train, validate, and deploy unmanned solutions throughout all autonomy functions," said Yosef Gez, Executive Vice President for Business Development at Mistral Inc.
Luminar Adds Former NVIDIA and Apple Execs
-Luminar (Nasdaq: LAZR), the global leader in automotive lidar hardware and software technology, announced several new additions to its technical leadership. Taner Ozcelik, the founder of Nvidia's automotive business, joins Luminar as executive vice president and general manager to oversee product development, R&D, program management, and Luminar's semiconductor subsidiaries. CJ Moore, who served as director of Autopilot software at Tesla and most recently a director of autonomous systems at Apple, is joining Luminar to lead its software program and realize its vision for next-generation safety and autonomy.
"With industry-defining technology and now nearly a dozen major commercial wins in hand, Luminar is ready for its next phase of leadership as we focus all-in on execution," said Luminar Founder and CEO, Austin Russell. "We're attracting the best leaders in the world in their fields to execute our vision and deliver on the future of transportation."
Taner Ozcelik (Ph.D.) joins as executive vice president and general manager. He is responsible for R&D, product development, program management, IT, platform partnerships, and Luminar's semiconductor subsidiaries. Prior to Luminar, he founded Nvidia's automotive business and scaled it over the course of a decade to a multi-hundred million dollar revenue business. Luminar is the long-range lidar for NVIDIA's DRIVE Hyperion autonomous vehicle platform. He most recently served as senior vice president and general manager at ON Semiconductor Corporation, where he transformed the intelligent sensing business and led it to become the worldwide camera market leader in automotive and robotics with approximately one billion dollars in revenue. Ozcelik is a hard-charging, commercially savvy, technically deep general manager with proven experience delivering complex technology solutions to automotive OEMs and consumers.
CJ Moore joins as vice president of software. Moore will lead Luminar's global software development team, and will be instrumental in advancing Sentinel, Luminar's full-stack advanced safety and autonomous solution. CJ previously served as a director of development of Tesla's autopilot software with seven years at the company, and most recently as a director of autonomous systems at Apple. He brings an intense "build and ship" mentality and deep experience in embedded software and systems engineering to Luminar.
These new executives join a string of impressive, senior technical hires at Luminar spanning manufacturing, business development, engineering and IP. Luminar has also welcomed the following executives:
Jackie Chen (Ph.D) has joined as head of China: Chen is responsible for driving the expansion of Luminar's business in China. Prior to Luminar, Chen served as President at Harman International, China, a leading Tier 1 automotive supplier and lifestyle solution provider for professional consumer audio products, where he led the business to one billion in revenue. Prior to that, he served as CTO and Automotive Division head at Schaeffler Group in China and Asia Pacific, a leading global supplier to the automotive and industrial sectors.
Rimjhim Dasgupta has joined as chief of staff to EVP & GM and vice president of program management: Dasgupta brings extensive engineering program management experience, leading teams from concept to production. Most recently, she served as a chief of staff in Intel's Emerging Growth and Incubation Group, including managing its silicon engineering team for lidar and radar. Prior to that, she held senior operational and technical program management roles at Synaptics, Apple and AMD.
Jared Jacobs has joined as vice president and head of manufacturing operations: Jacobs is responsible for Luminar's global manufacturing operations and the launch into series production with its partners. Prior to Luminar, he served as senior vice president and general manager of global electronics at ZF Group, which supplies systems for passenger cars, commercial vehicles and industrial technology. Jacobs brings experience leading a multi-billion global P&L, responsibility for safety, advanced driver assist systems (ADAS), and chassis electronic systems. His global leadership of ZF manufacturing operations will be instrumental as Luminar scales its contract manufacturing operations at Fabrinet in Thailand and Celestica in Mexico.
Anders Grunnet-Jepsen (Ph.D.) has joined as head of advanced development: Grunnet-Jepsen joined Luminar after serving as the chief technology officer for Intel's RealSense Group, developing and producing lidar and 3D camera systems. Having been a CTO and founder, Dr. Grunnet-Jepsen brings experience building and leading high-performing teams developing and scaling cutting edge technology. At Luminar, he is driving the development of next generation lidar and related technologies in addition to advanced manufacturing technologies.
Chris Lubeck (Ph.D.), has joined as head of intellectual property: Lubeck joined Luminar to lead its IP efforts and strategy, enabled by the largest lidar patent portfolio of its kind in the industry. Prior to Luminar, Chris served as the chief IP counsel at Tesla, and well as a similar role at ServiceNow. Chris also served as counsel to Apple during the smartphone patent wars of the last decade. Chris' leadership will enable the company to vigorously defend its intellectual property rights and leadership in the industry.
Luminar Teams with ECARX
Luminar (NASDAQ: LAZR), a leading global automotive technology company, announced it's teaming up with ECARX, a global mobility tech company, to collaborate on automotive grade technologies with the intent to enable advanced safety and automated driving capabilities in the production of consumer vehicles and commercial trucks.
The partnership will further strengthen Luminar's presence in China, the world's largest automotive market. The collaboration will help Luminar to accelerate deployment of its industry-leading long-range lidar and software in the market and beyond through ECARX's deep connection with Geely and the Geely ecosystem, comprising some of the world's most reputable automotive brands. As part of the collaboration, Luminar is making a strategic stock-based investment in ECARX.
"ECARX has earned an esteemed reputation and strong track record of success in the world's largest auto market, China. This collaboration will better position Luminar to expand deployment of our technology on a variety of production vehicle platforms in this fast-paced market where demand is rapidly growing for vehicles defined by their technical capabilities," said Austin Russell, Founder and CEO of Luminar.
By integrating Luminar's long-range lidar and software with ECARX's suite of automotive intelligence products, automakers in China and beyond will have an accelerated path to deploy advanced safety technologies and driving capabilities on series production vehicles.
Kyocera Exhibits ITS Vehicle Cooperation System
KYOCERA Corporation (Hideo Tanimoto, President) is exhibiting at Japan's "Automotive Engineering Exposition 2022 YOKOHAMA," at the PACIFICO Yokohama Conference Center (Yokohama City, Kanagawa) May 25 – 27.
Kyocera's exhibit (Booth #144) will feature our latest technology innovations contributing to autonomous driving based on the theme "Connecting Communities with Kyocera's Mobility Technology".
A major highlight will be Kyocera's new "Road Vehicle Cooperation System," which contributes to safe autonomous driving by connecting ITS*1 roadside systems installed in traffic infrastructure with various devices and sensors installed in the vehicle. At the exhibit, we will demonstrate a driving simulator so visitors can experience the Cooperative Road-Vehicle System in action.
*This year's expo is a hybrid event with online and in-person attendance possible.
Smart V2I*2 Roadside Units
Smart V2I roadside units are designed for installation on utility poles and traffic lights at intersections with poor visibility. This type of device collects information from road infrastructure, such as pedestrian and vehicle locations and traffic light information, and wirelessly communicates the details to vehicles and bicycles. In addition, the Smart V2I roadside units can connect sensors, such as FIR*3 cameras and other devices. Blind spot information detected by sensors and other devices is transmitted to the vehicle using the V2I units to alert the driver.
FIR Camera Roadside Sensing System
The FIR camera system detects the speed and location of objects in the driver's path. By imaging the far-infrared radiation these objects emit, FIR camera systems can reveal information the human eye is challenged to detect – especially objects obscured by darkness, rain, fog, or distance. In addition, they can identify not only pedestrians and cars but also bicycles, motorcycles, and large vehicles such as trucks and buses. The FIR Camera Roadside Sensing System helps prevent accidents by communicating information about pedestrians and vehicles in blind spots using the smart V2I roadside units.
Autonomous Bus Demonstration
Kyocera also develops sensors and components to support autonomous driving technology, such as stereo cameras, millimeter-wave radar, and peripheral detection cameras. These technologies will be demonstrated in a 3D hologram of an autonomous bus equipped with Kyocera's sensors and components, as well as a vehicle control ECU jointly developed with Advanced Smart Mobility Co., Ltd.
Driving Visibility Enhancement Technology
In addition to the above, Kyocera will display two new critical image technologies to improve driving visibility by reducing blind spots.
[Driving Visibility Expansion System]
Displays the most suitable view for the driver and shows the presence of pedestrians, including side- and rear-view angles, in a user-friendly way.
[Optical Camouflage Technology*4]
Reduces blind spots by making dashboards and pillars appear transparent.
* 1 ITS: Intelligent Transport Systems
* 2 V2I: Vehicle-to-Infrastructure
* 3 FIR: Far Infrared
* 4 Original optical camouflage technology developed in collaboration with Professor Masahiko Inami of the University of Tokyo Advanced Science and Technology Research Center.