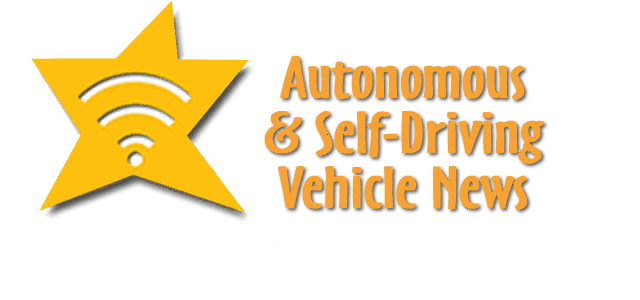 In autonomous and self-driving vehicle news are Motional, Uber Eats, Kansas, DynaCert, Veoneer, BMW, Hyundai and NI.
Motional Autonomous Deliveries for Uber Eats in Santa Monica
Motional and Uber launched autonomous deliveries for Uber Eats customers in Santa Monica, California. Motional's all-electric IONIQ 5 vehicles, operating autonomously, are now conducting end-to-end food deliveries.
"Autonomous delivery signifies the next phase of Motional's commercial roadmap," said Abe Ghabra, Motional's Chief Operating Officer. "This service will provide the learnings and experience needed to make Motional the trusted AV provider for on-demand delivery networks. We're proud to partner with Uber on this important milestone and begin introducing Uber Eats customers to autonomous technology."
"At Uber, we're always looking for ways to use new technology to help consumers go anywhere and get anything," said Noah Zych, Global GM for Uber's Autonomous Mobility and Delivery business. "We're thrilled to begin piloting with Motional in California and are eager to see how their promising autonomous technology will begin to change how people and goods move throughout the world for the better."
Motional and Uber announced their partnership in December of last year, signaling important firsts for both companies: the first on-road autonomous vehicle (AV) pilot on the Uber Eats network and Motional's entry into the autonomous delivery market. Motional and Uber see an opportunity for AVs to benefit the on-demand delivery space by providing safe, cost efficient, and reliable deliveries.
The companies look forward to learning from the service and receiving customer feedback, as they jointly develop an automated delivery model that could quickly scale to more areas across Los Angeles and in other cities. The goal of the pilot is to create the groundwork for future commercial activities between Motional and Uber.
The Motional IONIQ 5 vehicles used in the service have been adapted to enable autonomous deliveries. While Motional has extensive experience moving passengers, this is the company's first time transporting commercial goods. To prepare, its teams have spent months studying every touchpoint between the restaurant and end-customer, and conducted extensive testing in the Los Angeles area.
Participating merchants will receive a notification when the AV arrives, meet the vehicle at the designated pick-up location, and place the order in a specially-designed compartment in the backseat. Upon arrival at the drop-off location, the customer will receive an alert, securely unlock the vehicle door via the Uber Eats app, and collect their order from the backseat.
The service will allow Motional and Uber to study the integration of their technologies, consumer demand, the user interactions with the AV, and additional autonomy features needed to enable autonomous deliveries. These factors are critical for a seamless customer experience and will also help inform broader applications of Motional's AV fleet. Uber sees AVs playing a long-term role on its platform, across a variety of use cases, and plans to be an accelerator in bringing this innovative technology to its customers.
Teamsters Disappointed by Kansas Autonomous Driving Bill Passage
Members of Teamsters Joint Council 56 and Teamsters across Kansas are disappointed in Gov. Laura Kelly (D) for signing into law Senate Bill 313, legislation that expands the ability of autonomous vehicles to recklessly operate in the state.
Teamsters have worked for months opposing the measure, calling out the bill's dangerous language that would put future autonomous vehicles on the road without human safety operators present. By signing it into law, Gov. Kelly has allowed Kansas to set a bad precedent that other states could follow.
"This bill was rushed through the legislature over objections from Republicans and Democrats alike," said Daniel Avelyn, Teamsters International Vice President for the Central Region and President of Joint Council 56. "The Teamsters will continue fighting back nationwide against the implementation of any new technology that abandons public safety and destroys good-paying, quality jobs."
Kansas Teamsters built bipartisan opposition to the bill capable of sustaining a gubernatorial veto. The union stressed the need for human safety operators, evidence-based liability dollar amounts, and transparency from autonomous vehicle companies regarding safety and crash data. The Teamsters are urging its bipartisan coalition of Kansas legislators to remain united for public health and good governance in the wake of Gov. Kelly's irresponsible decision.
"We understand that autonomous vehicle technology is progressing, but we are facing a crossroads as a nation," Avelyn said. "This technology can either be implemented responsibly to complement and supplement the work that our members do every day, or it can be done recklessly, risking the lives of our friends and neighbors, and upending the workforce as we know it."
Gatik Praises Kansas Bill
Gatik, the market leader in autonomous middle mile logistics, today announced that it will be expanding operations to Kansas following the signing of Senate Bill 313 into law by Governor Laura Kelly. The law enables the deployment of fully autonomous trucks on public roads in the state, paving the way for enhanced road safety, increased product flow, lower costs and higher asset utilization on the supply chain.
Gatik worked closely with Walmart and key stakeholders including the Kansas Department of Transportation, the Governor's office, leadership in the House and Senate and the Kansas Sheriffs' Association to develop and propose legislation that prioritizes the safe and structured introduction of autonomous vehicles in the state. Prior to commencing operations, Gatik will work closely with state and local authorities to provide education and training sessions to law enforcement and first responders as part of the company's industry-leading stakeholder engagement strategy.
"We are excited to bring our autonomous fleet to the state of Kansas, and ensure that the advantages of autonomous delivery on the middle mile can be realized by Kansans in the near-term," said Richard Steiner, Head of Policy, Gatik. "We applaud Governor Kelly for taking a proactive approach to enabling the safe deployment of autonomous vehicles, and look forward to laying down roots in the state of Kansas, creating a wealth of new jobs and delivering essential goods to Kansans with speed and efficiency."
Gatik and Walmart have an impressive track record of working closely with state legislators and regulators across multiple jurisdictions. In 2019, Walmart and Gatik proposed legislation in Arkansas to pave the way for commercial operations to commence and in 2020, the companies received the first approval ever granted by the Arkansas State Highway Commission to remove the safety driver from Gatik's autonomous trucks, following the completion of 18 months' successful operations. The new legislation in Kansas sees the Sunflower State become the 25th in the US to allow fully autonomous vehicles to operate on public roads.
Since commencing commercial operations in 2019, Gatik has achieved a 100 percent safety record ​​across multiple operational sites in North America – including Arkansas, Texas, Louisiana and Ontario – and in 2021 became the first company to operate fully driverless commercial deliveries on a middle mile delivery route anywhere in the world with Walmart, in their home state of Arkansas. Gatik focuses exclusively on fixed, repeatable delivery routes to maximize safety, meet consumer demand for real-time access to goods, and establish reliability and sustainability on the supply chain's middle mile.
DynaCERT HydraGen in Canada
DynaCERT Inc. (TSX: DYA) (OTCQX: DYFSF) (FRA: DMJ) ("dynaCERT" or the "Company") is pleased to announce that dynaCERT's strategic dealer in the Canadian Oil & Gas market, Simply Green Distributors Inc. ("Simply Green" or "SGD"), a successful distributor of green technology, based in Red Deer, Alberta, Canada, is offering the immediate availability of dynaCERT's HydraGEN™ products based on dynaCERT's patented and proprietary Technology offering a global solution to reduce pollution.
SGD is distributing the Company's new line of products using hydrogen technology designed to make contributions to lowering GHG emissions and designed to show important savings in fuel consumption in the Oil & Gas, Construction and Transportation industries. The hydrogen units, which are added as an aftermarket product to existing equipment or machinery, delivers hydrogen-on-demand. With the use of distilled water, the units are up and running immediately after installation.
Veoneer to Supply Camera for BMW & Arriver
The automotive technology company Veoneer has signed an agreement to equip BMW Group vehicles with camera heads for their next generation vision system for Automated Driving. The camera heads support the cooperation between BMW Group, Qualcomm Technologies, and Arriver™ which was announced in March this year.
The high definition 8 MP camera, mounted behind the rear-view mirror, monitors the forward path of the vehicle to provide reliable and accurate information to the vehicle control system.
In BMW's next generation of Automated Driving Systems, BMW Group's current AD stack is combined with Arriver's Vision Perception and NCAP Drive Policy products on Qualcomm Technologies' system-on-chip, with the goal of designing best-in-class Automated Driving functions spanning NCAP, Level 2 and Level 3. Veoneer's camera heads are adapted to the current trend of a centralized and scalable software architecture and will be an essential part of the sensor set-up required for the next generation AD platform.
"We are excited to be part of the development of the next generation vision systems, planned to enter the market in 2025", says Jacob Svanberg, CEO of Veoneer. "This award with camera heads to the 5th generation vision system is another proof point that Veoneer remains at the forefront of providing safe, collaborative driving solutions."
Hyundai Partners with SOSLAB LiDAR for Robots
Hyundai Motor Group and SOSLAB, a company specializing in solid-state LiDAR1, announced cooperation to expedite mobile robot development.
On the 17th (Tue), Hyundai Motor Group and SOSLAB entered into an MOU for the joint development of LiDAR for mobile robots at the Hyundai Motor Group Uiwang Research Center with Dong Jin Hyun, Head of Hyundai Motor Group Robotics Lab, Ji-seong Jeong, SOSLAB CEO, and other officials of the companies attending.
SOSLAB (Smart Optical Sensors Lab) is a company developing solid-state LiDAR sensors for industrial and automotive use. Compared to the conventional mechanical LiDAR, SOSLAB's LiDAR sensors have strengths in size, weight, power consumption, price, and durability. Supplying high-resolution 2D/3D LiDAR in industrial robot and port security markets, SOSLAB is evaluated as Korea's leading company specializing in LiDAR development.
The joint development agreement had been promoted to develop a high-resolution 3D LiDAR for autonomous driving performance optimization of Hyundai Motor Group's Mobile Eccentric Droid (MobED) unveiled in December last year. Hyundai Motor Group and SOSLAB will cooperate on the goal over the next two years.
For the joint development of LiDAR for mobile robots, Hyundai Motor Group will provide hardware design and software algorithms with its robotics technologies, and SOSLAB will offer advanced 3D high-resolution LiDAR design technologies and its accumulated know-how on software technology.
Through this collaboration, Hyundai Motor Group aims to develop an autonomous-driving mobile robot that can move more stably on irregular surfaces and in between obstacles by expanding the short-distance recognition range while reducing the LiDAR sensor size.
Eaton Offers 48V DC-DC Convertors
Power management company Eaton introduced a family of 48-volt DC-DC converters for diesel-powered commercial vehicles that can be used to power accessories such as antilock brakes and lighting. Unlike competitive offerings, Eaton's DC-DC converters are operational in ambient temperatures up to 85 degrees Celsius and boast 97% design efficiency.
"DC-DC converters are an essential part of our eMobility product portfolio and are used in a variety of vehicle applications," said Ben Karrer, director, Technology Development, Eaton's eMobility business. "Many commercial vehicle manufacturers are transitioning to 48-volt architectures, so having the ability to efficiently convert power from high to low voltage is critical. We're delighted to deliver power-conversion technology designed specifically to meet the demands of commercial vehicle electrical systems."
Eaton's DC-DC converter takes power from a 48-volt system and reduces it to 24 volts. The bi-directional unit then further reduces the power to 12 volts for use in low-voltage systems and charges a 12-volt battery that stores power in case of a fault in the main power supply.
Eaton offers a family of DC-DC converters that adhere to Automotive Safety Integrity Level (ASIL) B functional requirements and can be optimized to work seamlessly with a manufacturer's alternator specifications. The converters can also be tuned for specific duty cycles via advanced digital control architecture, enabling flexible control modes through firmware adaptation.
The DC-DC power converter also features specialized high-power lock box (HPLB) power connectors. The HPLB connectors are designed by Royal Power Solutions, a leading manufacturer of high-precision electrical connectivity components that Eaton acquired earlier this year.
The DC-DC power converter's HPLB terminals provide superior efficiency and reliability as well as protection against the elements. Additionally, the HPLB terminals are waterproof up to one meter deep and strong enough to withstand high-pressure water spray.
Eaton's DC-DC converter includes noise reduction and rejection technologies, so the unit is unaffected by and does not interfere with vehicle electronics. Additionally, unlike competitive technologies, the design efficiency of Eaton's air-cooled DC-DC converters reduces power loss over a wide operating range, while the innovative die-cast design features a fin pattern that delivers optimal thermal performance.
"The converter is rugged and robust, sealed against environmental factors such as salt spray and water, and has high vibration resiliency," Karrer said. "This unit is the ideal solution for manufacturers that require a dependable method to manage the higher power loads found in modern commercial vehicles."
Commercial vehicle 48-volt architectures also create the potential for the mild hybridization of drive systems. Additionally, the higher power systems can be used to power electrified heaters to quickly heat a vehicle's aftertreatment catalyst to help reduce emissions.
NI Deploys ADAS/Autonomous Fleet
NI (NASDAQ: NATI) and key partners  announced the deployment of a fleet of vehicles in Europe, the United States and China that will enable ADAS/Autonomous Driving engineering teams address top challenges related to data volume, quality, access and utilization.
The vehicles are equipped with the high-performance in-vehicle data recording and storage solution from NI and Seagate Technology, with integration services from ADAS experts Konrad Technologies and VSI Labs. The collaboration further enables a connected workflow by combining best-in-class technologies across the global ecosystem.
Ensuring the safe operation of all levels of automated driving is paramount to consumer adoption and acceptance of the technology. Engineering teams struggle with the need for vast amounts of high-quality data to train, test and ensure higher validation test coverage of their perception algorithms and hardware.
"ADAS data recording is one of the most complex challenges for the ADAS and AD domain, as data from multiple sensor modalities (camera, radar, lidar, ultrasonics, infrared, IMUs/INS, GNSS and vehicle networks) must be logged synchronously and analyzed together to train and validate the performance of safety functions and features," said Drita Roggenbuck, senior vice president and general manager, Transportation, at NI. "We are excited to team up with other forward-thinking companies across the ADAS and AD ecosystem to provide a solution to this challenge and bring the promise of autonomous driving safer and faster to the road."
"The strategic partnership with NI has opened up tremendous opportunities for Seagate to take part in, like this meaningful project," said Melyssa Banda, vice president of Lyve Mobile Solutions at Seagate Technology. "We are excited about the amount of data the research vehicles will collect, which will help take our joint ADAS solutions with NI to the next level."
Through this initiative, NI and its collaborators will research, develop, and demonstrate industry leading capabilities involved in recording high-quantity and high-quality sensor data in the field, efficient data movement via data transfer services and increased data utilization for training, analysis and validation of algorithms in the lab.
"This collaboration is a great step forward for the development of the PXI high-performance data-logging system. Synchronized collecting of real-world scenario data from several sensors and vehicle ADAS ECUs is essential to improve the performance of autonomous driving vehicles," said Michael Konrad of Konrad Technologies. "This data can be used for the data replay to ADAS ECUs to test perception algorithms and to improve the overall performance."
This initiative builds on the existing work between NI, Seagate Technology and Konrad Technologies, and announces a new collaboration with US-based ADAS research firm, VSI Labs. VSI Labs will conduct research while driving their ADAS recording-equipped vehicle across the United States in an effort to improve the use of data across the entire ADAS an AD engineering workflow. The data collected on the road will also help NI and these companies further evolve their joint solutions, ranging from data recording, simulation, digital twins, and hardware-in-the-loop testing.
"VSI is thrilled to be partnering with NI to test and validate their ADAS solutions," said Phil Magney, founder, and president of VSI Labs. "Collecting data across a diverse range of scenarios throughout the Drive Series is crucial to furthering ADAS and AD applications, and we're looking forward to hitting the road."