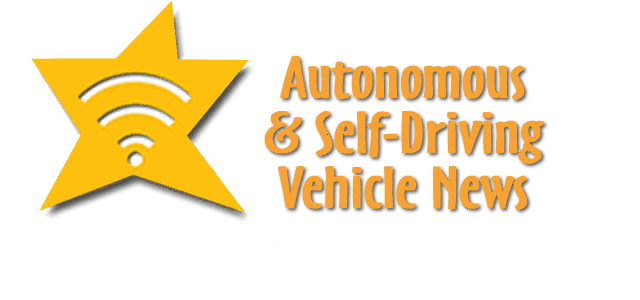 In autonomous and self-driving vehicle news are Mercedes-Benz, Daimler, Volvo, Solo, Apex.ai, Penske, Torc and Arbe.
Mercedes-Benz SAE 3 Drive Pilot Orders Open for Starts at 5,000 Euro
Mercedes-Benz  released details of the sales launch of DRIVE PILOT in Germany. The system for conditionally automated driving (SAE Level 3[1]) can be ordered from May 17, 2022 as an optional extra for the S-Class for 5,000 Euro and for the EQS for 7,430 Euro (Driver Assistance Package Plus: 2,430 Euro and DRIVE PILOT: 5,000 Euro) excl. VAT. This makes Mercedes-Benz the first car manufacturer in the world with an international valid certification for conditional automated driving, to offer such a system as an option ex-works for vehicles from series production. DRIVE PILOT enables customers to hand the driving task over to the system under certain conditions in heavy traffic or congestion situations on suitable motorway sections in Germany up to a speed of 60 km/h. For customers, this means the ultimate driving experience. They can relax or work and win back valuable time.
After activating DRIVE PILOT, the system controls the speed and distance, and guides the vehicle within its lane. The route profile, events occurring on the route and traffic signs are all analysed and taken into consideration. DRIVE PILOT also reacts to unexpected traffic situations and handles them independently, e.g. by means of evasive manoeuvres within the lane or by using braking manoeuvres. Mercedes-Benz's system for conditionally automated driving (SAE-Level 3) builds on the vehicle sensing technology of the Driving Assistance Package and includes additional sensors that the manufacturer considers indispensable for safe operation. These mainly include radar, LiDAR and cameras, but ultrasound and moisture sensors also provide valuable data. In parallel to the successful launch of DRIVE PILOT in Germany, Mercedes-Benz aims to obtain regulatory series approval for the two US states of California and Nevada by the end of the year, provided the legal situation permits the system operation.
"Mercedes-Benz is the first manufacturer to put a Level 3 system with international valid certification into series production. As a first step, we are offering this world-leading technology in Germany in the S-Class and the EQS. At the same time, we also want to receive certification in the U.S. by the end of the year. Responsible handling of future technologies such as conditional automated driving is the key to acceptance among customers and in society. With DRIVE PILOT, we have developed an innovative technology that, thanks to redundancies with many sensors, enables safe operation and gives the valuable asset 'time' back to the customer", says Britta Seeger, Member of the Board of Management of Mercedes‑Benz Group AG, responsible for Marketing & Sales.
Redundancy for safe conditionally automated driving
Conditionally automated vehicle operation according to SAE-Level 3 requires a system design that must enable any malfunctions – both simple and more serious – to be managed safely. The redundant architecture includes the brake system, the steering, the power supply as well as parts of the sensor technology such as those for environment awareness and driving dynamics calculation. The battery, steering motor, wheel speed sensors and the various algorithms used by the system to calculate the data also have a redundant design. In addition, parts of the sensor technology are also functionally redundant, as they complement each other with their different physical concepts (e.g. optical, ultrasonic, radio waves), thereby enabling safe transfer. Mercedes-Benz is thus setting entirely new standards of safety in automated driving.
In the unlikely event of a malfunction, the vehicle remains manoeuvrable due to its redundant system design, allowing DRIVE PILOT to perform a safe handover to the driver. If the driver does not comply with the takeover request within the maximum allotted time of ten seconds, for example due to a medical emergency, DRIVE PILOT promptly initiates an emergency stop that is safe both for the vehicle and the following traffic. For this purpose, the Intelligent Drive Controller continuously calculates the optimum trajectory for coming to a safe stop. Meanwhile, the manoeuvrability of DRIVE PILOT is designed to keep the vehicle within its lane and avoid collisions with other road users and objects on the road.
Precise positioning for operating DRIVE PILOT
The exact location of a Mercedes equipped with DRIVE PILOT is determined using a high-precision positioning system that is much more powerful than conventional GPS systems. In addition to the anonymised data collected by LiDAR, camera, radar and ultrasound sensors, a digital HD map provides a three-dimensional image of the road and the surroundings with information on road geometry, route characteristics, traffic signs and special traffic events (e.g. accidents or road works). This high-precision map differs from maps for navigation devices by, among other things, its higher accuracy in the centimetre rather than metre range and its detailed junction and route model. The map data is stored in backend data centres and updated constantly. Each vehicle also stores an image of this map information on board, constantly compares it with the backend data and updates the local dataset as required. All of this enables stable and accurate positioning through a representation of the surroundings that is independent of factors such as shadows or dirty sensors.
DRIVE PILOT: Legally compliant on the road
Mercedes-Benz is ensuring that the new technology is being put on the road in a legally compliant manner. Engineers, lawyers, compliance managers, data protection officers and ethics experts have all worked together in the development process. One basis for automated driving is provided by additional control mechanisms, for example: For safety-relevant functions such as pedestrian detection, the Mercedes-Benz' engineers deliberately do not use algorithms, for example through self-learning approaches. The focus is mores on what is known as "supervised learning" – that means Mercedes-Benz defines and control what the artificial intelligence is allowed to learn. Before the AI software is used on the roads, extensive validation testing is carried out to ensure that the AI works as desired in real traffic conditions. In the case of pedestrian detection, AI helps the system to identify objects and situations on and next to the road quickly and safely. The car manufacturer's ethical requirement is that the detection process is non-discriminatory. This means that the vehicle's various sensors permanently monitor the road and the roadside, to always detect people correctly, regardless of their clothing, body size, posture or other characteristics.
Legal framework: Germany is a pioneer in automated driving
With the opening up of the Road Traffic Act (StVG) for Level 3 systems in 2017, Germany was the first country to create a legal basis for the intended use of these systems. The technical approval regulation with which such a system can be certified did not come into force until the beginning of 2021. Since then, it can be implemented in Europe – an opportunity that Mercedes-Benz was quick, and the first manufacturer, to seize. Mercedes-Benz is the first automotive company in the world to meet the demanding legal requirements of UN Regulation No. 157 for a Level 3 system.
In detail, this results in requirements for the vehicle and duties for the driver: In conditional automated driving mode, the vehicle must master the driving task safely and comply with all traffic regulations. The driver still has duties in public road traffic, in particular to comply with other traffic regulations. To this end, the driver must remain ready to take over and resume control when requested by DRIVE PILOT or due to obvious circumstances.
Mercedes-Benz is a pioneer in automated driving and safety technologies
With numerous technical innovations, Mercedes-Benz has constantly set the benchmark in automotive safety ever since we invented the motor car in 1886. Safety is one of the brand's core values. For example, Mercedes‑Benz has been offering advanced driver assistance systems (SAE-Level 2) in its vehicles for years. They can make life much easier in many everyday situations and assist with speed and distance control, steering or lane changes, for example. Mercedes-Benz was the world's first car manufacturer to receive internationally valid system approval for conditionally automated driving in December 2021. And when it comes to parking, the brand goes one step further – with the pre-installation of the INTELLIGENT PARK PILOT, which will enable fully automated, driverless parking to SAE-Level 4 in the future.
[1] SAE Level 3: the automated driving function takes over certain driving tasks. However, a driver is still required. The driver must be ready to take control of the vehicle at all times when prompted to intervene by the vehicle.
Volvo Autonomous Solutions (VAS), a Volvo Group company to offer a new Hub-to-Hub Autonomous Transport Solution for NA
Volvo Autonomous Solutions (VAS), a Volvo Group company, introduced that it will offer a new hub-to-hub autonomous transport solution, designed to serve four main customer segments: shippers; carriers; logistics service providers; and freight brokers. Each solution will be configured to suit the business needs of the specific segments while addressing the growing demand for goods movement in North America.
VAS also announced that it will partner with global logistics provider DHL Supply Chain as its first customer to pilot the hub-to-hub solution, representing Volvo's goal to develop a business model with customers that will address all the steps required to bring its autonomous solutions to market with a safe, sustainable approach.
VAS, in collaboration with Aurora, has been working on a technical solution to offer autonomous trucks in the U.S., while also developing a complete Transport-as-a-Service (TaaS) solution for integrated and scalable autonomous freight capacity for highway applications. Presented today, the Autonomous Transport Solution will be configured to different customer-segment requirements to transport freight autonomously on major U.S. highway networks.
"Today, the increasing demand for freight is outgrowing capacity and solutions must be bolder, safer, smarter and more sustainable to move the world forward," said Nils Jaeger, president of Volvo Autonomous Solutions. "This is more than an autonomous truck – it is the Autonomous Transport Solution, which we believe will create value for the entire transportation ecosystem, all with optimized operations that reduce emissions and increase safety." This is the first step in positioning a dedicated North American operation that is rooted in global experience with autonomous technology applications.
DHL and the Volvo Group have a long history of working together, and this new collaboration will help pave the way for VAS's logistics service providers customer segment. The strategic partnership is rooted in a common goal to bring best-in-class technology that brings new levels of efficiency, safety and quality in autonomous freight for North America and beyond. The future deployment of the Class 8 Volvo VNL autonomous trucks will be DHL's first TaaS operation globally. As a diversified logistics service provider and carrier with a holistic view of global supply chains, DHL represents an ideal early adopter of autonomous truck technology.
"DHL is excited to partner with a leading-edge transportation company in Volvo Autonomous Solutions. We are full-speed-ahead on the adoption of the next wave of transportation solutions including autonomous trucks and confident that global leaders like Volvo will help to accelerate their development," said Jim Monkmeyer, President, Transportation, DHL Supply Chain North America. "We see huge potential in advanced technology solutions like autonomous trucks to address the needs of our customers around efficiency, reliability and increased capacity, which only hastened during the pandemic. But our collaboration aims higher than an autonomous truck – we hope our partnership with Volvo will help shape a safer and more sustainable future for all."
"We are built on the conviction that we can address the constraints the transportation industry faces and contribute to building a better society by offering scalable, autonomous freight capacity that can unlock new ways to move goods," said Sasko Cuklev, head of on-road solutions for Volvo Autonomous Solutions. "Volvo Autonomous Solutions is proud to partner with DHL, who we see as a world class transportation company with shared culture and vision of innovation and sustainability. Together we want to lead the way in the ongoing transformation that is taking place within the industry, and we will look beyond just exploring new technologies on the truck itself to ensure we develop new solutions and ways of working for the entire transportation ecosystem."
VAS is working across all four customer segments to finalize strategic partnerships with Key Customers – segment leaders who will pilot the Autonomous Transport Solution. These partnerships will allow VAS to understand the needs of each specific segment in real-world applications and develop and adapt the offerings based on inputs and findings experienced across the entire transportation network.
Building upon the premier customer experience Volvo is known for, the Autonomous Transport Solution will also be designed to bring greater reliability to the overall transportation ecosystem through its well-established Volvo Trucks service network and world-class uptime services. VAS will be the single point of contact for Autonomous Transport Solution customers, with the goal to be the reliable partner to make their transition a success.
Volvo Autonomous Solutions' long-term ambition is to tackle the transportation industry capacity constraints and make the world a safer, more sustainable place. The future that the company and its new partner, DHL Supply Chain, are creating strives to realize a new autonomous future. VAS will continue to focus on providing insight of the Autonomous Transport Solution's benefits and the Key Customers, as we continue developing a solution that will create a pathway for market adoption.
Innoviz Wins Big Supply Deal
Innoviz Technologies Ltd. a leading provider of high-performance LiDAR sensors and perception software, announced  that one of the largest vehicle manufacturers in the world has selected Innoviz to become its direct LiDAR supplier across multiple brands. The selection, which is Innoviz's third major design win, follows more than two years of extensive diligence and qualification, and will increase Innoviz's forward-looking order book by $4 billion to $6.6 billion. The company will elaborate further on the new achievement on its coming quarterly earnings call on May 11 at 9:00a.m. ET.
Solo AVT Shows Autonomous SD1
Solo Advanced Vehicle Technologies (Solo AVT), the vehicle hardware company revolutionizing the freight transportation industry, revealed the design and specifications of the SD1, its long-haul battery-electric Class 8 truck tailored specifically for autonomous driving.
The SD1 was designed from the ground up and includes full, aerospace-level system redundancy and the lowest drag coefficient of any Class 8 truck on the road enabled by a complete redesign that removes the human onboard. The long-haul battery-electric SD1 features a range of 500+ miles, active aerodynamics, tires designed to minimize rolling resistance, exterior lighting to communicate to pedestrians and other road users, a unique sound signature, a modular design for serviceability to maximum uptime, and multi-speed tandem e-axles with integrated electric motors. The truck is designed to ensure turn around times on par with today's trucks and is compatible with fast chargers while also being able to utilize existing networks. It is also trailer-agnostic – meaning it can haul anything – and is built to integrate with all standard loading docks, and can haul an equivalent weight to today's Class 8 trucks. The sensor arrangement allows for the easy integration of any autonomous driver system and features a proprietary software control interface.
"The debut of our SD1 design is the next step in our journey towards decarbonizing the freight industry. We look forward to being the step change this massive industry needs as we develop innovative technologies to deliver a battery-electric long-haul Class 8 truck with over 500 miles of range," said Graham Doorley, Founder and CEO, Solo Advanced Vehicle Technologies. "The demands on leaders across freight, logistics, retail, and other categories can only be met in a sustainable way by the convergence of two tech-enabled opportunities: battery-electric transportation at long-haul range and autonomy. Autonomous systems today won't work on existing or retrofit platforms at scale. At Solo AVT we're solving both of these challenges as we develop, design, and engineer the SD1 to achieve over 500 miles of range with an autonomous truck from day one."
Additional details on Solo AVT's approach to designing the SD1 include:
High levels of system redundancy make it the safest truck platform
Highly-efficient, multi-speed tandem axles with integrated 600 kW (total) electric motors provide both power and efficiency
Industry-leading aerodynamics reduce draft and increase range
Modular integration of the AV Driver allows for multiple partnerships with minimal hardware and software changes.
Solo AVT, based in Fremont, California, is rapidly growing its engineering team.
Daimler Trucks Invests In Apex.AI
Apex.AI, a company developing safety-certified software for mobility and autonomous applications,  announced that Daimler Truck (DTG: DTR0CK), one of the world's leading commercial vehicle manufacturers, has made a strategic minority investment in the company.
Apex.AI has developed an industry-leading suite of automotive safety-certified software solutions, including the Apex.OS operating system. The software suite serves as the foundational infrastructure on which smart machines operate in the automotive, agriculture, mining, IoT and industrial automation industries.
"This strategic investment from Daimler Truck demonstrates its forward-thinking nature by ensuring that our scalable applications continue to drive software defined vehicle development for the entire industry," said Jan Becker, Co-founder and CEO, Apex.AI. "Our powerful solutions are purposely designed with simplicity in mind. That's the approach that's changing the way companies in a wide range of industries develop their future vehicle technologies."
The Apex.OS SDK enables automotive software developers to create safe, reliable, real-time applications more efficiently. Like Apple's iOS SDK, which allows practically anyone to create an iPhone app, Apex.OS makes programming for a vehicle or robot almost as easy as programming a phone. The result is significantly shortened development cycles of new mobility functions, all of which are created on a bedrock of software that's recognized for having the highest safety standards.
Apex.AI's flagship Apex.OS operating system is an operating system that has earned the highest safety certifications in the industry, including product certification from German testing organization TÜV Nord and the highest level of automotive software safety ISO 26262 ASIL-D. Passing these rigorous testing programs means that the software system is approved for serial production.
The BMW Group and Ansys for Simulation of ADAS & Autonmous Driving

Ansys  the BMW Group are extending their collaboration to create the first-ever end-to-end tool chain specifically guided by safety principles to develop and validate ADAS and automated/autonomous driving functions. Through this collaboration, the BMW Group is leveraging Ansys' capabilities to be one of the first automotive manufacturers to offer Level 3 (L3) highly automated driving to consumers. The collaboration is key to quickly addressing ADAS and autonomous vehicle (AV) system reliability to significantly speed time to market.
Driverless technologies are complex systems posing numerous challenges for automotive manufacturers —including establishing and maintaining maps, mimicking human interactions, overcoming weather conditions and design regulations, and managing cyber security. To reach L3 functions, car manufacturers must build a detailed safety case based on data from well-defined testing executed over millions of miles to understand how their AV systems will perform.
The BMW Group will use Ansys software solutions as part of its tool chain that defines test plans, pilots its execution, and gathers and compiles data-critical system information. With Ansys software capabilities, engineers can achieve robust design optimization and orchestration of simulated workflows faster. Using specific algorithms, the software efficiently and automatically searches for the most robust design configuration to help make critical decisions early in the design process — speeding development time and reducing overall project costs.
Together with the BMW Group, Ansys is tackling specific industry challenges and developing more scalable solutions to address them. Reciprocity between the two companies enables more informed decision-making during Ansys' software development that benefits the original equipment manufacturer (OEM) and other Ansys customers. Ansys can observe firsthand how the BMW Group is addressing key design and safety challenges with both physical and simulated data in real time.
"Autonomous driving is one of the key challenges of the automotive industry," said Prith Banerjee, chief technology officer at Ansys. "It will solely be achievable with state-of-the-art software solutions that are cloud-native, scalable, fit for massive data, open and extensible. The automated tool chain uses real-time drive data and the scalability of Ansys simulation solutions to improve the accuracy and reliability of AV applications and remove perceived cost barriers to their development."
"Achieving level 3 autonomy is a key differentiator for us, and an opportunity to demonstrate our high-level of technical innovation in this area," said Nicolai Martin, Senior Vice President, Driving Experience at the BMW Group. "We are continuously searching for more comfort, for more intelligence, and more convenience to deliver the safest, most pleasurable driving experience for our customers. To support us in these efforts, we choose Ansys as a partner because of its strong simulation background over several domains, as well as its engineering know-how and experience with statistics and scenario analysis in the autonomous space."
Penske Will Maintain Torc's AVT Fleet
Torc Robotics, a pioneer in commercializing self-driving vehicle technology, today announced that Penske Truck Leasing will serve as the truck maintenance service provider for Torc's autonomous test fleet.
"Penske Truck Leasing's expertise and impressive track record in the global trucking industry will play a significant role in getting our trucks on the road and strengthening our goal of safe operations," said Michael Fleming, Torc founder and CEO. "Our objective is to integrate our trucks into the existing freight industry, and we are confident that a current industry leader, like Penske, will provide crucial support in doing just that."
This agreement is part of Torc's ongoing commercialization of autonomous trucks for long-haul applications.
Torc recently announced the Torc Autonomous Advisory Council (TAAC) in support of its goal to be the first scalable, profitable, commercialized Level 4 truck solution. Penske Truck Leasing, along with key freight industry leaders, will provide strategic guidance to Torc as it integrates with the freight network and tackles challenges beyond highway driving.
Paul Rosa, senior vice president of procurement and fleet planning, Penske Truck Leasing, said, "We are very pleased to support Torc's fleet uptime with our best-in-class truck maintenance program. This arrangement serves as a great complement to our work on the Torc Autonomous Advisory Council."
Arbe Launches Final RF Chipset Production Configuration
Arbe Robotics Ltd. the global leader in next-generation Imaging Radar solutions, today announced the launch of the final RF chipset production configuration, which increases range, reduces power consumption, and offers the industry-first combination of design flexibility with ultra-high resolution, providing optimal performance across driving scenarios and customer verticals, including commercial vehicles and trucks.
The new RF Chipset delivers the best radar image quality on the market, enhancing the company's offering with long range sensing and high sensitivity, reducing power consumption significantly while ensuring stability of performance and auto-calibration across the entire automotive temperature range. Arbe's RF solution detects objects in challenging driving scenarios and complicated use cases such as a vehicle under a bridge, a tire on the road, a pedestrian near a guardrail, a motorcyclist over 250 meters away, and more.
"Arbe is constantly pushing the envelope to provide our customers with perception radar that surpasses any other radar solution on the market," says Kobi Marenko, CEO of Arbe. "Our new RF chipset is designed to provide the highest level of performance and safety to all automotive verticals, including passenger vehicles, commercial vehicles, delivery robots and trucks, which have unique safety requirements."
Key new transmitter chip features include:
Best-in-class output power of 12.5 dBm from a single channel, allowing long range detection of over 

300m

 with a single channel
Support for simultaneous transmission from multiple channels, or beamforming, which

Increases the detection range of pedestrians and two wheelers to 

350m

, and vehicle detection to 

800m

, valuable for driving scenarios such as unprotected left turns, T junction turning and highway merging.
Provides the flexibility in radar waveform design for optimal performance across verticals like trucks and other commercial vehicles
Increases the ability to detect small objects at a long range, making it useful in developing free space mapping facing forward or backward
Beamforming is available in 12*16 radars, but due to the low channel count, it results in a reduction of the MIMO array size, and hence reduces resolution and increases sidelobes. Arbe's 48*48 radar solution offers 10x MIMO channels and is able to increase the flexibility of radar design with minimal impact on resolution.
50% reduction power consumption per chip
Key new receiver chip features Include:
Stability over the entire automotive temperature range of -40 °C to +125 °C
Over 50% power consumption reduction per chip, exceeding all other solutions in power consumption per channel
Reduction of noise figure to 11 dB, which is the best noise figure in the industry. The high sensitivity of the system contributes to the enhanced range as well as the ability to detect small objects
ASIL-B, AEC-Q100, and Automotive Grade 2, and Grade 1 ready
Arbe's proprietary RF chipset leverages the latest RF processing technology and state-of-the-art RF performance at the lowest cost per channel. Arbe's high-resolution relies on 48 transmitting and 48 receiving antennas to create a wide, 2304 virtual channel array that natively achieves high dynamic range and avoids angular ambiguities and phantom objects. The ultra-high resolution allows the system to track moving objects, map the environment, and detect stationary obstacles, generating free-space mapping for easy path planning and accurate localization.