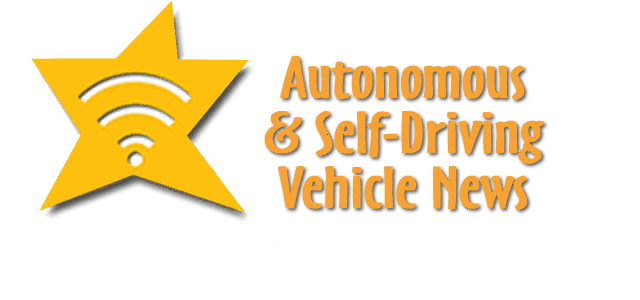 In autonomous and self-driving vehicle news are Kodiak, Hyundai, Motional, AEye, Aurora, Lumotive and  Quanergy,
Kodiak Demos Fallback System
Kodiak Robotics, Inc., a leading self-driving trucking company, became the first company to publicly demonstrate its "fallback" system, which can autonomously pull a self-driving truck over to the side of the road in the event of a truck or system failure. The ability to perform a safe, reliable fallback, otherwise known as having the vehicle assume a minimal risk condition, is critical to safely deploying driverless trucks on public roads.
"To launch an autonomous vehicle without a human driver, you must ensure the vehicle will protect motorists in the case of a truck or autonomous system failure," said Don Burnette, Founder and CEO, Kodiak. "Implementing a fallback system is a fundamental necessity to achieving that level of safety. We are the first autonomous trucking company to demonstrate this capability on public roads. We have integrated fallback technology into the Kodiak Driver's architecture from the beginning – it would be incredibly hard to add this capability as an afterthought."
Ten times each second, the Kodiak Driver, the company's self-driving system, evaluates the performance of more than 1,000 safety-critical processes and components in both the self-driving stack and the underlying truck platform. These components include both truck-related components such as the engine, oil levels, and tire pressure, as well as autonomous vehicle system components such as sensors and software processes. Should any of these critical components fall outside the acceptable performance parameters, the Kodiak Driver automatically executes a fallback plan, safely pulling the truck over to the side of the road. For example, if flying roadway debris were to damage one of the autonomous truck's sensors, the Kodiak Driver would detect the damage and safely pull the truck over.
"It's essential that the self-driving technology powering an 80,000-pound semi-truck is capable of reacting swiftly and safely, no matter what happens," said Burnette. "Kodiak's autonomous trucks are constantly monitoring themselves and preparing to pull over in case of a fault, just like a human would. Kodiak's ability to perform safe fallbacks depends on our own custom-designed safety computer, the Actuation Control Engine, or ACE. One of the many crucial functions the Kodiak ACE is responsible for is ensuring that our autonomous system can guide the truck to a safe stop when necessary."
While critical failures like blown tires and engine problems are uncommon in motor vehicles, they can be very dangerous if not handled appropriately. When a human is not in the vehicle to react to these scenarios, it's essential to have a fallback technology that responds accordingly. Just as a brainstem is able to react quickly without waiting for input from the brain, Kodiak's ACE safety computer executes a fallback without input from the Kodiak Driver's main computer. Kodiak's fourth generation of trucks includes two ACE units for redundancy and additional safety. Should the ACEs lose connection with the Kodiak Driver's main computer for any reason, from a communications failure to a loose cable, the system will automatically execute a fallback. The ACE is a universal interface to all truck platforms, and Kodiak is currently working to certify the safety computer to the highest automotive-grade standard.
Hyundai Campaigns to Share Motional Self-Driving Taxis Using IONIQ 5
Hyundai Motor Company launched a global manifesto campaign called 'Innovation Begins, from Very Human Things' to share its vision for self-driving robotaxis. Motional, the global leader in driverless technology, will work in partnership with ride-hailing services to deploy the Level 4 autonomous vehicles across major U.S. cities starting in 2023.
The all-electric IONIQ 5-based robotaxi (here after referred to as IONIQ 5 robotaxi), which was first unveiled at 2021 IAA Mobility to much acclaim, is an SAE Level 4 autonomous vehicle that can safely operate without a driver. To make the robotaxi a reality, Hyundai partnered with Motional, to equip the award-winning IONIQ 5 with an array of hardware and software to provide safe and secure driverless operation.
Hyundai's vision for the technology and customer experience resonates with the assertion that the IONIQ 5 robotaxi is "a mobility solution with humanity inside — not just without a human driver."
In line with Hyundai's brand vision of 'Progress for Humanity,' the company's aim for the robotaxi is to go fully autonomous while retaining a humanistic touch. This narrative is depicted through two videos of the recently launched campaign.
The two campaign videos emphasize the humanistic qualities of robotaxis, showing how they adopt safe driving behaviors and care for passengers. The first episode emphasizes the robotaxi's actions resembling those of a careful, considerate driver and the second episode focuses on the robotaxi taking care of passengers from teenagers to disabled and elderly.
In the first episode, a female engineer working in an autonomous lab for the IONIQ 5 robotaxi is inspired by her childhood memories of her father always driving carefully and considerately. Then, she applies his driving qualities when working on safety technologies for the Level 4 autonomous vehicle, which is later seen stopping for a cyclist, pulling over for emergency vehicles, and safely making a left turn after yielding to oncoming traffic.
The second episode starts by showing a robot engineer-inspired teen taking a ride in the IONIQ 5 robotaxi with her friends after school. They're surprised and delighted to see that the car is driving by itself and one of her friends unbuckles his seatbelt, causing the car to alert him to buckle up, much like a parent would if present. The video highlights how the self-driving robotaxi represents a mobility solution that anyone, including teenagers, disabled and elderly, can safely take a ride under any circumstances.
Hyundai and Motional plan to begin transporting public passengers in the IONIQ 5 robotaxi in 2023, starting in Las Vegas and then expanding to major cities in the U.S. and globally.
Starting with this global manifesto campaign, Hyundai looks forward to providing the public more opportunities to experience Level 4 autonomous vehicles.
NowRX Partners with Hyundai For Delivery
NowRx, a tech-powered pharmacy that provides same-day prescription delivery and telehealth services, and Hyundai Motor Group (the Group), global scale mobility provider including Hyundai Motor Company and Kia Corporation, announced signing of an agreement for a pilot project to explore the use of new solutions in the delivery of prescription medications.
The parties plan to launch the project later this year, serving two micro-fulfillment centers in the Los Angeles area, U.S. The pilot includes aspects of automated dispatch, fleet management, and other last-mile optimization technologies, with the extended scope to test autonomous vehicle technologies in the future.
Supported by the Innovation Division of the Group, NowRx plans to combine its proprietary pharmacy management system "QuickFill" capabilities and the Group's smart mobility solutions. The synergies are expected to provide a seamless healthcare experience to end consumers.
"Autonomous vehicles are part of our long-term strategic vision for NowRx to further reduce delivery costs at scale," said Cary Breese, CEO and Co-Founder, NowRx. "We can't imagine a better company to work with than the Group, which has demonstrated substantial leadership in the autonomous vehicle, and other robotics and automation areas."
"The Group expects this collaboration with NowRx to help expand our mobility business model beyond the anticipated industry," said Minsung Kim, Vice President of Hyundai Motor Group and Head of the Open Innovation Strategy Team. "We believe a new opportunity with the technologically innovative e-pharmacy NowRx, that uniquely integrates pharmacy management and delivery service, supports our movement toward Smart Mobility Solutions Provider."
AEye Demos 4Sight
AEye, Inc. (NASDAQ: LIDR), a global leader in adaptive, high-performance lidar solutions, showcased its vision for adaptive lidar in software-defined vehicles. At a press conference at AutoSens Detroit, AEye demonstrated the revolutionary design of its 4Sight™ Intelligent Sensing Platform, which enables automotive OEMs to embed the same lidar sensor in multiple integrated locations, optimizing performance for vehicle-specific packaging and integration using AEye's proprietary sensing software. With AEye's adaptive lidar, automakers gain design flexibility, without compromising performance, further advancing their pursuit of the software-defined car.
This landmark achievement of utilizing a singular platform, configurable through software and shown in multiple mounting locations, provides automakers full vehicle design and aesthetic flexibility. The result is an immeasurable design advantage over obtrusive, hardware-centric lidar systems that do not adapt to the evolving performance and integration requirements of OEMs. Additionally, the 4Sight platform's inherent software configurability is designed to enable over-the-air updates to improve a vehicle's autonomous safety features over time, without having to replace the sensor.
"AEye customers gain the distinct advantage of utilizing a single platform that can be modified for any vehicle model and application, increasing adoption and deployment across OEM platforms and reducing engineering costs," said AEye co-founder and GM of Automotive, Jordan Greene. "Moving AEye sensor hardware from one location on a vehicle to another does not require a mechanical adaptation, as the sensor's performance parameter can be configured by a simple software operation. This provides our go-to-market partners, like Continental, the ultimate flexibility in design, without compromising top-end performance in the process."
As automakers shift towards software-driven business models, they are looking to software-defined hardware to absorb new technological advancements, and to deploy new, innovative services. AEye's adaptive sensor platform can be configured via software for different vehicle placements, use cases, and markets to help OEMs realize their vision of smart assets and software definable vehicles.
AEye is the first and only lidar company to validate its sensor's performance through a leading third-party testing service and recently passed the milestone of more than 100 patents filed globally, spanning four continents and more than 10 countries. In addition, in 2021, AEye became a publicly-traded company listed on the Nasdaq stock exchange, doubled in size, and opened offices in Korea and Japan. In April, 2022, AEye opened an office in Munich, to support European customers in the automotive, mobility, trucking, logistics and smart infrastructure sectors.
Auroroa Partners with Covenant for Long-Haul Trucking
Aurora Innovation Inc. (NASDAQ: AUR) and Covenant Logistics Group, Inc. (NASDAQ: CVLG) announced a collaboration to explore ways to optimize Covenant's long-haul operations with Aurora's autonomous trucking product.
The two companies will explore the integration and deployment of Aurora Horizon within Covenant's operations. Part of Covenant's diversified services is long-haul trucking, making the benefits of autonomous technology in its network especially attractive. A hybrid model that blends trucks driven by humans with trucks driven autonomously would allow Covenant to realize the best of both and potentially expand its business with a combination of rapid, high-efficiency autonomous transport on long-haul routes and flexible human navigation at the endpoints.
The collaboration will initially focus on driving value, efficiency, and education by:
Identifying the lanes where the Aurora Driver can make the biggest impact while improving driver quality of life.
Optimizing fuel efficiency and maximizing the up-time of Covenant's fleet with Aurora Horizon, built for 24/7/365 operation.
Collaborating on how to effectively educate the transportation and logistics industry on the benefits of autonomous technology, especially on long-haul lanes.
"Covenant is excited to be collaborating with Aurora on autonomous technology to find ways to further improve efficiency within the supply chain for our drivers, customers, environment, and industry," said Joey Hogan, President of Covenant. "We believe this technology has the potential to optimize operations and reduce fuel consumption while also helping our drivers, both in safety and quality of life. We are looking forward to working with Aurora to realize the expected potential of this autonomous technology."
"Covenant has built an extraordinary business in expedited shipping that will benefit from a product that safely, reliably, and tirelessly hauls goods at all hours of the day," said Sterling Anderson, Aurora's Co-Founder and Chief Product Officer. "We're designing Aurora Horizon to excel in applications like these and we're happy to partner with a leading expedited carrier in Covenant to fine-tune and integrate it with their business."
Lumotive LCM Steering Chips Reference TAP
Lumotive, a leading developer of scalable, all-semiconductor lidar technologies, announced that its patented Light Control Metasurface™ (LCM) beam steering chips and associated reference designs are now available to a select number of qualified partners via the company's Technology Access Program (TAP). Used to develop solid-state, software-defined, and cost effective lidar systems for automotive, industrial and consumer products, Lumotive's LCM chips are core components of the company's award-winning Meta-Lidar™ Platform. Lumotive's TAP accelerates product development, and therefore market adoption, by making highly scalable, lidar system building blocks and specialized engineering services available to leading-edge 3D sensing system and product developers.
"Demand for scalable, cost-effective lidar systems continues to explode, driven by application specific requirements in various markets such as autonomous vehicles, smartphones, and robotics," said Dr. Sam Heidari, CEO of Lumotive. "Increasingly, 3D sensing application performance requirements can only be addressed with a solid-state design approach and making our LCMs and integration expertise available directly to lidar system developers is a natural evolution of our strategy and business model."
The Lumotive TAP program gives participants several benefits, including:
An evaluation kit for the LCM chip and associated transmitter
A reference platform of a complete lidar design for system level evaluation and development
The Lumotive lidar application programming interface (API) to enable software-defined scanning for evaluation
Access to performance test data
Engineering services for technical support, joint requirements analysis and custom product planning
Opportunity to influence Lumotive's future product roadmap
"The LiDAR market for automotive and industrial applications is expected to reach $5.7 billion in 2026 from $1.8 billion in 2020, representing a 21% CAGR during this period (1)," said Alexis Debray, Ph.D., Senior Technology & Market Analyst, Emerging Technologies, at Yole Développement (Yole). "Lumotive has developed a key scanning semiconductor technology for 3D real-time LiDAR. This technology will surely contribute to the adoption of LiDAR in the future".
LiDAR for Automotive and Industrial Applications report, Yole Développement, 2021
About Lumotive's LCM Chips
Lumotive's disruptive Light Control Metasurface (LCM™) solid-state beam steering chips significantly reduce the complexity, cost and size of lidar systems while improving performance and reliability. Leveraging proven and scalable CMOS semiconductor processes, LCM chips eliminate the need for bulky mechanical moving parts that challenge the cost and reliability of traditional lidar devices while delivering new levels of perception, detection and navigation in autonomous systems. Furthermore, LCM technology uniquely enables the industry's first software-defined lidar capability, allowing the lidar scan pattern, frame rate and resolution to be customized for specific use cases in real time. Enabling a new size/cost/performance standard, Lumotive's lidar solutions are scalable across applications such as autonomous driving and safety, industrial automation, smart spaces, smartphones, and wearable AR devices.
Quanergy OPA Reaches 250 Meters
Quanergy Systems, Inc., (NYSE: QNGY) a leading provider of LiDAR sensors and smart 3D solutions, announced that its Optical Phased Array (OPA) technology has successfully achieved a range detection of 250 meters. This increased the range demonstrated earlier in the year, 2.5 times what was demonstrated only 15 months ago, and further advances the path towards productization of its S3 Series LiDAR, a true solid state sensor using an industry-first, scalable CMOS silicon manufacturing process designed for cost-effective, mass-market production.
This test was conducted with a solid-state LiDAR S3 test platform with a single OPA emitter module. The system represents a complete optical link of the emitter output on the transmission end, the detector sensitivity on the receiver end and the signal processing for range readout. Different from the scanning mode, this ranging mode test has the laser beam shooting at the same direction on a target with 10% reflectivity to simulate difficult-to-detect objects. The target positioned at 250 meters was successfully detected under outdoor bright sunlight conditions.
Quanergy's Optical Phased Array (OPA) provides the most flexible, robust and cost-effective technology specifically designed for advanced mobility applications. With electronic beam steering and no moving parts, OPA-based S Series sensors are ideal for heavy vibration transportation applications such as autonomous trucks, mining, construction and agriculture since they are designed to provide more than 100,000 hours mean time between failure (MTBF). OPA, a 100% CMOS-based technology is also very cost-effective, and therefore it is expected to be a game changer for the transportation market.