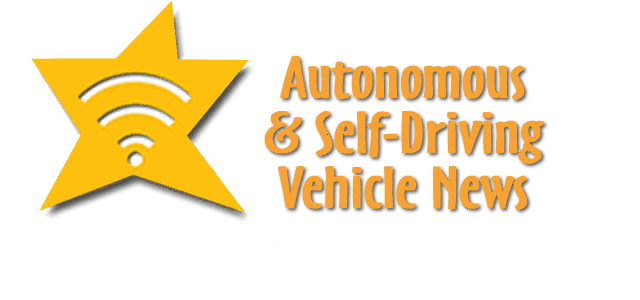 Autonomous and self-driving vehicle news includes Aurora, Torc Robotics, Perrone Robotics, Roush and SKAVA.
Aurora Launches Aurora Driver Beta 2.0
Aurora Innovation, Inc. (NASDAQ: AUR) has launched Aurora Driver Beta 2.0, the second release of its integrated hardware and autonomy system. This release powers Aurora's next-generation truck fleet and its recently unveiled Toyota Sienna test fleet. It also debuts new capabilities and critical improvements to prepare the Aurora Driver for commercial launch, including:
Advanced highway and suburban capabilities, including more complex construction zone navigation, key for hauling freight across the country.
Upgraded cameras with higher resolution, allowing for obstacle detection at 2x the distance.
New commercial route between Fort Worth and El Paso supported by daily map updates.
New Autonomy Capabilities
Aurora Driver Beta 2.0 unlocks more challenging highway and suburban road capabilities, allowing the Aurora Driver to safely and reliably operate on longer commercial routes. These include:
Seamlessly navigating complicated construction zones that require changing lanes and nudging around concrete barriers and/or cones.
Identifying and reacting naturally to temporary speed limit and lane closure signs, construction workers and vehicles, trucks hauling oversized oil equipment, and other unique vehicles and actors commonly present in long-haul trucking.
Performing Texas U-turns, a road configuration commonly adjacent to Interstates and an essential maneuver for terminal-to-terminal operation.
Through continued virtual and on-road testing, this release also features matured driving capabilities released in Beta 1.0, such as unprotected left turns, high-speed merges, and lane changes.
Higher Camera Resolution for Earlier Detection
Aurora Driver Beta 2.0 features upgraded cameras with 4x the amount of pixels. The higher resolution of the Beta 2.0 camera suite gives the Aurora Driver 4x more camera data to ingest, allowing it to see the same level of detail at 2x the distance. Combined with Aurora's FirstLight lidar and imaging radar, these high-resolution, long-range cameras allow the Aurora Driver to perceive and react to distant objects like road debris, vehicles on the shoulder, construction zones, and more, resulting in extremely reliable and safe operation on highways.
Launching a New Commercial Route with Enhanced Mapping for Daily Maintenance
Aurora Driver Beta 2.0 includes several advances that enhance its ability to operate on long-haul routes like Fort Worth to El Paso. This lane is the middle leg between Atlanta to Los Angeles, one of the busiest commercial thoroughfares in the U.S. The Aurora Driver is delivering commercial freight on this route on a weekly basis.
The Aurora Driver is designed to handle the unexpected. As Aurora Driver-powered vehicles navigate commercial routes, Aurora's HD mapping system, the Aurora Atlas, continuously updates to reflect new construction, fresh lane markings, vegetation growth, and more. These updates are shared across Aurora's fleet of trucks and minivans. Now, with stronger tooling and data pipelines, the Aurora Atlas releases updates in hours, giving all vehicles powered by the Aurora Driver up-to-date and reliable information about the state of the road.
One Driver to Power Aurora's Cars and Trucks
The Aurora Driver 2.0 is the first version that is powering the vehicle platforms that are expected to launch both Aurora Horizon, its trucking product, and Aurora Connect, its ride-hailing product. Aurora's Common Core of Technology enables the intelligence and learnings from its trucks to easily adapt to its minivans.
"Aurora Driver Beta 2.0 represents an incremental yet critical milestone in our path to launching an end-to-end autonomous product that can safely move both freight and people," said Chris Urmson, Aurora CEO and Co-Founder. "Whether we're hauling goods for FedEx or preparing to take passengers to the airport, we're seeing our technology evolve into a valuable product, and that's exciting."
Torc Robotics Autonomous Advisory Council
Torc Robotics, a pioneer in commercializing autonomous vehicle technology, announced the launch of the Torc Autonomous Advisory Council (TAAC) in support of its goal to be the first scalable, profitable, commercialized Level 4 truck solution. The TAAC is comprised of key freight industry players who will provide strategic guidance to Torc as it integrates with the freight network and tackles challenges beyond highway driving.
"Torc has a history of collaborating with our partners who are experts in their field. The Torc Autonomous Advisory Council is the next step in the process of incorporating deep industry insights and expertise as Torc works to commercialize autonomous trucking," said Michael Fleming, Torc founder and CEO. "We view this Council as a vital part of our work to integrate autonomous trucking into the existing freight industry while ensuring autonomous trucking benefits are realized with optimum safety."
The cross-functional TAAC has various trucking industry backgrounds in courier and parcel delivery, less-than truckload, full truckload, technology, and logistics. It will provide significant insights into the needs of the freight industry, validate logistics and operations development (hub logistics, tracking, etc.), and optimize safe autonomous trucking operations in the existing network.
"We're committed to testing and providing the most effective vehicle technologies for our customers and driving innovation when it comes to mobility," said Paul Rosa, Penske Truck Leasing senior vice president, procurement and fleet planning. "We believe it's important to collaborate with other leading companies who are creating the next generation of transportation solutions to meet the future needs of our industry and enhancing the supply chain."
"Torc's Autonomous Advisory Council will help shape the future of the trucking transportation industry," said Rob Reich, Schneider executive vice president and chief administrative officer. "We see great potential for this technology to improve efficiency while helping to lower cost. Being part of the Council allows carriers like Schneider to have a strong voice in how autonomous vehicles (AVs) are developed and tested, and how this technology will complement our professional over-the-road driver associates."
Some of the TAAC members include Baton, C.H. Robinson, Covenant Logistics, Penske Truck Leasing, Ryder System, Inc., and Schneider. Daimler Truck North America, a pioneer in autonomous driving, is the sole original equipment manufacturer on the Council.
The Council meets quarterly and focuses on interactive discussions and brainstorming on a variety of topics. TAAC recently held its first quarter 2022 meeting in Albuquerque, New Mexico. Members have visited Torc's Albuquerque test center and have participated in demonstrations in Torc autonomous trucks. The expertise shared by members of the TAAC will bring Torc one step closer to commercializing self-driving trucks.
"At C.H. Robinson, we see the potential for AV technology to transform logistics and to essentially create a new mode of freight transportation," said Pat Nolan, C.H. Robinson vice president of North American Surface Transportation. "That's why we're joining the Torc Autonomous Advisory Council to help maximize the benefits for the industry, to ease the capacity crunch for shippers, and to serve as a voice for our 85,000 carriers. Making sure shippers have access to AV and making sure smaller carriers are represented in the conversation is critical. We know Torc shares that belief."
Roush Industries Finishes First Pahse of TONY AV Integration
 Perrone Robotics, Inc. ("Perrone"), a leading provider of fully autonomous vehicle (AV) technology and turnkey vehicle solutions for the mobility of people and things™, announced that Roush Industries ("Roush") has completed the first phase of a successful TONY® – AV, fully autonomous, zero-emissions, electric shuttle integration. The new prototype will be the model for a large-volume production process that will allow Perrone's TONY AV-Retrofit kit to be easily integrated into existing vehicle models at scale. This marks a significant milestone in the automotive industry and showcases the robust capabilities of Perrone's TONY AV platform (see below) to convert any vehicle – shuttle, cargo, transit, into a full level of autonomy. The value and benefit of Perrone's TONY AV platform is that the AV technology integration does not compromise any of the existing features that come off the manufacturer production line – i.e., FMVSS and ADA compliant certifications, zero-emissions, vehicle rider comfort, etc. With that flexibility, the entire AV integration process can be delivered in a reduced time frame – a crucial factor in bringing AV deployment costs down and facilitates larger-scale AV deployments across existing and new fleets. Customers will now be able to accelerate their path toward safe, reliable autonomous vehicle deployments with cost-effective options that leverage existing transit and transportation operations.
Last summer, Roush and Perrone signed an agreement to collaborate on a repeatable, best-in-class AV production process to scale Perrone's TONY AV – Retrofit kit for new and existing customer fleet deployments. Perrone chose Roush as a partner due to Roush's exemplary capabilities for rapid, reliable, and repeatable outfitting across a wide range of vehicle types. With close to fifty years in automotive excellence, Roush brings expertise across production design, product development, and quality assurance. In less than six months, the Perrone/Roush teams are underway to provide a substantial AV pipeline for transit, transportation, and cargo applications. Phase II has already commenced, with the companies continuing to collaborate and identify efficiencies as the system integration matures from prototype to production readiness.
The TONY AV Retrofit Kit
TONY (short for "TO Navigate You") is a vehicle-independent retrofit kit for use in the automated transit of people and goods in geo-fenced and localized operations. TONY embeds inside any vehicle type (or model) for any transit and transportation application providing a complete "artificial driver" solution that brings full autonomy in a safety certifiable framework.
"The success of our relationship with Roush and their capabilities to execute a world-class production integration opens the pathway for the mass production of Perrone's TONY AV kit into large, medium, and small transit and cargo vehicles," stated Paul Perrone, founder and CEO, Perrone Robotics, Inc. "Having this capability is especially important for our North American, Asian, and European customers in the transit and transportation sector. This prototype signifies the power of our TONY AV-Retrofit kit's flexibility to easily integrate into any manufactured vehicle without a complete re-engineering. By mid-2022, the Perrone, Roush production process will come online to advance our AV pipeline for large-scale deployments across commercial, private, and municipal sectors."
"Roush is honored to support Perrone Robotics' efforts to enhance vehicle safety by developing innovative autonomous driving technologies. Leveraging Roush's extensive product development expertise will be key to quickly advancing the vehicle integration process from individual custom build operations to repeatable, best-in-class production."  Steve Wesoloski, Roush Business Development Manager.
Carfoldio Joins Safe Kids in Automated Vehicles Alliance
Carfoldio Ltd., the company behind the mifold range of grab-and-go child car booster seats, proudly joins the Safe Kids in Automated Vehicles Alliance (SKAVA), to reduce child injuries in automated vehicles. SKAVA works to ensure child restraint effectiveness in new environments, responsible child supervision in vehicles, and appropriate policies from companies, state governments and regulators.
Jon Sumroy, mifold inventor and CEO explained: "mifold is at the forefront of car seat innovation. With autonomous vehicles, car usage increases and ownership declines making portable solutions more relevant. As safety requirements are changing, many parents need ultra-compact and portable solutions that can go with the child, not stay in the car."
"SKAVA is delighted to welcome mifold to our coalition," said Torine Creppy, SKAVA leader and president of Safe Kids Worldwide. "Through this partnership, we will be better informed, updated and engaged with stakeholders that prioritize the safety of children and families in AVs."
Self-driving cars are already being tested on U.S. roads and will soon be available for commercial and personal use. SKAVA members work to solve the issues that affect the safety of children in AVs:
Who is responsible for children riding alone?
Can technologies enhance supervision?
What restraint best protect children?
How should laws evolve to include human and automated drivers?
What protection opportunities are available using new technologies?
Sumroy added: "Child passenger safety is our number-one priority. We work with SKAVA to ensure this is not compromised in AVs. Through industry-wide cooperation, AVs can be intentionally designed and regulated for child passengers so families can be more confident in their safety."