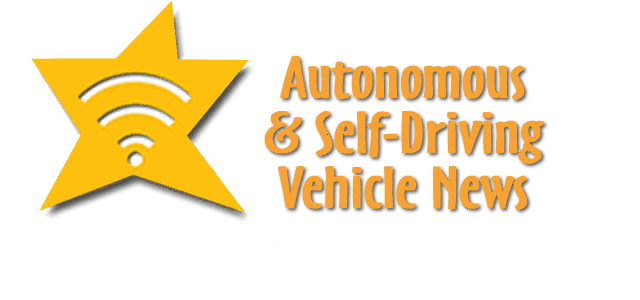 In autonomous and self-driving vehicle news are Torc Robotics, Motional, Aurora, Advent and Kodiak Robotics.
Torc Robotics Opens Software Center in Stuttgart
Torc Robotics, an independent subsidiary of Daimler Truck, is opening a technology and software development center in Stuttgart, Germany. Torc is a leader in SAE Level 4 self-driving vehicle software for heavy-duty vehicles. Torc Europe GmbH will tap into the available talent pool in one of Germany's prime automotive development regions. The Stuttgart team will support the ongoing development of SAE Level 4 virtual driver for deployment in autonomous trucks in the United States.
Torc is working closely with Daimler Truck to optimize the entire product stack including the virtual driver, sensing and computer hardware, and the redundant chassis to be the first company to launch a scalable and profitable self-driving product," said Torc Founder and CEO Michael Fleming. "Torc's Stuttgart technology and software development center will leverage the deep automotive and trucking technical and product expertise to make this a reality."
Torc Europe GmbH is an independent entity and a 100% subsidiary of Torc Robotics, Inc. The office is in Untertürkheim, in close proximity to an existing Daimler Truck R&D facility and near the Daimler Truck headquarters. The 18,000 square-foot technology center has an additional 12,000 square feet that will be used as a workshop.
Motional Works with TÜV SÜD
Motional, a global leader in driverless technology, announces its intent to work with TÜV SÜD, a world-leading independent technical service provider with extensive experience assessing autonomous vehicles (AVs), on the safety evaluation process of its next-generation robotaxi, the all-electric IONIQ 5-based robotaxi.
In preparation for commercial deployments of the IONIQ 5 robotaxis, Motional is undergoing a multi-year safety evaluation process to demonstrate that the vehicle, including its driverless systems and supporting technology, is safe for fully driverless operation on public roads. Motional has enlisted TÜV SÜD to be part of the process, continuing Motional's first-of-its-kind partnership with the world renowned assessor.
Throughout the engagement, Motional will leverage TÜV SÜD's expertise in assessing safety architectures, functional safety, and cybersecurity. TÜV SÜD's teams will work closely with Motional's engineers to review their processes, system designs, and analytical data. This level of independent review will put Motional's safety standards under an even higher degree of scrutiny and transparency than the company's already rigorous practices, and ultimately, support Motional's mission to improve road safety globally.
"The safety of our passengers and other road users is at the core of our technology development," said Dean Degazio, Head of Safety at Motional. "By choosing to work with TÜV SÜD on the IONIQ 5 robotaxi evaluation, we're once again going above and beyond industry norms, and are setting a new standard on AV safety."
Aurora Hires Kendra Phillips Expands Opps
Aurora Innovation, Inc. (NASDAQ: AUR) announced a key operations hire and the expansion of its commercial footprint and operations across two high-volume lanes, representing significant milestones toward the commercialization of Aurora Horizon, Aurora's autonomous trucking product.
Expanding operations leadership and expertise
Kendra Phillips joins Aurora to lead the company's trucking and logistics partner programs. Kendra brings 16 years of experience in the logistics industry, having worked across strategy, business, operations, product development, and service delivery. In her most recent role, Kendra served as the Chief Technology Officer and Vice President of New Products for Ryder System, Inc.
Phillips will play a leading role in launching Aurora Shield – the suite of operational tools and support services including roadside assistance and hardware support packages designed to ensure peace of mind, maximum uptime, and efficient utilization of fleets powered by the Aurora Driver. Phillips' years of experience in deploying new products and efficiently running large operations will be instrumental as Aurora works closely with leading logistics companies including FedEx, Uber Freight, U.S. Xpress, and, most recently, Werner to deliver its autonomous trucking product suite for carriers and private fleets.
"I'm honored to join Aurora to take its autonomous trucking product to the next stage of deployment," said Phillips. "I am excited about the value and efficiency autonomous networks will bring to supply chains and I believe in Aurora's leadership team, our technology, and our standout go-to-market strategy. I have been in this industry for almost two decades and Aurora is best positioned to deploy a product at scale that delivers immense value to carriers, third-party logistics companies, and shippers."
Aurora opens three new terminals to haul freight across multiple routes
Aurora is expanding its commercial footprint along the U.S. Interstate system to connect the country's most voluminous trucking lanes and expand Aurora's commercial offering. Aurora is now autonomously hauling goods for FedEx, Werner, and Uber Freight customers day and night across multiple high volume freight corridors in Texas. To support this expansion, it has opened three new terminals in El Paso, Fort Worth, and Houston, a strategic development to rapidly bring Aurora Horizon online and deliver value to its customers today.
In close collaboration with its customers, Aurora continues to lay the foundation to expand its service across more lanes, delivering unique value to stakeholders throughout the supply chain.
Aurora Partners with Werner for Fort Worth-El Paso Ride
Aurora Innovation, Inc. (NASDAQ: AUR) and Werner Enterprises (NASDAQ: WERN), a premier transportation and logistics provider, announced a collaboration and commercial pilot to test and safely deploy autonomous trucks on one of the most commercially active and critical stretches of highway in the country.
Starting this week, Aurora Driver-powered trucks are hauling loads between Fort Worth and El Paso on behalf of Werner. This lane represents the middle leg of one of the busiest commercial thoroughfares for Werner and the U.S. trucking industry: Atlanta to Los Angeles. Introducing an autonomous route between Fort Worth and El Paso allows Werner to move freight seamlessly and reliably on a subset of one of its most voluminous lanes.
The collaboration with Werner strategically broadens Aurora's customer ecosystem to include multiple carrier types. The pilot is designed to advance the Aurora Driver, and Aurora Horizon, Aurora's autonomous truck product, to develop a robust service for carriers. Today, operators are accompanying each truck in the pilot fleet on weekly hauls, ready to assist if necessary. Over the next several months, Aurora and Werner expect to increase the frequency of these loads and are exploring further autonomy for vehicles in this lane.
The Fort Worth to El Paso lane is over 600 miles and takes approximately nine hours to complete. Its long-distance and monotony contribute to this lane's reputation for being unappealing for truck drivers. By deploying the Aurora Driver on such hauls, Aurora and the companies it is working with are building a future in which autonomous trucks can handle less popular routes, while human drivers transport more convenient hauls that are conducive to desirable lifestyles.
Launching this new route is a technical and operational milestone toward deploying the Aurora Driver at scale. To start this commercial pilot, Aurora brought two new terminal sites online to service this route and built the technological and operational infrastructure required to operate it. The technical, operational, and commercial muscle Aurora is building in the process will serve its customers well as they deploy Aurora-Driver-powered trucks at scale.
Kodiak Robotics Partners with U.S. Xpress Level 4 Freight Dallas-Fort
 Kodiak Robotics, Inc., a leading self-driving trucking company, announced today that it has teamed up with U.S. Xpress, one of America's largest carrier fleets, to launch Level 4 autonomous freight service between Dallas-Fort Worth and Atlanta using Kodiak's self-driving trucks. U.S. Xpress will become the first cornerstone truckload partner in Kodiak's Partner Deployment Program, working hand-in-hand with Kodiak to deploy self-driving technology. This strategic partnership also marks the launch of the first commercial autonomous trucking lane to the East Coast.
A Kodiak truck and U.S. Xpress trailers completed a first-of-its-kind pilot, hauling freight four round-trips (eight segments), approximately 6,350 miles, delivering eight commercial loads between Dallas and Atlanta in late March. The truck ran 24 hours a day for 131 total hours, or nearly five-and-a-half full days. The results represent a more than 100% increase in utilization compared to a traditional truck and professional driver with 11 hours of service limit. By increasing the number of hours a truck can be used per day to 20+ hours, autonomous trucks will allow carriers to haul more freight with fewer trucks, increasing revenue while decreasing costs. As part of this partnership, a Kodiak autonomous tractor picked up and delivered U.S. Xpress pre-loaded trailers. A rotating team of four professional Kodiak safety drivers oversaw the autonomous system.
"This pilot demonstrated to our operations teams and our customers the benefits that can come with autonomous technology," said Eric Fuller, President and CEO of U.S. Xpress. "We fundamentally believe that Kodiak's autonomous technology will allow us to scale our fleet while increasing truck utilization compared to a human-driven truck. Our strategic partnership is helping both of our teams identify ways to quickly integrate and scale autonomous technology into our fleet once it is commercially available."
The route between Dallas and Atlanta is a perfect entry point for continuous autonomous operations because it's slightly longer than what a driver is permitted to operate in a day but is too short to economically run as a team. This pilot also represents the first-ever autonomous freight deliveries between Dallas and Atlanta.
"Our partnership with U.S. Xpress marks our service expansion to the East Coast," said Don Burnette, Founder and CEO of Kodiak. "We believe it is the furthest east any company has delivered multiple loads using autonomous technology. Having the capacity to sustain 24/7 operations across the more than 750 miles between Dallas and Atlanta — two of our nation's busiest freight hubs — represents a giant step forward for Kodiak, and for the AV trucking industry as a whole. We chose to make U.S. Xpress a cornerstone partner in our Partner Deployment Program because we see U.S. Xpress and its Variant division as ideal long-term partners for the deployment and scaling of our autonomous long-haul solution."
This pilot is just the first step in the partnership between U.S. Xpress and Kodiak within Kodiak's Partner Deployment Program. Kodiak will continue to haul freight with U.S. Xpress between Dallas and Atlanta, as well as other lanes within the Kodiak network. By servicing lanes often deemed less desirable by professional truck drivers, autonomous trucks complement human drivers allowing them to focus on routes which can provide a more consistent schedule and predictable paycheck.
In addition to Dallas to Atlanta, Kodiak has been delivering freight daily on the 240-mile lane from Dallas to Houston since mid-2019, and on the 280-mile lane between Dallas and San Antonio since mid-2021. The company leverages its proprietary lightweight mapping solution to rapidly and safely add new lanes, including the recently announced launch of commercial operations between Dallas and Oklahoma City in February 2022.
Advent Tech Partners with Hyundai for Fuel Cell Technology
Advent Technologies Holdings, Inc. (NASDAQ: ADN) ("Advent" or the "Company"), an innovation-driven leader in the fuel cell and hydrogen technology sectors, is pleased to announce the signing of a technology assessment, sales, and development agreement with Hyundai Motor Company ("Hyundai"), a leading multinational automotive manufacturer offering a range of world-class vehicles and mobility services in over 200 countries.
Advent and Hyundai aim to deliver green energy solutions to current high carbon applications, using fuel cell technology. Under the agreement, Hyundai will provide catalysts to Advent for evaluation in its proprietary Membrane Electrode Assemblies ("MEAs"), while Advent intends to support Hyundai in fulfilling its fuel cell project needs, through:
Developing inks and structures using IFAT catalysts, which will then be evaluated by IFAT. Following evaluation, Hyundai will determine whether IFAT or standard catalysts will be used for this project.
Supplying MEAs throughout the development/commercialization cycle ("Advent MEAs") for testing, evaluation, and optimization under conditions set by Hyundai.
Assisting Hyundai with the use and specifications of MEAs as well as their implementation into Hyundai's designs.
Following the completion of the first phase of the project, the companies will collaborate closely to set out specific product requirements, collaborative product goals, as well as milestones for achieving established goals and plans for phase 2, which shall also include Advent's stack cooling technology.
The new Advent MEAs to be tested by Hyundai are currently being developed within the framework of L'Innovator, Advent's joint development program with the U.S. Department of Energy's Los Alamos National Laboratory, Brookhaven National Laboratory, and National Renewable Energy Laboratory. MEAs are the most important components of a fuel cell as they greatly define the performance, lifetime, weight, and cost of the end system.
Advent MEAs operate at a high temperature (80oC to 240oC) compared to the incumbent low temperature PEM technology, which is restricted to an operating temperature of below 100oC. The ability to operate at a high temperature confers significant advantages such as the efficient heat removal in heavy-duty mobility applications, making Advent's high temperature PEM an ideal technology for trucks, aviation, and marine applications. Advent's MEAs can operate effectively with fuels such as impure hydrogen which can be reformed on-board from methanol, natural gas, and other renewable fuels. Advent's MEAs are also resilient to extreme temperature variations, humidity, and air quality conditions.