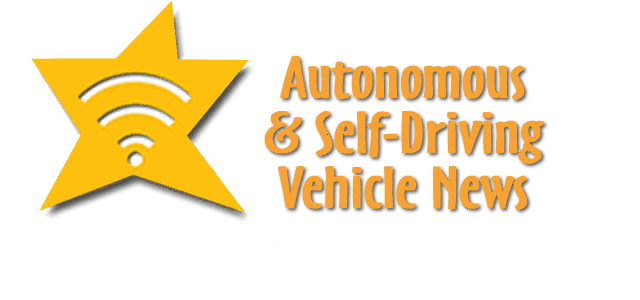 In autonomous and self-driving vehicle news are May Mobility, Toyota, Luminwave, Pony.ai & Nuro.
Accessible May Mobility Toyota Sienna Autono-MaaS (S-AM)
May Mobility, a leader in autonomous vehicle (AV) technology and ride-share operations, is putting accessibility at the forefront and partnering with BraunAbility, the world's leading manufacturer of mobility transportation solutions, to modify the May Mobility Toyota Sienna Autono-MaaS (S-AM) fleet to include ADA-compliant vehicles.
This is part of May Mobility's broader vision of improving accessibility and equity in transit through autonomous driving technology. The company is also integrating assistive technology within the vehicle cabin through speakers and a display to help people with audio and/or visual impairments see and hear when it is safe to enter and exit the vehicle.
"Ensuring that autonomous vehicles are developed in a way that advances transportation equity goals is a key pillar for May Mobility," said Erin McCurry, product manager and accessibility lead at May Mobility. "In the U.S., 3.6 million people do not leave their homes because of travel-limiting disabilities. As we transition our fleet to the Sienna Autono-MaaS platform, we are working towards a future where everyone has access to safe, reliable transportation."
The partnership with BraunAbility will produce an ADA-compliant, rear-entry conversion of May Mobility's S-AM vehicles. The vehicles will be able to carry two ambulatory (non-wheelchair users) riders along with a rider using a wheelchair, or four ambulatory riders.
"Our founder, Ralph Braun, began engineering the very first automotive mobility solutions over 50 years ago," stated BraunAbility CEO Staci Kroon. "Just like the evolution of automotive mobility, autonomous travel for wheelchair users is a journey of evolving technology. BraunAbility and May Mobility begin that new evolution together, and our solutions will be accessible to every wheelchair user."
In addition to providing accessibility features for riders using mobility devices, May Mobility will also enhance the Sienna's interior with audio and visual cues to inform riders of key journey moments, such as arriving at a stop, doors opening and closing, and departure.
"Designing for people with disabilities makes the entire product easier to use for everyone. We're excited to launch these assistive technology features in every single new vehicle," said McCurry.
The first modified S-AM vehicles will be phased in at all existing May Mobility sites in 2022. The partnership between May Mobility and BraunAbility lays the groundwork for further development and deployment of ADA-compliant vehicles and technologies in the future.
S-AM is Toyota's autonomous-mobility as a service (Autono-MaaS) vehicle based on the Sienna that is being utilized for May Mobility's public road testing. It features Toyota's highly adaptable Vehicle Control Interface (VCI), that enables seamless technology integration with May Mobility's autonomous driving kit (ADK) for robust operation of key vehicle control systems, such as steering, brakes and acceleration.
LuminWave Raises Series B Funding
LuminWave, a Si photonics FMCW 4D LiDAR pioneer announced it has raised more than $20 million in Series B financing led by Anxin Capital, with participation from Value Capital and Nuoyan Capital.
LuminWave recently emerged from stealth mode and demonstrated its 2nd Gen solid-state FMCW SoC chips with thousands of photonic components integrated on Si photonics platform at last year's CIOE, China's largest optics conference. This Series B financing supports the company to scale its workforce and accelerate its Si photonics chips and LiDAR products development.
LuminWave develops unique Si photonics-based frequency-modulated continuous wave (FMCW) coherent detection and solid-state scanning technologies and highly integrated LiDAR solutions. It currently has two product families: a solid-state large FOV (up to 120⁰x90⁰) Diversity Series (D-Series) and a FMCW 4D Foresight Series (F-Series).
The D-Series aims at collision avoidance and blind area detection applications for ADAS and autonomous driving as well as applications in industrial automation and smart infrastructures. Its large FOV, high resolution, compact size, and appealing price make it a perfect choice for a large variety of use cases. D1, the first product in this family, was released early last year and is currently in volume production. A next generation higher performance model is on its way.
The F-Series takes advantage of Si photonics-based solid-state FMCW to provide unique high accuracy, high resolution range-velocity 4D point cloud which other ToF-based LiDARs lack. The added velocity cloud is believed to further improve perception accuracy and robustness in autonomous driving. The technology's coherent detection nature also guarantees interference immunity from ambient light and other LiDARs. "As more LiDARs are being deployed on the road, immunity from LiDAR crosstalk will become crucial to safety. Our FMCW LiDAR perfectly addresses this issue ," said Dr. Feng, CEO of LuminWave Technology.
"We have seen accelerated LiDAR adoption in passenger and commercial vehicles since 2021. The current products are mostly mechanically scanned and assembled by discrete components. However, we see a clear trend of transition to solid-state scanning and chip-based integration in the near future," said Wang Yonggang, CEO of Anxin Capital, the lead investor of Series B, "LuminWave's FMCW solid-state solution, based on CMOS photonics technology, can greatly reduce the complexity and the cost and is expected to become the ultimate solution for LiDAR sensors in autonomous driving."
Pony.ai AD Taxis in Nansha
Pony.ai, the leading global autonomous driving technology company, announced it is the first and only autonomous driving (AD) company to obtain a taxi license in China. Pony.ai was awarded a permit to operate 100 autonomous vehicles as traditional taxis in Nansha, Guangzhou. In May, Pony.ai will start charging fares in the entire 800 square kilometers of Nansha with 100 robotaxis and intends to gradually expand the scale and scope of service to other areas of Guangzhou to benefit more residents. Passengers can hail rides and pay for the service through the PonyPilot+ App. The robotaxis will operate in both daytime and nighttime with service hours from 8:30 to 22:30 and with fares based on the standard taxi pricing in Guangzhou. While the Pony.ai robotaxi currently retains a safety driver, the company expects to remove the driver over the short to intermediate time frame.
Nuro Releases ESG Report
In honor of Earth Day, leading autonomous vehicle company Nuro  published an industry-first ESG Report, which outlines specific, tangible actions the company has undertaken to create a sustainable organization in its first five years. The report also presents a summary of how Nuro will approach and measure environmental, social, and governance issues across the organization to drive forward its mission of helping goods move more sustainably through the world.
Nuro's updated 2021 ESG Report offers insight and objectives across eleven material topics within three core subject areas: Governance, Sustainable Products, and People. Importantly, each section offers material and insight into Nuro's ESG practices, followed by key metrics so that stakeholders can follow the company's performance and align efforts for even greater impact. Nuro is the first AV company to formalize an ESG program, which is overseen by the organization's Board of Directors and senior management, and is also the first to proactively publish carbon footprint and diversity data.
The company unveiled its ESG report on Earth Day to place specific focus around its practices, measurement, and programs for sustainability. From presenting detail into the company's carbon footprint impact to offering detail into how Nuro's zero-occupant electric delivery vehicles can provide a tangible answer to the promise of greener goods delivery, the report offers an industry-first ESG blueprint to fuel discussion and action across the mobility sector.
Sustainability findings within the report include:
The Risk of Not Prioritizing Sustainability: According to the U.S. Environmental Protection Agency, the transportation sector is the number one contributor to greenhouse gas emissions, and the pollution it causes increases the prevalence of life-threatening childhood asthma, disproportionately affecting communities of color. Nuro believes the future of transportation must be zero emissions.
Green Opportunities of AV Delivery: Previously, the company commissioned an investigation by Steer, a firm of transportation experts, which analyzed the potential impacts of AV delivery services over a decade, 2025-35. The report projected that autonomous services like Nuro would protect the environment by avoiding up to 407M tons of CO2 – a number equivalent to the residential emissions over the last decade from the four largest cities in the US. Steer also concluded AV solutions hold the potential to create and sustain more than 3 million green jobs, like new autonomous fleet technicians, and improve safety by avoiding hundreds of thousands of serious crashes and injuries.
Balancing Sustainability with Scale: To deliver on sustainability, it must also be scalable. And while Nuro's carbon footprint is modest today, it is committed to finding ways to reduce its impact as it continues to scale. As of January 2022, Nuro is using 100% renewable electricity from wind farms in Texas to power both its battery-electric fleet and its own physical footprint nationwide. Furthermore, as states invest in building electrification infrastructure, Nuro is working with utilities, agencies and experts to inform its own plans around electrification infrastructure.
"Autonomous delivery services present a transformational opportunity to improve the environment, and Nuro is committed to setting ambitious goals to promote sustainability across the industry and in our own company," said Dave Ferguson, Nuro co-founder and president. "The transportation sector is faced with the urgent challenge of creating a future of mobility with zero emissions, and we believe it's our responsibility to lead by example and limit our carbon footprint as we continue to grow. By publishing this report and taking tangible action on these priorities to be a positive force for the environment, we hope to earn the trust of the communities in which we operate."
While there is significant ESG progress to be made across the industry and globe, Nuro believes there is also considerable opportunity on the horizon. Nuro aims to improve each year and be transparent by publishing its progress on these commitments.
To learn more and to read Nuro's ESG report, visit: nuro.ai/sustainability
IonQ Partners with Hyundai for 3D Object Recognition
IonQ , a leader in quantum computing, and Hyundai Motor Company announced a new project designed to apply quantum machine learning to image classification and 3D object detection for future mobilities.
Image classification and 3D object detection are foundational steps toward the next generation of mobilities, including autonomous vehicles. Together, IonQ and Hyundai will look to improve computational functionality through more efficient machine learning on quantum computers, as they can process enormous amounts of data faster and more accurately than classical systems.
Using a breakthrough in encoding images into quantum states, IonQ is already well underway in classifying 43 types of road signs using IonQ's quantum processors. The next phase will see the two companies apply IonQ's machine learning data to Hyundai's test environment and simulate various real-world scenarios.