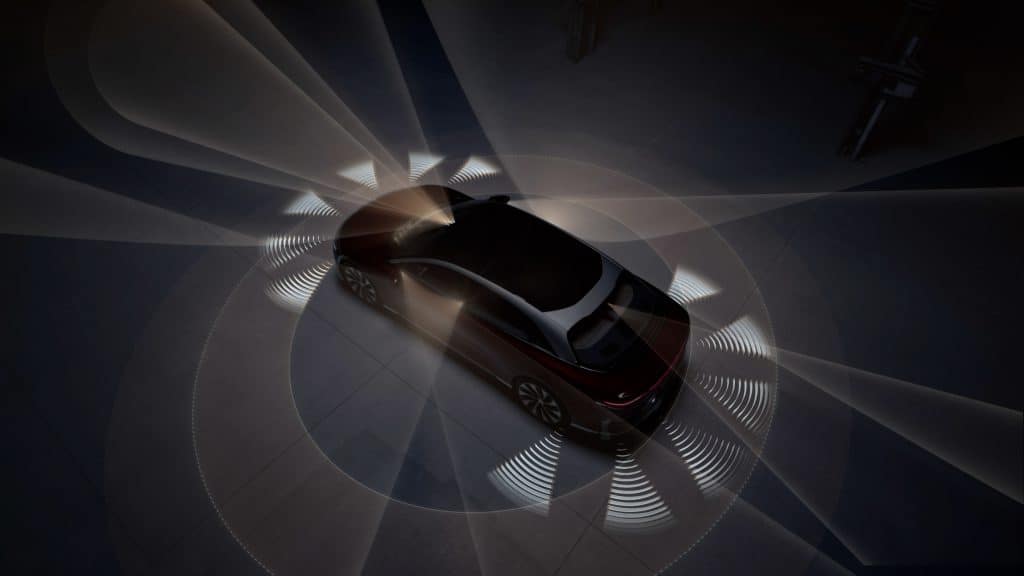 Lucid Group, Inc.  announced today that its DreamDrive Pro advanced driver-assistance system (ADAS) will add new features in the future, building on NVIDIA DRIVE Hyperion technology – a powerful software-defined platform already integrated in every Lucid Air on the road today.
Lucid's proprietary DreamDrive Pro is designed to grow in capability over time, blending sophisticated hardware – a comprehensive 32-sensor suite, lightning-speed gigabit ethernet networking, and a novel dual-rail power system – and regular over-the-air (OTA) software updates with an in-house software stack built on NVIDIA DRIVE.
"The seamless integration of NVIDIA's software-defined compute architecture and DRIVE OS provides a powerful basis for Lucid to further enhance what DreamDrive can do in the future – all of which can be delivered to vehicles over the air," said Michael Bell, Senior Vice President of Digital, Lucid. "This can benefit every facet of the DreamDrive Pro experience."
"Lucid and NVIDIA are working closely to create highly programmable, intelligent vehicles," said Rishi Dhall, Vice President of Automotive, NVIDIA. "By developing on NVIDIA DRIVE, Lucid can deliver safe electric vehicles that are future-ready, with a customer experience that continues to get better and more capable with each software update."
Lucid DreamDrive Pro
DreamDrive Pro has a rich 32-sensor suite consisting of 14 cameras, 1 lidar, 5 radar, and 12 ultrasonic units. Lucid's innovative dual-rail power system and proprietary Ethernet Ring offer an especially high degree of redundancy for key systems, such as braking, steering, and sensors. Lucid's DreamDrive Pro ADAS, announced last year, is standard in Lucid Air Dream Edition and Lucid Air Grand Touring and is optional in other Lucid Air models.
About Lucid Group
Lucid's mission is to inspire the adoption of sustainable energy by creating advanced technologies and the most captivating luxury electric vehicles centered around the human experience. The company's first car, Lucid Air, is a state-of-the-art luxury sedan with a California-inspired design that features luxurious full-size interior space in a mid-size exterior footprint. Underpinned by race-proven battery technology and proprietary powertrains developed entirely in-house, Lucid Air was named the 2022 MotorTrend Car of the Year®. The Lucid Air Dream Edition features an official EPA estimated 520 miles of range or 1,111 horsepower. Customer deliveries of Lucid Air, which is produced at Lucid's new factory in Casa Grande, Arizona, are underway