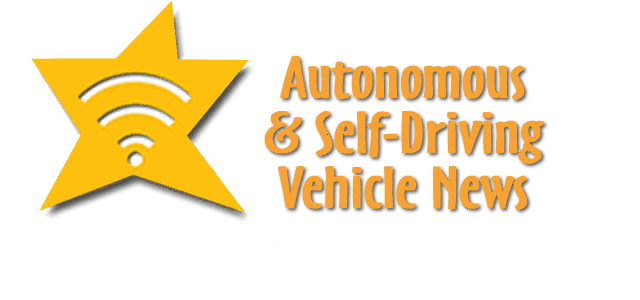 In autonomous and self-driving vehicle news are Pony.ai, Aeva, NVIDIA, Cognata, IDF Tech, Autobrains, Ouster, NAVYA, BMW, Qualcomm and Arriver.
Pony.ai D Funding
Pony.ai, a leading global autonomous driving technology company, announced that it has completed its first close of its Series D financing. The Series D round, which has a significant valuation uplift from the 2020 "C" and "C+" rounds, is a recognition by investors of Pony.ai's achieved technical milestones and significant progress toward a commercialized robotaxi and robotruck product. The proceeds from the funding will be used to further augment Pony.ai's hiring, investment in research and development, global testing of robotaxi and robotrucking on an ever-growing fleet, enter into important strategic partnerships, and accelerate our development toward mass production and mass commercial deployment.
Aeva 4D LiDAR for NVIDIA DRIVE
Aeva® (NYSE: AEVA), a leader in next-generation sensing and perception systems, announced that its Aeries 4D LiDAR sensors are now supported on the NVIDIA DRIVE autonomous vehicle platform. Aeva's Frequency Modulated Continuous Wave (FMCW) 4D LiDAR sensors detect 3D position and instant velocity for each point at distances up to 500 meters, bringing an added dimension to sensing and perception for safe autonomous driving.
NVIDIA DRIVE is an open, end-to-end platform that enables developers to develop, train, test and validate safe self-driving technology at scale.
"Bringing Aeva's next generation 4D LiDAR to the NVIDIA DRIVE platform is a leap forward for OEMs building the next generation of Level 3 and Level 4 autonomous vehicles," said Soroush Salehian, Co-Founder and CEO at Aeva. "We believe Aeva's sensors deliver superior capabilities that allow for autonomy in a broader operational design domain, and our unique features like Ultra Resolution surpass the sensing and perception capabilities of legacy sensors to help accelerate the realization of safe autonomous driving."
Gary Hicok, Senior Vice President of Engineering at NVIDIA, added, "Aeva delivers a unique advantage for perception in automated vehicles because it leverages per-point instant velocity information to detect and classify objects with higher confidence across longer ranges. With Aeva as part of our DRIVE ecosystem network, we can provide customers access to this next generation of sensing capabilities for safe autonomous driving."
In addition to instant velocity detection, Aeva's sensors have advanced 4D Perception™ capabilities that deliver new features not possible with typical legacy LiDAR sensors, including Ultra Resolution™ and 4D Localization™.
Ultra Resolution: A real-time camera-level image of the world with up to 1,000 lines per frame with no motion blur for the static scene, providing up to 20 times the resolution of legacy time of flight LiDAR sensors. Image segmentation enables the detection of roadway markings, drivable regions, vegetation, road barriers, as well as detecting road hazards like tire fragments at up to twice the distance of legacy time of flight LiDAR sensors. Instant velocity data allows for high confidence detection and tracking of dynamic objects such as oncoming vehicles and other moving objects at distances up to 500 meters.
4D Localization: Per-point velocity data enables real-time ego vehicle motion estimation with six degrees of freedom, motion compensation and on-line sensor extrinsic calibration to aid with sensor fusion. These vehicle estimation features also enable accurate vehicle positioning and navigation without the need for additional sensors, like IMU or GPS, for safe autonomous navigation in GPS-denied and featureless environments like tunnels and parking structures.
Aeva's FMCW technology also aids developers of autonomous vehicles with these unique advantages over legacy LiDAR sensors that use time-of-flight technology:
Freedom from interference from sunlight and other LiDAR sensors.
Elimination of retroreflector blooming and ghosting from highly reflective objects like street signs and roadway markings.
Greater ability to see through airborne particulates like dust, fog, rain, and snow.
Cognata Integrates with IDF Tech
Cognata, Ltd., announced the integration of Cognata's simulation authoring software into IDF technology, to further accelerate algorithm safety and readiness. Cognata's offering of a highly realistic simulation and testing platform for autonomous vehicles (AV) and advanced driver assistance systems (ADAS) combines the market's leading autonomous vehicle perception training and unique challenges presented by an unfamiliar terrain environment.
Cognata's AV off-road simulation is designed to test, train and validate perception and control challenges for terrains that do not offer a clear road definition and for paths that offer challenging conditions such as boulders, side slopes, difficult tractions, and more. Cognata's simulation platform can create multiple use cases with limited visibility by other objects, bypassing a lengthy AI learning process by creating simulated environments for quick learning allowing AI to evaluate sensor generated large-scale situations, complex multi-source data sets, and generate automatic analysis, compressing the AI/ML training time to mere months.
Autobrains Funding
Autobrains, an AI-pioneer mobility company that develops revolutionary self-learning technology for advanced driving assisted systems and autonomous driving, announced the final closing of Series C funding amounting to $120 million led by Temasek together with both existing partners Continental and BMW i Ventures as well as new participants Knorr-Bremse AG and VinFast.
This funding is set to advance Autobrains' technology, accelerating development to become the next generation of autonomous vehicles and mobility. Autobrains will use this funding to further refine its self-learning AI learning technology capabilities and expand into new domains such as trucks. With existing and new OEMs and Tier-1s from this latest funding round, Autobrains will grow their commercial reach into new global markets and expand sites in Asia, Europe and the U.S. Rapidly on the path to full autonomy, Autobrains is delivering the solution to the challenge that has eluded competitors: solving the 1% margin of error in autonomous driving.
"The immense success of this most recent funding round demonstrates that Autobrains is a key player in leading the future of mobility which will be powered by AI," said Karl-Thomas Neumann, Autobrains' Chairman. "It's invigorating to see the degree in which our self-learning AI solutions to ADAS and autonomous driving are transforming the next generation of mobility to create real automation."
2021 showcased unprecedented demand for ADAS and AVs, with trillions of dollars being poured into the self-driving industry, the demand for better and safer solutions is expected to continue to spike in the coming years being driven by legislation and NCAP testing. However, despite great advancements in recent years, the unsolved predicament of self-driving applications continues to be AI technologies' shortcomings in unusual scenarios.
Ouster Intros Chronos Chip
Ouster, Inc. (NYSE: OUST) ("Ouster" or "the Company"), a leading provider of high-resolution digital lidar sensors, announced the introduction of the Chronos chip, an automotive-grade, fully custom digital lidar silicon receiver that will power its DF solid-state sensor suite. The state-of-the-art Chronos chip is the foundation of the DF architecture and enables Ouster to deliver more performant, power efficient, and compact digital lidar sensors that enable L2 to L5 automation in high-volume automotive series production vehicles.
The Chronos chip harnesses Ouster's proprietary digital lidar architecture and some of the latest advancements in semiconductor technology. This design allows Ouster's DF sensors to benefit from the same dramatic performance improvements that made the digital camera ubiquitous across industries. With superior logic and performance capabilities, the Chronos chip delivers improved memory, dynamic range, and detection accuracy. Ouster expects the Chronos chip to be the most powerful SPAD-based lidar chip produced to date, reiterating the Company's leading edge in digital lidar semiconductors and systems.
As the backbone of Ouster's DF series sensors for automotive series production programs, the Chronos chip is designed to meet ASIL-B automotive functional safety requirements according to ISO 26262 and AEC-Q100 automotive qualifications. Ouster intends to tapeout the Chronos chip in late 2022, and to integrate the chips into the first sample units in 2023. Ouster expects the DF series to be available for mass-market passenger vehicles starting production in 2025.
NAVYA Supports AVs in Saudi Arabia
NAVYA (FR0013018041- Navya), a leader in the field of autonomous mobility systems, has signed at the French Ministry of Transport in Paris an agreement with the Ministry of Transport and Logistic Services of the Kingdom of Saudi Arabia to support the implementation of autonomous vehicles in the Kingdom of Saudi Arabia.
The projects relate to the deployment of self-driving electric and shared shuttles for the transportation of people, together with the deployment of electric tow tractors for the transportation of goods at airports and industrial sites.
Under the patronage of Jean-Baptiste Djebbari, French Minister of Transport, H.E. Engineer Saleh bin Nasser Al-Jasser, Saudi Minister of Transport and Logistic Services, and Sophie Desormière, CEO of NAVYA, met in Paris for the official signing of the agreement.
The agreement aims at implementing pilot projects, validating use-cases, defining regulation, and building up local competencies in order to prepare and speed up the large-scale deployment of fleets of level 4 autonomous vehicles over the whole of the Arabian Peninsula. It will support the Kingdom of Saudi Arabia, which is already a smart cities pioneer, to become one of the first markets in the world to deploy large shuttle fleets on its territory.
The carbon-free, shared fleets will play an essential role in the building of cities of the future, providing clean air and a better quality of life, in accordance with the Kingdom of Saudi Arabia's "Vision 2030".
NAVYA's share of the autonomous mobility market for people already stands at 75% in the GCC countries, including 6 shuttles in operation in the Kingdom of Saudi Arabia. This strongly contribute to the company's global leadership position with 200 shuttles sold across the world.
The final agreement, together with the support provided by the Kingdom of Saudi Arabia, will enable NAVYA to take its research and development to a higher level with the development of new first and last mile use cases in town centers, smart cities, airports, theme parks and industrial sites.
BMW Group, Qualcomm Technologies, and Arriver™ to Co-develop Next Generation of Automated Driving Systems
BMW Group, Qualcomm Technologies, Inc. and Arriver Software AB announced a long-term development cooperation for the development of Automated Driving technologies. The companies signed an agreement for a strategic cooperation, which will focus on joint development of next-generation AD technologies ranging from New Car Assessment Program (NCAP), Level 2 Advanced Driving Assistance Systems to Level 3 High Automated Driving functionalities. The co-development of software functions is based on the current BMW Automated Driving software stack first launched with the BMW iX in 2021, which will be further extended in the next generation through this cooperation. In November 2021 the companies announced that BMW's next generation Automated Driving System will be ported on the Snapdragon Ride™ Vision system-on-chip (SoC) including Arriver Computer Vision and the Snapdragon Ride Platform's compute SoC controllers managed by Snapdragon® Car-to-Cloud Services platform.
The efforts will focus on creating a scalable platform for automated driving based on a common reference architecture, sensor-set specifications, and safety requirements with joint development, toolchain, and a data center for storage, reprocessing, and simulation. The cooperation will see more than 1,400 specialists working together in locations worldwide, including Germany, USA, Sweden, China, Romania, and the BMW AD Test Center in Czech Republic.
"This joint software development is an important milestone for the BMW Group with regards to our next generation Automated Driving platform. To enable sophisticated and safe functionalities in a vehicle you need state-of-the art software in all components of the digital value chain. This forms the backbone for intelligent driver assistance systems. The BMW Group is excited to further extend our partnership with global technology leaders Qualcomm Technologies and Arriver to include a long-lasting strategic co-development cooperation in order to continue delivering world-class driving experiences to our customers." says Nicolai Martin, Senior Vice President Driving Experience, BMW Group.
"We are proud of this long-term cooperation with the BMW Group and Arriver which focuses on co-development and deployment of Automated Driving systems from NCAP to Level 3 customer functionality in BMW upcoming series production vehicles," said Nakul Duggal, Senior Vice President and General Manager Automotive, Qualcomm Technologies, Inc. "Building on already commercialized stack components from BMW Group and Arriver, this cooperation will position us to extend BMW Automated Drive software to the Snapdragon Ride platform, and expand the accessibility of safer self-driving technologies to other automakers and Tier-1s in an open, flexible and scalable deployment framework.  We believe Snapdragon Ride will create significant economies of scale and time-to-market benefits across the automotive industry with the launch of the automated driving software globally in BMW's series production vehicles, which have always been an exemplar of the highest quality, performance and safety standards in modern day automobiles."
"We are pleased that Arriver's Vision Perception and market proven NCAP features will be combined with the BMW Automated Driving software stack. Joining forces with Qualcomm Technologies and BMW Group Arriver's team will co-develop the next generation of open and scalable Drive Policy with world-class feature solutions and performance. This co-developed product will be offered to our customers globally. This cooperation is a key milestone for Arriver and a proof point of the rich competence of our teams through years of experience in ADAS & safety," said Giuseppe Rosso, President and Managing Director, Arriver.
The BMW Group, Qualcomm Technologies and Arriver are working closely together to establish and continuously develop an ecosystem for automated driving solutions but remain open to further partnerships.