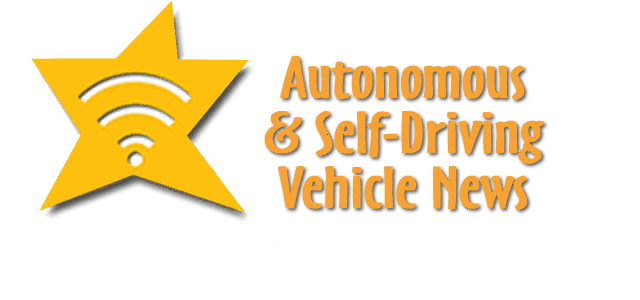 In autonomous and self-driving vehicle news are GM, Cruise, Cepton, Nexteer, Tactile Mobility and Applied Intuition.
GM Buys SoftBank's and More Investments in Cruise
General Motors Co. (NYSE: GM) announced it is acquiring SoftBank Vision Fund 1's equity ownership stake in Cruise for $2.1 billion and separately will make an additional $1.35 billion investment in Cruise, replacing a previous commitment made by the fund in 2018. Since GM acquired a majority ownership stake in 2016, Cruise has made self-driving cars a reality and is a leader on the pathway to commercial autonomous ridesharing and delivery, creating significant value for both GM shareholders and Cruise's minority shareholders.
Last month Cruise achieved a significant milestone toward its vision of a safer, more sustainable and accessible transportation future as it became the first company to offer fully driverless rides to the public in a major U.S. city.
The Cruise Origin is a zero-emissions, shared, electric vehicle that has been purposefully designed from the ground up to operate without a human driver. This means it does not rely on certain human-centered features, like a steering wheel or a sun visor, to operate safely. In the spirit of the U.S. Department of Transportation's six guiding principles for work on innovation in transportation, the Origin seeks to be in service of something greater: driving environmental sustainability, ensuring U.S. leadership in developing and manufacturing autonomous technology and artificial intelligence, supporting the American workforce and promoting accessibility.
Every Cruise Origin will help reduce the world's reliance on oil, as well as the emissions that disproportionately burden historically underserved communities. The Origin will help expand mobility options for seniors, people who are blind or have low vision, and other communities that have traditionally faced barriers in access to reliable transportation. GM is manufacturing the Origin in Michigan at Factory ZERO, supporting and creating American jobs, promoting economic growth, and advancing the long-term success of the U.S. manufacturing sector and America's automotive industry.
Solo Seeded with $7Million
Solo Advanced Vehicle Technologies (Solo), the vehicle hardware company revolutionizing the freight transportation industry, announced $7 million in seed funding led by Trucks VC with participation from Maniv Mobility and Wireframe Ventures. Solo is building the first ground-up heavy truck platform to be compatible with any autonomous driving software, thereby solving the inefficiency of retrofitting existing, human-centric trucks for autonomous driving. Today's financing will be used to build out Solo's engineering team as the company expands at its new headquarters in Fremont, California. The team will finalize the design and build Solo's first test vehicle – a battery-electric Class 8 truck that will begin testing in 2022. The test "mule" will inform the design and engineering of Solo's alpha truck, the SD1 Heavy, a process that will also advance this year.
"At Solo, we believe that modern technology requires a modern platform, yet the autonomous trucks already being deployed today are forced to combine advanced autonomous software with antiquated vehicles. By delivering a purpose-built heavy truck platform that is software agnostic we will materially change the future of the freight transportation sector and enable the growth and efficiency that the global supply chain demands," said Graham Doorley, Founder and CEO, Solo Advanced Vehicle Technologies. "Our team has decades of experience understanding the opportunities for autonomous trucking, and has seen first-hand the limitations of the existing platforms. We are uniquely primed to tackle this market and, with the early support of committed investors, we're excited to build the future of freight."
Solo's team gained early experience on the groundbreaking Tesla Model S, Model 3, and Tesla Semi teams, as well as served as founding leaders on the autonomous truck project within Waymo, further, the team shares decades of experience at OEMs and in the autonomy industry. With its alpha truck, the SD1 Heavy, Solo is rethinking every facet of a truck platform as only a startup can. A clean sheet design affords the platform cutting edge, active aerodynamics coupled with a proprietary, battery-electric powertrain. The SD1 Heavy will feature stabilized and optimized placement of sensors that is not possible with legacy trucks. With the first, fully-redundant architecture for an autonomous, Class 8 truck, the SD1 Heavy will be compatible with any autonomous software.
"Logistics is often where transportation innovation begins. We've seen this time and again in our investing history and yet, autonomous cars have been a larger focus for the on-road market in the last ten years," said Jeffrey Schox, General Partner, Trucks VC. "When I was a young engineer working on GM's first electric vehicle, I don't think I could have imagined a world of zero-emission, automated trucks. Solo has the opportunity this decade to transform how we move goods cleaner and more safely. The investor syndicate that Graham and his team have brought together at this seed stage will be essential for Solo's future financial strategy, IP portfolio, and technical success. This is a global opportunity and it's important to have such a strong early group to support Solo as the company takes these next vital steps."
"A global supply chain crisis has underscored the need for transformation in the trucking industry. Solo is the first serious effort to look beyond the horizon to a moment, not far off, when the most efficient, cleanest truck platform that can safely 'drive,' changes the course of a hundred year old industry," said Michael Granoff, Managing Partner, Maniv Mobility.
Cepton Sponsors AutoDrive Challenge
Cepton, Inc. (Nasdaq: CPTN) ("Cepton"), an innovative provider of lidar-based solutions for automotive applications, announced it has been selected as an official sponsor and exclusive lidar supplier for the prestigious AutoDrive Challenge™ II competition program.
The AutoDrive Challenge™ II is a four-year STEM education program in which ten universities in North America each form a dedicated team of faculty members and students to develop an autonomous vehicle (AV) that can navigate urban driving courses as described by SAE Standard (J3016™) Level 4 automation. Through the extensive program syllabus and a series of challenges and competitions, participants will garner irreplaceable hands-on experience designing and developing AV systems, using a variety of technologies — including sensors, computing platforms and software algorithms.
A key enabler of autonomous mobility, lidar technology is expected to play a pivotal role as participating teams implement efforts to enable their vehicles with advanced perception capabilities. As an official sponsor and the only lidar supplier in the program, Cepton will provide its high-performance lidar solutions to the teams to enable their integrated systems. Cepton will also work closely with the participants to help them fully utilize lidar's capabilities as each team designs and develops an autonomous vehicle that can navigate simulated real-life driving scenarios through various tests in Mcity, a state-of-the-art test ground in Michigan where many leading automotive OEMs trial smart mobility projects.
"We are pleased to support AutoDrive Challenge II as a sponsor and the exclusive lidar supplier," said Dr. Jun Pei, CEO of Cepton. "We felt this program offered us a fantastic opportunity to help advance the lidar education in both the automotive industry and academia."
"Lidar is going mainstream with it being deployed in advanced driver assistance systems (ADAS) in everyday consumer vehicles to be available in the next few years. This sensor technology is not only capable of improving vehicle safety but also critical in enabling higher levels of autonomy. We are dedicated to helping proliferate the benefits of lidar technology by focusing on increasing its mass-market scalability with our proprietary Micro Motion Technology (MMT®), which is designed to enable an optimal balance between performance, reliability and affordability. While we look forward to working with all the participants to help enhance their AV projects with lidar perception, we are also excited to learn from the experience working with such an intellectual community."
Zac Pace, AutoDrive Challenge Program Manager at SAE International, said: "We are happy to have Cepton as part of the new season of AutoDrive Challenge. This is the first time we will provide participating teams with directional lidars for their autonomous vehicles. Based on Cepton's previously announced high-volume ADAS lidar program award from a major global OEM, we believe Cepton lidars' outstanding combination of performance, reliability and embeddability will enable participants to explore various possibilities for vehicle integration."
Erik Nordstrom, Engineering Leader, AV LiDAR and Camera Technology at General Motors, added: "Bringing together technology companies, solutions providers, and universities is key to ensuring that the AutoDrive program remains successful. Not only does the addition of Cepton help to make the program more rewarding for students, but will help enhance advanced technology curriculum and cultivate the next generation of technology leaders."
Through the AutoDrive Challenge II program, Cepton will be supporting teams from Kettering University, Michigan Technological University, North Carolina A&T State University, Pennsylvania State University-University Park, Queen's University, Texas A&M University, The Ohio State University, University of Toronto, University of Wisconsin-Madison, and Virginia Polytechnic Institute and State University. To learn more about Cepton's involvement in the AutoDrive Challenge II, visit www.cepton.com/autodrive-challenge-ii or follow Cepton on LinkedIn to see competition updates.
About Cepton, Inc.
Congressman Ro Khanna (CA-17), a leading technology advocate in the U.S. House of Representatives, toured the headquarters of Plus, a global autonomous trucking technology company in the 17th Congressional District which was recently named to Fast Company's list of the World's Most Innovative Companies for 2022.
David Liu, CEO and Co-Founder of Plus, said: "We are honored to host Representative Ro Khanna at Plus and proud to have such a passionate ambassador for technology representing our district and the larger tech community in Washington, DC. We share Rep. Khanna's drive to ensure that technology innovations positively impact the communities not just of tech centers but also the heartland of America and areas that have traditionally been left out. With our driver-in product, PlusDrive, a truck driver's job is instantly elevated to a role similar to an airplane pilot. This makes their jobs safer, easier, and less stressful, which will help retain drivers and recruit new drivers interested in the ease-of-use of this advanced technology."
During the tour, Rep. Khanna took his first ride in a semi truck equipped with PlusDrive, which was operated autonomously on the highway, supervised by Plus's safety driver, on I-280 through the heart of the District. Rep. Khanna learned about Plus's innovative approach to safety and Level 4 autonomy. The company's PlusDrive product, already being operated by the world's largest fleets and truck manufacturers, allows drivers and fleets to benefit from the improved safety, fuel efficiency, and sustainability of autonomous trucking technology today. The group also discussed the current patchwork of regulations and the need for clear and consistent federal policies to facilitate the safe deployment of autonomous trucks.
"I am excited to see firsthand how trucking technology will make our roads safer and the supply chain more efficient, but just as important, help modernize and create digital jobs for the trucking industry and communities across the U.S.," said Congressman Ro Khanna. "From safety drivers to technicians and others who will operate, supervise, or service trucks, this innovative technology being developed right here in our District will create new jobs and business opportunities for our country."
Nexteer & Tactile Mobility Software Solution
Nexteer Automotive and Tactile Mobility have announced a software solution to improve overall vehicle health management, safety and performance by detecting changing road surfaces (wet, dry, icy, etc.) and evolving tire conditions (tire stiffness, tread depth, etc.). This solution is part of the vehicle's steering system and will enhance the connection among driver, vehicle and road through new, advanced road and tire detection software.
Deeper Connection to "Feel of the Road"
Road feedback plays an important safety element in giving the driver a sense of hazardous road conditions (e.g., icy, gravely, potholes etc.). The companies' new software can detect road surface conditions and friction under all road conditions and speeds starting from the vehicle's parked position at zero and up to low excitation cruising (such as highway driving without acceleration or braking). It does this by integrating Tactile Mobility's virtual sensors and algorithms into Nexteer's electric power steering (EPS) system and software.
In today's vehicles with traditional EPS systems, a driver feels road feedback through the steering wheel and software tuned specifically for the "feel of the road."
This new software solution leverages traditional steering feel into a new arena, enabling the vehicle itself to "feel" the road by converting road surface information into data that the vehicle collects, interprets and assigns to road condition scenarios – all in real-time.
Furthermore, steering "feel" in fully autonomous vehicles takes on a unique perspective given that the human-to-vehicle interface is removed so there is no driver to feel the road. Nexteer and Tactile Mobility's advanced road detection software ensures this important safety feedback by giving a "sense of feel" to the vehicle – increasing levels of safety and redundancy across all levels of autonomous driving.
Tire Health Management
In addition to road surface detection, the new software and virtual sensors measure tire parameters and health, which is connected to overall vehicle health management. For example, the software identifies and monitors tire tread depth over time and then alerts the driver when it's time for tire replacement – which in turn enhances safety, performance and convenience with proactive scheduled maintenance.
"Our new road and tire detection software highlights how we're combining Nexteer's expertise in EPS software and steering feel tuning with Tactile Mobility's sensing technology and data analytics to improve a vehicle's connection to the road and enable even safer, more reliable driving," said Robin Milavec, President, Chief Technology Officer (CTO), Chief Strategy Officer (CSO) and Executive Board Director, Nexteer Automotive. "We're excited about the opportunities that this new software can provide to improve overall vehicle health management, safety and convenience for drivers in all road conditions."
Machine Learning, Connected Vehicles & Crowd Sourcing Safety-Related Data Nexteer and Tactile Mobility's software solution has employed machine learning and identified patterns in road surface and tire detection data from over 20 million miles of driving. Ongoing machine learning will continue to add to the software's ability to proactively translate road and tire conditions, while providing new significant virtual sensors and insights over time.
In addition to recognizing and translating data patterns, the software can also share road surface data with other vehicles in real-time using cloud computing. This vehicle-to-vehicle "crowd sourcing" of road surface information enables a vehicle to be more aware of its environment, thus improving safety and traffic flow.
Applications in Mobility, Insurance, Municipalities & More
Nexteer and Tactile Mobility anticipate that application of their latest software and data analysis breakthrough to reach beyond global automotive OEMs and into adjacent sectors such as automotive insurance carriers to support safer driving, as well as municipalities in streamlining road maintenance and winterization efforts enabling safer communities.
"We are excited to join forces with Nexteer, bringing our safety enhancing sensors to more vehicles, improving road and vehicle safety for everyone," said Shahar Bin-Nun, CEO of Tactile Mobility. "With tactile insights, drivers will have previously unavailable information on their vehicle and the road conditions, providing them unprecedented insights to make safer driving choices. This partnership further enables us to address the rapidly growing need for efficient and reliable sensors in the automotive industry and to pave the way toward full autonomy."
About Nexteer & Tactile Mobility's Collaboration
In January 2021, Nexteer and Tactile Mobility announced their collaboration and Nexteer's investment in Tactile Mobility. This collaboration focuses on motion control software to enable advanced software offerings that maximize over-the-air updates and connectivity for even safer, more reliable driving.
Applied Intuition Acquires CarSim
Applied Intuition, Inc., a simulation and software tools provider for autonomous vehicle (AV) development, has acquired Mechanical Simulation Corporation, a provider of vehicle dynamics simulation software most commonly known for its flagship product, CarSim.
Mechanical Simulation has been a technology leader in the development and distribution of vehicle dynamics simulation software for over 25 years. Its products—CarSim, TruckSim, BikeSim, and SuspensionSim—provide accurate and realistic predictions of real-world vehicle behavior. Mechanical Simulation supports 200+ OEMs and Tier 1 suppliers as well as hundreds of universities and government research groups worldwide.
Mechanical Simulation's precise vehicle dynamics models complement Applied's autonomy simulation offerings. Through the acquisition, the two teams aim to provide the world's most capable and accurate simulation and validation tools for advanced driver-assistance systems (ADAS) and AV development. Their products make it possible to analyze vehicle performance in complex simulated environments and validate the safety of any ADAS or AV system.