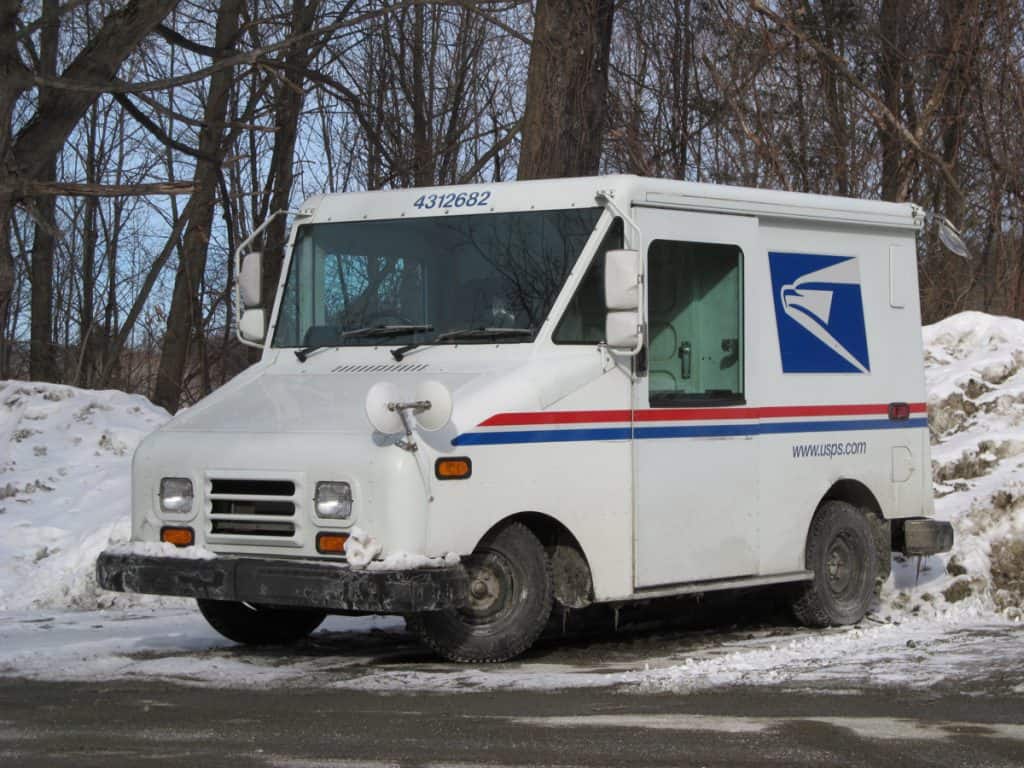 Senator Ed Markey (D-MA) and Senator Martin Heinrich (D-NM) are leading an oversight letter to Postmaster General Louis DeJoy and Board of Governors Chairman Roman Martinez, urging the agency to supplement its woefully inadequate environmental impact statement before it begins to procure an overwhelmingly gas-powered delivery fleet. The letter is supported by a broad coalition of industry and environmental partners, and it comes at a critical moment: the USPS will be able to issue a record of decision and begin procuring vehicles as soon as February 6.
"Throughout its decision-making process, the USPS showed a clear bias against electric vehicles by relying on unrealistic assumptions, mistaking simple facts, and excluding data that does not support its conclusions," said Dan Zotos, ZETA's communications director. "Electrifying the transportation sector is among our greatest opportunities to mitigate the devastating effects of climate change, improve public health, and create good-paying American jobs."
"After an unjustifiable, truncated, and deficient process, it is unacceptable that the USPS intends to cling to an overwhelmingly fossil-fuel powered fleet whose emissions are endangering our planet," wrote the Senators and Representatives in their letter to Postmaster General DeJoy and Chairman Martinez. "USPS's plans for its future delivery-vehicle fleet have subverted both our NEPA regulations and our national and international climate and public health commitments. Electrifying the transportation sector is among our greatest opportunities to mitigate the devastating effects of climate change, improve public health, and create good-paying American jobs."
"With climate disasters increasing in strength and frequency every year and harming our communities, there's no reason that USPS should be locking in decades of fossil fuel consumption by considering a fleet of 90% gas-powered trucks." said Katherine García, Sierra Club's Director of Clean Transportation for All. "Shifting to a 100% electric Postal Service is a no-brainer—and it's also necessary for the administration to achieve its own goals of cleaning up pollution from the government fleet."
"We commend Senators Markey and Heinrich—and all our other allies in Congress—for demanding that the Postal Service reverses its absurd decision to lock generations of Americans into overwhelmingly gas-powered mail delivery," continued Zotos. "As the USPS faces mounting pressure from Congress, the EPA, and the CEQ, we hope it will finally recognize the gravity of this decision and swiftly change course."
Other Senators signing the letter include Thomas Carper (D-Del.), Chris Van Hollen (D-Md.), Elizabeth Warren (D-Mass.), Sheldon Whitehouse (D-R.I.), Bernard Sanders (I-Vt.), Tammy Duckworth (D-Ill.), Mazie Hirono (D-Hawaii), Catherine Cortez Masto (D-N.M.), Ron Wyden (D-Ore.), Brian Schatz (D-Hawaii), Jeffrey A. Merkley (D-Ore.), Richard Blumenthal (D-Conn.), Alex Padilla (D-Calif.), and Sherrod Brown (D-Ohio).
Representatives signing the letter include Kathy Castor (FL-14), Paul Tonko (NY-20), and Jared Huffman (CA-06).
This letter is supported by Zero Emission Transportation Association (ZETA), EVHybridNoire, Union of Concerned Scientists, Sierra Club, Climate Reality, Mobilify Southwestern Pennsylvania, Tri-State Transportation Campaign, Center for Biological Diversity, League of Conservation Voters, Earthjustice, Natural Resources Defense Council (NRDC), CALSTART, and Environmental Defense Fund (EDF).‍
The response from the Postal Service notes that it has be profitable and that EVs are too expensive.
"While we can understand why some who are not responsible for the financial sustainability of the Postal Service might prefer that we acquire more electric vehicles, the law requires us to be self-sufficient. We are willing to accelerate the pace of electrification of our delivery fleet if a solution can be found to do so that is not financially detrimental to the Postal Service."
EIS Background from ZETA

Total Cost of Ownership
The USPS claim that BEV mail trucks would have a higher total cost-of-ownership conflict with existing independent analyses. Atlas Public Policy suggests that full electrification could save USPS $4.3 billion and 97% of USPS vehicles can be electrified at a lower TCO than comparable ICEV vehicles.
The USPS's cost assessment relied on a $2.19-per-gallon gasoline price. This is a mid-pandemic national average that was near a 5-year low and does not reflect current prices and does not account for predicted increases (p. B-158).
Emissions and Climate Impacts
EPA argues that the USPS severely underestimates a 90% ICEV fleet's impact on GHG emissions. The USPS estimates that procuring a 90% ICEV fleet would result in at least 715,151 more metric tons of lifetime GHG emissions than procuring a 100% BEV fleet of 75,000 NGDVs (p. 4-25).
Battery Price and Range Estimates
MPG and range estimates for the new models are far lower than existing alternatives.
USPS estimates the BEV NGDV will have a 70-mile range—which is much lower than that of comparable off-the-shelf models, such as the 2022 Ford E-Transit (126 miles of range).
USPS estimates the ICE NGDVs will have an 8.6–14.7 mpg efficiency—which is lower than the 17 mpg of the 1988 Grumman LLV currently in service.
The prototype BEV NGDV's needlessly-large 94 kWh battery significantly drives up the per-unit price.
Route Length and Logistics
The EIS uses inaccurate data to justify procuring 90% ICEVs. The EIS emphasizes that BEVs cannot handle 5% of USPS routes due to length and weather conditions; not only could the 70-mile range on the hypothetical BEV handle the average 22-mile USPS route length, but BEVs are proven to handle extreme weather.
Transparency
The EIS does not present or use the most up-to-date data for fuel cost estimates, USPS discount rates, cost of capital improvements, cost of chargers, or cost of vehicle acquisition.
The USPS supplied little data, preventing any third party from attempting to recreate their analysis.
USPS does not disclose its methodologies for total cost-of-ownership analysis, and the EIS lacks overall transparency behind the USPS' decision-making process.
Oshkosh Defense is an untested manufacturer of EVs that has yet to provide a prototype or a proof of concept, and it received funding from the USPS before the EIS was finalized.