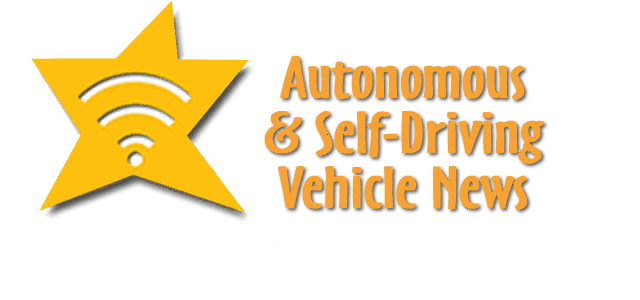 In autonomous and self-driving vehicle news are DrieU.auto, Perrone Robotics, Motional, Via, Spartan, Uhunder, Vayyar and StradVision.
DriveU.auto Teleoperates with NVIDIA Partners
DriveU.auto, developer of a superior software-based connectivity platform for robot and autonomous vehicle teleoperation, announced it has joined the NVIDIA Partner Network and the availability of its new remote operation solution for robots. The solution is available on the NVIDIA® Jetson™ platform for robotics, powered by Jetson AGX Xavier™, Jetson Xavier NX and Jetson Nano GPU-accelerated systems-on-module.
Remote operation is a key component in enabling rapid robot deployment, be it for delivery services, on-road snow removal, off-road landscaping or industrial logistics. It is used in numerous models ranging from direct operation to supervision.
Operational and architectural considerations dictate low SWaP – Size, Weight, and Power parameters – for robotic solutions. The DriveU.auto software solution supports low SWaP requirements by taking advantage of existing robot resources. The solution can be deployed on the robot's main computer brain running on the NVIDIA Jetson system-on-module and use the robot's existing cameras. The software-only implementation approach reduces the solution's footprint while minimizing the total cost of the system.
As mobility evolves, new and diverse operational models appear, ranging from Level 3 autonomy to full remote operation. Whatever the operational model, a human in the loop is required – whether for supervision, assisting the AV engine in edge cases, or to fully operate the vehicle. The DriveU.auto connectivity platform provides the high quality, low latency connectivity required for safe teleoperation in all these cases.
Teleoperation relies on public cellular networks to transmit the communication between the moving vehicle and the remote operator. Cellular networks can be highly unstable and unpredictable; therefore, for teleoperations to be safe and effective, consistent high quality video connectivity with low latency is required. When connectivity isn't stable, video quality suffers and latency increases, which is unacceptable for teleoperation.
DriveU.auto is a Preferred Partner in the NVIDIA Partner Network. The company's platform supports both cloud and hybrid cloud architecture, allowing it to support large-scale robot and autonomous vehicle deployments. It is already in use on sidewalks, public roads and off-road applications.
Bosch Boosts Autonomous Driving Buying Atlatec
Bosch is expanding its expertise in automated driving and strengthening its market position with an acquisition. Atlatec GmbH, based in Karlsruhe, Germany, is to become part of the Bosch Cross-Domain Computing Solutions division as an independently operated company. Bosch and Atlatec have now signed agreements to this effect. Atlatec is one of the world's most innovative providers of high-resolution digital maps for driver assistance and automated driving. The company, which was spun off from the Karlsruhe Institute of Technology in 2014, employs around 25 people in Germany, Japan, and the United States. "The planned acquisition of Atlatec further expands our expertise in the field of high-resolution digital maps and makes us even more diversified. It makes Bosch the only company that can offer its customers all the necessary building blocks of automated driving – from actuators and sensors to software and maps – from a single source. We are thus consistently expanding our strong position in this area," says Dr. Mathias Pillin, president of the Cross-Domain Computing Solutions division. "In Bosch, we have found the right partner for us as we take the next step in expanding our digital mapping expertise even further," says Dr. Henning Lategahn, CEO of Atlatec GmbH. It has been agreed that the purchase price will not be disclosed. The acquisition is subject to approval by the antitrust authorities.
AV Shuttle From Perrone Robotics for Philly PA
Pennsylvania's first automated vehicle (AV) shuttle is coming to Philadelphia this summer. The shuttle will provide visitors and employees with transportation services within the Philadelphia Navy Yard and to SEPTA's NRG Station located at Broad Street and Pattison Avenue.
The project took a step forward this week when PIDC, Philadelphia's public-private economic development corporation, awarded Perrone Robotics, Inc. a two-phased AV shuttle and services contract. The pilot AV shuttle is funded by the Travel Options Program, a grant program of the Delaware Valley Regional Planning Commission (DVRPC). The Travel Options Program is an ongoing regional initiative that awards funds for innovative projects to provide better access to more travel options, while meeting the goals of climate action and air quality improvement, equity, reliability, freedom of choice, and affordability.
This project will enhance Navy Yard access and also help to reduce congestion and carbon emissions for the region. The Navy Yard AV shuttle deployment will include a backup operator on board during the pilot. The Pennsylvania Department of Transportation (PennDOT) will oversee regulatory approvals and is partnering with researchers at Drexel University to analyze shuttle performance and rider feedback to inform future deployments. The infrastructure consulting firm AECOM contributed to the grant proposal, and through its existing contracts with PennDOT will be providing overall program management, technical planning, testing, and deployment expertise.
The terms of the award include the delivery of the state's and region's first Level 3 (as defined by SAE J3016) automated, zero-emissions, Federal Motor Vehicle Safety Standards (FMVSS) compliant, Americans with Disabilities Act (ADA) compliant, Buy America compliant, and street-worthy shuttle to transport visitors and employees around the Navy Yard campus. The AV shuttle in Phase 1 will augment existing transportation services between key locations within the Navy Yard, and then in Phase 2 will connect the Navy Yard to SEPTA's NRG Station on the Broad Street subway line and adjacent to the Sports Complex and FDR Park.
PIDC leads the development and site operations for the Navy Yard, including its Navy Yard Transit program, which currently operates two routes to NRG Station and Center City Philadelphia. As part of PIDC's mission – to spur investment, support business growth, and foster developments that create jobs, revitalize neighborhoods, and drive growth in every corner of Philadelphia – this AV project will support a growing community of 15,000 employees, 8 million square feet of mix-use facilities that includes office, industrial, R&D, life sciences, and institutional space, with plans to add additional office, laboratories and clean spaces, retail, restaurants and hotels, and residential buildings, parks, greenways and amenities over the next 20 years.
After a public request for proposals (RFP) process, PIDC reviewed a wide-range of mobility options focused on proven reliability and safety. Perrone Robotics' successful history of AV deployments across municipal, university, and community projects, made it a clear choice for the pilot project. Perrone's portfolio of turn-key AV transit and transportation shuttles include small, medium, and large vehicles for use in geofenced and localized operations.
For the first phase of the project, Perrone will deploy the TONY-MEV (a medium electric transit vehicle), built on the proven Ford 350HD chassis, fully ADA compliant, and equipped with a state-of-the-art battery-electric powertrain manufactured and installed by Lightning eMotors. The vehicle will be integrated with Perrone's TONY (To Navigate You) technology that converts the shuttle to fully automated capabilities for operations in the Navy Yard. The shuttle can seat nine passengers plus a wheelchair, aside from the operator. The wheelchair ramp feature will be accessible from a standard roadside curb.
The AV shuttle is expected to launch in summer 2022.
Motional & Via Robotaxis in Downtown Vegas
Motional, a global driverless technology leader, and Via, the global leader in TransitTech,  announce the launch of a new robotaxi service in Las Vegas, which will provide free self-driving rides to passengers in downtown Las Vegas. The partnership signifies the first step in Motional and Via's long-term vision to introduce networks of on-demand and shared robotaxis at scale in cities — with the ultimate goal of using autonomous vehicles (AVs) to expand the public's access to safe, affordable, and sustainable transportation options.
The service combines Via's intelligent booking, routing, and software application technology with Motional's self-driving robotaxis, fleet management, and in-vehicle passenger experience. Motional's robotaxis are now available on the Via app for passengers in downtown Las Vegas, and will connect riders with business hubs, residential buildings, green spaces, government buildings, public transit stations, and more.
Motional and Via announced a partnership in 2020 created to connect riders with robotaxis at scale, and position AVs to reach their full potential as part of large-scale transit networks. Together, Motional and Via see autonomous vehicles as part of a connected transportation ecosystem, and believe this type of integration is critical to sustainable, inclusive mobility.
"At Via, we believe on-demand autonomous vehicles can play a huge role in expanding access to efficient, sustainable, and cost-effective transportation in our cities," said Cariann Chan, SVP of Business at Via. "We are proud that our partnership with Motional will achieve this goal through connecting Las Vegas riders with essential destinations and transit hubs."
"Motional is a leader in operating commercial robotaxi services and we're excited to continue that legacy with Via," said Abe Ghabra, Chief Operating Officer at Motional. "Our partnership offers a new channel for members of the public to experience safe and convenient self-driving rides, with a focus on effectively integrating Motional's robotaxis with existing transit networks. We look forward to learning from this service and growing our collaboration with Via."
The service operates 9 a.m. to 5 p.m. PT Monday to Friday, and will provide pick-ups and drop-offs in downtown Las Vegas (including RTC Bonneville Transit Center, Las Vegas City Hall, Container Park, Las Vegas Arts District, and Clark County Government Center). Riders can download the Via app for more information and to book a ride. For more information on requesting a ride, visit here.
Spartan & Uhnder Partner for ADAS & AV
 Spartan, a leading sensor software company, and Uhnder, Inc., the leader in 4D digital imaging radar technologies for automotive and logistics mobility applications, are partnering to transform safety systems for ADAS (advanced driver assistance systems) and the AV (autonomous vehicle) industry. The partnership combines Uhnder's digital radar technology based on digital code modulation (DCM) and Spartan's exclusive sensor software to create next-generation perception solutions with new safety capabilities such as high contrast resolution (HCR) that helps differentiate closely spaced objects, critical for the safe commercialization of automated mobility.
The combined Uhnder/Spartan solution can detect dangerous objects in the road, such as an abandoned tire or construction debris, more than 200 meters away and trigger the AEB (automatic emergency breaking) in less than the blink of an eye. This advanced visibility and fast response is necessary for heavy trucks moving at highway speeds that need, at a minimum, the length of a football field to come to a full stop.
 Vayyar Opens New Office in Tokyo

Vayyar Imaging, the global leader in 4D imaging radar, is set to open a new office in Tokyo, Japan, as the company intensifies its advanced engagements with leading enterprises. Vayyar Imaging Japan LLC will spearhead the company's continued expansion in the APAC region, primarily in the senior care and automotive industries.
The newly assembled team is comprised of experts from across the senior care, automotive and semiconductor sectors. The office will specialize in business development, system application and marketing.
StradVision ISO 26262 Cert
StradVision, an AI-based vision processing technology company for Autonomous Vehicles and ADAS,  announced that it has obtained the ISO 26262 certification for automotive functional safety from TÜV Rheinland, a globally renowned third-party testing, inspection and certification company.