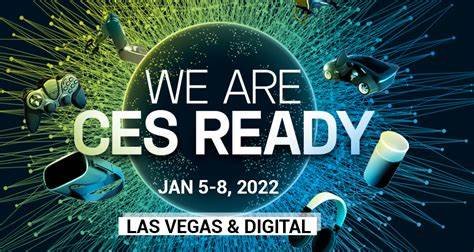 CES is coming in-person and virtually. Due to Covid conerns many of the top players have bowed out. However there have been some last minute pitch-hitters and some big reveals still expected. CTA announced that the event will end one-day early. Most visitors are usually done by the last day.
"CES will and must go on," Gary Shapiro, President of CTA wrote on LinkedIn. "It will have many more small companies than large ones. It may have big gaps on the show floor. Certainly, it will be different from previous years. It may be messy. But innovation is messy. It is risky and uncomfortable."
In summary big mobility automotive announcements are coming from
Qualcomm expected new platforms and partners.
BlackBerry new software innovations.
HARMAN expected smart city integration.
GM's Mary Barra is expected to show new electric truck in avitrual reveal.
VinFast will introduce its full EV line of vehicles.
BridghtDrop may introduce vehicle or logistic features.
Bosch mutiple technologies.
NVIDIA last minute virtual news conference.
BMW will maintain a presence on the show floor–expected color changing paint reports the Verge-while other sources say BMW will be virtual only.
Fisker will exhibit.
For autonomous, LiDAR, light and sensor CES news see this article
Those who have bow
Mercedes-Benz instead will host a digital reveal of the Vision EQXX.
Waymo announced it will not be exhibiting.
Continental- "With the rapid spread of the Omicron variant and the significant rise in Covid-19 cases, Continental has decided to cancel its in-person participation at #CES2022 in Las Vegas. The well-being of our employees remains our top priority. We will continue our participation virtually.
Here's a list of what we know have been announced so far:
(Please note many people involved are making last minute decisions—this is the final say on any event until it happens)
REE
REE Automotive Ltd. announced that it is exhibiting at CES on Jan. 5-8th in Las Vegas both in-person and virtually with an expanded and interactive digital experience. REE will display its functional ultra-modular EVs, electric platform prototypes and demos of its revolutionary REEcorner™ technology with full x-by-wire.
The REE display at the CES show includes:
REE-Hino Motors EV Platform & Business Alliance
The companies' joint exhibit at CES reinforces the strength of Hino's and REE's enduring partnership and shared effort to provide electric commercial mobility solutions geared to improve quality of life on a global scale. REE and Hino will showcase a full-size FlatFormer concept model, a fully-flat and modular EV platform that is geared to serve multiple target markets, from delivery companies to Mobility-as-a-Service. Companies are on track for hardware prototypes by FY2022.
REEcorner™ Demo 
The REEcorner™ demo highlights the performance of four functional REEcorners™ under real-world conditions, allowing visitors to experience the wide range of mission-specific vehicles that can be enabled by the REEcorners™ and EV platforms.
REEcorners™ boast x-by-wire technology allowing for independent wheel drive, steering and brake control and full EV and AV design flexibility. Through REE's partnership with American Axle & Manufacturing (AAM;NYSE: AXL), REE will show how REEcorners™ incorporate AAM's 3-in-1 propulsion system (Electric Drive Unit, Inverter and Gear Reducer) to deliver unparalleled power and control.
Leopard - Autonomous Delivery Concept Vehicle 
REE will display its fully autonomous delivery vehicle concept, Leopard, for the first time ever, based on REE's brand new, ultra-modular vehicle platform. The vehicle features LiDAR sensors from Innoviz Technologies (Nasdaq: INVZ), a leading provider of high-performance, solid-state LiDAR sensors and perception software.
Bird Sings Mobility
Bird Global, Inc will show eco-friendly vehicles – the new Bird e-Bike, the Bird Flex e-scooter and the children's kick scooter, Birdie Glow – will be showcased. In addition to offering access to Bird's e-Mobility Suite, the company's 3,500 square foot interactive booth will feature illustrations of how its micro-electric vehicles are positively impacting the economies and carbon emissions of more than 350 cities globally. The world's most eco-friendly scooter, the Bird Three, and Bird's Smart Bikeshare vehicles will also be on display.
Mitsubishi Concept Car
-Mitsubishi Electric Corporation developed a new concept car, the EMIRAI xS Drive, equipped with near-infrared cameras and radio-wave sensors to monitor the driver and passengers and an Advanced Driver Assistance System (ADAS) to provide adaptive control of the headlights, both of which help to avoid traffic accidents.
– The system uses an onboard near-infrared camera to detect driver drowsiness or sudden sickness based on facial expressions (closed eyes, open mouth, etc.) and other body information (e.g. pulse and respiration rates). Face-tracking and image-processing technology detect slight variations in skin tone due to changes in heartbeat, even in the presence of vehicle vibrations and/or changes in ambient light. If abnormal physical conditions are detected, the system is capable of suggesting that the driver stop to rest or can even activate an automated emergency-parking function to prevent possible accidents.
Ryder Logistics
As one of the most influential tech events in the world, Ryder will return to CES® 2022 with an exhibition focused on the future of logistics equipped with cutting-edge, experiential technology. With a focus on the future of logistics and Ryder's commitment to technology and innovation, the booth will feature an immersive e-commerce warehouse showing the journey of an order from the initial click to buy to arriving at the customer's door. Ryder's e-commerce and omnichannel fulfillment solution can deliver to 100% of the U.S. within two days or less.
Stellantis in Person and Virtual
Chrysler brand is preparing to pull back the curtain at CES 2022 in Las Vegas, with the unveiling of the Chrysler Airflow Concept and a peek at the brand's forward-looking electrification strategy.
Chrysler will introduce the Chrysler Airflow Concept and outline its future electrification strategy.
First public display of the Chrysler Airflow Concept, which was previewed in Stellantis EV Day and Software Day presentations earlier this year
Chrysler will share a roadmap for building on the iconic brand's 96-years-plus reputation for innovative engineering, groundbreaking style and affordable luxury.
Viewers do not need to be in Las Vegas to connect with the Stellantis experience. The Stellantis CES 2022 virtual experience goes live January 5, 2022, at 10 a.m. Pacific/1 p.m. Eastern/7 p.m. Central Europe at: stellantisces2022.com.
VinFast Full Lineup
At CES 2022, VinFast will continue to advance its message advocating for a clean future of mobility with the concept of 'destination: future'. The message represents an ongoing journey that began at the 2021 LA Auto Show in November.
The highlight of this stage of the journey is unveiling the company's full  EV lineup, comprised of five models, including three unreleased vehicles entering the A, B and C segments at CES. The remaining two models, the VF e35 and VF e36, entered the D and E segments, respectively, and were released at the LA Auto Show in November 2021.
With the elegance of the world-famous Pininfarina and Torino Design crafted into all of VinFast's EV models at CES 2022, the lineup is sure to impress and captivate the public. Pininfarina and Torino Design used their modern design languages to optimize aerodynamics and create comfortable driving experiences while upholding aesthetics that reflect each segment's unique features.
VinFast's smart EVs will be equipped with advanced driver-assistance systems, featuring Lane Assist, Collision Warning, Driver Monitoring, Fully Automated Parking, Summon Vehicle and more. Additionally, the cars integrate Smart Services, including in-car control features such as Voice Assistant, Virtual Assistant and E-Commerce Services, among others, for the ultimate exciting driving experience on every journey.
With CES 2022, Vinfast will showcase several smart features developed by VinFast engineers and leading brands in the vehicle-technology industry. VinFast will also announce strategic partnerships with industry-leading companies and suppliers possessing outstanding innovative technologies. These collaborations embrace VinFast's "Technologies for Life" approach of offering customers exciting experiences and optimal utilities to enhance their daily lives.
In addition, Vingroup will introduce advanced technologies utilizing artificial intelligence (AI), big data and machine learning platforms developed by the group's member companies such as VinAI, VinBigData, VinBrain and Vantix.
Vehicle of the Future
Asahi Kasei, a diversified Japanese multinational company, is gathering its industry experts and thought leaders from around the world for CES 2022 in January, when their prototype vehicle interior of the future, AKXY POD, will make its debut for the first time outside of Japan. Packed with proprietary innovations, this prototype will allow visitors to experience the comfort, clean technology, and safety in the vehicles of tomorrow as well as illustrate how automobiles will fully evolve into our third living space. In addition, we will be providing a glimpse into innovations that will compose all aspects of our future living spaces both on and off the road.
Asahi Kasei, Asahi Kasei Microdevices, and Asahi Kasei Homes invite you to booth #52833 for a CES experience to remember. The innovations on display showcase Asahi Kasei's ability to keep society clean and safe, so we will naturally be taking the utmost precaution to deliver an interactive experience with cleanliness and safety as top priorities for visitors to our booth.
Asahi Kasei's concept of growing continuously together with our customers is described along with the evolution of the AKXY™ concept car series that symbolizes our passion for the automotive sector. AKXY POD is the amalgamation of countless Asahi Kasei textiles, resins, sensors, and other proprietary technologies into a pod where visitors can experience the future automotive interior space with all senses.
– Comfortable, Safe, and Clean
Automotive interiors of tomorrow will be molded by a wide range of technologies our booth visitors can experience that redefine comfort. AKXY POD is composed of proprietary textiles and engineering plastics that can significantly dampen sounds while reducing the vehicle's overall weight to create a cabin atmosphere with optimized comfort. In addition, automotive interiors will need to be safe and clean, which is made possible from the products of our Healthy Car Portfolio. Our vehicles will have Ultraviolet-C (UVC) LEDs from Crystal IS in HVAC systems to clean the air we breathe and other safety innovations like our touch-free alcohol sensor from Senseair can be seamlessly implemented into the vehicle to detect alcohol on the driver's breath in a matter of seconds, exceeding automotive OEM requirements. These safety exhibits are too small to see, so they will be showcased separately from the AKXY POD.
– Other automotive interior technologies presented separately
Asahi Kasei Microdevices will be featuring a number of other technologies that will redefine automobiles of the future, like their hands-free digital sound processor, AK7707, and active noise cancelling solutions featuring Silentium technology.
2. Real-time health monitoring automotive cockpit
– This "Biological information measurement system" allows our CES 2022 booth attendees to monitor their heartbeat and breathing live without physical contact. By installing a thin electrode into the car seat, the system detects important physical information related to the driver, such as drowsiness or if a child has been left in an unattended car, without any functional or aesthetic obstructions.
3. Japanese capsule dispenser cultural experience
– Air quality monitoring
As a measure for virus prevention or monitoring the air quality within high-risers or other buildings of high altitude for health or optimal work performance, the importance of indoor air circulation is becoming widely recognized. While CO2 levels are a valid indicator for when air should be circulated, it must have a portable battery drive and be small enough to be easily installed. Senseair's CO2 sensor solution makes this possible.
– Millimeter-wave radar health monitoring
Air conditioners need to be smarter so that they can adjust the airflow based on the number of people in a room, their location, and their physical condition. When using a millimeter-wave through clear plastic, AC units can become smarter without impacting the external appearance of its design. AKM's millimeter-wave radar ICs with high-distance resolution and directional accuracy can improve the ability to identify objects and detect the breathing rates of people in the room.
– Ultra-low energy consumption sound monitoring
Monitoring sound with a low consumption of energy is challenging because it requires a continuous stream of data. However, AKM has developed a product, AK5706, that has made sound monitoring with an ultra-low energy consumption a reality. This system responds to arbitrary audio to activate the system only when it senses a sound so that the entire system can consume less power through continuous monitoring. As a result, this technology will accelerate monitoring through sound to countless new applications.
– UVC LED, "Klaran™"
The use of UVC LEDs for protecting surfaces from viruses, cleaning air conditioning units, introducing UV anti-virus functionality to current systems, and more, has never been more widespread. Asahi Kasei provides the best UVC LED modules for surface and air disinfection that are the perfect solution for any places that need to remain virus-free.
– Olfactory "smell" sensor
Smell data is a challenge to quantify because it cannot be seen with our eyes, heard with our ears, or touched, so existing sensors like cameras, microphones, or touch sensors cannot capture it. Up until now, we have had to rely on the subjective judgements from humans or other animals when evaluating "smell." Asahi Kasei's olfactory sensor can sense "smell" information, digitize it, and then utilize it in a variety of ways like monitoring environments, production processes, or health care. Just like a mammal, Asahi Kasei's smell sensor is made up of numerous different responsive membranes that make high quality assessments based on an object or a location's "smell."
The technologies on display at CES 2022 are among a handful of innovations that represent Asahi Kasei's commitment to "Creating for Tomorrow." We are promoting multifaceted businesses and the diversity of our workforce through the key concepts of connecting within and outside of the company to promote our values: "Care for People, Care for Earth." We are also dedicated to the creation of new businesses, a new level of global progression, and the development of sustainable solutions around the world. Through customer satisfaction and the establishment of a new sense of value, we contribute to the .
Bosch Tech for All
Technology for all walks of life: at CES in Las Vegas, Bosch will be presenting connected, smart, and sustainable products and services for a better life – at home and on the road. From January 4 through 8, 2022, you will find Bosch at CES in the Central Hall, Booth #16103.
CES Innovation Awards: Honoree for smart connected biking solution
For its smart connected biking solution, Bosch eBike Systems has been named a CES® 2022 Innovation Award honoree in the "Vehicle Intelligence & Transportation" category. The CES® Innovation Awards are given by the Consumer Technology Association (CTA).
Smart connected biking solution – e-bike riding enjoyment 2.0: The new systems generation from Bosch eBike Systems merges the physical experience of riding an e-bike with the digital experience provided by connectivity and an app. This smart system comprises the new eBike Flow app, an LED user interface, color display, rechargeable battery, and drive unit. Over-the-air updates mean it can be continuously enhanced. The eBike Flow app opens up a range of new digital features for e-bikes, such as automatic activity tracking and personalized riding modes. Whether on the daily commute or a leisurely ride, the result is more enjoyment over longer distances.
A Bosch must-see
Bosch show car: The future of mobility is automated, connected, electrified, and personalized. In the future, more and more vehicles will be electrically powered. They will increasingly be connected with other road users and their surroundings, and provide personalized, cloud-based services for their occupants such as wrong-way driver alerts or road condition updates. The show car will demonstrate Bosch systems expertise and extensive know-how in software and hardware. For example, Bosch is developing central computers for the electronics architecture of the future. These vehicle computers will be used for assisted and automated driving, controlling vehicle motion, as well as for cockpit functions and body electronics. Over-the-air updates will keep cars' functions constantly up to date.
Virtual visor – the transparent digital sun visor: Conventional sun visors shield car drivers from dazzling light. But folding them down often also blocks significant areas of a driver's field of vision. Bosch has solved this problem with a new, transparent LCD solution that replaces opaque visors. The virtual visor is connected to the interior monitoring camera, which detects the position of the driver's eyes. Using AI-based intelligent algorithms, the virtual visor analyzes this information and darkens only the portion of the windshield through which the sun or other light sources would dazzle the driver. The rest remains transparent, leaving the driver's view of the road unobstructed.
SoundSee – intelligent ears for the ISS: Although barely bigger than a lunch box, Bosch's SoundSee is brimming with start-of-the-art artificial intelligence (AI). SoundSee can be found on the ISS (international space station). Installed on board Astrobee, NASA's autonomous free-flying robot, SoundSee's integrated microphones pick up ambient noise in space. Using AI, the Bosch technology then analyzes the audio data in order to detect potential anomalies and to flag areas requiring maintenance work. SoundSee was developed together with Astrobotic as part of a NASA research partnership.
Bosch IoT solutions for the connected city and for more data security
From a single source – application store for video analytic apps: The world's first open application store for video analytics apps allows surveillance cameras to be flexibly equipped with new AI-assisted functions. In just a few minutes, applications for detecting things such as face masks, smoke, fire, and flooding or for evaluating flows of traffic and visitors can be installed on compatible cameras. Developed by the Bosch subsidiary Azena, more than 100 apps are already available for more than 40 use cases – with new ones joining them every month.
Smart video cameras for greater road safety: Thanks to a new deep-learning video analytic software, the new Inteox cameras with object classification can be used in areas such as traffic monitoring. Even in heavy traffic, they can recognize precise details of vehicles faster. AI helps to detect unforeseen, undesired, or future situations more quickly, more intuitively, and more reliably.
Using artificial intelligence to ward off hackers: The Bosch AI shield is a security product featuring artificial intelligence. It protects against external attacks by AI-assisted systems. One way it provides this protection is through a vulnerability analysis. The solution comprises an SaaS (software as a service) tool and user interface, and has been designed so that developers can use and scale it for a variety of applications. The AI model in the appliances or the cloud protects IP, brands, and investments, and in this way creates trust in digitalization.
Magna's New Tech
Magna's all-electric connected powertrain, the EtelligentReach, is the latest innovation set to debut on a new entrant vehicle in 2022. The complete system is comprised of two electric motors, inverters and gearboxes, and leverages advanced software to maximize vehicle range and driving dynamics.
eDrive technology advancements and the holistic vehicle development approach of the EtelligentReach achieve a range increase of up to 145 km/90 miles or 30% compared to certain production BEV vehicles in this segment which is a key differentiator in the growing electrification space.
Magna's approach optimizes the interaction of individual eDrive components and the entire vehicle with a software package that manages multiple vehicle functions. On the new vehicle, for example, EtelligentReach utilizes a functional, modular control unit that integrates various powertrain and chassis functions. This includes a vehicle dynamics controller with a disconnect system which increases efficiency while reducing CO2 emissions, and a longitudinal torque vectoring function that can improve the safety margin by up to 10% by controlling each axle individually in all road conditions, as well as significantly reduce steering effort during dynamic cornering. Customers can select from several distinctive driving modes – further enhancing the driving experience. Additional efficiency gains are achieved using silicon carbide within Magna´s inverter.
Magna's leadership position and expertise in the powertrain space is foundational to the company's ability to support the accelerated shift toward electrification. The EtelligentReach is just one of Magna's recent electrification solutions in its portfolio. Other systems include the EtelligentEco, an intelligent, connected PHEV system that reduces greenhouse gas emissions by up to 38% and offers a unique cloud connectivity feature, and EtelligentForce which gives automakers the ability to electrify their trucks without sacrificing utility and functionality. The company will be showcasing these innovations at its booth in the West Hall at CES 2022.
Valeo
Valeo will present five major innovations transforming and shaping a cleaner, safer, more autonomous, more connected mobility at this coming CES tech event held in Las Vegas from January 5 to 8, 2022. Never has the industry experienced a combination of such seismic upheavals at the same time – but Valeo is ready for them.
As the world leader in vehicle electrification, Valeo has developed technologies from small urban vehicles to high-performance premium cars, such as the Mercedes-Benz EQS, which will be on display at Valeo's booth. The flagship vehicle from the premium German carmaker's electrified range is entirely powered by a Valeo-Siemens eAutomotive system. The electric powertrain is composed of two motors (the rear eAxle provides 300 kW of power, the front axle 170 kW), the inverter (the brain of the system) and the reducer (the equivalent of the gearbox).
At CES 2022, Valeo will present an all-electric 48V motorcycle. Valeo is a pioneer and world leader in 48V systems, which offer a cost-effective way of electrifying vehicles and are particularly well suited to new forms of mobility, such as small urban vehicles.
Another important change in mobility, lies in driving assistance, or ADAS, a fast-growing market in which Valeo is the global leader. At CES 2022, Valeo's third-generation LiDAR scanner will be making its public debut, before being made available on the market in 2024. Thanks to its laser-based system, this LiDAR scanner can detect objects invisible to the human eye, cameras and radars, located at distances of more than 200 meters. What's more, its perception and analytical capabilities enable the driver to delegate driving to the vehicle in highway situations.
In addition to this long-range sensor, Valeo is adding a newly developed LiDAR for near-vehicle vision, the Valeo NFL (Near Field LiDAR), which will make its world premiere at CES 2022. When used on driverless, autonomous vehicles, this innovation creates a safety "bubble" around them. As soon as the vehicle starts, it can display a 360° vision of its surroundings. On a highly automated car, it provides peripheral vision, eliminating blind spots.
Next, Valeo VoyageXR Panorama offers broader, even more impressive vision. This technology provides a drone's perspective – without the drone. In practice, it displays on a screen a 3D, 360° view of the car driving down the road, as if it were filmed by a drone. This innovation offers enhanced safety in remote-controlled autonomous vehicles and creates new travel experiences blurring the boundaries between real and virtual.
Now Valeo has extended its role in assistance and protection to inside the vehicle by creating the intelligent interior. Valeo Safe Insight combines several technologies to (i) identify the driver and alert him or her in the event of distraction or drowsiness, (ii) recognize when passengers are on board and remind them to buckle their seatbelt, and (iii) detect when there is someone in a stationary car and raise the alarm in case a child has been left behind.
For Valeo, a world leader in vehicle air treatment systems, safety is also synonymous with health. This is where Valeo's high-efficiency vehicle cabin air filters come in, blocking 96% of allergens and 99.4% of viruses. In buses and coaches, Valeo UV Purifier eliminates over 95% of viruses throughout the journey, including Covid-19. Drawing on this expertise, Valeo has developed a terminal designed to detect health risks. The device can detect Covid–19 in under two minutes without any patient contact, with the same level of accuracy as a PCR test.
The Group devotes most of its innovative capacity to these fields, which explains its technological and industrial leadership in each of them. Valeo also takes a holistic approach, successfully bringing together hardware, electronics and software to make vehicles smarter.
Discover Valeo's innovations in two locations: Central Plaza – Booth CP17 and Piero's, 355 Convention Center Drive.
Clarios
Clarios, producer of one in three of the world's car batteries, will showcase new smart energy storage technology at CES 2022, the world renown consumer electronics show.
The automotive industry is experiencing rapid development in electrification and autonomy –moving from a focus on simple safety and convenience features to advanced driver assistance systems (ADAS) to fully autonomous vehicles, further raising the need for more advanced low-voltage battery solutions.
Clarios Smart AGM (absorbent glass mat) battery technology will monitor its performance in real-time, deliver continuous low-voltage power to optimize vehicle performance, anticipate the need for battery maintenance and provide safety critical operations.
The Company will debut Smart AGM technology with a product demonstration in their booth throughout the CES show dates.
At CES, Clarios will showcase its advanced xEV portfolio including its new Smart AGM technology. Working in tandem with the high-voltage battery, xEV batteries help ensure optimal performance, delivering constant power and crucial safety functionality. xEV is currently in production and Smart AGM technology will be in production within two to three years.
Clarios offers a full-portfolio of low-voltage battery technologies including advanced AGM to lithium-ion. Visit Clarios at CES Jan. 5-8, 2022, in the Las Vegas Convention Center West Hall Booth 5075.