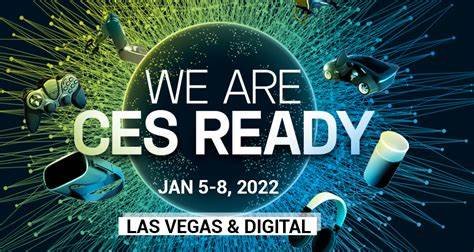 Many autonomous, robotics, sensor, light and LiDAR companies will be revealing new technology at CES. Here is a round-up of what we expect to be shown including Perrone Robotics, Hyundai, Aeva, Indy Autonomous Challenge, LeddarTech, Luminar and KSLD.
Last Minute Outers:
Velodyne Lidar, Inc. (Nasdaq: VLDR, VLDRW) will not participate in person at CES 2022 due to the surge in COVID-19 infection rates. The health and safety of employees, partners and the public are the topmost priorities for Velodyne and were the primary factors in the company's decision.
Velodyne will still have a digital presence in CES and will host a virtual press conference on January 5 at 11:45 a.m. PST, which can be viewed live via webcast. The webcast link will be available on Velodyne's 'Events & Presentations' webpage at that time. During the 45-minute press conference, CEO Dr. Ted Tewksbury will discuss how the company's lidar sensors and software are shaping autonomous solutions in a wide range of markets. Additionally, he will share his vision for the future of lidar and what customers can expect from Velodyne in 2022 and beyond.
MicroVision, Inc. (NASDAQ:MVIS), a leader in MEMS based solid state automotive lidar and micro-display technology for augmented reality, has announced that the Company will shift to a fully virtual presence for the 2022 Consumer Electronics Show (CES®). MicroVision's virtual presence next week will include virtual private scheduled meetings with potential customers, partners, and the investment community, a press conference webcast on January 5, 2022 at 11:00am PT, and an investment community webcast on January 5, 2022 at 2:00pm PT.
"Due to the quickly evolving COVID-19 infection rates and uncertainty around the Omicron variant, MicroVision will have a virtual presence in CES® 2022 rather than participating in person," said Sumit Sharma, MicroVision's Chief Executive Officer. "Following the initial public demonstration of our automotive sensor technology in September at the IAA Mobility Show in Munich, we look forward to virtually connecting and interacting with potential customers, partners, investment community, and media to demonstrate our technology and discuss our strategy. We look forward to participating in-person at CES® 2023."
AEye, Inc.  the global leader in adaptive, high-performance LiDAR solutions, today announced that it will be providing a live webcast on Wednesday, January 5 and Thursday, January 6. The "Live with AEye: Virtual CES 2022" webcast will be available on YouTube, LinkedIn, Twitter, and Facebook. Hosted by AutoVision News Co-founder and Managing Editor Carl Anthony, the livestream will feature exclusive interviews, insights, and demos.
–Cepton Technologies, Inc., a Silicon Valley-based lidar innovator, announced today that it has decided to cancel its in-person presence at the upcoming CES 2022 fdue to concerns over surging cases of Covid / Omicron variant in the U.S.
For the safety of its employees, customers and partners, Cepton will move all in-person communications online to share details about its lidar portfolio and discuss its latest developments in intelligent lidar perception, including dynamic and static applications.
Particularly, the Cepton team will be available for online meetings to present the Nova and Vista®-X90 lidars, Cepton's latest automotive-grade lidar sensors tailored to the needs of global automotive OEMs for next-generation advanced driver assistance systems (ADAS) and autonomous driving capabilities.
Aeva 4th Gen LiDAR
Aeva(will showcase its next generation 4D LiDAR technology for the automotive industry.Aeva is shaping the future of sensing and perception for autonomous vehicles, industrial automation and more with the world's first 4D LiDAR module that incorporates all key LiDAR components onto a compact silicon photonics chip module.
Hyundai Motor Company will take the stage at CES 2022, to present its future vision for robotics and the metaverse under the main theme of 'Expanding Human Reach'. The company's CES press event to be held from 3:00-3:45 p.m. PST on Jan. 4, 2022, at the Mandalay Bay Convention Center, 2F Oceanside D. The event will also be livestreamed via the company's YouTube channel (Link).
At CES 2022, Hyundai Motor will communicate how the company's robotics business will drive the paradigm shift towards future mobility, going beyond the traditional means of transportation and fulfilling mankind's aspiration for unlimited freedom of movement.
Under the main theme of 'Expanding Human Reach', Hyundai Motor will share its vision of how robotics will complete the metaverse by connecting the virtual world with reality as a medium, and eventually overcome the physical limitations of movement regarding time and space.
Hyundai Motor will also showcase its new PnD (Plug & Drive) robotic module platform under the new concept of Mobility of Things (MoT), which aims for the provision of mobility in everything — from traditionally inanimate objects to even community spaces.
The company will also exhibit its robot product lineup, including the recently revealed Mobile Eccentric Droid (MobED) as well as Boston Dynamics' Spot® and AtlasTM. Robotics demonstrations and dance performance programs will also be presented at Hyundai Motor's exhibition booth.
Perrone Robotics ("Perrone"), the leading provider of fully autonomous vehicle systems and turn-key vehicle solutions for the mobility of people and things, announced its participation at CES® 2022, the world's most influential technology event, which runs Jan. 5-8, 2022 in Las Vegas.
Throughout the show, Perrone will conduct a series of AV-mobility and e-mobility experiences at their "Innovation Alley" demonstration track at booth #WP-8 in the West Hall. CES attendees and media will have the opportunity to ride, experience, and connect with experts from Perrone Robotics, Local Motors, and other key partners as they bring together the most advanced AV mobility options for reliable transit and transportation programs.
Perrone founder and CEO, Paul Perrone, will be on hand to discuss new developments and deployments with the company and its customers. Mr. Perrone holds the world's first pioneer's patent for "MAX," a general purpose robotics operating system for AV, which was a semi-finalist in both the DARPA Grand Challenge and DARPA Urban Challenge and chaired the first iteration of SAE's level of autonomy.
"Innovation Alley" Demonstration Track + Ride Experience – West Hall – #WP – 8
Ride, experience and see first-hand a range of fully autonomous, all-electric small, medium and large AV turn-key vehicle examples that include shuttle, cargo and delivery options throughout the show. Perrone will feature rides on the AV Star, the nation's first fully-autonomous, zero-emissions, all-electric, ADA-compliant, FMVSS certified and Buy America shuttle. The AV Star was developed with GreenPower Motor Company (Nasdaq: GP) to accelerate autonomous shuttle offerings for the transit and transportation sector. The University of Wisconsin-Madison, Badger, a low speed electric vehicle, will also exhibit at the booth. Also available in the Innovation Alley will be representatives from Tropos Motors to discuss the ABLE ST™ platform, a versatile eCUV (electric Commercial Utility Vehicle).
Schedule a ride onsite and experience the Perrone autonomy difference during demonstration hours:
Wednesday, Jan. 5 – Friday, Jan. 7 from 10 a.m. – 4:30 p.m. PST
Saturday, Jan. 8. from 10 a.m. – 1:00 p.m. PST
Technology Innovation Launch
Perrone's strategic partner Local Motors, a leader in the design and manufacturing autonomous vehicles, will appear alongside The Qt Company (Qt Group (Nasdaq Helsinki: QTCOM), a global technology company powering 1 billion-plus devices and applications. Onboard Local Motors' flagship autonomous vehicle, Olli, the partners will demonstrate Qt's industry leading software development platform on which Olli's overall digital experience is built. The Qt Digital Advertising Solution, which maximizes campaign effectiveness and revenue generation by displaying highly customized and audience-specific ad content, is being launched at CES and demonstrated on Olli.
"The new year will be off to a great start for Perrone as we exhibit at CES alongside industry-leading automotive technology companies," said Paul Perrone, founder and CEO of Perrone Robotics. "There is no doubt we are seeing growing demand for reliable autonomous solutions. Our TONY technology platform meets that demand, with proven success in the market and in vehicles on the road today. CES attendees will get an up close and personal look at our industry-leading technology as they cruise around our 556-foot track in what may be their first ride in an autonomous vehicle."
emotion3D Occupant Monitoring
emotion3D, a leading provider for camera-based in-cabin analysis software, and BHTC, the world market leader for climate control units and HMI systems, teamed up to offer the world's first solution that combines outstanding HMI technology with advanced driver and occupant monitoring. The system covers all soon to be mandatory driver monitoring functionalities and offers innovative user experience features.
BHTC's display and climate control products can be equipped with cameras that observe either the driver only or the whole in-cabin space. emotion3D's CABIN EYE software stack is used to process the video stream provided by the cameras to derive valuable information about the driver and other occupants.
Based on this information, driver drowsiness and distraction as well as sudden sickness warnings (conform with GSR and EuroNCAP) can be issued. In addition, the solution enables a wide range of user experience features such as personalization and gestures. The tight coupling of BHTC's HMI products and emotion3D's in-cabin analysis modules enables a unique, intuitive human-vehicle interaction.
MORAI SIM Cloud
MORAI, the leading developer of full-stack autonomous driving simulation technology, announced today that it will unveil MORAI SIM Cloud, which uses the cloud to build a myriad of simulation environments without hardware restrictions and enable simultaneous testing, at CES 2022.
MORAI SIM Cloud is the Software as a Service (SaaS) model of the existing MORAI autonomous driving simulator, MORAI SIM, that will allow users to perform simulation tests in the cloud without the process of installing any software onto local computers. The cloud-based method will play a key role in increasing test efficiency as it enables users to run a large number of simulation tests requiring multiple computers to run, with a single computer simultaneously.
MORAI SIM Cloud will also offer a test automation feature, which automatically distributes test cases in a cloud environment to perform tests and generate finalized results.
Ouster is In
Ouster, Inc. (NYSE: OUST) ("Ouster" or the "Company"), a leading provider of high-resolution digital lidar sensors for the automotive, industrial, smart infrastructure, and robotics industries, announced  its participation at CES Las Vegas 2022.
Ouster will showcase its recently unveiled DF series solid-state lidar sensors for high-volume automotive production programs, including its breakthrough long-range sensor for highway autonomy and collision avoidance. The Company will also exhibit its OS series scanning lidar powered by its new L2X chip in simulated fog, rain, and vibration test conditions to demonstrate performance, reliability, and durability in inclement weather and challenging operational environments.
In addition, Ouster will feature select automotive, industrial, robotics, and smart infrastructure customer applications that improve safety and increase efficiency while driving cost savings for customers. The booth will also feature key perception software and integration partner solutions.
Indy Autonomous Challenge

-Energy Systems Network (ESN), principal organizer of the Indy Autonomous Challenge (IAC), anounced details of the upcoming IAC events at CES 2022 in Las Vegas, Nev., January 3-8, 2022. Making history as the first high-speed, head-to-head autonomous racecar competition, 19 universities from 8 countries will form 9 race teams seeking to compete in the Autonomous Challenge @ CES.
LeddarTech
LeddarTech®, a global leader in providing the most flexible, robust and accurate ADAS and AD sensing technology, is pleased to announce its participation at five CES Las Vegas locations, January 5-8 '22. The LeddarTech Showcase location will demonstrate four new leading solutions that enable OEMs, Tier 1-2 suppliers, system integrators and LiDAR manufacturers to solve critical ADAS and AD sensing and perception challenges across the entire value chain of the automotive, mobility and off-road vehicle markets. In addition, LeddarTech will also be present at four other Ecosystem Partner locations.
The theme of LeddarTech's CES destination booth (#7061) is "Solving Critical Sensing and Perception Challenges in ADAS and AD." The booth, located in the all-new LVCC West Hall, in the heart of the Transportation/Vehicle Technology section, will feature groundbreaking technologies and solutions.
A versatile LiDAR development platform and auto-grade reference design solution. The XLRator is powered by the LeddarEngine (SoC and signal processing software) and critical components from development collaborators, ams OSRAM, STMicroelectronics and TE First Sensor that enable LiDAR manufacturers and Tier 1-2s and system integrators to develop automotive-grade LiDAR sensors meeting the specific requirements of OEMs. The XLRator platform also integrates the LeddarSteer DBSD.
Luminar Parnterships & More
Luminar (NASDAQ: LAZR), the global leader in automotive lidar hardware and software technology and longtime IAC sponsor, will serve as a premier sponsor and prominent automotive technology partner of the Autonomous Challenge @ CES. The Dallara AV-21 is the most advanced race car ever built and features three Luminar Hydra LiDAR sensors to provide 360-degree long-range sensing, which enables safe autonomy at high speeds.
AVL, the world's largest independent company for the development, simulation, and testing of automotive mobility systems, will make news at CES with Northrop Grumman and other partners, showcasing technology innovations through virtual experiences and vehicle exhibit.
The concept of AVL's display (at booth #6071) is "Reimagining Motion", a new theme for the company that highlights its commitment to technology leadership in the mobility space. AVL provides solutions in the development and application of e-mobility, fuel cell, battery, ADAS/AD, Big Data, AI, and embedded systems for all types of vehicles, as evidenced by their display at CES.
To bring AVL's partnership with Northrop Grumman to life, the companies will unveil a virtual reality experience where booth visitors can test drive a prototype of the team's Lunar Terrain Vehicle (LTV) design, a new vehicle that provides crew and payload mobility on the lunar surface for NASA and others.
Luminar Technologies, Inc. (Nasdaq: LAZR), the global leader in automotive lidar hardware and software technology, and global automotive safety leader Volvo Cars, will host a joint press conference at CES 2022 in Las Vegas on Wednesday, January 5. The event will showcase the Concept Recharge with Luminar's Iris lidar seamlessly integrated into the roofline, which will be standard on the automaker's next generation full-electric SUV. Executives from both companies will discuss the significance of this culminating moment and share their vision for the future of automotive safety and autonomy.
Luminar/Volvo Press Conference
WHAT: Join Luminar (Nasdaq: LAZR), Volvo Cars and Zenseact for an in-person press conference at the 2022 Consumer Electronics Show where the companies will discuss their vision of the future of automotive safety and autonomy. Volvo's Concept Recharge will make its North American debut. Executives will provide a news overview and field questions.
WHEN: Wednesday, January 5, 2022 @ 10:15am – 10:45am PST
WHERE: Luminar Booth number #5543 in the Las Vegas Convention Center West Hall, Vehicle Technology Section
HOW: Space is limited, to secure your spot, please email: Press@luminartech.com.
For more information about Luminar at CES 2022, please visit: luminartech.com/CES.
Innovusion Will Be There
A number of the Innovusion team will be demoing the LiDARS in person at CES. A global leader in the development and production of image-grade LiDAR (Light Detection and Ranging) products and technology, Innovusion will be showcasing its production ready Falcon and unveiling its newest LiDAR Robin at CES 2022. Together, Falcon and Robin set a new active safety and performance standard for entire vehicle surrounding coverage for perception solutions.
Innovusion is building up a complete product portfolio and contributing to the safety of autonomous driving. V2X applications are taking advantage of LiDAR's high quality perception data to enable smart vehicles to obtain all traffic participants behavior in its environment. Innovusion is leading the LiDAR industry not only in performance but also in delivery schedule.
NIO selected Innovusion's Falcon LiDAR as the standard configuration for its flagship autonomous sedan, ET7. Scheduled for delivery in Q1 2022 with high order volume, Falcon will be the first long-range LiDAR to be used on a consumer vehicle.
Falcon is a robust image-grade LiDAR with a long detection range of 500 meters. Falcon can be customized to meet various requirements and integrated into any consumer vehicle. Falcon's data quality enables OEMs to achieve the highest level of ADAS functionality and autonomous driving capability currently available on the market.
Velodyne
Here is what Velodyne previously stated about their CES presence.
Velodyne will host an in-booth press conference, featuring CEO Dr. Ted Tewksbury, on January 5 at 11:45 a.m. PST. Velodyne will showcase how it is the only lidar company today, through its cutting-edge hardware and software solutions, that can provide a full circle of autonomy and safety across of a wide range of markets, including automotive, industrial, infrastructure and robotics.
At the Velodyne booth, exhibitors, customers and industry partners will have the opportunity to hear from Velodyne's executives and technical experts about how the company's sensors and software democratize lidar-based safety and autonomy. Among the products Velodyne will showcase are:
The Alpha Prime is the optimal long-range sensor for autonomous mobility. The Alpha Prime's world-class combination of range, image clarity and field of view detects roadway objects with reliability and precision. This state-of-the-art sensor generates a high-quality point cloud in a wide variety of light conditions, with advanced sensor-to-sensor interference mitigation, power efficiency and thermal performance.
Velodyne's solid-state Velarray H800 is a lidar sensor architected for automotive-grade performance. The sensor is built using Velodyne's breakthrough proprietary micro-lidar array (MLA) architecture. With combined long-range perception and a broad field of view, the Velarray H800 is designed for safe navigation and collision avoidance in advanced driver assistance systems (ADAS) and autonomous mobility applications to achieve advanced driver assistance.
Velarray M1600, built with Velodyne's MLA, provides excellent near-field perception for safe navigation, enabling touch-free movement and last-mile delivery robots to operate autonomously and safely without human intervention. This durable and compact sensor can be deployed in various environments and weather conditions and can be used in almost all weather throughout the year. Velodyne will feature a live Extended Reality (XR) demonstration of Velarray M1600 sensors.
Velodyne's Intelligent Infrastructure Solution (IIS), which creates a real-time 3D map of roads and intersections, provides precise traffic monitoring and analytics that is not possible with other types of sensors such as cameras or radar. IIS reliably collects data in any lighting or weather condition, supporting year-round operation, while also protecting people's privacy. The solution can predict, diagnose and address road safety challenges, helping municipalities and other customers make informed decisions to take corrective action.
The Vella Development Kit (VDK) simplifies building autonomous solutions. VDK provides access to Velodyne's breakthrough Vella perception software paired with its world-class lidar sensors. The software toolkit allows customers to plug in lidar with an off-the-shelf library of functions. VDK advances solution development and accelerates time to market for bringing lidar capabilities to autonomous vehicles, ADAS, mobile delivery devices, industrial robotics, drones and more
KYOCERA First Laser Light Engine
KYOCERA SLD Laser, Inc. (KSLD), a world leader in commercialization of laser light sources, has announced the introduction of the world's first LaserLightTM engines that deliver dynamic white and infrared (IR) night vision illumination along with sensing and LiFi communication functionality for automotive and consumer applications. The company will demonstrate its award winning products, new LaserLight engines, and recent innovations in optical power transfer and lighting disinfection at the Consumer Electronics Show January 5 – 8, 2022.
Following KSLD's highly successful white LaserLight product launch into automotive headlights in 2019, the company is now introducing LaserLight engines that feature dual white/IR emission to fuse multiple critical functionalities including dynamic white lighting and infrared night vision illumination that can be combined with sensing and LiFi communications. The high brightness collimated white light provides 1 km beam distance while independently delivering IR illumination for night vision cameras to enable maximum machine vision visibility and safety. White/IR dual emission sources are critical for all mobility applications including automotive, avionics, drones, railway, and marine. In the consumer and professional product space, the dual emission sources will find application in portable lighting products, night vision illuminators, and rangefinders for recreation and outdoor, search & rescue, and security applications. Until now, dual emission white/IR sources have not been possible because LEDs and legacy lamp-based light sources are unable to deliver high brightness white and IR emission from the same point source, and they are incapable of being modulated at the high speeds required for accurate sensing and fast data rates.
The illumination pattern of KSLD's LaserLight engines can be electronically adjusted on-demand for efficient and high precision dynamic beam shaping. In sensing and imaging, the fast temporal response of KSLD's LaserLight enables high-resolution ranging at distances over 250 meters for automotive ADAS systems as well as consumer rangefinding applications. Beyond single-point depth sensing, the LaserLight engines can be combined with imaging sensors to facilitate full 3D LiDAR systems. To support the future of wireless connectivity, the LaserLight engines deliver high-speed, secure, efficient, RF-free LiFi communication with data rates exceeding 1 gigabit per second for mobility applications including car-to-x exterior, vehicle interiors, airplane cabins, as well as future smart cities, healthcare, secure facilities, and smart factories. By providing both white and IR from the same source and combining dynamic lighting, accurate sensing, and high speed communication, KSLD's LaserLight engines enable customers to commercialize potent intelligent illumination systems. These LaserLight engines can be configured for customer specific applications and have exciting potential to be performance optimized using artificial intelligence and machine learning.
Beyond lighting, sensing, and communication, KSLD will demonstrate the world's first optical power transmission over fiber using its innovative, high efficiency GaN laser and photocell semiconductor chip technology at CES 2022. This innovation in the field of power transfer has the potential to replace heavy and sensitive metal wire harnesses in mobility applications with a lightweight, noise-free optical solution, increasing the efficiency and extending the range of electric vehicles and airplanes, while making them more secure and safe. This power-over-light solution can be configured to include optical data communications to deliver data and power to sensors in a distributed system such as a vehicle.
Using the same GaN laser technology, KSLD will be demonstrating the world's first LaserLight optical disinfection module, which delivers dual white and violet light emission to provide ambient white lighting while neutralizing bacterial growth for applications in ride sharing vehicles, airliners and healthcare facilities. The LaserLight optical disinfection modules are configurable to deliver light through optical fiber in remote lighting applications where optical disinfection is needed, such as in refrigerators, spas, pools, and fountains.
KSLD will exhibit its existing LaserLight white light products which were first adopted in car headlights on the road in 2019, delivering high brightness, high visibility, eye-safe illumination by generating precise beam patterns with minimum glare from miniature modules that save critical space in the car and provide unmatched styling and design freedom. For the automotive aftermarket, KSLD will display LaserLight sources deployed in off-road applications including in podium finisher vehicles since 2018 at the BFGoodrich SCORE Baja 1000, the world's most prestigious off-road motorsport race. KSLD's fiber light sources will be on display delivering white emissive fiber illumination with up to 10,000 cd/m2 for ultra-bright lighting for vehicle exterior grills, logos, and interiors. These sources deliver 10 times the brightness of LED solutions, producing brilliant and efficient illumination from thin, low cost plug-and-play fiber optics and a modular light source.
Marelli
Marelli, one of the world's leading global independent suppliers to the automotive sector, will showcase its latest innovations at CES 2022 in Las Vegas, NV, January 5-8, 2022, at the Wynn Hotel. The invitation-only suite experience will feature technologies made possible by leveraging the company's in-house expertise and strong partner ecosystem. Those visiting Marelli's hospitality suite at CES 2022 will see the company's latest advancements in lighting, sensing, electronics, interior and electrification solutions including:
Sensors to Support ADAS and Autonomous Driving
Marelli partnered with solid-state LiDAR developer Xenomatix to provide reliable, flexible sensors that are among the smallest in the world, making them highly reusable and easy to integrate. Marelli's collaboration with WHST is focused on developing 77 and 79GHz 4D radar to detect objects up to 150-250 meters away.
Integrated Sensors that Achieve Styling Requirements
Since 2017, Marelli has consistently demonstrated a unique approach to sensor integration leveraging vehicle headlamps and tail lamps. At CES, Marelli will display a headlamp with integrated radar, and an illuminated front panel developed for a leading German OEM, representing a strong starting point for illuminated signatures on EVs.
Technology to Simplify Management of Complex Electronic Architectures
Marelli introduced its Cockpit Domain Controller (CDC) to support the evolution of the vehicle's electronic architecture. See the flexible Dyna-View 24″ wide display with integrated CDC that manages two operating systems and up to four displays.
Smart Surfaces to Manage Information in an Aesthetic, Stress-Free Way
Marelli's central console features a touchscreen central display optically bonded on unique curved glass with embedded illumination and transparent, multi-function layer technology. The company will also feature a collection of translucent, decorative materials, such as artificial leather, piano black (high gloss), and metallics, capable of displaying indicators and warnings to vehicle occupants.
Haptic Controls to Promote Safe Interaction
Marelli developed the dashboard for an electric crossover vehicle that features haptic buttons to provide the user with a tactile response. Haptics increase safety as the driver can communicate with the vehicle without taking their eyes off the road.


The Future of EV Powertrains: Technology to Manage, Control and Optimize the Flow of Thermal and Electrical Energy
Suite visitors can see the company's 800 V eMotor and take a spin in a Porsche Taycan to feel the power of this motor firsthand. Marelli's inverter technology for both cars and motorcycles will be on display, along with its eAxle. See the next-generation power conversion, thermal management, and battery optimization solution from TAE Technologies.
Marelli's IAQ system was recognized as a 2022 CES Innovation Award Honoree, and will be included in the winner's showcase at the Venetian Hotel. IAQ utilizes UV-A and UV-C light with a titanium dioxide filter to destroy bacteria and virus-causing particles, including COVID-19.
Hyundai Heavy into Autonomous Industries
Hyundai Heavy Industries Group will attend CES 2022, making its debut at the global tech-industry trade show, held from January 5 to 8 in Las Vegas.
HHI Group, which includes the world's largest shipbuilder Hyundai Heavy Industries, will offer a glimpse into the future of shipping mobility, with emphasis on autonomous navigation. Its booth will present cutting edge industrial machinery, merging AI with robot technology and introduce its vision into the future in the field of energy.
HHI Group's booth will feature:
Avikus autonomous navigational system
Robotics in industrial and daily technology
Offshore hydrogen value chain
Avikus is HHI Group's in-house venture specializing in developing autonomous navigational systems. It became Korea's first company to successfully demonstrate a fully autonomous navigation of a 12-passenger cruise ship in June 2021.
Avikus will showcase its autonomous navigation capabilities, using a six-meter leisure boat and demonstrating with the use of LEDs how the technology can be used in ocean shipping. Visitors can board the boat and experience a navigational simulation game using VR technology.
"The autonomous navigation technology allows an easier access to maritime leisure activities, provide innovations in logistics and transform all aspects of marine development," said the Group's spokesperson. "Avikus will become the world's first company to conduct an autonomous navigation of a large-scale commercial vessel in the ocean early next year."
The Group's industrial construction machinery units Hyundai Doosan Infracore and Hyundai Construction Equipment will highlight its robotic industrial equipment and remote-control capabilities that provide safe and effective solutions in the building process from surveys, measuring, and operational planning to actual construction. This section features an interactive game that allows visitors to build a marine city in a simulated version, while helping them easily understand the solutions of HHI Group's industrial robotics. Hyundai Robotics will display service robots that can provide everyday robotic solutions ranging from food and beverages to anti-viral and disinfection services.
HHI Group will also present its blueprint for an offshore hydrogen value chain. Its network of units – Korea Shipbuilding & Offshore Engineering, Hyundai Heavy Industries, Hyundai Oilbank, and Hyundai Electric – boasts a unique business structure and technological capacity to cover full hydrogen value chains. It will install a 3.6-meter offshore wind generator and its model of a hydrogen-powered ship, while offering a video presentation on its overall value chain.