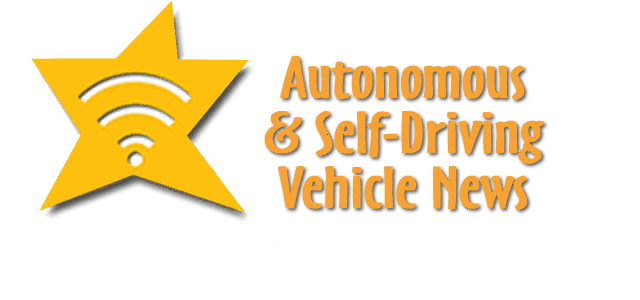 In autonomous and self-driving vehicle news are Telenav, Luminar, Waymo, Cepton, Aurora, Nuro, Wayve and TriEye.
Telenav Maps for Ford ISA
Telenav, Inc., a leading provider of connected-car and location-based services, announces that the Ford Motor Company has chosen Telenav's SmartHorizon application to enable critical ADAS features in Ford vehicles in North America, Europe, Australia and New Zealand. SmartHorizon includes Intelligent Speed Assist (ISA), mandated for driver safety by EU regulations for all newly manufactured light vehicles starting in 2022.
SmartHorizon provides predictive map information and navigation assistance to optimize performance of ADAS (Advanced Driver Assistance System) applications to improve safety and enhance the driver experience. Using map data, car data, and learned driving patterns, SmartHorizon predicts the most probable path (MPP) the driver may take. It then provides relevant map, traffic, and navigation information to ADAS systems to prepare for changing conditions, such as low visibility, speed limits, heavy traffic, and blocked lanes.
"Driver safety is paramount in the automotive industry," said Sal Dhanani, COO and Co-founder of Telenav. "We are extremely proud to have been chosen by Ford for such a critical application that is going to help keep Ford drivers safe on the roads."
By providing the most relevant map and traffic information at the right time and for the relevant road context, SmartHorizon ensures the most reliable performance for ADAS functions such as Route Adaptive Cruise Control, Adaptive Front Lighting, and Intelligent Speed Assist.
Intelligent Speed Assist, one of the ADAS features in SmartHorizon, has been identified as a key technology EU Legislators have said will save thousands of lives and, combined with other mandated new active-safety features, reduce collisions by 30%.
Luminar Partners with Mercedes Benz
-Luminar (Nasdaq: LAZR), a leading global automotive technology company, announced a partnership with Mercedes-Benz to accelerate the development of future highly automated driving technologies for Mercedes passenger cars.lDaimler's North American business is taking a stake in Luminar.
Luminar's Iris lidar technology, which is currently being prepared for series production, is expected to improve vehicle safety and the technical capabilities of highly automated driving systems. The partnership represents a major commercial win for Luminar, and the company is leveraging its foundational technology as it continues to execute towards series production.
"This partnership is a landmark moment in the industry, demonstrating how substantially increased safety and autonomous driving functions on consumer vehicles are going from sci-fi to mainstream," said Austin Russell, Founder and CEO. "Mercedes-Benz has always been a technological leader and first mover for the industry, with the brand synonymous with automotive innovation, safety, luxury, and quality."
"Luminar is the perfect addition to our existing roster of first-class cooperations with leading and cutting–edge tech companies. Mercedes-Benz's achievement of SAE Level 3 already marked a huge milestone for automated driving and I am absolutely convinced that partnerships will increase our level of ambition for what is possible in the future. Cooperation is an essential part of Mercedes-Benz's strategy. Therefore, I am highly delighted to have Austin Russell and Luminar on board for our journey," says Markus Schäfer, Member of the Board of Management of Daimler AG and Mercedes-Benz AG, Chief Technology Officer responsible for Development and Procurement.
Waymo for JB Hunt
nt. Starting the year off strong, Waymo is expanding its relationship with J.B. Hunt and entering into a long-term, strategic alliance to commercialize autonomous driving technology for trucking transportation together.
As part of this agreement,  J.B. Hunt will be Waymo Via's first launch customer for freight movement when Waymo deploys fully autonomous operations in Texas in the next few years.
Ouster LiDAR to Serve Serve
Ouster, Inc. (NYSE: OUST) ("Ouster" or the "Company"), a leading provider of high-resolution digital lidar sensors, announced that it has signed a strategic customer agreement with autonomous sidewalk delivery company, Serve Robotics. The agreement includes a binding commitment for OS digital lidar sensors through 2023, along with a non-binding forecast for additional sensors through 2025 as Serve Robotics scales its delivery fleets across U.S. cities and beyond.
Serve Robotics plans to outfit each of its next-generation delivery robots with an Ouster OS1 sensor. The digital lidar is fused into the robot's autonomy stack to locate its precise position and simultaneously generate a real-time 3D map of its surrounding environment so that it can navigate more safely and efficiently on city sidewalks alongside pedestrians and other road users.
"Ouster's lidar has been instrumental in helping us achieve major technical and commercial milestones. We have been working with Ouster for well over a year and continue to be impressed by the ongoing performance improvements, quality, and reliability of its digital technology," said Serve Robotics' VP of Hardware Engineering, Euan Abraham. "We feel confident that Ouster is the right company to scale with us as we move into this next phase of market expansion with Level 41 autonomy delivering for several new commercial partners."
Serve Robotics recently achieved a major milestone with the commercial launch of Level 4 self-driving robots. Its fleet of next-generation robots will power the company's expansion into additional geographies as it rolls out delivery service for Uber Eats and other partners in 2022. Last mile delivery is the most expensive part of the delivery chain, often representing more than 50% of the overall cost. The proliferation of autonomous delivery represents a significant opportunity to capture an estimated $1.8 billion total addressable market (TAM) for lidar in the robotics industry by 20252.
Cepton Tech SPAC
A leading LiDAR company, Cepton Technologies, which aims to go public early this year in a SPAC merger with Growth Capital Acquisition Corp. Cepton was chosen by General Motors Company as its  sole-source provider of lidars for the period 2023–2027, with installation of Cepton-based lidar sensors in as many as nine different models. Cepton is also in various levels of engagement with all top-10 automotive OEMs including Ford Motor Company.
Aurora's Path to Launch
The self-driving company Aurora (NASDAQ: AUR) is building a product that will save lives, increase access to transportation, and bring much-needed relief and support to supply chains. Aurora's path to commercial launch is designed to develop the Aurora Driver specifically in conditions that are commercially relevant for its customers. Through early investment in foundational technology and strategic programs that accelerate progress, Aurora is building the industry's first autonomous trucking and ride-hailing business at scale.
Aurora Driver 2.0: Aurora Expects to Introduce first test fleet of Aurora Driver-powered Toyota Siennas and the next generation of Aurora Driver-powered trucks
The Aurora Driver uniquely features Aurora's common core of technology which includes hardware, software, infrastructure, and development tools that enable Aurora's technology to integrate with multiple vehicle types, from a Class 8 truck to a passenger sedan. At the end of Q1, the company expects to launch the Aurora Driver Beta 2.0, the next generation of Aurora-Driver-powered trucks. With Aurora's Common Core, Aurora can leverage those technologies and capabilities to launch the first generation of Aurora's passenger vehicle fleet – the Aurora Driver-powered Siennas.
Over the next year, quarterly releases will include updates that refine the Aurora Driver's ability to operate on highways and on surrounding surface streets on both platforms. Each Beta release will represent progress towards a complete, commercially-viable product, increasing the expanse and maturity necessary to deliver a scalable Aurora Driver.
Aurora Measures Technical Progress with Expanse and Maturity
Aurora's product roadmap is designed to deliver the Aurora Driver at a large commercial scale. With each product release, Aurora will deliver an Aurora Driver that's incrementally advancing on two axes: Expanse and Maturity. Expanse represents the breadth of capabilities and domains in which the Aurora Driver can operate. For example, training the Aurora Driver to handle different types of construction on highways, then suburban settings, and ultimately, dense urban environments are increased in the Driver's "expanse." Maturity represents the degree to which capabilities are ready for commercial deployment and will evolve from development to validation to completion. Maturity will be exemplified through longer durations of commercially-representative, autonomous operation with a Safety Case that supports it.
Aurora Defines Safety with Industry-Leading Safety Case Framework
Aurora believes that building and executing a Safety Case is necessary for any company looking to safely deliver commercial-ready self-driving vehicles without a Vehicle Operator at scale. Aurora's Safety Case Framework serves as its roadmap for removing Vehicle Operators from Aurora Driver-powered vehicles — not just once or in ways that are unwieldy for customers – but permanently and at scale. As the Aurora Driver matures, Aurora expects to demonstrate an increasingly capable Aurora Driver that can operate safely in commercially-representative settings.
In Q3 of this year, Aurora expects to show that the Aurora Driver can respond to system failures at highway speeds by safely pulling over to the shoulder without Vehicle Operator intervention. This capability is a critical milestone that shows the maturity of the Aurora Driver and Aurora's progress towards satisfying the Fail-Safe core claim of its Safety Case Framework.
Looking Ahead: Delivering at Scale
Aurora is working toward the launch of its trucking business in late 2023 and its ride-hailing business in late 2024. "The Aurora Driver is an incredible solution to transportation challenges that impact goods shortages and road safety. We are taking a responsible, commercially-focused approach to deliver the Aurora Driver, and I expect our progress over the next several quarters to demonstrate this as we advance toward commercialization," said CEO and Co-Founder Chris Urmson. "Looking out a decade from now, we see tremendous opportunity for the Aurora Driver with the potential for hundreds of thousands of safe and efficient Aurora Driver-powered trucks and cars to be operating across a variety of use cases. We have a clear and measured path to get there and we're excited to share our progress with the world."
Phantom Auto Investment by ArBest
BYD to Support Nuro
BYD Co., Ltd. announced its partnership with leading autonomous vehicle company Nuro to begin producing the company's third-generation electric autonomous delivery vehicle. The partnership is expected to scale Nuro's more affordable, eco-friendly, and convenient services to millions of people across the country.
"BYD will leverage the manufacturing capacity of our Lancaster plant by finishing assembly of globally sourced hardware components to support Nuro and bring more jobs to the community," said Stella Li, Executive Vice President of BYD Co. Ltd. and President of BYD North America, "Together we will build this autonomous delivery vehicle, with the mutual goal of creating a safer environment on streets across the United States."
The announcement follows Nuro's $600 million Series D funding round which closed in Q4 2021 and was led by Tiger Global Management with participation from other investors.
Combining both partners' advanced technology, Nuro's third-generation autonomous delivery vehicle will feature greater payload and new safety technologies. With twice the cargo volume of Nuro's current R2 model, the automotive production grade vehicle will also feature modular inserts to customize storage and new temperature-controlled compartments to keep goods warm or cool. Safety enhancements include an external airbag to further improve safety for pedestrians outside the vehicle, as well as a multi-modal sensing suite, including cameras, radars, lidar, and thermal cameras, creating a redundant 360-degree view of the world.
Nuro was founded in 2016 by Jiajun Zhu and Dave Ferguson, former principal engineers of Google's self-driving car team. Specializing in developing zero-occupant vehicles designed specifically for transporting goods and not passengers, Nuro has launched two generations of autonomous vehicles, introduced delivery service with industry leaders including Domino's, Kroger, and 7-Eleven, and announced a multi-year partnership with FedEx.
"BYD is one of the largest OEM networks of electric vehicles in the world, and we are thrilled to partner with them to help us move one step closer to scaled commercial operations," said Jiajun Zhu, Nuro co-founder and CEO. "We look forward to transforming the hardware components of BYD's globally sourced electric vehicle platform into innovative autonomous vehicles capable of operating on public roads at our new facility here in America. Through our partnership with BYD, we plan to produce autonomous vehicles at scale that can improve road safety, air quality, and overall access to goods."
As a leader in the NEV industry, BYD has innovated rich technologies in the field of electrification. In this project, BYD is jointly working with Nuro on vehicle development, and is responsible for vehicle manufacturing and initial vehicle testing, and provides hardware like the Blade Battery, electric motors, electronic controls, and displays for human-machine interaction. Nuro integrates technologies such as autonomous driving, control modules and sensors. BYD will finish assembly of the hardware platform at its Lancaster plant in the United States using globally sourced components. Nuro will then complete the vehicle manufacturing process by installing and testing the autonomy systems that will make the platform capable of operation at the company's new facilities in southern Nevada.
Wayve Funded
Wayve, a London-based start-up reimagining autonomous mobility through embodied intelligence, announced  its $200 million Series B backed by a prominent group of global financial and strategic investors. This latest round of funding brings total equity raised to over $258 million since inception and reinforces Wayve's position as a leader in autonomous driving, pioneering an artificial intelligence (AI) led approach to autonomous vehicles (AVs) on a global scale
TriEye SWIR Partners with Hitachi Astemo
TriEye, the pioneer of the world's first mass-market Short-Wave Infrared (SWIR) sensing technology, announces collaboration with Hitachi Astemo, Tier 1 automotive supplier of world-class products. Combining their expertise, the companies will work together to further enhance the capabilities of advanced driver assistance systems (ADAS) for adverse weather and low-light conditions by accelerating the launch of TriEye technology. The SEDAR (Spectrum Enhanced Detection And Ranging), has also received significant recognition when it was named CES 2022 Innovation Award Honoree, in the Vehicle Intelligence category.
TriEye developed the SEDAR, the industry's first affordable and complete solution capable of producing both HD image-data and a detailed depth-map for automated driving applications. The SEDAR was designed to meet the automotive market's requirements and redefine safety standards by enabling perception in all visibility conditions. TriEye's SEDAR, based on the world first CMOS based sensor, the Raven, uniquely operates in the SWIR spectrum, enabling HD SWIR imaging and deterministic 3D mapping – in one sensor modality.
Hitachi Astemo manufactures systems for major OEMs, using their leading-edge facilities to develop technologies and ensure maximum quality. Applying this expertise, Hitachi Astemo will evaluate the SEDAR and validate that it can be easily integrated into their ADAS system to deliver mission-critical 2D and 3D depth information under low-visibility conditions.
"Our goal is to continue to work towards improving vehicle safety," said John Nunneley, Senior Vice President, Design Engineering, Hitachi Astemo Americas, Inc. "and we believe that TriEye's SEDAR can provide autonomous vehicles with ranging and accurate detection capabilities that are needed to increase the safety and operability under all visibility conditions."
"We are excited to collaborate with Hitachi Astemo, a leading Tier 1 committed to driving innovations that accelerate the advancement of next-generation technologies," said Ziv Livne, TriEye's Chief Business Officer, "together with Hitachi Astemo's expertise in building and deploying complex ADAS systems, we can create a clear and focused path towards vehicle integration, saving lives on the road."