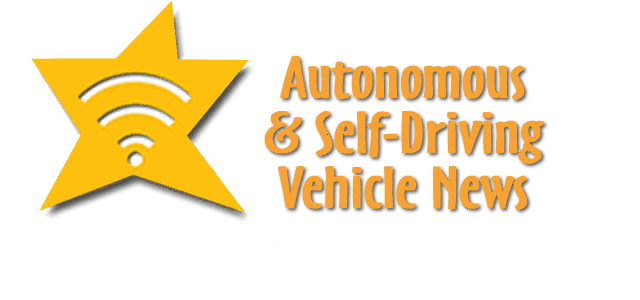 In autonomous and self-driving vehicle news are, Serve Robotics, Nuro, Optimus Ride, Ushr, Quanergy, Server Robotics and Cygn.
Magna Infused by Optimus Ride
Magna has added more than 120 employees of Optimus Ride, a provider of autonomous vehicle and mobility solutions located in Boston, to enhance Magna's capabilities in the field of advanced driver assistance systems ("ADAS").
"Growing our engineering bench strength in sensing hardware and software helps accelerate our path forward in a rapidly growing ADAS market," said John O'Hara, President of Magna Electronics.
The contributions expected from the Optimus Ride employees will be valuable as Magna builds on its strengths and position as a global ADAS provider with comprehensive capabilities.
The team remains in Boston's Seaport district, establishing a Boston-based engineering center and presence for Magna in a community rich in engineering talent, leading academic institutions and robotics.
Next Gen Serve Robotics Vehicle
Serve Robotics, the leading autonomous sidewalk delivery company,  announced the deployment of its next-generation delivery robots, becoming the first autonomous vehicle company to complete commercial deliveries at Level 4 autonomy. This milestone means Serve Robotics' latest generation of robots are able to operate routinely without human intervention, and can rely on their onboard capabilities to ensure safe operation. This industry first is the result of nearly five years of work by the Serve Robotics team and represents a major step forward for the autonomous vehicle industry, significantly lowering the barriers for autonomous delivery at scale.
Serve Robotics recently completed the first-ever delivery to occur at Level 4 autonomy, navigating fully autonomously in designated areas. The company's robots are equipped with an extensive array of technologies that ensure the highest degree of safety by utilizing multiple layers of redundant systems for critical navigation functions. This includes multiple sensor modalities—active sensors such as lidar and ultrasonics, as well as passive sensors such as cameras—to navigate safely on busy city sidewalks. Serve Robotics' achievement required development of a wide range of market-leading capabilities, such as automatic emergency braking, vehicle collision avoidance, and fail-safe mechanical braking.
"I'm proud that Serve Robotics has achieved Level 4 autonomy, which further enhances public safety by significantly reducing the potential for human error. This milestone begins to unlock the full potential of robotic delivery," said Serve Robotics co-founder and CEO, Dr. Ali Kashani. "This technical and commercial milestone is an achievement for the entire AV industry, and accelerates our mission to make delivery more accessible and sustainable."
Serve's technical breakthrough was possible with help from key technology partners, including NVIDIA and Ouster. The NVIDIA Jetson platform, designed for robots and other autonomous machines, powers the AI computing necessary for Serve robots to understand their complex environment in real time. Ouster's lidar sensors provide small, lightweight, power-efficient sensing technology that enables the robots' reliable self-driving capabilities.
"Serve Robotics' accomplishment represents a breakthrough for commercial deployment of AV technology for sidewalk delivery," said Murali Gopalakrishna, Head of Product Management, Autonomous Machines and GM for Robotics at NVIDIA. "We look forward to Serve continuing to leverage the NVIDIA Jetson edge AI and Isaac robotics platforms to further advance their technological lead."
"Serve Robotics has achieved a major breakthrough for the AV industry and for sidewalk delivery," said Angus Pacala, CEO of Ouster. "Ouster is pleased to partner with Serve as they continue to scale and bring lidar-powered Level 4 autonomy to doorsteps across the U.S."
Serve Robotics has completed tens of thousands of deliveries in LA. Its fleet of next-generation robots will power the company's expansion into additional geographies as it rolls out delivery service for Uber Eats and other partners in 2022.
ADASKY Wins Konnect
ADASKY, maker of the automotive grade, advanced thermal camera technology, was selected as the winner of Konnect – Volkswagen Group Innovation Hub Tel-Aviv and VW Commercial Vehicles "Startup Challenge," competing against other leading Israeli startups.
In the "StartUp Challenge" Konnect and Volkswagen Commercial Vehicles screened more than 30 Israeli startups. In the final round 10 of them pitched in front of the experts team of Konnect and VW Commercial Vehicles in Germany. ADASKY won a paid proof-of-concept with VW Commercial Vehicles. ADASKYs technology will be evaluated for VW Commercial Vehicles for level 4 autonomous vehicles.
Nuro 3rd Gen Vehicle
Leading autonomous vehicle company Nuro today unveiled its third-generation autonomous delivery vehicle. As the most advanced zero-occupant vehicle designed by the company to date, the new flagship model, simply called Nuro, is expected to scale its safe, eco-friendly, and convenient services to millions of people across the country.
Nuro's third-generation vehicle is designed to carry more goods and enable more deliveries, with twice the cargo volume of the company's second generation vehicle. The automotive production-grade vehicle will also feature modular inserts to customize storage and new temperature-controlled compartments to keep goods warm or cool. The introduction of the new model furthers Nuro's ongoing commitment to sustainability through fully electric and zero emissions vehicles. Nuro is also announcing it will use 100% renewable energy for all vehicle charging and facilities for the first time starting this month. In addition, the company is releasing its first sustainability highlights report, covering actions the company has taken toward sustainability thus far and upcoming plans for the year ahead.
Since all of Nuro's vehicles are designed specifically for transporting goods and not passengers, the new vehicle continues to prioritize the safety of other road users and in particular pedestrians and cyclists. Safety enhancements will include an external air bag to further improve safety for pedestrians outside the vehicle, as well as a multi-modal sensing suite, including cameras, radars, lidar and thermal cameras, creating a redundant 360-degree view of the world to keep track of its surroundings.
"Five years ago, we set out to build an autonomous vehicle and delivery service designed to run errands, giving people back valuable time. Through our strategic partnerships with Domino's, FedEx, Kroger, 7-Eleven and more, we are doing just that—improving road safety, sustainability and overall access to goods delivery," said Dave Ferguson, Nuro co-founder and president. "With the introduction of our new flagship model and the ground-breaking of our new production facility—one of the industry's first end-of-line manufacturing facilities in America—we are excited about the opportunity to fulfill our vision of improving everyday life through autonomous delivery at scale."
The new model will be produced in a supplier partnership with BYD North America and completed at Nuro's new $40 million end-of-line manufacturing facility and world-class closed-course test track in southern Nevada. The facilities have the capacity to manufacture and test tens of thousands of delivery vehicles per year to ensure they are ready for deployment. BYD North America—part of one of the largest OEM networks of electric vehicles in the world—will assemble globally sourced hardware components for the vehicle platforms; Nuro will complete the final steps of manufacturing and make the autonomous vehicles ready for deployment.
"BYD attaches great importance to this collaboration with Nuro. As one of the world's leading electric vehicle manufacturers and a turnkey solution provider, BYD will leverage the manufacturing capacity of its Lancaster facility to support Nuro and bring more jobs to California," said Stella Li, Executive Vice President of BYD Co. Ltd. and President of BYD Motors Inc. "We are confident the development of this transformative autonomous delivery vehicle will create a better environment for us all."
Nuro's southern Nevada facilities are expected to be fully operational this year and will allow the company to manufacture its autonomous vehicles. The facilities are expected to create an initial 250 highly skilled career opportunities with long-term growth potential in the autonomous vehicle industry. Construction on the manufacturing facility officially kicked off in November 2021.
Additionally, Nuro's strategic partnerships with industry leaders have continued to expand. In 2021 alone, the company announced a multi-year commitment with FedEx, introduced Chipotle as an investor partner, piloted delivery with Domino's in Houston and with 7-Eleven in Mountain View. Notably, Nuro also formalized a commitment to leverage the company's third-generation vehicle with grocery leader and long-standing partner and investor, Kroger.
"As America's largest grocer, Kroger formed a strategic collaboration with Nuro in 2018," said Yael Cosset, Kroger's Senior Vice President and Chief Information Officer. "We continue to invest in the company as a testament to its industry-leading technology and our commitment to innovation. The third-generation vehicle launch is the latest expansion of this collaboration. We expect the roll-out will continue to delight customers looking for the freshest groceries, providing them with the convenience and value they expect from Kroger."
Ushr Investment
Ushr Inc. ("Ushr"), the leading HD map company for advanced driver assistance systems (ADAS) and autonomous driving (AD), announced that its parent company, Dynamic Map Platform Co., Ltd. ("DMP") and the Japan Overseas Infrastructure Investment Corporation for Transport & Urban Development ("JOIN") have together agreed to invest up to $100 million to fund Ushr's high-definition ("HD") map expansion in North America by increasing HD map coverage to non-highway roads.
Quanergy Systems Wins
Quanergy Systems, Inc., a leading provider of OPA-based solid-state LiDAR sensors and smart 3D solutions for automotive and IoT, is the winner of the "Smart City Innovation of the Year" award in the 6th annual IoT Breakthrough Awards programs.
The award recognizes the 3D LiDAR Smart City Flow Management Solution, which uses 3D LiDAR sensors and computer vision software to collect real-time traffic data including classification of pedestrians, vehicles types and traffic volume, with high accuracy under any lighting and weather conditions.
IoT Breakthrough, a leading market intelligence organization that recognizes the top companies, honors standout Internet-of-Things (IoT) companies and products. This "breakthrough" 3D IoT LiDAR sensor solution plays a critical role for smart city's ICT (Information, Communications, Technology) infrastructure and enables smart cities' traffic control planner to provide smarter and data-driven information for both pedestrians and drivers. When integrated with traffic lights via 3rd party applications, Quanergy's 3D LiDAR Smart City Flow Management solution can send the real-time traffic information through an app on a smart phone or provide data to drivers through V2X (vehicle to everything) and beacon equipment.
Global Logistics Hires Cyngn
Cyngn  a developer of innovative autonomous driving software solutions for industrial and commercial enterprises, announced that Global Logistics and Fulfillment LLC ("GLF"), a premier warehousing and fulfillment provider, has engaged the Company as its exclusive autonomous vehicle ("AV") solutions provider. This follows a successful 2021 pilot deployment at GLF's Las Vegas distribution center, which included Cyngn's AV technology integrated into Columbia's Stockchaser.
By choosing Cyngn as its exclusive AV solutions provider, GLF will be able to leverage Cyngn's Enterprise Autonomy Suite ("EAS") to streamline operations, enable its team members to stay focused on their most mission-critical tasks, and benefit from unprecedented visibility into its core business.
With the help of Cyngn, GLF has identified applications for autonomous vehicles across GLF's expanding footprint, including additional locations in Nevada and California.