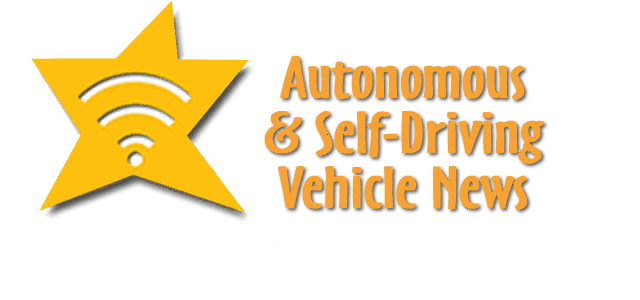 In autonomous and self-driving vehilce news are MORAI, dSPACE, Iteris, Continental, Robotic Research, Pony.ai & Valeo.
MORAI Partners with dSPACE
MORAI, the leading developer of full-stack autonomous driving simulation technology in Korea, has signed an MOU with autonomous driving solutions leader, dSPACE Korea to work together in developing co-simulation solutions.
An autonomous driving simulator requires a core engine, which MORAI designs, develops, and distributes to some 100 clients, chief among them Hyundai Mobis, Naver Labs, and Samsung Engineering. With financial backing by some of Korea's largest companies, such as Naver, Hyundai Motor Company, Kakao Ventures, and Atinum Investment, MORAI successfully completed a series A funding round earlier this year.
One of MORAI's key technologies is the automated generation of digital twins using HD map data, which allows for the building of large simulation environments. In autonomous driving validation, safety and reliability must be proven through repetitive testing, which has is why MORAI's technology is held in such high esteem in the field of autonomous vehicle validation.
In addition to developing simulation technologies, MORAI has continuously focused on building interfaces to connect with different simulation platforms. The new partnership will see MORAI collaborate with dSPACE in developing co-simulation solutions that will create a toolchain that draws from the strengths of both companies.
MORAI CEO Jiwon Jung stated, "Co-simulation can create powerful simulation platforms that integrate the strengths of different solutions. Advances in autonomous driving technology are accelerating, and we are working to match this pace of development so we can contribute to safely commercializing autonomous driving technology."
Iteris and Continental Launch Vantage Fusion
Iteris, Inc. (NASDAQ: ITI), the global leader in smart mobility infrastructure management, and global mobility supplier Continental today announced the launch of Vantage Fusion™, a hybrid traffic detection system that enables real-world vehicle-to-everything (V2X) applications and advanced intersection visualization for safer, smarter and more sustainable roadways.
The Vantage Fusion hybrid video and radar detection system delivers unmatched detection, tracking and classification accuracy of vehicles, pedestrians and cyclists, with unique visualization capabilities that enable intuitive, top-down viewing of intersections in real time.
Vantage Fusion uses information generated by automotive sensors to enable cooperative perception capabilities. In addition to sharing a connected vehicle's location with other V2X-enabled devices, cooperative perception messaging enables that vehicle to also share what it senses – a pedestrian or car, for example – with the rest of its connected environment.
Vantage Fusion is connected vehicle ready, with the ability to provide critical infrastructure data through V2X communications to connected and automated vehicles (CAVs), including through Iteris' BlueTOAD® Spectra CV. The hybrid detection system is fully compatible with VantageCare™ – Iteris' detection health monitoring support service – as well as Iteris' ClearGuide SPM™ and VantageLive!®, and other third-party web and mobile-based traffic measurement applications.
The launch of Vantage Fusion is the first solution from Iteris and Continental's recently announced, future-oriented traffic infrastructure collaboration to leverage automotive sensors, and infrastructure-to-vehicle (I2V) connectivity to make city transportation systems across North America safer, more efficient and more sustainable, while supporting local and regional transportation agencies' efforts to achieve their Vision Zero goals, and preparing cities and automotive OEMs for advancements in connected and automated vehicle (CAV) technologies. The collaboration is focused on improving the current transportation infrastructure while working toward a more balanced, intelligent and optimized infrastructure that communicates seamlessly with the mobility ecosystem in the future thanks to expanded sensing capabilities.
In addition to offering more comfort and convenience to drivers, Iteris and Continental's solution can contribute to stronger V2X effectiveness – critical in reaching the goal of Vision Zero. The U.S. Department of Transportation states that V2X technology has the potential to address approximately 80% of unimpaired vehicle crashes. Roadway injuries and fatalities also impact people outside of vehicles. According to the National Safety Council, in the United States approximately 30% of all road fatalities are vulnerable road users, which include pedestrians, cyclists, scooters and motorcyclists. Continental and Iteris are committed to helping the mobility industry realize this potential.
The Vantage Fusion detection system is a key component of Iteris' ClearMobility™ Platform, the most complete solution for continuously monitoring, visualizing and optimizing mobility infrastructure around the world to help ensure that roads are safe, travel is efficient, and communities thrive. The ClearMobility Platform applies cloud computing, artificial intelligence, advanced sensors, advisory services and managed services to achieve safe, efficient and sustainable mobility.
Funding for Robotic Research
Robotic Research, a global leader in autonomous mobility and robotics solutions, today announced a $228 million funding round—the first outside capital the company has raised. This funding will drive further innovation and expansion of Robotic Research's commercial division, RR.AI, which is focused on delivering comprehensive autonomous driving solutions for commercial truck, bus, drayage and logistics vehicles. Investors in the Series A round include SoftBank Vision Fund 2, Enlightenment Capital, Crescent Cove Advisors, Henry Crown and Company, and Luminar Technologies, Inc.
ArgoAI Releases Tech Guidelines for AVs & Cyclists
As part of its commitment to develop self-driving technology that positively impacts communities, Argo AI today released the technical guidelines it applies to ensure safe interactions between autonomous vehicles and cyclists, and encourages others to do the same. The guidelines, created in collaboration with The League of American Bicyclists, a national advocacy group on a mission to build a Bicycle Friendly America for everyone, are intended as a foundation for further innovation and improvement among companies developing self-driving technology.
"Argo AI is focused on developing self-driving technology that makes cities safer for everyone—in particular cyclists and other vulnerable road users," said Dr. Peter Rander, president and co-founder of Argo AI. "These technical guidelines deliver on our commitment to developing a self-driving system that is trusted by cyclists and enhances the safety of the communities in which we operate."
Self-driving technology, defined by SAE International as Levels 4 or 5 automation capability, holds the potential to vastly reduce the number of automotive crashes and resulting injuries and fatalities. According to NHTSA, traffic fatalities of cyclists in the United States rose five percent in 2020 from 2019. Globally, the World Health Organization estimates that 41,000 cyclists die in road traffic-related incidents every year.
"Argo AI and the League of American Bicyclists share a common goal to improve the safety of streets for all road users," said Ken McLeod, policy director, the League of American Bicyclists. "We appreciate Argo's proactive approach to researching, developing, and testing for the safety of people outside of vehicles. Roads have gotten significantly less safe for people outside of vehicles in the last decade, and by addressing interactions with bicyclists now, Argo is demonstrating a commitment to the role of automated technology in reversing that deadly trend."
To understand concerns among cyclists when sharing the road, Argo set out to collaborate and engage with the cycling community. The League of American Bicyclists provided consultation to inform Argo of common cyclist behaviors and typical interactions with vehicles. Together they outlined six technical guidelines for the manner in which a self-driving system should accurately detect cyclists, predict cyclist behavior, and drive in a consistent way to effectively and safely share the road:
#1: Cyclists Should Be a Distinct Object Class
Due to the unique behaviors of cyclists that distinguish them from scooter users or pedestrians, a self-driving system (or "SDS") should designate cyclists as a core object representation within its perception system in order to detect cyclists accurately. By treating cyclists as a distinct class and labeling a diverse set of bicycle imagery, a self-driving system detects cyclists in a variety of positions and orientations, from a variety of viewpoints, and at a variety of speeds. It should also account for the different shapes and sizes of bikes—like recumbent bikes, bicycles with trailers, electric bikes, and unicycles—as well as different types of riders.
#2: Typical Cyclist Behavior Should Be Expected
An advanced understanding of potential cyclist patterns of movement is necessary to best predict their intentions and prepare the self-driving vehicle's actions. A cyclist may lane split, yield at stop signs, walk a bicycle, or make quick, deliberate lateral movements to avoid obstacles on the road, like the sudden swinging open of a car door. A SDS should utilize specialized, cyclist-specific motion forecasting models that account for a variety of cyclist behaviors, so when the self-driving vehicle encounters a cyclist, it generates multiple possible trajectories capturing the potential options of a cyclist's path thus enabling the SDS to better predict and respond to the cyclist's actions.
#3: Cycling Infrastructure and Local Laws Should Be Mapped
A self-driving system should use high definition 3D maps that incorporate details about cycling infrastructure, like where dedicated bike lanes are located, and include all local and state cycling laws to ensure its self-driving system is compliant. Accounting for bike infrastructure enables the SDS to anticipate cyclists and to maintain a safe distance between the self-driving vehicle and the bike lane. When driving alongside a bike lane, the SDS will consider the higher potential for encountering a cyclist and common cyclist behavior, like merging into traffic to avoid parked cars blocking a bike lane, or treating a red light as a stop sign, which is known as an "Idaho Stop" and is legal in some states.
#4: A SDS Should Drive in a Consistent And Understandable Way
Developers of self-driving technology should strive for the technology to operate in a naturalistic way so that the intentions of autonomous vehicles are clearly understood by other road users. In the presence of nearby cyclists or when passing or driving behind cyclists, a SDS should target conservative and appropriate speeds in accordance with local speed limits, and margins that are equal to or greater than local laws, and only pass a cyclist when it can maintain those margins and speeds for the entire maneuver. In situations where a cyclist encroaches on a self-driving vehicle—for example when lane splitting between cars during stopped traffic—the vehicle should minimize the use of actions which further reduce the margin or risk unsettling the cyclist's expectations. The SDS should also maintain adequate following distances so that if a cyclist happens to fall, the self-driving vehicle has sufficient opportunity to maneuver or brake. Self-driving vehicles should provide clear indications of intentions, including using turn signals and adjusting vehicle position in lane when they are preparing to pass, merge lanes, or turn.
#5: Prepare for Uncertain Situations and Proactively Slow Down
The reality of the road is that sometimes other road users act unpredictably. A self-driving system should account for uncertainty in cyclists' intent, direction, and speed—for instance reducing vehicle speed when a cyclist is traveling in the opposite direction of the vehicle in the same lane. When there is uncertainty, the self-driving system should lower the vehicle's speed and, when possible, increase the margin of distance to create more time and space between the self-driving vehicle and the cyclist and drive in a naturalistic way.
#6: Cyclist Scenarios Should Be Tested Continuously
The key to developing safe and robust autonomy software is thorough testing. Developers of self-driving technology should be committed to continuous virtual and physical testing of its self-driving system with a specific focus on cyclist safety in all phases of development:
Virtual Testing: the creation and simulation of real-life scenarios in the virtual world to safely test a wide variety of scenarios. A virtual testing program should be made up of three main test methodologies: simulation, resimulation, and playforward to test an exhaustive permutation of autonomous vehicle and cyclist interactions on a daily basis. These scenarios should capture both varying vehicle and cyclist behavior as well as changes in social context, road structure, and visibility.
Physical Testing: includes testing on closed courses followed by public roads. Testing on a test track validates simulation and ensures the technology behaves in the real world as it did in the virtual world. Scenarios tested should include interactions that are both likely to occur on public roads as well as rare situations, known as "edge cases." Fleet testing on public roads in multiple cities exposes the technology to a diverse variety of urban environments to first learn about cyclist behaviors and then validate that the self-driving system works as intended.
The development and publication of these guidelines are intended for adoption as industry best practices promoting special consideration of cyclist behavior and interactions. Argo and The League encourage the guidelines to be used by all self-driving technology developers to build trust in self-driving technology as testing and deployments expand and to ensure self-driving systems share the road safely and effectively with cyclists.
"The creation of these guidelines is part of Argo's dedication to building trust with community members and developing a self-driving system that provides a level of comfort to cyclists, by behaving consistently and safely," said Dr. Rander. "We encourage other autonomous vehicle developers to adopt them as well to further build trust among vulnerable road users."
These guidelines build upon the six principles Argo outlined last year for the development of a self-driving system that prioritizes safe interactions with vulnerable road users, through which it set out to contribute to an environment of collaboration, engagement, and education with community advocacy groups.
In addition to input from The League, other members of the cycling community and cycling enthusiasts from the Argo employee resource group provided feedback to ensure the guidelines are broadly representative of various cyclists' perspectives.
Argo AI currently operates self-driving test vehicles in Miami; Austin, Texas; Washington, D.C.; Pittsburgh; Detroit; and Palo Alto, California. Argo AI also recently expanded on-road testing to Europe including Munich and Hamburg, Germany.
Pony.ai Permitted to Self-Drive in Shenzhen
Pony.ai, a leading global autonomous driving technology company, announced it has received a permit to conduct road tests in Shenzhen. This permission enables Pony.ai to begin public road testing in Shenzhen, marking a significant milestone for the company's newly-opened Shenzhen research & development center. With the addition of Shenzhen, Pony.ai is now testing Robotaxi services in China in an ODD of approximately 300 square miles.
Valeo Helps Automate Merceds-Benz S-Class
With the help of Valeo SCALA®, the Mercedes-Benz S-Class will be able to drive in conditionally automated mode under controlled conditions – such as on the highway and in dense traffic (currently possible up to a limit of 60 km/h). In conditionally automated mode the vehicle takes full control of the driving, meaning the driver can temporarily take their attention off the road ahead. During highway journeys, conditionally automated mode gives the driver time to relax or focus on tasks other than driving*. Authorized activities will include making calls, surfing the web or reading emails, all via the vehicle's built-in infotainment system.
Level 3 automation can only be achieved using LiDAR technology combined with a series of sensors. Valeo's LiDAR is the first series-produced laser scanner in the world to equip vehicles already on the market and to meet the demanding specifications of the automotive market, especially in terms of reliability. It offers unique perception capabilities in various situations and all weather conditions, scanning the area in front of the vehicle 25 times per second. The device also combines a long detection range of over 200 meters with a broad field of vision. More than 150,000 units have been produced since it was launched in 2017. Valeo's enhanced-performance, second-generation LiDAR hits the market in 2021 and the new Mercedes-Benz S-Class is the first vehicle in the world to be equipped with it.
It will also be the first car in the world to be equipped with Valeo's new generation LiDAR cleaning system. Vehicle LiDARs require a clean field of vision in all seasons and road conditions. This is where Valeo's system comes in, with two innovations demonstrated on the new Mercedes-Benz S-Class. First, the device offers a de-icing feature, which works by heating the telescopic nozzle that sprays the cleaning fluid. Second, it cleans the front of the LiDAR by spraying a curtain of liquid across its entire surface, rather than just spraying from a single point, as is the case when using a traditional nozzle. Designed to be built into the sensor itself, Valeo's cleaning solution is invisible and does not affect the vehicle's appearance.
While Valeo's driving assistance technologies contribute to automated driving, they also make mobility safer. Valeo is the global leader in this area, with its technologies integrated in one in three vehicles produced worldwide. Its portfolio includes ultrasonic sensors, cameras, radars, the first automotive-grade LiDAR on the market and related smart technology (algorithms and software for data fusion, 360° mapping of the vehicle's surroundings – which pinpoints the vehicle's location on the map – and safety functions).