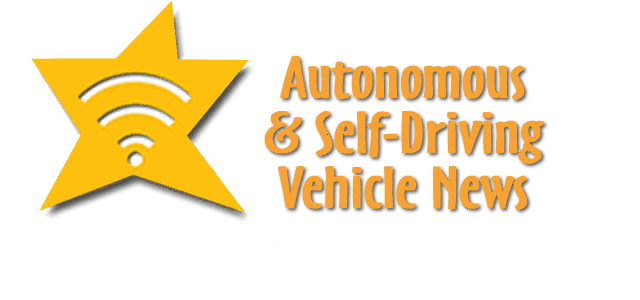 In autonomous and self driving vehicle news are Ouster, NAVYA, Seegrid Corp and Aurora.
New Ins at Ouster–Sense Photonics and Perrone Robotics
Ouster, Inc. announced that it has completed the acquisition of Sense Photonics ("Sense") and formally establishes Ouster Automotive, a new functional division of the Company focusing on driving mass-market adoption of digital lidar in consumer and commercial vehicles. Under the terms of the agreement, Ouster acquired 100% of Sense and all of its property for approximately 10 million shares of Ouster common stock, inclusive of 0.8 million shares und
Through the acquisition, Ouster expects to:
Accelerate Ouster's solid-state digital lidar product roadmap by more than 12 months;
Deliver on a flagship development deal with a major global automotive OEM;
Advance negotiations with automotive OEMs for five series production programs, collectively worth over $1 billion in potential revenue; and
Expand the breadth of its IP portfolio through the acquisition of Sense's over 100 pending patent applications and exclusive license to over 250 patents.
Ouster, Inc. announced that it has signed a strategic customer agreement with Perrone Robotics ("Perrone"), a leading provider of fully autonomous vehicle (AV) technology and turnkey solutions for the mobility of people and things. The agreement includes a binding commitment for hundreds of sensors through 2023.
Perrone has selected Ouster as a preferred lidar supplier to scale its delivery of integrated autonomous vehicle kits to original equipment manufacturers (OEMs) and end-customers. Ouster's OS sensors will be integrated into a configuration of Perrone's TONY® AV retrofit kit, a patented vehicle and hardware agnostic platform that can be embedded into many vehicle types for transit and transportation applications. Perrone intends to use the Ouster configuration for a wide range of vehicles including the Local Motors Olli shuttle, GreenPower Motor Company AV Star, low speed electric passenger and utility vehicles, and a line of yard trucks for logistics.
NAVYA & JTA Winners at ITS WC Hall of Fame
NAVYA (FR0013018041- Navya), a leading company in autonomous mobility systems, congratulates the JTA for receiving the ITS World Congress Hall of Fame Local Government Award for the Americas Region, recognizing the historic deployment of autonomous vehicles to move more than 30,000 COVID-19 tests on the Mayo Clinic's Jacksonville campus in 2020.
The ITS World Congress Hall of Fame Local Government Award is given to a government agency that develops and/or deploys significant innovative ITS products or services that fostered advanced deployment of ITS services, implements policies or projects advancing the development and deployment of ITS and plays a leading role in the ITS Community.
From March until July 2020, the JTA's Automation & Innovation Division worked with Beep and NAVYA to deploy autonomous vehicles on the Mayo Clinic's Jacksonville campus to move successfully more than 30,000 COVID-19 and BAP test samples from drive-thru testing sites to the hospital's laboratories. In concert with the JTA and Mayo Clinic, Beep enabled multiple NAVYA vehicles end-to-end along the roughly 0.5-mile route on the Mayo Clinic campus. The Autonom® Shuttles operated with Level 4 autonomy, without on-board attendants.
NAVYA has grown in the U.S. since 2019 thanks to different deployments including JTA, Lake Nona, Tampa, St. Petersburgh and Port St. Lucie. The strategic partnership built with Beep started with the deployment of two shuttles in Lake Nona (Orlando), FL, which has expanded to become the largest and longest single AV network in the United States of America.
As of today, 6 Autonom Shuttles operate seven days a week across five routes in the community on public roads. All routes connect the key destinations within the 17-mile master planned community such as the Town Center, recreational area, Orlando VA Medical Center, Nemours Children's Hospital and Ronald McDonald House to Lake Nona residential areas. Two years after its launch, the Autonom® Shuttles have driven over 21,000 miles, had ridership of more than 30,000+ passengers, reduced the equivalent of 16,800 vehicle trips, and saved thousands of pounds of CO2 with the 100% electric autonomous shuttles.
NAVYA and Beep have already several new vehicle launches together, as the one deployed early October 2021 in the Innovation Corridor at Peachtree Corners, Georgia, and two upcoming in Tampa, Florida and Peoria, Arizona.
Seegrid Corp Gives Access to Newest AMR
Seegrid Corporation, the leader in autonomous mobile robots (AMRs) for material handling,  announced it is giving select customers early access to Seegrid Palion™ Lift AMR, the company's newest AMR—and the only autonomous lift truck with 3D perception in the industry. The select customers receiving first priority access to the highly anticipated Palion Lift are part of the Seegrid Technology Early-Access Program (STEP).
Participants in STEP receive a dedicated Seegrid team, gain exclusive opportunities to experience and provide feedback on new Seegrid technology, obtain insights into product roadmaps, and have the ability to impact innovative new products like the Palion Lift, an AMR that uniquely addresses major supply chain challenges.
Palion Lift addresses customer pain points around safely optimizing operations during a time of high demand and labor shortages by adding novel automated workflows. The lift truck AMR automates the movement of palletized goods in workflows that involve transporting payloads throughout the customer operation, retrieving and placing them at heights of up to six feet for a complete, end-to-end solution.program the ability to fine-tune and validate automated vertical lift applications."
Seegrid's AI-based algorithm collects and prioritizes massive amounts of real-world, live data, enabling Seegrid robots to safely and reliably navigate in busy, ever-changing industrial environments without any fixed infrastructure. Customer insights from STEP will enable Seegrid to add valuable, real-world production data to advance machine learning models in this highly anticipated autonomous lift truck.
Aurora Releases Commercial Beta of Aurora Driver
Autonomous driving company Aurora has released its first commercial beta of the Aurora Driver, which consists of the hardware, software, and data services needed to safely operate an autonomous Aurora-powered vehicle. Aurora Driver Beta is currently hauling loads between Dallas and Houston, TX, in a commercial pilot of Aurora Horizon, a suite of subscription services that help carriers and fleet owners move goods more safely and efficiently.
Aurora is moving quickly toward the commercial launch of its Aurora Horizon product offering in 2023, and the release of Aurora Driver Beta marks an important milestone. It's a demonstration of Aurora's autonomous driving capabilities, a confirmation of its Driver-as-a-Service business model, the manifestation of years of hard work, and the foundation for future versions of its products.
Aurora has always invested up-front in the creation of core technologies built for rapid deployment and scale—an approach the company calls self-driving 2.0—and the development of Aurora Driver Beta has been no different. The commercial pilot with FedEx and PACCAR along a 400-mile freight corridor comes after just a few weeks of refining the Aurora Driver in simulation and testing on a 30-mile section of the I-45 between Dallas and Houston.
The Aurora Driver Beta release includes key updates that allow it to safely navigate a new commercial route and autonomously transport goods for customers. This release is the culmination of the company's improved hardware and autonomy system equipped with the capabilities that allow its autonomous trucks to safely navigate highways and streets.
Purpose-built hardware to see farther, process sensor data faster, and respond more accurately
Trucks integrated with the Aurora Driver come equipped with Aurora's proprietary FirstLight lidar, imaging radar, and high-resolution cameras. The Aurora Driver uses early sensor fusion to process data from all of its sensors at once, feeding its perception system a comprehensive view of the environment. The company's advanced sensor suite allows the Aurora Driver to track velocities and measure the acceleration of vehicles hundreds of meters away while moving at highway speeds, enabling faster, more accurate responses to road conditions.
New autonomy capabilities to drive like an ideal citizen of the road
To safely operate on the highway and nearby streets, Aurora Driver-powered trucks must autonomously handle all kinds of complex situations they'll encounter while hauling goods from city to city. These capabilities, including unprotected left and right turns, high-speed merges, and various forms of construction, are notoriously difficult for self-driving vehicles. Today, Aurora Driver Beta performs them reliably in stop-and-go traffic, while negotiating with other traffic, and even when faced with rare events such as people walking their dogs on a busy freeway.
Aurora Driver Beta is not just a development release; it is designed to operate commercially for Aurora's logistics partners. To date, Aurora's commercial pilots have delivered with 100% on-time arrivals, demonstrating autonomy performance that exceeds customer expectations and instills confidence in a full-scale commercial launch in late 2023.
Aurora Announces Industry Advisory Council
Self-driving company Aurora announced the launch of its Industry Advisory Council, a group of advisors made up of transportation and logistics visionaries, academics, and government leaders. With decades of collective experience across trucking, transportation, and government, the Council will offer its expertise as Aurora develops and commercializes its self-driving technology. Specifically, the Council will advise on the company's product offerings and go-to-market and regulatory strategies to help deliver value to all stakeholders in the logistics and transportation ecosystem across drivers, fleet owners, and local and federal governments.
The introduction of Aurora's Industry Advisory Council is the company's latest step toward delivering its autonomous trucking product business at scale as it looks to improve the operational efficiency of moving goods and address driver shortages impacting the global supply chain. Early next month, Aurora also plans to merge with Reinvent Technology Partners Y (NASDAQ: RTPY), a special purpose acquisition company (SPAC), and expects to be listed on Nasdaq with the ticker symbol AUR on November 4.
Aurora's Industry Advisory Council includes:
Andrew H. Card, Former White House Chief of Staff and Secretary of Transportation
Richard Stocking, Former President & CEO, Swift Transportation; CEO & Principal, DPX Consulting
Craig Dickman, Former President, CEO & Director of Paper Transport; Founder & Chairman, Breakthrough Fuel; Managing Director, TitletownTech
John Esparza, President & CEO, Texas Trucking Association
John Larkin, Former Managing Director of Transportation & Logistics at Stifel; Strategic Advisor & Advisory Board Chair, Clarendon Capital
Steve Viscelli, Author of The Big Rig: Trucking and the Decline of the American Dream; Faculty Fellow and Lecturer at the University of Pennsylvania