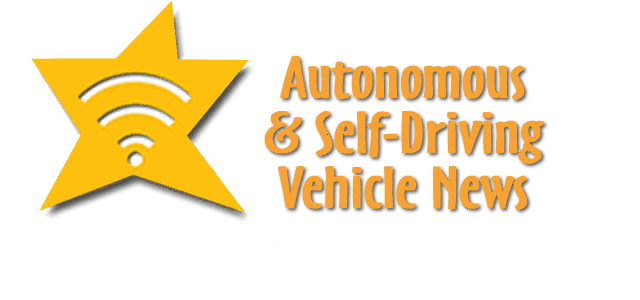 In autonomous and self-driving vehicle news are Aurora, Cyngn, Pony.ai, Apple and Waymo.
Aurora introduced its product suite.
Meet Aurora Horizon: built to move goods 24/7
Aurora Horizon will provide carriers and private fleets with a reliable and scalable driver supply powered by the Aurora Driver and a powerful suite of tools designed to integrate these vehicles with existing operations and maximize their uptime. To ensure carriers have confidence in the safety and reliability of Aurora Horizon at launch, Aurora is working with our OEM partners and carrier customers to refine our product through a series of commercial pilots as part of its Aurora Driver Development Program.
Meet Aurora Connect: built to go where people need to go
Aurora Connect will enable vehicles equipped with the Aurora Driver to integrate with ride-hailing networks and transport people safely and comfortably where they need to go. Whether people need to get from the airport to a hotel, from their hotel to a business district, or from their home to an event, Aurora Connect is being designed to give riders a safe, prompt, and personalized experience, and to provide ride-hailing networks with a predictable and reliable supply of Aurora-powered vehicles that can respond to fluctuating demand.
Meet the Aurora Driver, Aurora Beacon, and Aurora Shield: the core elements of our subscription services
With a subscription to Aurora Horizon or Aurora Connect, customers will have access to:
Aurora Driver—the hardware, software, and data services needed to safely operate an Aurora-powered car or truck without a safety driver.
Aurora Beacon—a  mission control system that will integrate with a carrier or network's system and app to communicate dispatching and routing, monitor vehicle health, and handle incident response.
Aurora Shield-  a roadside assistance program and extended support designed to streamline service and maintenance and maximize the uptime of vehicles equipped with the Aurora Driver.
Cyngn Partners with Columbia Vehicle Group
–Cyngn, a developer of innovative autonomous driving solutions for industrial and commercial enterprises, today announced its partnership with Columbia Vehicle Group. The partnership marks a key milestone in Cyngn's ongoing effort to bring scalable, secure, and reliable autonomous vehicle technologies to industrial applications.
Cyngn's autonomous vehicle capabilities are powered by DriveMod, an end-to-end solution that can be integrated with Columbia vehicles. DriveMod enables vehicles to switch easily between manual, remotely-controlled, and fully autonomous modes.
The pairing of Cyngn's DriveMod with Columbia's fleet of electric utility vehicles means material handling organizations can begin to implement autonomy today.
Greg Breckley, the Director of Business Development of Columbia Vehicle Group, stated, "Every day we hear from customers who are looking to solve increasingly complex transportation challenges. By partnering with Cyngn on our Autonomous Ready fleet, we are expanding our range of working solutions to include self-driving technologies. We are thrilled to partner with Cyngn to bring new tools to market that will address these challenges today and in the future."
Lior Tal, CEO of Cyngn, added, "Cyngn's autonomous vehicle technologies are available today to companies that are ready to increase their productivity. We are pleased to be working closely with an organization like Columbia that has five decades of experience and is known for its reliability and willingness to help organizations tap into future-facing technologies like ours.
"The Columbia partnership is a key step forward in Cyngn's initial roll-out of its autonomous vehicle technologies. We look forward to providing an update on our initial deployment soon."
Autonomous vehicle technology brings a variety of benefits to industrial organizations. AVs increase efficiency, continuity, and make it easier for workers to stay focused on their most mission-critical tasks.
Pony.ai Ponies Up in Beijing
Silicon Valley-based leading autonomous driving company Pony.ai, today announced that it has been authorized to conduct driverless tests on public roads in China's capital city, Beijing. The company is one of the two autonomous software companies to receive this important Beijing permit.
Prior to receiving this driverless test permit in Beijing, Pony.ai received a permit to conduct tests on certain sections of Beijing highways in July 2021. The company was among the first group to obtain this permit.
In Beijing, Pony.ai is now authorized to conduct driverless testing in an area of around 20 square kilometers in a pilot zone for autonomous driving vehicles. The area covers major subway stations, residential areas, and tech parks, which allows Pony.ai to test its autonomous technology in the most challenging road conditions.
Apple Takes Bite Out of Self-Driving
An Apple test vehicle, operating in autonomous mode in Sunnyvale and turning right from Mathilda Avenue onto Del Ray Avenue, made contact with a curb at approximately 13 miles per hour. While there was no tire or wheel damage, the contact resulted in misalignment. No other agents were involved, no injuries were reported, and law enforcement was not called to the scene.
Waymo Self-Driving Dead-Enders
Waymo autonomous vehicles in San Francisco are reportedly taking a dead end street and keep turning around for apparently no known reason. There are as many as 50 vehicles a day. Some believe the problem is caused by the San Francisco slow streets program and the street does not seem to be a dead end at first.