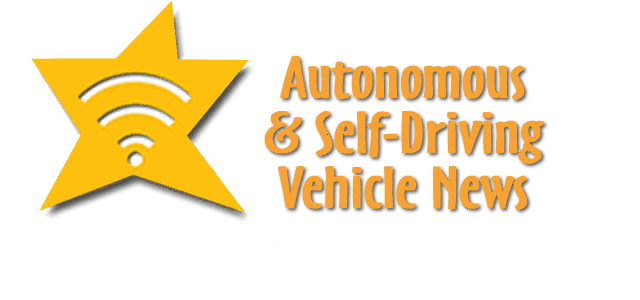 In autonomous and self-driving vehicle news are GPR, Ford, Argo AI, Veoldyne, Baidu, Caterpillar, Klas and RAVEN.
WaveSense Renamed GPR
WaveSense, the world's only provider of Ground Positioning Radar™ for precise vehicle localization, announced today the release of its next generation radar—Aegis—and that it has changed its corporate name to GPR. The new company name reflects the shift towards establishing Ground Positioning Radar™ as an industry standard that redefines what is possible in ADAS and AV by delivering vehicle positioning that works in nearly all conditions.
Aegis, which is being piloted by automakers for series production, is the third generation of GPR's proprietary radar. This latest product development cycle rendered a unit that is 80% smaller than the previous release and that consumes less power, while improving performance.
Using Ground Positioning Radar™, GPR maps the road substructure beneath a vehicle, which is completely unique and stable over long time frames—similar to a fingerprint. This allows GPR-equipped vehicles traveling over mapped areas to find their position quickly and with exceptional precision and reliability, regardless of conditions surrounding the vehicle such as poor weather, the lack of clear lane markings or landmarks, and while within parking garages.
"Aegis marks an inflection point in GPR's evolution as our company is set to tap massive unmet demand from automakers to deliver autonomous features that work even in some of the toughest road conditions out there", said Tarik Bolat, Cofounder and CEO of GPR. "Our automaker partners couldn't be more clear: GPR has the potential to change the nature of the automated driving experience."
"The release of Aegis marks a big step for both GPR and the industry as we move our first-of-its-kind product closer to commercialization," said Byron Stanley, Cofounder and CTO of GPR. "GPR provides extremely precise and reliable localization of vehicles, meeting the critical need from automakers and drivers for safer and higher performing advanced driver assistance systems today, as well as solutions to achieve an autonomous future."
GPR is advancing towards integration of their centimeter-level precision technology into consumer vehicles and commercial trucks in collaboration with some of the world's largest OEMs and suppliers—establishing the necessary advancement of ADAS technologies to further accelerate the commercialization of AVs.
Earlier this year, GPR announced a funding round of $15 million—led by top technology investors Rhapsody Venture Partners and Impossible Ventures—and the Board of Directors and Advisory Board appointments of former Ford Motor Company Automotive President, Joe Hinrichs; former General Motors CFO, Charles "Chuck" K. Stevens III; and former CTO of Continental, Kurt Lehmann.
Ford, Argo AI and Walmart Launching Autonomous Delivery in Miami
-Ford Motor Company, Argo AI and Walmart are working together to launch an autonomous vehicle delivery service in Miami, Austin, Texas, and Washington, D.C. — Walmart's first multi-city autonomous delivery collaboration in the U.S. The last mile delivery service will use Ford self-driving test vehicles equipped with the Argo AI Self-Driving System to deliver Walmart orders to customers.
"Our focus on the testing and development of self-driving technology that operates in urban areas where customer demand is high really comes to life with this collaboration," said Bryan Salesky, founder and CEO, Argo AI. "Working together with Walmart and Ford across three markets, we're showing the potential for autonomous vehicle delivery services at scale."
The collaboration brings together a self-driving technology provider with an automotive manufacturer able to integrate that technology with vehicles at scale, plus the world's largest retailer. This combination builds on Walmart's leadership in adopting emerging technologies to meet growing consumer expectations and enhance the last-mile delivery process. The multi-city service will enable Walmart customers to place orders of groceries and other popular items online for door-to-door autonomous delivery directly to customers' homes.
"We're excited to expand our autonomous delivery efforts in three new markets alongside Argo and Ford," said Tom Ward, senior vice president of last mile delivery, Walmart U.S. "This collaboration will further our mission to get products to the homes of our customers with unparalleled speed and ease, and in turn, will continue to pave the way for autonomous delivery."
The commercial service will be available to Walmart customers within defined service areas of the three markets and will expand over time, with initial integration testing slated to begin later this year. As consumer expectations continue to shift to next-day or same-day delivery — especially in the urban core where there is a higher concentration of deliveries — this collaboration will drive key learnings in how autonomous technology can enhance customer experiences, while also optimizing logistics and operations.
"Argo and Ford are aggressively preparing for large-scale autonomous vehicle operations across a broad footprint of U.S. cities," said Scott Griffith, CEO, Ford Autonomous Vehicles & Mobility Businesses. "Pairing Walmart's retail and e-commerce leadership with Argo and Ford's self-driving operations across these multiple cities marks a significant step toward scaling a commercial goods delivery service that will ultimately power first-to-scale business efficiencies and enable a great consumer experience."
Argo's cloud-based infrastructure, which is designed to work seamlessly and efficiently with partners' business operations, will integrate with Walmart's online ordering platform to route orders and schedule package deliveries to customers' homes.
In addition to testing self-driving technology in Pittsburgh, Detroit and Palo Alto, Calif., Argo and Ford have been operating in Miami and Washington, D.C., since 2018 and in Austin since 2019, to build autonomous ride-hailing and delivery services and establish the necessary real estate footprint and commercial fleet management capabilities, including fueling, servicing, and cleaning of self-driving vehicles, to support the customer and keep fleets running. Walmart previously tested with Ford in Miami in 2018.
Velodyne & SAE Whitepaper on Pedestrian Low-Light Testing
Velodyne Lidar, Inc. (Nasdaq: VLDR, VLDRW) announced a white paper, written by Velodyne experts and published by SAE International, that calls for independent performance testing of driver assistance systems to be expanded to include dark, nighttime scenarios, as more than 75 percent of pedestrian fatalities occur in low-to-no light conditions. The change would address a gap in current testing protocols that primarily look at daytime conditions and largely overlook the risks to pedestrians from driver assistance systems which perform poorly in dark, nighttime conditions.
The white paper, called "Designing and assessing vehicle safety functions with a use case approach," is available on the SAE International website. It can also be downloaded from the Velodyne website.
Recently, the National Highway Transportation Safety Administration (NHTSA) reported that motor vehicle traffic fatalities rose 10.5 percent in the first quarter of 2021 from the same time in 2020, with the vast majority of fatalities occurring in dark conditions. NHTSA also reports this staggering increase in deaths – an estimated 8,730 in three months – comes despite a decrease of 14.9 billion vehicle miles traveled during the same time. To address these tragedies, most new vehicles offer advanced driver assistance systems (ADAS), equipped with Pedestrian Automatic Emergency Braking (PAEB) as a standard optional feature.
Addressing PAEB Performance Limitations
PAEB systems are a foundational element for both AV and ADAS applications. They provide automatic braking for vehicles when pedestrians are in the path of the vehicle's travel and the driver has taken insufficient action to avoid an imminent crash. However, current systems utilizing camera and radar technology frequently fail to protect pedestrians in dark conditions according to independent testing by the National Highway Traffic Safety Administration (NHTSA) and the American Automobile Association (AAA).
To reflect real-life conditions, the white paper proposes expanding future PAEB testing protocols to include tests conducted in dark, nighttime conditions. The new tests would be conducted in less than one lux ambient illuminance, using low-beam headlights and without streetlights. This change would provide the public with useful information on the performance of pedestrian detection systems in low-light conditions that occur on roadways.
To demonstrate how expanded testing would work, the white paper details the results of nighttime PAEB tests conducted by Velodyne. The tests evaluated a highly-rated PAEB system using current camera and radar-based technology and Velodyne's PAEB system that uses Velodyne's lidar sensors and Vella™ software. In these nighttime conditions, the camera and radar-based PAEB system failed in all five scenarios while the lidar-based system avoided a crash in every situation tested.
"PAEB systems can potentially have safety hazards related to nighttime driving and speed without system failure," said Mircea Gradu, SVP of Automotive Programs, Velodyne Lidar. "Their performance can fall short under these real-world conditions due to limitations of sensors or software. Accurate situational awareness by ADAS and AVs is essential to safety."
In March of 2021, the Governors Highway Safety Association reported a staggering 21 percent increase in the pedestrian fatality rate from 2019 to 2020. Additionally, on average, 100 lives are lost each day in motor vehicle crashes. While advanced driver assistance systems that perform in low- or no-light conditions have been available for years, they have yet to be wide adopted by automakers, even though they've proven to prevent crashes. Nearly four years ago, vehicles with mere front crash prevention technology had 64 percent fewer crashes with injuries than vehicles without it.
"With dark, nighttime conditions so dangerous for pedestrians, it is imperative vehicle assessment organizations expand PAEB testing in ambient light conditions of less than one lux," said David Heeren, Director, Technology Research, Velodyne Lidar. "Tests performed by NHTSA and AAA demonstrate nighttime performance represents a major opportunity for improvement in current PAEB systems. Velodyne testing shows the efficacy of our lidar-based solution, which can strengthen a vehicle's functional safety capabilities and address scenarios that cause thousands of pedestrian fatalities annually."
Baidu Testing Apollo Go in Shanghai
Baidu announced that it will begin public testing of Apollo Go in Shanghai, marking the fifth city where passengers have the ability to trial the robotaxi mobile platform. Baidu is the only company to offer this service in the three first-tier cities of Beijing, Guangzhou and Shanghai.
The Shanghai operation will include 150 stations opened in phases throughout the city to provide users convenient access to residential areas, commercial areas, offices and public transportation. Passengers can use the service from 9:30 a.m. to 11:00 p.m. every day of the week.
This announcement comes on the heels of another milestone for Baidu Apollo – the expansion of Apollo Go to Tongzhou District in Beijing, where the service will enable residents and visitors of the suburb to experience travel in an autonomous vehicle. The first batch of routes in Tongzhou will cover a total of 22 stations– with a total distance over 31 miles, allowing for more than 100 trips every day.
Aurora-Powered Volvo VNL Revealed
Aurora shared the first look at the Aurora-powered Volvo VNL—Volvo's flagship long-haul truck, integrated with the Aurora Driver's sensor suite. This prototype is the first of the Volvo VNL fleet to be designed to operate with the Aurora Driver and represents a significant step as Aurora and Volvo begin building commercial L4 Class 8 trucks at scale for Volvo's North American customers.
Developing a self-driving truck with Volvo that's both reliable and scalable
Volvo, the second-largest heavy-duty truck manufacturer in the world, builds hundreds of thousands of trucks each year and has developed trusted relationships with shippers and carriers over the course of decades. By joining forces with Volvo Autonomous Solutions, Aurora has the support of Volvo's trucking industry stature, engineering prowess, production capacity, commercial relationships, and safety leadership to commercialize Aurora-powered Volvo trucks at scale.
Aurora is leveraging the power of the Aurora Driver Development Program to structure the engagement with Volvo and maximize the combined team's strengths in world-class vehicle engineering, manufacturing and support, and autonomous vehicle technology development.
Moving safely and efficiently with Volvo
Safely developing vehicles powered by the Aurora Driver for wide deployment is an extremely rigorous multi-phase process. This incredibly complex process is why Aurora is collaborating with Volvo to design the VNL architecture for its Driver and why these trucks will be manufactured on Volvo's own production line.
Volvo has led the industry in safety for nearly 100 years, and validates all vehicles against its own industry leading safety standards. Additionally, to ensure the safety of what Aurora and Volvo are building together, Aurora is rigorously adhering to the guidelines in its Safety Case Framework, which must be satisfied before the safety driver can be removed.
Over the next several months, Aurora will integrate its feature-complete hardware kit and test and validate Aurora-powered Volvo VNL trucks through its robust Virtual Testing Suite.
Ouster Signs Agreement with Juzhen Data Tech

Ouster, Inc. (NYSE: OUST) ("Ouster" or the "Company"), a leading provider of high-resolution digital lidar sensors for the industrial, automotive, smart infrastructure, and robotics industries, announced that it has signed a Strategic Customer Agreement with Juzhen Data Tech, a technological leader in the research and development of new energy delivery vehicles, autonomous delivery vehicles and last-mile automated delivery services. Ouster expects to supply 1,190 digital lidar sensors through 2025 for Juzhen's next-generation delivery vehicles for the Chinese market.
Juzhen plans to use Ouster digital lidar on its two next-generation electric vehicles to support autopilot functionality followed by the deployment of fully autonomous delivery vehicles on public roads. Juzhen launched its first electric delivery vehicle in November 2020 in order to support the growing e-commerce logistics market in China. The upgraded vehicle designs will incorporate one to three Ouster OS1 sensors per vehicle for mapping, navigation, and obstacle avoidance to enable more intelligent transportation systems capable of autonomous delivery between logistic hubs in urban environments.
"We chose to work with Ouster because of the high-resolution of its digital lidar. Ouster provides reliable perception data for our autonomous vehicles, which is critical when driving on public roads. Furthermore, we believe that Ouster's scalable, digital approach will allow us to further reduce costs while improving performance over time, providing competitive advantage," said Juzhen Data Tech's Chief Executive Officer, Gu Zulin.
"We are excited to partner with Juzhen to further realize the benefits of digital lidar for the autonomous delivery market in China. Every major logistics company is looking to integrate greater levels of automation, whether it be for improved safety, efficiency, or cost. Ouster is advancing automation across the global supply chain by offering sensors with the best combination of price and performance along with a highly-scalable manufacturing process," said Ouster CEO, Angus Pacala.
DeepWay Reveals Xingtu Heavy Duty Truck
DeepWay, a Baidu-backed company, unveiled Xingtu, a smart new energy heavy-duty truck with a computing power of more than 500 TOPS and ultra-long-distance sensing capabilities of more than 1 kilometer. This announcement marks Baidu's entry into the USD multi-trillion global freight market
Powered by Baidu's globally recognized AI technology stack and the Baidu Apollo autonomous driving platform, Xingtu is a prime example of the next generation vehicles we will see in the smart driving era. The first generation of Xingtu is designed to enable L3 self-driving on high-speed freight routes and achieve L4 capabilities on these same routes between 2024 and 2026.
"Autonomous driving must use advanced driverless technology to create new products that offer the ultimate experience in order to achieve commercial success," said Yunpeng Wang, vice president and general manager of autonomous driving technology at Baidu. "We aim to create value in real-life scenarios such as transporting people, delivery and life services. This new generation of vehicle is by no means just a modified truck – it's a robot truck."
The first generation of DeepWay's Xingtu offers four core advantages: deep intelligence, deep performance, deep design and deep space.
Deep Intelligence: Xingtu features DeepWay's home-grown highway intelligence system (HIS) and a computing power of more than 500 TOPS. Equipped with 10 onboard cameras, 5 millimeter wave radars and 3 infrared detectors, along with advanced algorithms, Xingtu can achieve end-to-end autonomous driving – from perception to planning – within 100ms, and ultra-long range detection of more than 1 kilometer.
Deep Performance: Xingtu offers increased efficiency for freight drivers. Simulation tests with the China Automobile Research Institute showed a wind resistance coefficient as low at 0.35, which effectively reduces overall energy consumption. At a full load of 49 tons, Xingtu's custom-developed 450kWh battery pack can travel up to 300km on a single charge, and charges in just one hour at a 1C current. In addition, DeepWay has also developed a quick-swap solution for the battery, which enables freight drivers to swap out their battery in 6 minutes. All of this together can reduce energy, maintenance and operation costs, as well as transportation time.
Deep Design: Xingtu adopts a lightweight integrated battery and chassis design, which greatly reduces wind resistance. Coupled with E/E architecture that integrates across multiple domains, the vehicle is much easier to control, making it more stable and safer to operate.
Deep Space: Xingtu's new generation of smart cabin adopts the concept of separate driving, working and living spaces, giving more room to the drivers. Equipped with an intelligent voice assistant, a large touch screen infotainment system and ultra-comfortable seats and beds, freight drivers will experience a much more comfortable working and living environment while on the road.
The Apollo technology underlying DeepWay's Xingtu has been developed by Baidu since 2013 and has nearly 8.7 million test miles. This new energy heavy-duty truck adds intelligent freight to Baidu's existing autonomous driving solutions including passenger cars, Apollo Go robotaxis and minibuses, expanding the applications of intelligent driving to industry and business. In the near term, DeepWay will focus on R&D and manufacturing of smart new energy heavy-duty trucks and promote the commercialization of L4 autonomous driving technology in the China truck freight industry in the coming years.
Klas Launches RAVEN
Klas, a global leader in edge intelligence, announced the launch of RAVEN: an end-to-end, modular solution for autonomous vehicle (AV) and advanced driver assistance system (ADAS) research and development. RAVEN gives developers every piece of hardware required to ingest and store massive amounts of in-vehicle data, along with the connectivity and compute capabilities they need to turn terabytes of data into high-performing AV algorithms, all underpinned by a software-agnostic virtual environment.
RAVEN includes the following core modules:
High Performance Compute: GPU support for compute intensive AV applications with virtualization support to run any AV software seamlessly and securely
Storage: Ingest and store up to 240TB of in-vehicle data in a swappable cassette with integrated compute for processing data in real time
Connectivity: Easily connects to CAN, Ethernet, and 3G/4G/5G with support for software-defined networking to enable secure over-the-air access from any location
Management: Secure remote data management, provisioning, and over-the-air updates with the ability to automate management through Ansible
"Accelerating the development of AVs requires the building and maintenance of fleets of test cars. This requires numerous pieces of hardware that all have to fit together into one system with seamless data collection. RAVEN simplifies that entire process," said Frank Murray, CTO of Klas. "With RAVEN, OEMs and Tier 1s get a flexible, modular solution with the key functions of datalogging, high performance compute, and connectivity all in a standard 19″ rack format."
Klas has decades of experience working in highly regulated industries, like transport and defence. It's hardware, over the years has had to operate in extreme, and austere environments. All this learning has gone into each RAVEN module ensuring its ease of optimal performance. Klas' open, modular approach means that Tier 1s and OEMs can select best-of-breed hardware and software for Autonomous Vehicle development, all in a rugged vehicle-centric form factor.
"Self-driving cars must be trusted to perform in all road conditions and keep up with constantly evolving regulations, which is why it's critical to have a scalable solution that maximizes the number of test vehicles on the road at any given time. Instilling confidence in both regulators and consumers hinges on having evidence-based testing data collected at scale," said John Gallagher, CEO of Klas. "Historically, this has been difficult to do because of reliability and performance concerns along with size and power constraints, and we've solved both of those issues with RAVEN. It's rugged, compact, and truly built for the open road."
Rio Tinto Partners with Caterpillar
Rio Tinto and Caterpillar have signed a Memorandum of Understanding (MoU) for Caterpillar's development of zero-emissions autonomous haul trucks for use at one of Rio Tinto's Western Australian mining operations.
The collaboration will see Rio Tinto work with Caterpillar to advance the development of the manufacturer's future 220-tonne 793 zero-emissions autonomous haul truck including the validation of Caterpillar's emerging zero-emissions technology.
Rio Tinto and Caterpillar will progress a series of development milestones to include a 793 prototype pilot program, testing and pre-production trials.
It is anticipated that the world's first operational deployment of approximately 35 new Caterpillar 793 zero-emissions autonomous haul trucks will be at Gudai-Darri once development is complete. Gudai-Darri is Rio Tinto's most technically advanced iron ore mine, in the Pilbara, Western Australia
Rio Tinto's Chief Commercial Officer Alf Barrios said "Our ambition to reach net zero emissions across our operations is a priority. Reaching this ambition will require new and innovative solutions and partnerships with supplier partners like Caterpillar. This collaboration represents a small but important step on that journey.
"We look forward to working together to validate these zero-emissions haul trucks in just a few years' time. The advanced technology at Gudai-Darri puts it at the forefront of new mining operations globally and we look forward to adding Caterpillar zero-emissions haul trucks to the site."
Caterpillar Group President Denise Johnson said, "The integration of autonomy with a zero-emissions fleet demonstrates Rio Tinto's commitment to reach net zero emissions.
"By leveraging these technologies across their sites, Rio Tinto can more safely increase productivity, efficiency and be more sustainable. We are pleased to be part of Rio Tinto's sustainability journey and look forward to building on our long-standing collaboration."
In June, Rio Tinto announced it would deploy the world's first fully autonomous water truck at Gudai-Darri, which will also be produced by Caterpillar. Rio Tinto is assessing multiple project scopes for Gudai-Darri Phase 2 as part of an ongoing $44 million pre-feasibility study.