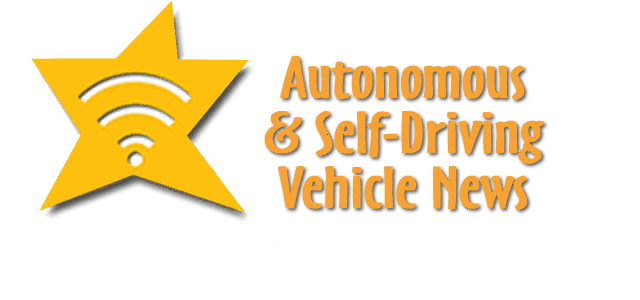 In autonomous and self-driving vehicle news are Cognata, Buffalo Automation, Motional, Ottopia, Synthesis AI, Metawave, Shield AI, Optimus Ride and AVCC.
ECARX Chooses Cognata
Cognata, Ltd, a leading provider of simulation software for ADAS and autonomous vehicles announced that ECARX, an autonomous intelligent technology company, has selected Cognata as its simulation partner for the testing and validation of its offerings.
The selection brings Cognata's industry-leading simulation platform offering to one of China's fast-growing intelligent driving leaders. Simulation provides the only environment where intelligent driving technology can be safely tested and validated extensively for real-life scenarios and challenging edge cases.
Founded in 2016, ECARX technology mainly focuses on core technology products such as automotive chips, intelligent cockpit, intelligent driving. ECARX technology will focus on the two important sections of intelligent cockpit and intelligent driving in the future, completing the construction of the global capability of automobile intelligence and realizing the connection of chip, software, and algorithms capability, and thus drive the evolution of the whole vehicle from distributed computing, to domain computing and finally to central computing.
Buffalo Automation Autonomous Robotaxi Ferry
 Buffalo Automation, the secretive American artificial intelligence company, and Future Mobility Network, the European alternative transportation operator, have launched 
Europe's
 first fully autonomous robotaxi service in 
the Netherlands
. The launch opens the door for cities across the EU to adopt this ground-breaking alternative form of transportation.
The robotaxi service is the first of its kind on many fronts. It is an autonomous electric ferry that is solar-powered and can be hailed with a ridesharing app, but most notably, it is commercially deployed – currently carrying passengers in dense European traffic. The launch has made the alternative possibility of using shared access autonomous electric vehicles as an affordable and environmentally friendly means of transport, a reality.
The ferry service dubbed "Vaar met Ferry" is subsidized by the Dutch provincial government and will be cost-free for residents until October 2021. Warmond-Kagerzoom, Leiderdorp and the nearby golf course now have a better connection, especially for bicyclists and pedestrians, to the Koudenhoorn recreation area.
Motional Selects Ottopia
Motional has selected Ottopia, the global leader in teleoperation, to support the deployment of its robotaxi fleets. Motional will use Ottopia's teleoperation technology to conduct remote vehicle assistance (RVA) when operating its fully driverless SAE Level 4 autonomous vehicles.
RVA refers to a human operator providing remote assistance to autonomous vehicles when they're navigating unusual scenarios or edge cases. The operator has the ability to direct the vehicle to a new path or provide other assistance to the vehicle, all while located remotely in a fleet control center. Similar to the challenging driving scenarios that human drivers encounter, edge cases can include roadway interruptions, such as construction zones, or unexpected behavior from other road users.
Ottopia's mission is to enable RVA with its universal teleoperation offering. It owns a comprehensive approach to teleoperation technology and continuously partners with industry leaders to save lives and money. Ottopia optimized its proprietary video, communication, and control software to integrate seamlessly with Motional's RVA solution, which includes Motional-developed interfaces and third-party hardware. Furthermore, Ottopia complements Motional's rigorous approach to safety and security with its safety-first and cybersecurity-first architecture.
Motional will begin testing its RVA solution later this year.
Beep, Local Motors Test NPTs in Florida
Alongside Jacksonville Transit Authority (JTA) and Beep, Local Motors debuted the Goodyear Tire & Rubber Company's non-pneumatic tires (NPTs) on the autonomous electric vehicle, Olli 2.0.
Non-pneumatic or "airless" tires distribute vehicles' weight with a spoke or web design as opposed to the pressurized air that's been the automotive standard for decades.
Based on product testing over the last three years, the NPTs have a variety of benefits that may be best realized in the low-speed autonomous vehicle use case. Michael Rachita, Senior Program Manager for Goodyear said, "It's a product for its purpose. NPTs are designed for autonomous shuttles at low speeds often in an urban, college campus, or a national park setting. Let's put the best products together to enable those."
The airless tires innovative design has the potential to simplify maintenance for Olli 2.0 vehicles. With no risk of flat tires and no need to monitor tire pressure, the tire's rubber compound will last longer and ease regular maintenance.
The Goodyear and Local Motors teams believe passengers will experience benefits from the NPTs as well. The NPTs are positioned to create smoother, quieter rides.
Synthesis AI Simulates Driver Behavior
– Synthesis AI, a pioneer in synthetic data technologies, announced enhanced capabilities to simulate driver behavior in the car cabin environment to ensure Automobile and Autonomous Vehicle (AV) manufacturers have access to high-quality, perfectly labeled training data to build driver safety systems. Through the company's synthetic data-as-a-service FaceAPI solution, manufacturers can now test intelligent sensing configurations and driver safety monitoring systems across a broader set of environments and solutions without compromising customer privacy.
"For safe and general deployment of automobiles, especially AVs, Artificial Intelligence (AI) systems need to perceive the world reliably and make proper decisions across a wide range of situations," said Yashar Behzadi, CEO of Synthesis AI. "With recent attention directed to driver monitoring systems to improve road safety, it's inevitable that the demand for synthetic data and its simulation capabilities will only increase, as the technology is uniquely positioned to accelerate the development of driver safety and autonomous systems."
Manufacturers will have the ability to mimic driver behavior in virtual car environments to test and iterate their models across a broader set of settings and situations without building and deploying fleets of vehicles. To meet the data demands of the in-cabin driver safety monitoring systems, Synthesis AI's FaceAPI enables the on-demand generation of thousands of unique identities with granular control of emotion, gaze angle, head pose, accessories, environments, camera systems (e.g., RGB, NIR, TOF), and more. Since the data is generated, the image data comes with an expanded set of pixel-perfect labels, including facial landmarks, gaze, angle, depth maps, segmentation, surface normals, and facial meshes. As a result, automotive manufacturers will be able to build more robust training models in a fraction of the time and cost of traditional human-annotated real-world data approaches.
Synthesis AI, which works with automobile and autonomous vehicle manufacturers and tier-1 suppliers, is continually building capability to meet the future demands of manufacturers.
Seagate and NI Connect Partner for ADAS
NI CONNECT – NI (NASDAQ: NATI) and Seagate® Technology Holdings (NASDAQ: STX), a world leader in data storage infrastructure solutions,  announced a new collaboration to enhance data storage and transfer services, including a first-of-its-kind advanced driver-assistance systems (ADAS) record offering. The announcement was made during NI Connect, the test and measurement company's premiere digital event for engineers.
The new ADAS record offering combines NI's high performance in-vehicle data logging systems with Seagate's data transfer and edge storage services, enabling original equipment manufacturers (OEMs) and suppliers to efficiently leverage data to ensure the safety and reliability of the next generation of autonomous vehicles.
The latest autonomous vehicles require more real road data than ever before, making efficient data storage all the more important. With this innovative ADAS record offering, OEMs and suppliers can modernize their data storage strategy from self-managed to storage as a service (StaaS), leading to reduced costs and efficient storage. The offering combines NI's Data Record System AD in-vehicle data logger for ADAS and autonomous vehicles with Seagate's Lyve™ Mobile edge storage and data transfer service.
"Seagate's Lyve Mobile helps avoid lengthy lead times and added cost for edge data storage hardware by moving from a CapEx to an OpEx model," said Chad Chesney, NI senior vice president and general manager of the Transportation Business Unit. "As we announced at NI Connect, this collaboration with Seagate is a key component of how NI will accelerate the product life cycle for ADAS components and autonomous vehicles. Our open, partner-driven approach connects experts across an entire workflow to improve quality, speed and outcomes on the path to Vision Zero."
Seagate's Lyve Mobile accelerates access to the data collected by autonomous vehicles for analysis and algorithm optimization. Lyve Mobile Array can be directly mounted to the vehicle's trunk and can store all the data in real time. After the data logging ride has been completed, it can be transported to the closest edge data center and can directly transfer the data for immediate use.
Metawave 76-81 GHz Chip
-Metawave Corp. announced delivery of the automotive industry's first 76-81 GHz beamformer chip alpha samples and evaluation boards to MIRISE Technologies, the joint venture between DENSO and Toyota Motor Corporation (TMC). MIRISE was launched last year to focus on next-generation in-vehicle semiconductors, and from its inception, has worked closely with the Metawave team to evaluate the beamformer chip and the beamsteering radar.
In 2020, Metawave successfully demonstrated the industry's first, award-winning, SPEKTRA™ analog beamsteering radar using its initial discrete phase-shifter components. SPEKTRA radar delivers the most accurate and intelligent automotive radar available today, which is able to clearly and consistently detect vehicles beyond 300 meters and pedestrians beyond 200 meters with the highest angular resolution and accuracies at these long ranges. Metawave is the only automotive radar company to demonstrate a calibrated phased array and front-end solution that enables analog beamforming signals using a single, conventional Frequency-Modulated Continuous Wave (FMCW) radar chip developed by Texas Instruments (TI). Metawave has filed for more than 250 patents with 20 issued and allowed to date.
At the heart of SPEKTRA radar is Metawave's MARCONI™ beamformer chip for multi-channel operation at 77 GHz, which, when used with Metawave's proprietary calibration system, enables steering of transmit and receive beams in precise steps and over a targeted field-of-view range. The MARCONI antenna in package's (AiP's) ability to steer a focused, high-gain beam while running advanced Virtual MIMO Array algorithms gives SPEKTRA radar-based platforms an edge over conventional, purely digital radars. Also referred to as "radar on a chip," conventional radars use wider, lower gain beams and fundamentally cannot achieve the same effective isotropic radiated power (EIRP) and range performance as SPEKTRA. The AiP module follows a recent trend in commercial mmWave products, especially in the wireless cellular market, to assemble and package the Marconi chips with the AiP– therefore, creating a higher level of integration and increasing performance due to fully calibrated modular building blocks that can be configured with the antenna array(s) for driving virtual MIMO array algorithms. These building blocks can be used in various geometries and topologies to develop application-specific radar modules for multi-functional uses.
The high-performance radar front end that enables SPEKTRA radar is an innovation within the TI mmWave sensor portfolio.
"Automakers can now steer long-range radar with higher precision to enable driver assistance features and help make driving safer, even on busy streets and other road conditions that challenge existing systems," said Sneha Narnakaje, manager for automotive radar sensors at TI. "The fully calibrated MARCONI analog beamformer chip combined with the TI mmWave radar front end, AWR2243, can deliver higher angular resolution at longer ranges. The SPEKTRA radar platform leverages the advanced frame and chirp configuration and built-in circuitry for phase coherency of the AWR2243."
In early 2021, Metawave also demonstrated its the proprietary artificial intelligence (AI) AWARE™ platform that enables SPEKTRA radars to perform real-time object classification and labeling for more efficient and faster Advanced Driver Assistance Systems (ADAS) processing with over 94% labeling accuracy. Because of its machine-learning sensor fusion, the AWARE platform enables SPEKTRA radar to deliver accuracy in storms, darkness, and dense fog, even as vehicles travel at highway speeds. SPEKTRA radar's ability to detect and classify objects beyond 300 meters is due to its unique ability to focus its beams along a specific field of view (FoV) direction to reach faster frame rates when combined with virtual MIMO array techniques in the back-end. Traditional radars use four or more transceiver chips for digital beamforming or they 'flash' a wide FoV, limiting range and preventing the radar's ability to accurately distinguish between objects that are close in proximity.
Radar is still considered a critical sensor for deploying highly automated and autonomous driving as radar provides long range sensing at a the high 55 dBm maximum transmit focused power for all-weather operation. According to Precedence Research, automotive radar market size is projected to grow at a healthy CAGR of 11.4% to be worth $8.30 billion by 2027. Radar's ability to provide accurate velocity information, under complicated driving conditions, makes it imperative for autonomous vehicle deployment and growth.
SPEKTRA radar provides automakers with the ability to deliver ADAS and safety features, including left-turn assist, blind-spot monitoring, automatic emergency braking, adaptive cruise control, traffic-jam pilot, highway pilot, automatic emergency braking, lane assist, and other features.
Shield AI & Martin UAV
Shield AI, a fast-growing technology company that develops artificial intelligence and self-driving car technologies for the defense industry, announced that it has signed a definitive agreement to acquire Martin UAV, an aerospace company best known for its industry-leading vertical takeoff and landing (VTOL) unmanned aircraft, V-BAT. Shield AI will integrate its combat proven autonomy software, Hivemind®, into the V-BAT, reinforcing Shield AI's leadership position in defense-focused edge autonomy.
Shield AI's Hivemind® is the leading artificial intelligence and autonomy stack for a variety of applications across the defense landscape. It uses state-of-the-art path-planning, mapping, state-estimation, and computer vision algorithms, combined with reinforcement learning and simulations, to train unmanned systems to execute a variety of missions – from infantry clearance operations to breaching integrated air defense systems with unmanned aircraft.
The V-BAT, with its innovative, near-zero footprint VTOL and long-endurance capabilities, is unlike any UAS on the market. Propelled by a single, ducted, thrust-vectored fan, it takes off and lands in the style of a SpaceX rocket. It offers 11 hours of flight time, carries 25 lbs. of payload, and can hover and stare 10 times longer than any of its competitors. Its logistics footprint fits into the bed of a pickup truck or inside a Blackhawk helicopter, significantly reducing the total cost of capability. US and international customers view the V-BAT as a flexible platform capable of performing Group 1 UAS to Group 4 UAS missions and beyond.
"Expeditionary. Intelligent. Collaborative. Expeditionary means capability on the edge, within control of the units who need it most. V-BAT is expeditionary today. Intelligent means aircraft that make their own decisions to execute commander's intent to accomplish missions with or without reach-back. Collaborative means numerous V-BATs working together to provide access and area coverage with resilience in high threat environments. The combination of Shield AI and Martin UAV and the integration of Hivemind® into the V-BAT represents the future of unmanned aircraft.," said Brandon Tseng, Shield AI cofounder and former Navy SEAL.
"GPS and communications on the battlefield are no longer assured. A great aircraft without an AI to make intelligent decisions will be sidelined against China, Russia, and an increasing number of adversaries who are fielding electronic warfare and anti-air systems. Shield AI is one of the only companies that has operationalized advanced aircraft autonomy on the battlefield. Hivemind will make V-BAT the first and only Group 3 UAS built for sustained operations in denied environments," according to Ruben Martin, CEO Martin UAV.
"Our team extensively examined the VTOL aircraft market. The architecture of the V-BAT is special. It looks different because it is different – no product or technical architecture is better positioned to meet current and future Department of Defense needs. The engineers behind V-BAT solved extremely complex problems with innovative and first-principles approaches. By addressing these problems, they unlocked critical advantages over other VTOL aircraft," said Ryan Tseng, Shield AI CEO and cofounder.
Martin UAV's V-BAT has over two years of persistent operational experience at sea in support of SOUTHCOM, the US Marine Corps, and multiple international customers. In April of 2021, the US Navy selected the V-BAT over 13 prime OEM competitors in a highly competitive selection process, naming Martin UAV the sole winner of the Mi2 competition.
Last week Shield AI announced its acquisition of Heron Systems, the winners of the DARPA AlphaDogfight Trials bolstering applications of Hivemind® for Group 5 and next generation fighter aircraft. The acquisition of Martin UAV complements a deliberate strategy to integrate Hivemind® onto unmanned systems for defense and commercial applications. Shield AI is building a portfolio of systems via vertical integration and strategic partnerships centered around its Hivemind® AI and autonomy stack.
Optimus Ride Granted DOE Grant at Clemson Univ.
–Optimus Ride, a leading autonomous shuttle company, today announced it will receive up to $4.3 million from the U.S. Department of Energy (DOE) to launch the first autonomous vehicle (AV) system at Clemson University, marking one of the largest autonomous shuttle deployments in the U.S. Optimus Ride was selected based on the environmental benefits its electric autonomous shuttles can deliver on a large scale and its contributions to reducing carbon dioxide (CO2) emissions. In support of the Biden-Harris Administration's goal of a net-zero emissions economy by 2050, this deployment is the sole AV project in the DOE's $60 million effort to fund 24 research and development projects that are decarbonizing the transportation sector and reducing CO2 emissions from passenger cars and light- and heavy-duty trucks.
The DOE funds will enable Optimus Ride to bring its convenient, cost effective, and sustainable autonomous mobility services to Clemson University students, faculty, staff, and visitors. The project presents a unique opportunity for data collection, research, and development to further advance autonomous vehicle technology and adoption. Optimus Ride will partner with Clemson University, University of California, Berkeley, and Argonne National Laboratory to analyze rider behavior and adoption and examine the potential sustainability impact electric AV shuttles can have when deployed at scale. Optimus Ride will also analyze its routes, vehicle performance, sustainability benchmarks, and other data to continue to refine its mobility service and further advance its autonomous vehicle technology.
Clemson's 1,400 acre campus welcomes more than 25,000 students annually, making it an optimal testing environment to study the real-life situations, use cases, and passenger behavior that are hard to replicate on a test track. The university will benefit from convenient and efficient transportation with the goal of becoming the model for other campuses and master planned communities to pursue autonomous vehicle adoption.
Transportation accounts for approximately 30 percent of total U.S. energy needs and generates the largest share of the country's greenhouse gas emissions. The DOE funded projects address the largest contributors to transportation sector emissions: passenger cars, light-duty trucks, which account for nearly 60 percent of emissions, and medium- and heavy-duty trucks, which account for nearly 25 percent.
Marelli  & SMRP Partner
– Marelli Automotive Lighting, the lighting division of leading global automotive supplier Marelli, and Samvardhana Motherson Automotive Systems Group (SMRP BV), one of the world's largest manufacturers of interior and exterior components for the automotive industry, have signed a MOU to explore new technological partnership focused on Smart illuminated exterior body parts. This intends to focus on components such as front grills and bumpers, along with other car parts that can be illuminated. These components are expected to become a growing trend in the future of mobility, with increased adoption of Advanced Driver-Assistance Systems (ADAS) and Autonomous Driving (AD) in the coming years.
in the production of big plastic automotive parts through its operating subsidiaries, while Marelli Automotive Lighting will bring its extensive know-how in the field of automotive lighting and sensors integration to the collaboration respectively. The collaboration will be aimed at OEMs globally and will focus on Smart illuminated front grills and bumpers, as well as on illuminated rear ends, illuminated fenders and illuminated rocker panels.
Alongside the lighting systems, Smart illuminated grills and bumpers are expected to host a number of different sensors aimed at ADAS and Autonomous Driving functions (such as LiDARs, radars and cameras) along with and communication functionalities which include displaying or projecting messages, thus making them also a tool for sensing and V2X (Vehicle-to-Everything) communication. In terms of styling, illuminated parts have also a decorative function, as they can also integrate customised illuminated elements, which are being increasingly used in branding across vehicles.
KPIT Joins AVCC
KPIT Technologies, a leading independent software development, and integration partner to the automotive and mobility industry, announced joining the Autonomous Vehicle Computing Consortium™ (AVCC). It marks continued efforts to lead the software technology journey with global mobility leaders toward an autonomous future.
KPIT joins leading OEMs, Tier 1s, and semiconductor companies, such as GM, Toyota, Subaru, Veoneer, ARM, Bosch, NXP, Renesas as a member of the AVCC to collaborate and contribute to autonomous driving technology.
AVCC is a global collaboration of automotive and technology industry leaders focused on automated and assisted driving compute solutions. The way autonomous driving solutions are developed is changing rapidly both from the hardware and software perspectives. The role of semiconductors, middleware, operating systems, and importantly embedded software is changing. AVCC helps bring organizations deeply invested in this space to discuss and find solutions for the future.
KPIT's expertise and insights from Advanced Driver Assistance Systems (ADAS)/ Autonomous Driving (AD) development for more than a decade and working on 50+ vehicle production programs will help make key contributions to this consortium on software architectures, platforms, and components.