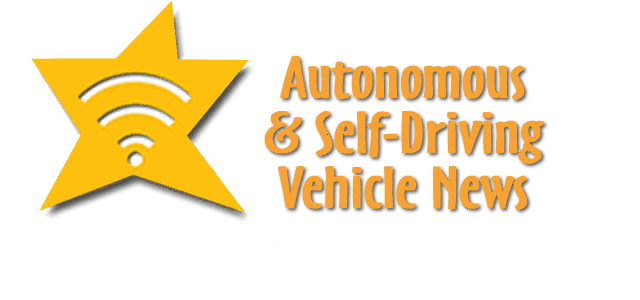 In autonomous, self-driving and lidar news are alwaysAI, Local Motors, Innoviz, SpringCloud, ADASKY, Piaggo Fast Forward, Velodyne, AEye, Baidu, Cepton Tech and Continental.
alwaysAI Computer Vision for Local Motors
Local Motors and computer vision platform leader, alwaysAI®, have announced a strategic partnership to bring advanced computer vision applications to Olli 2.0, Local Motors' autonomous electric vehicle. This partnership will dramatically improve the passenger onboarding and in-cabin experiences, as well as overall safety.
alwaysAI®'s platform will enable automated accessibility features and enhanced passenger experience in Local Motor's AV products. These features will allow transit services to reach more passengers, drive up vehicle utilization, and improve passenger safety.
"Computer vision is a critical part of the new transportation industry. CV provides intelligent sight to autonomous vehicles, like the shuttles from Local Motors, and presents a significant opportunity to improve services and features as AVs spread across our communities," says Marty Beard, Co-founder & CEO of alwaysAI®.
alwaysAI® will work with Local Motors initially to offer their customers smarter and safer onboarding experiences, particularly for customers with unique assistance needs (e.g., wheelchairs, canes, etc.). Alongside the Santa Clara Valley Transportation Authority, the companies' first joint deployment of deep learning computer vision will provide a smarter onboarding experience for veterans in Palo Alto, CA. In addition, the companies will work to improve overall in-cabin experience and safety.
Innoviz Partners with SpringCloud
Innoviz Technologies(Nasdaq: INVZ), a leading provider of high-performance, solid-state LiDAR sensors and perception software, and SpringCloud, a leading autonomous mobility service provider, recently completed a partnership agreement.
This partnership builds on Innoviz's strong relationships in Korea. NAVER, the Korean IT giant, together with Delphi Automotive and Magna International, invested in Innoviz Technologies in 2017. Additional Korean investors in Innoviz include Samsung, Softbank and SK.
ADASKY Awards Production Contract
ADASKY, maker of the Viper, an intelligent long-wave infrared (LWIR) camera for ADAS, autonomous vehicles and smart city applications, was awarded a production contract with a top American automaker to bring its technology to a vehicle model line by 2023, helping to make roads safer.
The American automaker will be integrating the Viper camera and its perception software into the 2023 model in the first stage of a multi-year development program. To support this order as well as a growing demand for advanced thermal imaging technologies, ADASKY is opening its first mass production facility in Israel and establishing a presence in North America.
A 2019 study by AAA (American Automobile Association) found that current automatic braking systems with pedestrian detection are ineffective during nighttime conditions. Unlike other sensors limited by so-called "edge" cases such as heavy rain, blinding sunlight, and dense fog, ADASKY technology works under all visibility conditions.
The thermal Viper camera has a detection range of over 200 meters and can identify living beings – people and animals, better than any other sensing technology, especially in adverse weather, glaring lights, and complete darkness. The Viper also includes advanced range estimation software to enhance Automatic Emergency Braking (AEB) and Forward Collision Warning (FCW) capabilities in addition to superior A.I. algorithms for accuracy and image quality to boost overall performance.
The current generation of Viper was a CES 2021 Innovation Award honoree for its superior technology helping to make vehicles and roadways safer. The previous generation of the technology was a 2020 CES Innovation Award honoree.
Piaggo Fast Forward's New Sensor Tech
Piaggio Fast Forward (PFF), the Boston-based robotics company and a leader in smart following technology, has developed new sensor technology for implementation not only in consumer and business robots but also in scooters and motorcycles.
Founded in 2015 by the Piaggio Group, PFF has previously focused on advancing innovation in smart following technology and smart behavior implementation in robots and machines, but in a strategic decision last year, began developing a custom radar sensor module for use first in Piaggio Group motorcycles and scooters with the intention to provide the technology to other companies in the future.
PFF's hardware-software modules offer uncompromising safety by providing robust monitoring in all environmental and lighting conditions. PFF awarded a supply contract for the modules' Radar-on-Chip to Vayyar Imaging, marking the deployment of the industry's first ever 4D imaging radar-based motorcycle safety platform. The complete sensor package is developed, built and supplied by PFF for mass production in Piaggio Group motorcycles' Advanced Rider Assistance Systems (ARAS).
ARAS applications are on the front line of the battle to prevent collisions and protect motorcycle riders. ARAS technology meets the rigorous technological requirements of traditional driver assist functions, addressing additional motorcycle-specific challenges such as size constraints and seamless vehicle maneuverability at high-tilt angles.
The PFF modules use Vayyar's mmWave 4D imaging Radar-on-Chip (RoC) sensor, enabling multiple ARAS functions such as Blind Spot Detection (BSD), Lane Change Assist (LCA) and Forward Collision Warning (FCW) with a single sensor supporting a range of over 100m, and an ultra-wide field-of-view. PFF robots incorporating the radar technology are expected to be released at the end of 2021, with Piaggio Group motorcycle models equipped with the PFF sensor module launching in 2022.
"PFF is creating advanced technology products for robots and motorcycles that detect and measure objects in our surroundings to provide the information we need for mapping, object detection, and control, regardless of lighting, weather and other environmental factors. We have chosen to develop our sensing applications with Vayyar's 4D imaging radar technology. We are excited to work with such a professional, passionate team, to develop innovative new solutions that provide our customers with a better product experience." Greg Lynn, CEO at Piaggio Fast Forward.
The Vayyar 4D imaging radar technology being used in both PFF robots and PFF sensing modules developed for the motorcycle industry supports a large Multiple Input Multiple Output (MIMO) array that enables ultra-high resolution point cloud imaging for holistic monitoring of a robot's and a vehicle's surroundings. This high-performance sensor incorporates sophisticated single-chip 4D imaging radar technology, featuring an ultra-wide field of view (both in azimuth and elevation) with no dead zones, detecting and tracking multiple targets. Its small form-factor is engineered to address the unique challenges of motorcycle and robotics design.
"We're very excited to partner with PFF, who are at the forefront of sensor technology, both in terms of harmonization with rider experience on two- and three-wheeled products, as well as application in their innovative robots. Motorcycle riders are among the most vulnerable road users, and this is a big step forward in reducing their risk of collision," says Ilan Hayat, Director of Business Development at Vayyar Imaging. "Regardless of vehicle type, rider safety should not be compromised, and by partnering with PFF we are thrilled to deliver an automotive standard of safety to motorcycles," added Hayat.
Full Speed Automation Buys Pyxis
Full Speed Automation, the manufacturing automation company founded by the former head of Core Automation Engineering at TESLA, has announced the purchase of Renetec's Pyxis Platform ("Pyxis") for embedded Graphical User Interface (GUI) development.
Pyxis will be an important piece of the puzzle in Full Speed Automation's solution for manufacturing. By bringing web tools into the embedded world, Pyxis will significantly reduce time to develop interfaces and improve usability and overall aesthetics of end-solutions.
"Pyxis' unique abilities to execute and combine both web and native code in a single embedded runtime dramatically extends the reach of VITESSE™, our no-code manufacturing platform," says Luc Leroy, founder and CEO of Full Speed Automation.
4-Legged ANYmal Robotic Inspectors with Velodyne Lidar
–Velodyne Lidar, Inc. (Nasdaq: VLDR, VLDRW)  announced that ANYbotics is equipping its autonomous mobile robots with Velodyne's puck™ lidar sensors. ANYbotics robots provide industrial operators with an automated robot inspection solution to support plant monitoring and maintenance.
THE four-legged robot ANYmal from ANYbotics performs inspection and monitoring tasks in demanding industrial environments such as mining and minerals, oil and gas, chemicals, energy and construction. ANYmal's legs provide unparalleled mobility when climbing and descending stairs, overcoming obstacles, steps and gaps, and crawling in tight spaces. ANYmal's inspection payload provides visual, thermal and acoustic insights for condition monitoring of equipment and infrastructure. Equipped with Velodyne's puck sensors, ANYbotics' robotic inspection solution is capable of mapping industrial environments to detect obstacles and allow ANYmal to avoid collisions while navigating harsh environments with higher accuracy.
"ANYbotics' robotic solutions are characterized by the automation of industrial inspections, which provide plant operators with information to maximize plant availability and improve safety," said Erich Smidt, Executive Director Europe, Velodyne Lidar. "By using Velodyne's lidar, their robots can autonomously navigate complex multi-story environments and find the fastest way to complete missions. During operation, the robot system can safely avoid obstacles and move reliably over rough terrain."
Velodyne lidar sensors are important components of robot autonomy and navigation. They allow mobile robots to go beyond controlled situations with predefined tasks and function in unknown and unpredictable environments. Velodyne's sensors provide real-time 3D perception data for localization, mapping, object classification, and object tracking. By combining high-resolution image data with a wide vertical field of view, the sensors detect the shape even of objects with low reflectivity, regardless of their material and movement. This perceptual ability is crucial for the safe and effective operation of mobile robots.
AEye Opens Tokyo Office
Eye Inc., ("AEye"), the global leader in adaptive, high-performance LiDAR solutions, today announced the opening of its Tokyo office to support and grow AEye's existing base of automotive, mobility and industrial partners, suppliers, customers and system integrators in Japan.
The new office will be led by country manager Eisuke Miura, a 35-year automotive product executive, who has served in general manager and business development (BD) director roles in automotive and IoT at Socionext and Fujitsu. He will be joined by an accomplished BD, sales and field application engineering team with automotive experience at companies such as Continental and Denso. Miura will report to Bernd Reichert, AEye's recently appointed Senior Vice-president of ADAS. Reichert joined AEye from Valeo, where he managed the LiDAR and Global Driver Assistance business.
Baidu's Apolong II Autonomous Minibuses
Baidu, Inc. announced the launch of Apolong II, a new generation of multi-purpose autonomous minibuses that are being rolled out in Guangzhou Huangpu District. The Apolong II is equipped with advanced autonomous driving capabilities and the latest in-vehicle smart cabin technologies to enhance passenger experience. In line with these substantial upgrades, the Apolong II can comprehensively meet diversified market demands by providing customizable multi-purpose autonomous vehicle solutions for public transport, mobile policing, healthcare providers and other commercial industry scenarios, marking a milestone in the ongoing evolution of smart transportation for this intelligent era.
The Apolong II minibus effectively mirrors the powerful autonomous driving capabilities of Baidu's Apollo Robotaxi by incorporating the latest self-developed autonomous driving computing unit and sensor system. Compared to its predecessor, the Apolong II has received sweeping upgrades comprised of 155 capability enhancements that enable Apolong II to operate on open roads as the operational design domain (ODD) has been expanded. The computing power of Apolong II has increased three times to 372 Tops. Its sensor system is enhanced to include two 40-channel LiDAR sensors, which integrate millimeter-wave radars and surround view cameras. The refined sensor system can now detect up to 250 meters, while positioning accuracy and overall responsivity have reached new levels to be measured in centimeters or milliseconds respectively. The Apolong II can successfully navigate the complexities of operating on open roads, such as unprotected left turns, lane-switching and crossing traffic scenarios.
Cepton Tech Partners with Big OEM & KOITO
Cepton Technologies, Inc., a leader in high performance MMT® lidar solutions for Advanced Driver Assistance Systems (ADAS), Autonomous Vehicles (AV) and Smart Infrastructure applications, announced today that its automotive Tier 1 partner and current shareholder, KOITO MANUFACTURING CO., LTD. ("KOITO") committed to invest a further $50 million in Cepton's business. KOITO's second investment in Cepton's business since 2020 will be made through KOITO's participation in a Private Investment in Public Equity (PIPE) offering of shares of common stock of Growth Capital Acquisition Corp. ("Growth Capital") (Nasdaq: GCAC), a special purpose acquisition company (SPAC), in connection with Cepton's recently announced proposed merger with Growth Capital. KOITO has agreed to purchase 5,000,000 shares of common stock of Growth Capital in the PIPE at a purchase price of $10.00 per share, which is subject to the completion of, and will close simultaneously with, the business combination.
KOITO originally started an evaluation of Cepton's MMT® based lidars in 2018. In 2020, KOITO made an investment in Cepton to help accelerate Cepton's development and enable KOITO's industrialization of high-performance and high-reliability lidar sensors for ADAS and AV applications. As part of that transaction, KOITO obtained non-exclusive rights to manufacture and sell Cepton's lidar sensor design for an automotive application, using key components supplied by Cepton.
The KOITO-Cepton collaboration secured the largest ADAS lidar series production award at a major global automotive OEM. To support this design win and to prepare for anticipated series production starting in 2023, KOITO has established a manufacturing line for MMT lidars. The elegant and low-cost MMT® architecture using mainstream technologies enables a mirrorless, frictionless and rotation-free lidar solution that meets the stringent demands for ADAS such as high performance, high reliability, affordability, and manufacturability at high volume. In parallel, Cepton continues to focus on the advancement of MMT lidars to support additional ADAS OEM engagements and joint business opportunities. In order to deepen the relationship with Cepton, and to support Cepton's investment in its business to support its strong commercial traction, KOITO has decided to invest in Cepton's business for a second time.
Continental Invests in Kopernikus Automotive
Technology company Continental is investing in Leipzig-based startup Kopernikus Automotive with a minority stake. The two companies have agreed not to disclose the size of the investment. As a specialist in autonomous driving technologies, Kopernikus develops solutions for infrastructure-based maneuvering of vehicles. The technology is based on sensors permanently installed in the infrastructure and artificial intelligence-based algorithms that centrally move the vehicles. The first two use cases of this technology are automated parking in parking garages, also known as Automated Valet Parking (AVP), and autonomous maneuvering of, for example, newly produced vehicles at vehicle manufacturers or in logistics areas.
The first vehicles are already being steered through vehicle factories without a driver, based on infrastructure – this technology will also decisively change parking in the near future. With Automated Valet Parking, drivers get out, for example at an airport terminal, hand the vehicle over to the infrastructure via an app, and the car parks autonomously. The vehicle is guided by the infrastructure installed in the parking garage. Cameras are used as sensors here. At the heart of the system are AI-based algorithms that ensure safe and optimal orchestration and guidance of all vehicles. Kopernikus Automotive provides a solution of this kind that can be cost-effectively implemented in any parking garage, hotel and airport, making it ready for autonomous parking.
The prerequisite for using the solution is an additional vehicle function (Central Motion Control), which converts the trajectory specified by the intelligent infrastructure into the control of the corresponding actuators. The vehicle components required for this are an automatic transmission, an electric parking brake, electric steering assistance and an intelligent communication unit. These are already installed as standard in many vehicles.