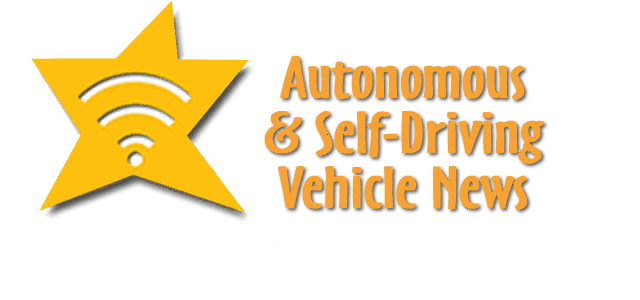 In autonomous and self-driving vehicle news are Airbiquity, Cyngn, Magna, Veoneer, Argo AI, Lyft, Beep and Algolux.
Airbiquity Partners with Cyngn
Airbiquity®, a global leader of connected vehicle services, announced its partnership with Cyngn, an autonomous vehicle (AV) technology provider. Cyngn's flagship product, DriveMod, is an end-to-end autonomy solution that can be flexibly deployed on multiple vehicle types in various environments. By integrating Airbiquity's OTAmatic® over-the-air software management platform and the Cyngn DriveMod autonomous driving system, organizations can invest in industrial AV technology that starts generating value today while being prepared to tackle the challenges of tomorrow. According to Global Market Insights Inc., the material handling equipment market is estimated to reach US $200 billion by 2027.
Industrial AV solutions often require companies to replace their entire existing vehicle fleet. The Airbiquity and Cyngn partnership shifts that paradigm. The technology stack that results from this partnership will enable companies operating in the materials handling market to securely evolve their vehicle fleets into AV systems that can be updated and refined over time, leading to increased autonomous fleet management efficiency and up-time.
Mobileye Testing in NYC
Intel's Mobileye has launched testing for it developmental AV in one of the most difficult driving environments in the world: the streets of New York City.
Many of the unique challenges presented by testing self-driving in New York we anticipate will inform their deployment around the world. But we're not putting all our proverbial eggs in the Big Apple's basket. Far from it.
In addition to New York, they are currently testing AVs in Detroit, Munich, and of course back home in Israel. They expect to expand testing soon to Tokyo, Shanghai, and Paris. By putting its self-driving platform to the test in such varied and demanding environments, the company aim tos hone its autonomous-vehicle technology so that it really can operate anywhere and everywhere.
Magna Buys Veoneer
Magna International Inc. and Veoneer, Inc. announced that they have entered into a definitive merger agreement under which Magna will acquire Veoneer, a leader in automotive safety technology. Pursuant to the agreement, Magna will acquire all of the issued and outstanding shares of Veoneer for $ 31.25  per share in cash, representing a total value of  $ 3.8 billion, and an enterprise value of $ 3.3 billion, inclusive of Veoneer's cash, net of debt and other debt-like items as of March 31, 2021.
Veoneer Partners with Baraja
The automotive technology company Veoneer, Inc. has signed an agreement with pioneering LiDAR company Baraja to industrialize their Spectrum-Scan™ LiDAR technology for the next market wave of L2+ through L4 autonomous vehicle applications.
Under the non-exclusive agreement, Veoneer will develop, market and integrate a scalable Spectrum-Scan™ platform from Baraja to serve the automotive market.
Veoneer chose to partner with Baraja after extensive testing, as Baraja offers robust technology and a roadmap that lends itself to be amongst the smallest size lidars to enable vehicle integration.
Baraja's Spectrum-Scan™ LiDAR connects a wavelength-tunable laser to prism-like optics, deflecting the light in different directions to achieve scanning with higher reliability and lower cost. Baraja's RMCW technology enables industry leading interference rejection and the ability to measure instantaneous velocity which distinguishes it from traditional Time of Flight (ToF) approaches.
"Veoneer is a natural partner for us. We built our Spectrum-Scan™ technology to enable autonomous driving that is safer, more accessible and ready today for the next generation of vehicles. By combining our technology with Veoneer's vast experience in automotive design and platform integration, this partnership helps ensure the world's leading automotive brands can bring that autonomous reality to more people," said Federico Collarte, Founder & CEO of Baraja.
Spectrum-Scan™ enables Level 4 autonomy
Baraja Spectrum-Scan™ LiDAR completely rethinks the way autonomous vehicles see the world around them. Instead of relying on fragile moving parts and oscillating mirrors, it uses dispersive optics to scan the environment, significantly improving reliability and robustness compared to traditional FMCW or spinning LiDAR.
Baraja's Spectrum-Scan™ LiDAR creates high-resolution pointclouds to accurately detect objects at more than 250 meters away at speed, while remaining immune to interference from other sensors or light sources. The technology is also more tolerant to factors that have hindered traditional LiDAR systems such as heat, shock and vibration. Baraja has tested its LiDAR in the harshest conditions, from the Australian outback to arctic tundra, to ensure it works in any condition.
This technology will be complimented with Veoneer's decades-long industry experience in developing automotive grade sensing solutions for driver assistance and autonomy applications to create a new generation of LiDAR systems enabling automakers to detect and classify objects faster and with more precision.
"Veoneer is committed to offering safe, robust, high-quality sensor solutions to vehicle manufacturers globally. We have performed extensive research among 70 LiDAR technology companies globally, and have come to the conclusion that by partnering with Baraja, Veoneer will be able to offer and integrate scalable automotive-grade LiDAR-sensors in future cars, at competitive prices," said Jan Carlson, Chairman, President and CEO of Veoneer.
RMCW – Random Modulation Continuous Wave
FMCW – Frequency-Modulated Continuous Wave
Argo AI Partners with Lyft for Autonomous Rides
In an industry-first collaboration, Argo AI, Lyft and Ford Motor Company are working together to commercialize autonomous ride hailing at scale. The unique collaboration brings together all of the parts necessary to create a viable autonomous ride hailing service, including the self-driving technology, vehicle fleet and transportation network needed to support a scalable business and deliver an exceptional experience for riders.
Argo AI and Ford will deploy Ford self-driving cars, with safety drivers, on the Lyft network, as part of a network access agreement, with passenger rides beginning in Miami later this year and in Austin starting in 2022. As vehicles are deployed, Lyft users within the defined service areas will be able to select a Ford self-driving vehicle to hail a ride. This initial deployment phase will lay the groundwork for scaling operations, as the parties are now working to finalize agreements aiming to deploy at least 1,000 autonomous vehicles on the Lyft network, across multiple markets over the next five years.
The collaboration is designed to scale autonomous vehicle deployment using market and safety data that helps define where self-driving technology can safely serve consumers. As part of the agreement, Argo will use anonymized service and fleet data from Lyft to overcome the challenges faced by other autonomous vehicle companies by focusing on where they can build a sustainable business and validate deployment through localized safety data. In addition, Lyft will receive 2.5% of the common equity of Argo AI as part of the licensing and data access agreements to collaborate on the safe commercialization of autonomous vehicles.
In order to support self-driving vehicle deployments at scale, Ford has established a robust presence in Miami, Austin and Washington, D.C. This includes operations to support commercial fleets, including fueling, servicing and cleaning, ultimately ensuring a great experience for customers. Ford also has established strong community relationships, including working closely with city leaders to provide valuable mobility solutions to meet their unique needs.
Beep Opens HQ in FL
– Beep – a global leader in multi-passenger, electric, autonomous mobility solutions –today announced the company's grand opening of its headquarters in Lake Nona, Fla. The 10,000 square-foot facility is now home the Beep Command Center, a state-of-the-art, centralized command center used to actively monitor all autonomous projects for an unrivaled level of passenger safety, an innovation lab, which is intended to highlight premier partners in the autonomous vehicle industry, and all the company's administrative and operational functions.
Algolux Selected by AI-See Led by MBZ
Algolux, a globally recognized computer vision software company, has been selected to participate in the AI-SEE project led by Mercedes Benz AG to ensure safe driving in poor visibility conditions. Recently named to the 2021 CB Insights AI 100 List of the world's most innovative AI startups and winner of the Most Outstanding Autonomous Vehicle Technology Innovation at the 2021 Tech.AD Europe Awards, Algolux will cooperate with 20 world-class partners on the OEM and supplier level over a period of three years to enable Level 4 autonomy for mass-market vehicles. The intent is to build a novel robust sensor system supported by artificial intelligence enhanced vehicle vision for low visibility conditions.