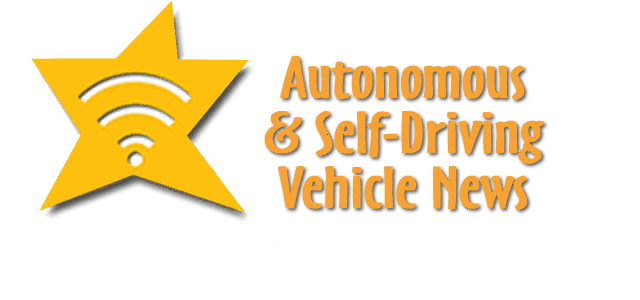 In autonomous and self-driving vehicle news are Hyundai, Velodyne, Volvo, Quanergy, Toyota Mobility, Plus, Embark, Ouster, Leddartech, Cognata, and Brodmann17.
Hyundai Boston Dynamics Buy Finalized
Hyundai Motor Group (the Group), Boston Dynamics, Inc. and SoftBank Group Corp. (SoftBank), announced the completion of the Group's acquisition of a controlling interest in Boston Dynamics from SoftBank, following the receipt of regulatory approvals and other customary closing conditions. The deal valued the mobile robot firm at $1.1 billion.  Additional financial details were not disclosed.
Velodyne's New India Design Center
Velodyne Lidar, Inc. (Nasdaq: VLDR, VLDRW) announced the launch of its new India Design Center in Bangalore. The center furthers Velodyne's growth strategy to drive continuous innovation in lidar sensor and software solutions that transform lives by advancing safe mobility and smart communities in global markets.
The India Design Center will closely collaborate with Velodyne's San Jose, Calif.-based engineering team in leading-edge research and development to build customer-focused solutions. The center's Bangalore location positions Velodyne to tap into a rich talent ecosystem with expertise in developing automotive-grade products that scale to meet customer needs worldwide. It will enable Velodyne to closely cooperate with the many automotive development centers based in India.
The India Design Center is actively focused on growing its engineering talent team in hardware, FPGA, embedded software, board design, systems engineering, ASIC, perception software, functional safety, cyber security and other adjacent areas. The center will be led by Parthasarathy Narasimhan, who has joined Velodyne as Vice President of Engineering and Managing Director of the India Design Center. Mr. Narasimhan brings deep experience in building and scaling design teams across multiple engineering groups, including most recently at OpenSilicon.
Toyota and May Mo
– The Toyota Mobility Foundation (TMF), Energy Systems Network (ESN) and the Indiana Economic Development Corporation (IEDC), have joined with May Mobility, a leader in autonomous vehicle (AV) technology and shuttle operations, to launch a free autonomous shuttle service in Central Indiana.
The free service, a part of TMF's Together in Motion Indiana, began June 1, and serves the downtown Indianapolis and Indiana University–Purdue University Indianapolis (IUPUI) communities. Together in Motion is an initiative bringing stakeholders together to test the interoperability of mobility innovations and facilitate the efficient movement of people and goods. The autonomous shuttle service supports the United Nations' Sustainable Development Goals (SDGs) Sustainable Cities and Communities goal (No. 11) and Toyota's commitment to providing Mobility for All.
The free service, a part of TMF's Together in Motion Indiana, began June 1, and serves the downtown Indianapolis and Indiana University–Purdue University Indianapolis (IUPUI) communities. Together in Motion is an initiative bringing stakeholders together to test the interoperability of mobility innovations and facilitate the efficient movement of people and goods. The autonomous shuttle service supports the United Nations' Sustainable Development Goals (SDGs) Sustainable Cities and Communities goal (No. 11) and Toyota's commitment to providing Mobility for All.
Plus Parnters with Good Machine
Plus (formerly Plus.ai), a global provider of self-driving truck technology, today that they are partnering with Schmidt Futures-supported Good Machine venture studio on a pilot program to extend the sustainability impact that each company is working towards. Through this pilot, Plus's automated trucks will help move equipment used for Good Machine's sustainability efforts to address wildfires, food insecurity, illicit wildlife poaching, and illegal fishing. The partnership kicks off immediately with Plus's autonomous truck hauling equipment from Winnemucca, Nevada to South San Francisco, California to be used for a wildfire detection project in California. Additional hauls will take place over the next year of the pilot program.
A key benefit of using Plus's autonomous driving technology to haul goods on a semi-truck is the reduction of fuel consumption by 10% compared to the most efficient driver, which results in an equal decrease in carbon emissions. While Plus's technology is poised to have a dramatic impact on the $4 trillion global truck freight market, each truckload is an opportunity to reduce the burden of trucking on the environment.
"Sustainability is part of the core mission for both Plus and Good Machine. By joining forces, we are creating a win-win-win for our companies and the environment. Plus is delighted to serve as an enabler of Good Machine's inspiring sustainability efforts by using our fuel-efficient autonomous trucks to transport the equipment and supplies needed to launch these projects," said Shawn Kerrigan, COO and Co-founder at Plus.
David Solomon, CEO of Good Machine, said: "At Good Machine, we believe that solutions to the world's most pressing problems need to be inventive, sustainable, and scalable. We are excited to collaborate with a mission-aligned partner in Plus that is commercializing a sustainable commercial transportation solution which reduces the carbon footprint of our shipping needs."
Good Machine has a broad portfolio of projects addressing globally devastating issues caused by climate change and marine pollution. It includes ReefGen, an underwater, dexterous, planting robot that is reviving marine ecosystems and coral tourism around the world. Fresure is a shipping container outfitted with solar panel energy to keep perishable foods cold during handling and storage, which reduces post-harvest losses and increases the available food supply to address food insecurity. The wildfire detection project aims to use stratospheric balloon technology to detect fires early and report them to relevant authorities to help reduce catastrophic damage. Good Machine and its portfolio companies work with a number of partners, including Johns Hopkins University, Minderoo Foundation, National Science Foundation, the Nature Conservancy, Schmidt Futures, Wildlife Conservation Society, WorldFish, and others.
Embark Trucks Goes Public
Embark Trucks, Inc., ("Embark" or the "Company"), a leading developer of autonomous software technology for the trucking industry and Northern Genesis Acquisition Corp. II (NYSE: NGAB) ("Northern Genesis 2″), a publicly-traded special purpose acquisition company, jointly announced that they have entered into a definitive business combination agreement that will result in Embark becoming a publicly listed company.
Founded in San Francisco by CEO Alex Rodrigues and CTO Brandon Moak, Embark is a leading developer of software for self-driving trucks. Over the last five years, Embark has operated America's longest running road-testing program for self-driving trucks to refine the company's sophisticated self-driving software – purpose-built to navigate Class 8 trucks on long-distance freight trips. Embark partners with leading carriers, who pay a per-mile subscription cost for Embark's Driver software to deploy and enable self-driving trucks within their fleets.
Embark, through its Partner Development Program, is currently working with shippers and carriers including Anheuser-Busch InBev, HP Inc., Werner Enterprises, Mesilla Valley Transportation, and Bison Transport, to help prepare their fleets to integrate self-driving technology and scale with Embark's technology. Embark has an industry-leading safety track-record, with more than one million real world miles driven without a DOT-reportable incident.
"We have been solely focused on solving the problem of self-driving software for trucking since Embark's CTO, Brandon Moak, and I founded the company in 2016," said Alex Rodrigues, Co-Founder and CEO of Embark. "This singular and disciplined focus on the trucking market in the United States has allowed Embark to achieve many industry-first technology milestones – including the first self-driving truck to drive coast-to-coast – and positions Embark to be a leader in autonomous trucking software. The recent accomplishment of key technical milestones – including handling highway workzones on the fly – and the announcement of our Partner Development Program mark the start of Embark's transition from research to commercialization. After many years of R&D on the world's most mature self-driving truck software stack, we plan to enable carrier operation of self-driving trucks in the U.S. sunbelt beginning in 2024. Following the transaction with Northern Genesis we expect to have a war chest that fully funds this commercialization plan, and then some."
"The Northern Genesis team is enthused to partner with Embark as it continues to execute on its focused mission, a mission that began more than five years ago. Our respective teams share a conviction that success today demands alignment with the ongoing secular shifts towards sustainability and social responsibility; Embark's commitment to autonomous trucking delivers that alignment through enhanced fuel efficiency, improved driver working conditions, and safer roads for everyone," said Ian Robertson, Director and CEO of Northern Genesis 2. "We are committed to leveraging our deep owner-operator business building experience to assist Embark on its transition from great private company to great public company."
Ouster is American Certified
uster, Inc. (NYSE: OUST), a leading provider of high-resolution digital lidar sensors for the industrial automation, smart infrastructure, robotics, and automotive industries,  announced that it has achieved Buy America and Buy American certifications for sensors manufactured in its San Francisco facility.
The Buy American Act and Buy America Act require the U.S. government to prefer U.S.- made products in its purchases. These requirements also apply to purchasers other than the federal government if a project utilizes federal funds. By achieving these certifications, federal, state and municipal agencies, as well as private parties with government customers, will be able to use Ouster's digital lidar technology in federally funded projects. Other customers also stand to benefit as they look to certify their own products that incorporate Ouster's digital lidar technology.
"With the next wave of investments in U.S. infrastructure projects driven in part by recent legislation, Ouster is well-positioned to capture the increased demand for lidar technology," said Nate Dickerman, Ouster's President of Field Operations. "These certifications further differentiate Ouster's products from our peers and demonstrate our ability to scale with our federally-funded customers over time as they move from pilot projects today to larger scale deployments in the future."
These certifications will be particularly meaningful for potential customers in the smart infrastructure and mobility end markets, or anyone whose end customer is the U.S. government. Currently, over 80% of state and local transportation projects depend on federal funding which require Buy America(n) certified products when available.//
Quanergy Business Combo
Quanergy Systems, Inc. ("Quanergy"), a leading provider of next-generation solid state LiDAR sensors, and CITIC Capital Acquisition Corp. (NYSE: CCAC) ("CCAC"), announced that they have entered into a definitive agreement, providing for a business combination that will result in Quanergy becoming a publicly-listed company.
Quanergy is a leading provider of next-generation optical phased array ("OPA") technology focused on the automotive and Internet of Things ("IoT") markets. Quanergy has over 350 customers and 40 partnerships worldwide, and has established a market leading position due to its integrated solution portfolio that matches best-in-class LiDAR sensors with highly accurate 3D perception software.
The LiDAR industry is at the cutting edge of innovations in sustainability. Quanergy meets CCAC's stringent investment criteria, which focuses on New Mobility, Energy Efficiency and other Sustainability themed investments. Quanergy brings advanced technological capabilities, mass market scalability and a potentially transformative impact to the U.S., Asia and global markets.
Upon closing of the transaction, the combined company will be named Quanergy Systems, Inc. and is expected to be listed on the New York Stock Exchange (NYSE) under the ticker symbol "QNGY." The transaction is expected to further elevate Quanergy's position as an industry-leading LiDAR provider, by fully funding and accelerating the Company's growth strategy.//
Luminar Tech Standard in Volvo XC90
Luminar Technologies, Inc. (Nasdaq: LAZR) announced it will be standard on Volvo Cars' forthcoming fully electric flagship vehicle, helping the automaker to save even more lives as it sets a new benchmark for automotive safety.
The fully electric successor to Volvo Cars' XC90, to be unveiled in 2022, is now set to come with state-of-the-art lidar hardware with Luminar's Iris and perception from its Sentinel solution, in addition to an autonomous driving computer powered by NVIDIA DRIVE Orin™ and Zenseact and Volvo software. Volvo Cars aims to reduce fatalities and accidents as a whole with this new safety package.
"This is a watershed moment for the industry, and Luminar's most significant win towards establishing the next era of safety technology," said Austin Russell, Luminar Founder and CEO. "Going from a select highway pilot option to Luminar powering all next generation Volvo flagship cars as standard will kick off this new safety paradigm, serving as the catalyst for what we've been calling Proactive Safety. Volvo thinks life saving technology shouldn't be optional, and we couldn't agree more."
With the new safety package, Volvo Cars aims to reduce collisions and the reduction rate is anticipated to accelerate over time via over-the-air software updates. The new technologies are also designed to specifically address traffic situations that result in large portions of the severe injuries and fatalities that occur today.
"Volvo Cars is and always has been a leader in safety. It will now define the next level of car safety," said Håkan Samuelsson, chief executive of Volvo Cars. "By having this hardware as standard, we can continuously improve safety features over the air and introduce advanced autonomous drive systems, reinforcing our leadership in safety."
Beyond the sensor suite and AI computing performance, Volvo's forthcoming flagship model will also come with back-up systems for key functions such as steering and braking that make it hardware ready for safe, unsupervised autonomous driving once available. Alongside the lidar and autonomous software, these control redundancies help enable the Highway Pilot functionality, an autonomous driving feature for use on motorways and will be activated for customers when verified safe for individual geographic locations and conditions.
Leddartech & Cognata Integration
LeddarTech®, and Cognata, Ltd., announced the integration of Cognata's simulation authoring software with LeddarTech's sensor fusion and perception technology,  LeddarVision, to further accelerate testing and validation of self-driving agriculture vehicles. This joint offering of a highly realistic simulation and testing platform for autonomous vehicle (AV) and advanced driver assistance systems (ADAS) combines the market's leading autonomous vehicle perception training and sensor fusion along with simulation software on a cloud-powered platform.
This combined solution delivers a new level of realism in training and validating ADAS and AV performance, along with highly accurate sensor simulation, bringing novel AI-powered traffic agents, based on real-world behavior, and highly realistic virtual worlds together on a cloud-based platform.
AV and ADAS automation requires a platform that supports end-to-end development – from training to testing, to certification and driving.  The use of simulation is growing, as engineers are able to analyze systems in increasingly realistic conditions during every phase of development.
Highly realistic, large-scale simulation is a time-to-market accelerator for AV and ADAS developers, as they continue to leverage its capabilities in more phases of development to provide better product quality and safety and reduce testing time and costs.
The combined technology and expertise of the companies offer end users improved and robust testing and validation environment and perception solution, elevating the user experience with nearly real scenes.
Autonomous harvesting systems are witnessing huge demand from farm owners. Market for field farming applications is expected to grow at a significant CAGR during the forecast period, from 5 billion USD in 2020 to 20B USD in 2025, at a CAGR of 34.5%.*
VayaVision®, a LeddarTech company based in Israel, offers a leading environmental perception solution. LeddarVision provides vehicles with crucial information on the dynamically changing driving environment for safer and reliable autonomous driving. The software solution encompasses state-of-the- raw data fusion with up-sampling, AI, and computer vision and has the inherent redundancy required for functional safety.
LeddarTech, which acquired VayaVision in 2020, is a leader in level 1-5 environmental sensing solutions for autonomous vehicles and advanced driver assistance systems. Founded in 2007, LeddarTech has evolved to become a comprehensive end-to-end environmental sensing company by enabling customers to solve critical sensing and perception challenges across the entire value chain of the automotive and mobility market segments.
The Cognata platform leverages artificial intelligence, deep learning, and computer vision to create a realistic automotive simulation environment where virtual cars travel virtual roads in virtual cities – all remarkably accurate to real-world conditions, including weather conditions and an AI-based traffic model.
Brodman17 for Peachtree Corners L3
Peachtree Corners – one of the nation's first smart city environments powered by real-world connected infrastructure and 5G – today announced that Brodmann17 is the first company to add its technology to Curiosity Lab's Level 3 autonomous test vehicle. Brodmann17 will further develop and prove out its state-of-the-art software-only perception technology for assisted driving in real-world conditions.
Brodmann17: International Software Innovator, Future-Forward ADAS Suite
The company's proprietary technology is based on deep learning neural networks, utilizing commodity automotive-grade, low-power processors for edge computing to provide extremely accurate detection and alerts from forward collisions, Time-to-Collision (TTC) distance from other vehicles, pedestrians, cyclists and lane departures.
The system installed into Curiosity Lab's Ford Edge autonomous test platform consists of an automotive grade camera mounted to the inside of the vehicle's windshield, which is connected to an ADAS processor unit and a small tablet to visually display how the system quickly and accurately detects vehicles, pedestrians, lanes, traffic signs and other potential hazards to motorists.
The technology is also used by fleet managers to capture drivers' traffic violations and potentially unsafe conditions. This allows fleet managers to address driver behavior, create focused training programs and improve fleet safety, as well as reduce costs and improve overall fleet efficiency.