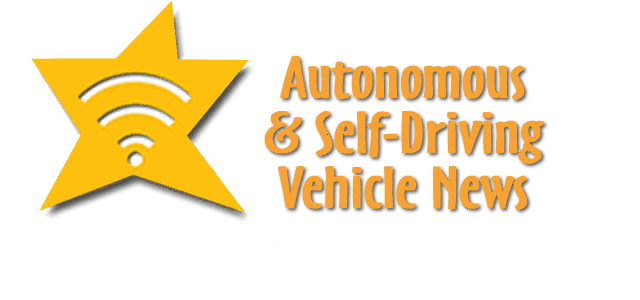 In Autonomous and self driving news are Renovo, BlackBerry, Volvo, StradVision, NVIDIA,  DENSO, Foretellix, Goodyear, TuSimple and Velodyne
Renovo Participates in FMCI Ireland
Renovo.auto, the global automotive software company, announced their founding participation in the development of Future Mobility Campus Ireland (FMCI). FMCI is a smart city hub that will allow real-world testing of connected technology in both vehicles and smart city components where self-driving vehicles share the streets with cars, pedestrians and cyclists.
FMCI will be a collaborative automotive testbed spread across 12km of public roads, providing the facilities and expertise for global automakers to harness valuable sensor data, simulate various road environments and traffic scenarios, and trial new technologies.
As part of the initial development, Renovo will deploy their automotive data management software on a prototype Jaguar I-PACE.
FMCI will be equipped with sensors throughout the site, along with high-accuracy location systems, edge-based data ingestion stations, a data management control centre, and a fleet of self-driving prototype vehicles. The facility will feature smart junctions, connected roads, autonomous parking, and electric vehicle charging as well as links to a 450km stretch of connected highway and a managed air traffic corridor for unmanned aerial vehicles (UAVs) from Shannon airport along the Shannon Estuary in Ireland.
BB Provides Platform for Plus
BlackBerry Limited  and Plus, a leading provider of self-driving truck technology, announced today that Plus has selected BlackBerry® QNX® technology for the global commercial deployment of the company's automated driving system for Class 8 trucks.
Plus is the first automated truck developer to use BlackBerry QNX technology for its next-generation self-driving systems, which are expected to be commercialized and deployed by Plus and FAW, China's largest heavy-duty truck maker, beginning in 2021. Plus also plans to deploy thousands of intelligent, automated trucks in the US in the next two years.
A certified automotive operating system is the foundation for functionalities of a self-driving truck, helping to manage the autonomous system data flow from sensors to prediction technology and finally to the actuation that controls the movement. Optimizing this data flow can also help to speed up the image processing, machine learning and other algorithms that are needed for the automated driving system to work. The transition to the safety-certified QNX OS for Safety, along with other enterprise technology that Plus has adopted, will allow Plus to work more quickly with its OEM and fleet partners to continue the commercial rollout of its automated driving system.
As part of the agreement, BlackBerry will license its ISO 26262 ASIL-D safety-certified QNX® OS for Safety software solution to Plus, further strengthening the technology foundation the company has built to create a truly safe and secure automated driving system. Based on the QNX® Neutrino® Real-time Operating System (RTOS), QNX OS for Safety is used around the world by embedded software developers for mission-critical systems in medical devices, industrial controls, rail, robotics and aerospace and defense.
Volvo Engineers Ultimate Driving Simulator
Volvo Cars engineers call it "the ultimate driving simulator", but it is not just an excuse for them to indulge their inner basement gamer. Instead, the Swedish company's ground-breaking mixed-reality simulator is used to make new strides in safety and autonomous driving technology.
A setup with a moving driving seat, a steering wheel with haptic feedback and a crystal-clear virtual reality headset would make any serious gamer jealous, but Volvo Cars' simulator takes this concept to the next level, making it hard to tell reality from simulation. Which is exactly the point.
Using cutting-edge technology from the leading real-time 3D development platform Unity and Finnish virtual and mixed reality experts Varjo, the simulator involves driving a real car on real roads. It combines life-like, high definition 3D graphics, an augmented reality headset, and a full-body Teslasuit that provides haptic feedback from a virtual world, while also monitoring bodily reactions.
This combination of software and hardware allows Volvo Cars engineers to endlessly simulate traffic scenarios on a real test track road while using a real car, all in total safety. Engineers can gain important insights on the interaction between people and the car for development of new safety, driver assistance and autonomous driving features.
Testers can be exposed to imagined active safety and driver assistance features, upcoming autonomous drive user interfaces, future car models and many other scenarios. It can be used on real test track roads or in the test lab, and every scenario is fully customizable. The possibilities are literally endless.
Volvo Cars "ultimate simulator" was demonstrated yesterday in an event live-streamed from Volvo's Open Innovation Arena and hosted by a team of its innovation experts.
Last year, together with Varjo, Volvo Cars became the first car maker to make it possible to drive a real car while wearing a mixed reality headset. Now that collaboration has been expanded to include Unity and full-body haptic suit maker Teslasuit.
StradVision Joins NVIDIA Inception
StradVision has joined NVIDIA Inception, a virtual accelerator program designed to nurture companies that are revolutionizing industries with advancements in AI and data sciences. Distinguishing itself as a collaborator of choice from among other AI companies, StradVision has also been selected as one of the program's Premier Partners, an exclusive group within NVIDIA Inception's global network of over 6,000 startups.
StradVision specializes in AI-based vision processing technology for Advanced Driver-Assistance Systems (ADAS) and Autonomous Vehicles (AVs) via SVNet, their flagship product. It is a lightweight embedded software that allows vehicles to detect and identify objects on the road accurately, even in harsh weather conditions or poor lighting. Thanks to StradVision's patented Deep Neural Network-enabled technology, SVNet can be optimized for any hardware system.
As a Premier Partner of NVIDIA Inception, StradVision will collaborate closely with NVIDIA to connect with new customers, share marketing know-how, and gain regular insights on the latest technology and strategy updates.
The program will also offer StradVision the opportunity to collaborate with industry-leading experts and other AI-driven organizations, and take part in exclusive Inception events. StradVision can also learn from NVIDIA's industry-leading expertise in a range of fields including graphics processing chip manufacturing, mobile computing, and artificial intelligence. StradVision's collaboration with NVIDIA as a Premier Partner will allow access to increased marketing support.
DENSO Chooses Foretellix
DENSO Corporation, the world's second largest mobility supplier, has selected Foretify™, Foretellix's advanced coverage driven verification platform, to enhance safety and reduce both development costs and time-to-market for its new ADAS and automated driving solutions.
The Foretify™ platform allows for a significant reduction in cost of failure by identifying bugs, edge cases and unknowns early in the development cycle. Foretify™ reduces unnecessary recalls, as well as lowering the cost of testing by providing unparalleled productivity gains through automation. It also allows for a reduction in time to deployment of ADAS and automated driving functions by utilizing proven coverage-driven methodologies. Foretellix recently released an ADAS and Highway solution that provides an out-of-the-box library of scenarios, test suite and a reference verification plan designed to safely deploy current and future generation automated driving functions.
DENSO's commitment to safety and quality were key considerations throughout this collaboration. "DENSO considers the quality and safety of its ADAS and autonomous vehicles of the outmost importance," said Tasuku Hayakawa, Manager of DENSO AUTOMOTIVE Deutschland GmbH. "Following a successful pilot earlier this year, DENSO Germany decided to collaborate with Foretellix and to use the Foretify™ platform with a number of DENSO's ADAS solutions. We see the potential of Foretellix's intelligent verification platform to enable DENSO to ensure safety as we scale from ADAS solutions to advanced driving solutions."
StradVision  SVM
StradVision, a leading innovator in AI-based camera perception software for Advanced Driver Assistance Systems (ADAS) and Autonomous Vehicles (AV), is revealing its latest automotive Surround View Monitoring (SVM) technology at AutoSens 2020, an award-winning international conference for the automotive sensor industry.
Through an AutoSens 2020 online session titled 'Discussion: How to run multi-channel cameras on a single automotive-grade SoC', running from 19:45 to 20:15 GMT on November 19, StradVision will introduce perception software that automotive OEMs can add to its Surround View Monitoring (SVM) systems for Automatic Parking Assist (APA) and Autonomous Valet Parking (AVP) – both are highly advanced and fast-growing features in the ADAS technology field.
APA assists drivers to park a vehicle in a vacant parking lot, with or without driver's intervention; while AVP provides a complete valet parking service controlled by ADAS – the vehicle drives itself to find a parking lot and returns to the driver once summoned.
As the market demand for APA and AVP increases rapidly, StradVision has been developing new technologies for more specific and precise recognition of parking areas. Its SVM technology can detect various static objects including poles, ground locks and stoppers, and road signs for path planning. It also integrates other cutting-edge technologies such as Visual Simultaneous Localization and Mapping (V-SLAM), Pseudo Lidar and depth estimation for accurate map generation, road profiling, and height classification.
"We have been testing our SVM solutions either through our own projects or in collaboration with external partners. Through this process, we are solving challenges in order to provide robust and stable performance, and provide strong compatibility with a wide range of system-on-chips (SoCs)," said Junhwan Kim, CEO of StradVision.
StradVision is advancing the future of autonomous vehicles through 'SVNet', an AI-based object recognition software that allows for ADAS and autonomous vehicles to detect and identify other vehicles, lanes, pedestrians, animals, free space, traffic signs, and lights, even in harsh weather conditions or poor lighting.
Compared to competitors, SVNet achieves much higher efficiency in memory usage and energy consumption, and can also be customized and optimized to any SoC thanks to its patented and cutting-edge Deep Neural Network-enabled software. SVNet works seamlessly with other sensors such as LiDAR and RADAR to achieve surround vision.
SVNet is currently used in mass production models of ADAS and autonomous driving vehicles that support safety function Levels 2 to 4, and will be deployed in more than 8.8 million vehicles worldwide.
GoodYear Provides Tires for TuSimple
The Goodyear Tire & Rubber Company (NASDAQ: GT) announced today a strategic relationship with TuSimple, a global autonomous trucking technology company, to provide tires and tire management solutions to TuSimple's Autonomous Freight Network (AFN).
As part of this collaboration, Goodyear will provide products and repair services to enhance the safety and operation of autonomous trucks. Additionally, Goodyear and TuSimple will conduct wear studies designed to understand how autonomous trucks and tires can help better predict maintenance, understand tire longevity and reduce the carbon impact of fleets.
Collected data from the study will also deliver insights into the difference between an autonomous and human driver with respect to the tires.
MORAI Inc. Raises $
MORAI, Inc., a member company of Born2Global Centre and Sejong Technopark, has successfully secured US$1.8M in Series A funding round. The round includes investment from Kakao Ventures and Korea Credit Guarantee Fund (KODIT) as well as from an existing investor Naver D2SF (Naver D2 Startup Factory).
MORAI delivers testing solutions based on their simulation platform built for the verification and validation of autonomous vehicles. Providing engineers with a wide range of simulation environments that vary from complex city streets to warehouses and shipping yards, MORAI's solutions help customers test even the most complex edge cases efficiently. Since their initial seed funding round, MORAI has started partnerships with more than 30 different organizations in and outside of Korea.
Veoldyne Supplies Lidar for Local Motors
Velodyne Lidar, Inc.  announced a multi-year sales agreement with Local Motors, a leading digital vehicle manufacturer that develops sustainable mobility solutions to empower communities around the world. Local Motors uses Velodyne's lidar sensors to enable safe, reliable operation of Olli, the company's 3D-printed, electric, self-driving shuttle.
Local Motors includes multiple Velodyne Puck™ sensors in Olli, which provides mobility services across neighborhoods, campuses and urban city centers. The sales agreement also positions Local Motors to incorporate additional Velodyne sensors, including the Velarray H800, into Olli designs so the company can continue to optimize the perception system of the autonomous vehicle.
The 360-degree surround view Puck sensor can eliminate blind spots as Olli navigates in varied driving conditions. The sensor's proven durability on roadways and range of sensing to support safer navigation were also important decision drivers for Local Motors.