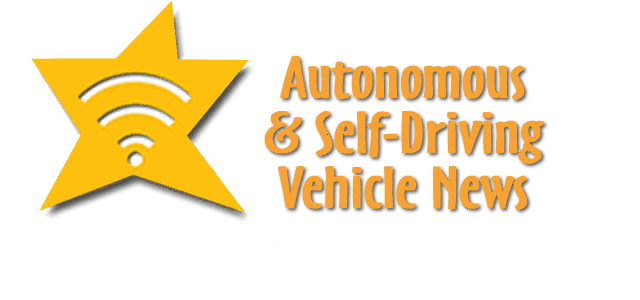 In autonomous and self-driving vehicle news are Phoenix Motorcars, EasyMile, Baidu, Aeva, Velodyne, ZF and TomTom.
Houston Mid-Size Autonomous Bus Coming
Kickstarting the autonomous bus revolution in the US, the city of Houston is set to receive the first Federal Motor Vehicle Safety Standards (FMVSS), Americans with Disabilities Act (ADA), and Buy America-compliant mid-size autonomous bus in the US.
Jointly developed by Phoenix Motorcars and EasyMile, the self-driving bus will be deployed in real-life traffic conditions and is set to revolutionize last-mile transit connectivity. Furthering its success in powering traditional medium duty shuttles and trucks with its cutting-edge electric drivetrain technology, Phoenix Motorcars will integrate EasyMile's driverless technology to its range of zero emission vehicles.
The news comes as part of Houston Metro being selected among projects to receive funding from the Federal Transit Administration (FTA) Accelerating Innovative Mobility (AIM) grant of nearly $1.5 million. It will develop an autonomous vehicle technology prototype for private or public roads at 12-15 mph in 12 months from launch date, with further operation for 12 months of testing.
The autonomous bus will serve Texas Southern University, the University of Houston, and Houston's Third Ward community connecting to Metro buses and light rail.
"We are proud to be selected by the FTA as the OEM zero-emission vehicle provider and look forward to adding the Level 4 Autonomous EZ ZEUS into our product catalog. As the world moves toward net zero carbon goals and prioritizes clean air quality, the self-driving ZEV is the next step in Phoenix Motorcars' quest to provide future technology today," says Thomas Allen, Sales Manager at Phoenix Motorcars.
Phoenix Motorcars and Easy Mile will develop this Class 4 Medium-Duty Zero-Emission Shuttle Bus with Level 4 Autonomy that aims to:
Introduce autonomy in a variety of bus depot use cases and, ultimately, deploy on public roads;
Provide invaluable initial feedback in the development of this industry;
Leverage prior experience in launching EasyMile's driverless technology
Provide integration with Phoenix Motorcars' industry-leading and proven Class 4 zero-emission drive system
Support existing agency initiatives around improved safety and energy efficiency via innovative technologies; and
As the inaugural class of AIM incubators, provide industry leadership in sharing project outcomes with the public transportation community.
Baidu Shows Off Fully Automated Driving
Baidu, Inc. displayed Fully Automated Driving during Baidu World 2020, the company's annual technology conference that was held in cooperation with CCTV. With Apollo's new Fully Automated Driving capability, the AI system can independently drive without a safety driver inside the vehicle, a breakthrough that will accelerate the large-scale deployment of autonomous driving technology across China. Zhenyu Li, Corporate Vice President of Baidu and General Manager of Intelligent Driving Group (IDG), demonstrated the technology in Beijing's Shougang Park with CCTV anchor Xiaofeng Bao.
Apollo's leading technology in pre-installed and mass-produced vehicles is a key precondition for Fully Automated Driving. In 2019, Baidu partnered with FAW Group and jointly developed Hongqi EV robotaxi, the first pre-installed and mass-produced robotaxi in China, which has since been deployed in unmanned driving tests in multiple cities including Beijing, Changsha, Guangzhou, Chongqing, and Cangzhou. Compared with modified models, pre-installed and mass-produced vehicles better guarantee consistency and safety.
Apollo has also released its fifth-generation autonomous driving kit, and the first pre-installed and mass-produced vehicles that meet the requirements for fully automated operations will be launched soon. With each new generation of Apollo vehicles, the cost will be halved while performance will increase by tenfold, said Zhenyu Li
Aeva & ZF Bring FMCW
Aeva, a leader in next generation sensing and perception systems, and ZF, a top global automotive Tier-1 supplier, are partnering to bring the world's first Frequency Modulated Continuous Wave (FMCW) LiDAR to the automotive market. The partnership — Aeva's expertise in FMCW LiDAR technology combined with ZF's experience in industrialization of automotive grade sensors — represents a key commitment to accelerate mass production of safe and scalable 4D LiDAR technology for autonomous driving applications.
Velodyne Lidar WSS
Velodyne Lidar, Inc. today announced the third annual World Safety Summit on Autonomous Technology (WSS) that will address safety and autonomy issues in vehicle transportation. The summit brings together a diverse group of experts and thought leaders from industry, government, journalism and academia to advance understanding about how autonomous technologies can enable safer mobility.
The 2020 World Safety Summit takes place on October 22 from 9:00 a.m. to 1:00 p.m. PDT. It is being held as a virtual event. For more information and to register, please go to: 2020 World Safety Summit.
TomTom Launches  RoadCheck
TomTom, the leading independent location technology specialist,  launched TomTom RoadCheck, a pioneering product for automated vehicles that allows carmakers to decide where it is safe for drivers to activate their vehicles' automated driving functions.
Safe automated driving is not always possible during periods of adverse weather, in tunnels, and in changing environments, such as during roadworks. RoadCheck enables carmakers to use TomTom's high definition (HD) map data to define the operational design domain (ODD) of their vehicles' automated driving functions. This makes it possible for carmakers to manage where these functions can be used safely.
TomTom's vehicle automation portfolio now features: the TomTom HD Map, the TomTom ADAS Map, a hazard service, TomTom AutoStream, TomTom Vehicle Horizon and TomTom RoadCheck.