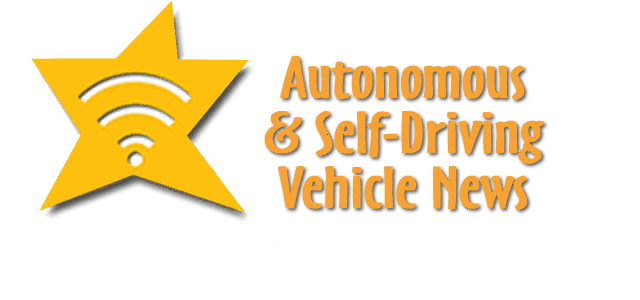 In autonomous and self-driving news are Amazon, Zoox, Waymo, Volvo and Aptiv.
Amazon Buys Zoox
Amazon has signed an agreement to acquire Zoox, a California-based company working to design autonomous ride-hailing vehicles from the ground up. Aicha Evans, Zoox CEO, and Jesse Levinson, Zoox co-founder and CTO, will continue to lead the team as they innovate and drive towards their mission. Various media outlets reported the deal to be wroth $1 Billion.
Zoox started in 2014 with the vision of purpose-built, zero-emissions vehicles designed for autonomous ride-hailing, along with an end-to-end autonomy software stack. Zoox's ground-up vehicle focuses on the ride-hailing customer, with tightly integrated features designed to provide a revolutionary passenger experience. Zoox's approach to invention provides flexibility and the means to iterate rapidly to continuously deliver a superior experience for customers.
Completion of this transaction is subject to customary closing conditions.
Waymo & Volvo/Polestar Form Exclusive Deal
Waymo is now the exclusive global L4 partner for Volvo Car Group, a global leader in automotive safety, including its strategic affiliates Polestar and Lynk & Co. International. Through the strategic partnership, they will first work together to integrate the Waymo Driver into an all-new mobility-focused electric vehicle platform for ride hailing services.
Polestar is part of a new strategic group partnership with Waymo, opening up new opportunities for the electric performance brand.
The agreement between Volvo Car Group and Waymo paves the way to develop and integrate Waymo's fully self-driving technology in future Polestar vehicles. L4 autonomy will enable Polestar to offer an attractive product to companies that provide new mobility services, targeting the premium segment.
"Waymo technology will open up exciting opportunities for Polestar," comments Thomas Ingenlath, Polestar CEO. "I believe there will be a strong market for truly premium autonomous mobility services."
Adam Frost, Chief Automotive Officer, Waymo: "This key partnership with Volvo Car Group helps pave the path to the deployment of the Waymo Driver globally in years to come, and represents an important milestone in the highly competitive autonomous vehicle industry. Volvo Car Group shares our vision of creating an autonomous future where roads are safer, and transportation is more accessible and greener. We're thrilled to welcome Volvo Car Group as our latest automotive partner."
Henrik Green, Chief Technology Officer, Volvo Car Group: "Fully autonomous vehicles have the potential to improve road safety to previously unseen levels and to revolutionize the way people live, work and travel. Our global partnership with Waymo opens up new and exciting business opportunities for Volvo Cars, Polestar, and Lynk & Co."
Aptiv Researches Radar Tech for Bicycle Safety
Aptiv engineers and student interns recently collaborated on an exciting proof-of-concept sponsored by the Swedish government to develop a collision-detection warning system for electric bicycles (e-bikes) using radar.
The Sensor for Bicyclists' Improved Awareness (SEBRA) partnership included the Research Institute of Sweden (RISE) and LIRI, a startup e-bike company.
As more people use bicycles to commute to work or to transport goods in crowded urban areas, bicycle safety has become a major issue in Sweden, which has become a leader in the adoption of e-bikes. The Swedish government gave the e-bike market a major boost by offering a subsidy of up to 25% of the purchase price, up to a total of 1,000 euros. From September 2017 to August 2018, e-bike sales reached 103,000 units, and even after the subsidies expired, sales in the 2018-2019 period reached 86,000 bikes.
The SEBRA project leveraged the advanced radar technology Aptiv develops for vehicles, as well as Aptiv's overall engineering expertise, help create an innovative, high-tech way to improve rider safety.
After two prototypes, trial runs by more than 40 volunteers, and some key input from the students with respect to linking the onboard computer to an Android phone, the proof-of-concept looks like this:
Two lightweight Aptiv radar units are mounted just under the seat, facing toward the rear. There are two more units just under the handlebars facing forward. This provides a 360-degree view of objects surrounding the e-bike.
A small computer inside a specially designed case is mounted vertically in the triangular space under the crossbar. Gyroscopes and accelerometers are placed near the front wheel to provide additional data to the computer on factors such as speed, yaw and roll.
A system of microcontrollers and USB cables links the computer with the rest of the equipment.
If a vehicle is approaching the e-bike, bright LED lights on the front and rear of the bike are activated, warning the driver.
The e-bike is equipped with a haptic motor that is able to vibrate the seat and the handlebars to alert the rider that a vehicle is approaching. The system can even vibrate either the left or right handlebar only, to tell the rider which side the danger might be coming from.
The students came up with the final innovation: They suggested linking the computer system with an Android phone via Wi-Fi. In this scenario, the phone is mounted on the handlebar and visually shows approaching objects, which appear as red rectangles.
These solutions have a number of use cases beyond the primary scope of the project. For example, the project demonstrates that radar technology can be deployed on a two-wheeler, and this implementation could apply not only to an electrical bike, but also to a motorcycle. Further, addressing yaw and roll is an important challenge to improving sensing capabilities for commercial vehicles.