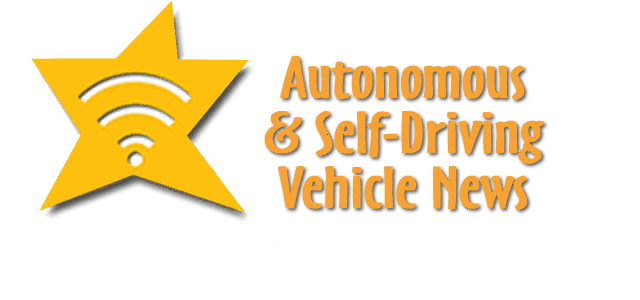 In autonomous and self-driving vehicle news are Arbe Nuro, Waymo, Optimus Ride, Gatik and Velodyne.
Arbe Recognized
Arbe, a leading provider of next-generation Imaging Radar Chipset Solution, enabling high-resolution sensing for ADAS and autonomous vehicles, announced that it has been recognized as a Cool Vendor, in the Cool Vendors in Autonomous Vehicle Systems1 report by Gartner.
According to the report, "developing a solution that integrates into an autonomous vehicle system is complex and challenging. Technology and service providers must prepare to face the technology threats posed by direct competitors and be ready to partner while also being ready to harness innovative new business approaches."
Nuro to Deliver for CVS
Nuro has joined forces with one of the nation's most respected names in healthcare: CVS Pharmacy. Starting in June, this first-of-its-kind partnership brings Nuro into the health space — our third delivery vertical — as we utilize our fleet of autonomous vehicles to deliver prescriptions and essentials across three zip codes in Houston, Texas.
To begin, CVS customers in the Houston pilot area can place prescription orders along with their non-prescription items on CVS.com or via the CVS Mobile Pharmacy app. If they select the autonomous delivery option, one of Nuro's autonomous Prius vehicles will deliver the purchase curbside at the customer's address within three hours. To ensure the security of their prescriptions, customers will need to confirm their identification to unlock their delivery when Nuro's autonomous vehicle arrives curbside at their preferred location. During the pilot, deliveries will be free to all CVS Pharmacy customers.
At first will begin service with their autonomous Prius fleet to make deliveries, before introducing deliveries with R2,  custom-built delivery bot.
Optimus Ride Give Rides for Food for Hungry
The Yards, DC's premier waterfront development, and Optimus Ride, a leading self-driving technology systems company,  announced the launch of a fleet of three autonomous vehicles that will be used to deliver food directly – and contact-free – to families in Southeast DC who are struggling with food insecurity and access to food amid COVID-19.
Developed by Neighborhood Restaurant Group and the Arcadia Center for Sustainable Food and Agriculture, the "One-Week Boxes" consist of enough nutritious, prepared foods and raw ingredients to support a full week's worth of meals for an individual that sustains a 2,000 calorie per day diet. Each week, The Yards and Optimus Ride will be delivering meals prepared at Bluejacket to families identified by Pathways to Housing DC, an organization aimed at ending homelessness and supporting recovery for people with complex health challenges, as well as families in need at Van Ness Elementary School, a neighbor of The Yards.
Waymo to Deliver to Bay Area and Will Be Back
Waymo self-driving minvan will return to the Bay Area starting June to deliver packages for non-fits inlcuidn #DrawTogehter and Lighthouse for the Blind and Visually Impaired.  Wyamo AVs will also be coming back to Detroit and LA.
Gatik Puts Self Driving in Middle
Gatik, a Palo Alto-based startup deploying autonomous vehicles for business to business (B2B) short-haul logistics, tannounced a new platform to serve the supply chain's middle mile: the autonomous box truck. Their self-driving fleet of multi-temperature box trucks ranges in size between 11 and 20 feet long. This makes Gatik the first company to develop autonomous box trucks capable of delivering ambient, cold and frozen goods.
Retailers today face unprecedented challenges in the supply chain, and autonomous delivery vehicles address two of the essentials: safety and reliability. Autonomous delivery vehicles reduce human-to-human transmission channels of COVID-19 and other communicable diseases, and help minimize disruption to the supply chain brought on by the pandemic. With essentials in short supply on shelves across America, Gatik's middle mile solution is versatile, sustainable, and most importantly safe and reliable.
Vehicles equipped with Gatik's proprietary autonomous driving technology move goods on fixed, repeatable routes between distribution centers and stores. This transport, known as the middle mile, is the most expensive and challenging part of the supply chain for retailers. It's also a hugely underserved segment of the AV market, with most innovation focusing on either moving people, or on sidewalk robots or long-haul trucking.
The company worked closely with its retail customers to design the right form factor to address today's rapidly shifting market and help them automate their on-road logistics. Along with being perfectly built for urban, suburban and highway driving, Gatik's sensor suite offers unparalleled safety.
The key to Gatik's success involves optimizing fixed, predetermined routes, such as those used along the supply chain's middle mile, countless times each day. The biggest threat to the autonomous revolution is the unknown, or "edge cases", which are substantially reduced on fixed journeys, enabling vehicles fitted with Gatik's technology to safely and seamlessly navigate their delivery routes in a range of environments. Gatik's solution for hub-and-spoke operations enhances inventory pooling across multiple locations, allowing for multiple deliveries per day, while fueling elasticity and scalability without adding labour costs.
Gatik has been successfully operating its autonomous vehicles with multiple retail customers across North America including Walmart since July 2019. This is an industry-first: deployment of a revenue-generating hub-and-spoke AV delivery model, and is proof of commercialization and scalability for Gatik's use case and market.
Velodyne & Idriverplus Expand Partnership
Velodyne Lidar, Inc. and Idriverplus announced an expanded partnership and Idriverplus inclusion into the Automated with Velodyne integrator ecosystem, which helps companies grow their businesses while using Velodyne lidar technology. Through the program, Velodyne will further collaborate with Idriverplus to support its continued innovation and promote Idriverplus autonomous vehicles, including street cleaners, passenger cars and logistics vehicles.
Recently, Velodyne signed a multi-year sales agreement with Idriverplus to provide Puck™ sensors for the mass production of autonomous vehicles. Idriverplus plans to place thousands of units of its unmanned, electric street cleaning vehicles, called WOXIAOBAI, into commercial operation in China. Each vehicle is equipped with two Puck sensors to help provide security and perception. WOXIAOBAI is already deployed in Germany, Japan, Israel, Saudi Arabia, Sweden and the United States.
Velodyne and Idriverplus have a long-standing relationship of working together on innovation and marketing. At CES 2020, Idriverplus demonstrated its driverless technology at the Velodyne booth. The Idriverplus WOXIAOBAI was on exhibit at Velodyne Lidar's 2019 World Safety Summit on Autonomous Technology.
There are currently close to 50 companies in the Automated with Velodyne program. Velodyne strives to provide ecosystem members with technical, sales, marketing and distribution channel service and support. Program partners may use Velodyne lidar technologies to build solutions serving a wide range of applications, including automotive advanced driver assistance (ADAS), autonomous vehicles, mapping, industrial, smart city, drone/unmanned aerial vehicles (UAV), robotics and security.