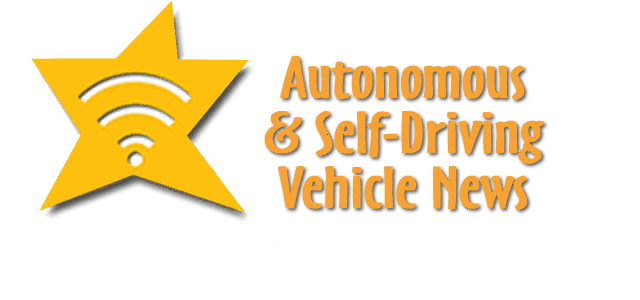 In autonomous and self-driving car news are Waymo, Qumulo, AutonmouStuff and Blickfeld.
Waymo Suspension & Contest and
Waymo in response to the Coronavirus has suspended all operations are suspended until April 8. The company first suspended driver-assisted rides in Phoenix and Arizona.
Waymo launced the next phase of its Open Dataset program: expanding the Waymo Open Dataset by an additional 800 segments and inviting researchers to participate in Waymo's Open Dataset Challenges. Employees will  be paid for the next two weeks, and will clock in and out from their smartphones.
Submission Format
Submissions are serialized Submission protobuffers.
General Challenge Information
Sensor data is provided for the Training, Validation, and Test Sets. Labels are provided for only the Training and Validation Sets.
The metrics for each challenge are defined on each challenge's page.
Each submission must have a method name and a brief description.
Each team (up to 10 members) can submit for evaluation against the Validation Set as many times as desired.
To appear on the leaderboard, teams must submit their results for evaluation against the Test Set.
Each team can submit for evaluation against the Test Set up to 3 times within 30 days. Submission will fail if that number is exceeded. If you are caught using multiple Google accounts for the purposes of circumventing this limit, your submission will be removed and you will be disqualified from the challenges.
Uploading a new submission with the same Google Account and method name as a previous submission will overwrite it.
Try to avoid using the same method name as other methods on the leaderboard.
Do not submit multiple times for the same method with different object types. Combine them into one submission.
Top leaderboard entries and their methods will be manually reviewed by the organizing committee. The organizing committee reserves the right to remove any entry at its discretion.
Additional Information Regarding Awards at CVPR 2020
Money is given to the top three entries on the leaderboard of each of the challenges.
For each challenge, the first place award is $15,000, second place is $5,000, and third place is $2,000.
Submissions must be uploaded by 11:59 PM Pacific time on May 31, 2020 to be eligible for awards.
Qumulo Partners with AutonomouStuff
Qumulo, the leader in enterprise-proven hybrid cloud file storage, today announced that it has partnered with AutonomouStuff, a leading provider of autonomy-enabling technologies, to bring advanced storage solutions to customers who are revolutionizing advanced driver assistance systems (ADAS) and autonomous vehicle research and development. AutonomouStuff will integrate and resell Qumulo's hybrid cloud file storage worldwide.
With the Qumulo integration, AutonomouStuff allows organizations to simplify how they manage and utilize large data sets as they move out of the vehicle into the data center and across private and public clouds. Qumulo will enable AutonomousStuff to send large volumes of file data directly to research, development and operational applications – all without requiring complex tiering or specialized storage networks.
Autonomous vehicle research spans many modes of transport, including automobiles, trucks, trains and golf carts, and generates vast volumes of sensor in-vehicle data. To manage autonomy data ingest, tracking, management and analysis, researchers need a complete solution that delivers simplified data and file management, high-performance analytics and shared access, with the ability to leverage existing networks.
"ADAS and autonomous vehicle research presents data dilemmas at an unprecedented scale, so it's critical we bring the right storage solution into a project at inception," said Bobby Hambrick, founder and CEO, AutonomouStuff. "Integrating Qumulo's modern hybrid file software into our offering allows us to provide the simplicity of a single, easy-to-manage solution that also provides a path to the cloud and cloud-based applications."
Fully-Integrated, End-to-End Solution Simplifies Large-Scale Research
ADAS and autonomous vehicle research require file storage on a massive scale. Qumulo's hybrid file software is designed to store up to exabytes of data, whether the workflows are housed on-prem or in cloud environments. Qumulo's hybrid file software scales easily as data volumes grow, and provides real-time visibility into the storage system, down to the file level and within a single namespace, giving users seamless visibility and fine-grain control of their data. Qumulo also offers an array of storage platforms, including all-NVMe, flash-accelerated hybrid storage, active archive, hybrid cloud or cloud-native in both AWS and GCP.
"Modern Autonomy and IoT systems generate enormous amounts of data that needs a platform with simplicity and performance to shorten development cycles to market," said Michael Cornwell, CTO of Qumulo. "Qumulo's hybrid file software brings a fast, easy to use solution for solving the challenges of sensor data management for large-scale ADAS and IoT workflows from the vehicle to private and public clouds. We are excited to partner with AutonomouStuff, a recognized leader in this space, and to accelerate research and development bringing autonomous systems to all aspects of our lives."//
AutonomouStuff provides leading R&D platforms, products, software and engineering services to aid in the advancement of robotics and autonomy. AutonomouStuff's customers value the convenience of finding the most cutting-edge modular-based automation software solutions, engineering services, perception, computing, GPS and interface components in one location. With offices in the U.S., China and Europe, the company provides solutions for automated driving to thousands of customers worldwide.//
Blickfeld Funded
Munich-based LiDAR start-up Blickfeld has completed its Series A financing round. The new financing was led by the venture capital unit of Continental together with Wachstumsfonds Bayern, which is managed by Bayern Kapital, with participation of the existing investors Fluxunit – OSRAM Ventures, High-Tech Gründerfonds, TEV (Tengelmann Ventures) and Unternehmertum Venture Capital Partners. Blickfeld will use the new financial resources to ramp up production, qualify its LiDAR sensors for the automotive market and strengthen the application development and sales teams for industrial markets.
Blickfeld develops and produces LiDAR (Light Detection and Ranging) sensors and software for environmental detection. The solid-state sensor developed by Blickfeld delivers high-resolution, three-dimensional environmental data and stands out due to its high performance even in adverse environmental conditions and its small size. Blickfeld's patented technology is particularly advantageous in terms of its industrialization capability and enables highly automated production of the devices, allowing the company to meet the needs of the automotive mass market. The sensors are used in autonomous driving as well as in smart cities, industrial applications and security solutions.
Read all autonomous vehicle news.
SUBSCRIBE
You are welcome to subscribe to receive emails with the latest Autonomous Self-Driving Driverless and Auto-Piloted Car News , you can also get weekly news summaries or midnight express daily news summaries.
[newsletters_subscribe lists="8, 20, 21, 10, 3, " list="checkboxes"