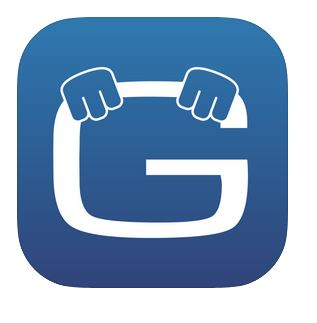 Geotab held a conference this week and made many announcements including a partnerships with GM and Drivewyze. The company is also offering new electric vehicle evaluation tools.
Geotab & GM
–Geotab, aannounced the availability of the Geotab Integrated Solution for General Motors (GM). The solution, which launched at Geotab's largest Connect conference to date, allows fleet managers to access their compatible Chevrolet, Buick, GMC and Cadillac vehicle data within the MyGeotab platform via a factory-fit, GM-engineered embedded OnStar module, providing fleet managers with access to one dedicated portal of powerful tools to meet all connectivity needs for today's fleets.
With no installation or additional hardware required, the latest solution from Geotab and GM simplifies the task of mixed-fleet management by providing businesses with the ability to oversee their entire fleet from within one platform. With this solution, fleet managers will gain access to rich, proprietary GM-specific data for connected Chevrolet, Buick, GMC and Cadillac models 2015 or newer, equipped with the compatible OnStar module in the United States to help optimize fleet productivity, compliance and safety.
Vehicles able to access the Geotab Integrated Solution for GM will have the added benefit of access to the Geotab Marketplace—an exclusive online portfolio of mobile apps, hardware add-ons and software add-ins that enable Geotab customers to further customize their fleet management solution. The solution is currently only available in the U.S. with plans to expand to include vehicles in Canada in the coming months.
Drivewzye
GeoTab announced the availability of the Drivewyze PreClear weigh station bypass service on the Geotab Marketplace.
Weigh stations and roadside inspection sites provide a critical function by ensuring trucks are compliant with the size, weight and safety standards set by Commercial Vehicle Enforcement (CVE) agencies in state and provincial jurisdictions throughout North America. Requiring all trucks to stop however, may increase freight costs through decreased driver and fleet productivity, while putting a potential burden on roadside CVE stations which may not have the resources to screen every vehicle. Drivewyze, one of North America's largest weigh station bypass service providers, helps fleets and drivers save time and money by providing bypass at more than 800 sites in 47 states and provinces. Depending on their safety record, carriers may reach a bypass rate of more than 90 percent in some locations.
As a leader in connected truck services, Drivewyze is on a mission to revolutionize transportation safety and efficiency. In addition to time-saving bypasses, Drivewyze subscribers have access to Drivewyze Safety Notifications, which alerts Drivewyze enabled trucks with high-rollover, low-bridge and mountain safety alerts. The Drivewyze PreClear bypass service is available as a Geotab Drive Add-In through the Geotab Marketplace and runs on iOS and Android devices.
EVSA
Geotab announced the North American launch of its Electric Vehicle Suitability Assessment (EVSA) tool. Specifically designed to enable fleets to go electric, the EVSA helps fleet managers determine electric vehicle suitability by analyzing their existing telematics data and creating an electrification recommendation based on each vehicle's distinctive driving patterns.
Geotab's EVSA solution identifies which electric vehicles meet range requirements, make the most financial sense and will ultimately help make electrification as seamless as possible for fleets. Based on telematics data, fleets are provided with a report which provides: lifetime cost and financial analysis, range assurance with best fit analysis and an environmental impact analysis that calculates fuel and CO2 emissions reductions.
EV Battery Tool
Geotab launched its EV (Electric Vehicle) Battery Degradation Tool which, through aggregated data collected from 6,300 electric vehicles (EVs), offers a comparison and assessment of battery health in EVs over time. The easy-to-use tool leverages data processed from EVs representing 64 makes, models and years to help showcase how real-world conditions influence battery health. The findings suggest that if degradation rates remain constant, most batteries will outlast the usable life of the vehicle and go on to provide energy storage for many more years.
Electric vehicle battery health has a direct impact not only on maximum usable range over time but also the vehicle's residual value. Geotab's EV Battery Degradation Tool examines real-world performance of EVs over time and provides a detailed comparison across different makes and models to help facilitate informed purchasing decisions.
brief overview of Geotab's findings:
If current degradation rates are maintained, the vast majority of batteries will outlast the usable life of the vehicle.
The average decline in energy storage is 2.3% per year. For a 150-mile EV, owners are likely to lose 17 miles of accessible range after five years.
Batteries with good thermal management show slower degradation.
Battery-powered vehicles with bigger state-of-charge buffers result in a longer lasting battery pack.
Higher vehicle use does not necessarily equal higher battery degradation.
Vehicles driven in hot temperatures show a faster decline in battery health.
The use of direct-current (DC) fast-chargers appears to speed up the process of degradation but there is not much difference in battery health based on frequent use of Level 1 versus Level 2 charging.