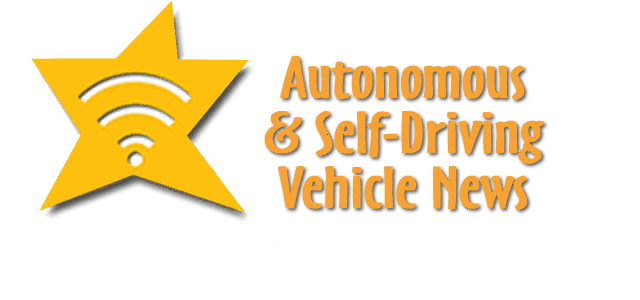 In autonomous and self-driving vehicle news this week were Eyesight Technologies, Aurora, WindRiver, Xlinx, Toyota, AVSC, Veoldyne and Hyundai.
Eyesight Tech Sees New Win
Eyesight Technologies, AI computer vision solutions leader announced a design win for its Driver Monitoring System – DriverSense, from a well known US OEM.
The order is for integration of the company's DriverSense solution into two new car models with start of production (SOP) slated for 2021. The lifetime deal value is estimated at $15 million.
Aurora Roars
The Consumer Technology Association recognized Aurora as the "Startup of the Year," The Aurora Driver is a self-driving platform that brings together its software, hardware and data services to power all types of vehicle makes and models.
ForeSight Sells More
Foresight Autonomous Holdings Ltd. (Nasdaq and TASE: FRSX), an innovator in automotive vision systems, announced  an additional sale of a prototype of its QuadSight™ four-camera vision system targeted for the semi-autonomous and autonomous vehicle market. The prototype system was ordered by the American division of a leading South Korean vehicle manufacturer. Revenue from the prototype system sale is expected to total tens of thousands of dollars.
This is the second prototype system sale which resulted from technological demonstrations carried out in the Silicon Valley and Detroit in July 2019, as reported by the Company on July 8, 2019. These sales validate the importance of the company's strategy to perform real-time demonstrations of the QuadSight system to vehicle manufacturers and Tier One suppliers.
WindRiver Partners with Xlinx
Wind River®, a leader in delivering software for the intelligent edge,  announced a collaboration with Xilinx, Inc. on the development of a comprehensive automated driving platform that integrates Xilinx's Versal adaptive compute acceleration platform (ACAP) and Wind River automotive software. The collaboration will provide carmakers with a flexible, high-performance compute platform for delivering safe and secure connected and automated driving vehicles.
Using IP from both companies, the platform will provide a foundation that rapidly enables and scales critical functions for automated driving applications. The new platform will deliver the foundation to enable a software architecture approach needed for autonomous driving applications, and make integration nearly plug and play. The platform also provides customers with a path to certification up to the highest levels of international safety standards, such as ISO 26262 ASIL-D.
The new offering will combine the compute software platform Wind River Helix™ Virtualization Platform (Helix Platform) and Xilinx Versal ACAP devices. Helix Platform brings together the industry-leading commercial real-time operating system (RTOS) VxWorks® along with its virtualization technology and embedded Linux into an edge compute software platform. It allows other operating systems to run unmodified within the same framework, providing a software development environment spanning across the Wind River portfolio. Helix Platform also integrates Wind River Simics® for system simulation. It meets the stringent safety-certification requirements of the DO-178C, IEC 61508, and ISO 26262 safety standards.
Coupled with the Wind River functional safety-oriented AUTOSAR Adaptive software and Wind River Edge Sync over-the-air (OTA) up date solution, the combined Wind River and Xilinx solution presents an architectural framework that can abstract applications and algorithms to system services and that developers can deploy with confidence, without worrying about the underlying infrastructure. The result is the ability to dramatically rationalize development expenses and align development spending with the functions that yield the greatest consumer value. On top of all of this, carmakers can be confident that the framework enables systems delivering on critical functional safety requirements.
Toyota & AVSC New Guidelines
Toyota is an active member of the Automated Vehicle Safety Consortium (AVSC) in an effort help develop safety standards in collaboration with other automakers. Today, the AVSC released its first written best practice for In-Vehicle Fallback Test Driver (IFTD) (safety operator) selection, training and oversight procedures to help ensure safe development and testing. The best practice provides a structure for the qualifications and training required of the humans that are on-board and responsible for safety oversight during the testing of automated driving systems SAE Level 4 and 5 research vehicles.
Best Practice for in-vehicle fallback test driver (safety operator) selection, training, and oversight procedures for automated vehicles under test (AVSC00001201911) addresses the qualifications and training for on-board human oversight of testing for automated driving system (ADS)-operated vehicles. It provides an outline with criteria commonly agreed to by members of the AVSC, which includes:
1. Driver Selection
2. Basic Driver Training
3. ADS-Operation Training
4. Initial Driving on Public Roads
5. Periodic Re-Evaluation and Training
The Best Practice applies to humans within the vehicle responsible for the safe oversight of development and testing SAE Level 4 and Level 5 automated driving systems on public roads.
In-Vehicle Fallback Test Driver (IFTD) Characteristics and Framework
Several factors are considered, including driver selection, driver training, ADS training, best practices for initial ADS driving on public roads, and periodic IFTD evaluations, re-evaluation and training of driving skills.
Driver Selection and Verification
IFTD driver selection criteria are explored, include driving experience, record checks, driving evaluation, mindset, and criminal background checks.
Training
The AVSC recommends a progressive framework for IFTD basic driver training – building skills over time while introducing increasing levels of complexity.
Controlled Environment Training
Interaction Training
Evaluation / Assessment of Skills
IFTD training on ADS systems are addressed at length. Topics explored for classroom training include awareness of ADS sensor technologies, system behaviors, trust calibration, the human-machine interface and effective communication among IFTDs.
Recommendations for closed-course IFTD training are introduced, including scenario-based exercises, fault-injection training, and testing of IFTD general awareness and attention. The best practice follows closed course training with recommendations for supervised ADS driving on public roads and considerations of IFTD evaluation and on-going training. Best practices for evaluation include:
Monitoring
Evaluation / Assessment of Skills
On-Going Training
Remedial Training
Refresher Training
The AVSC sets forth best practices for ADS-operated vehicle on-road testing protocols. These basic guidelines include incident response protocols, pre-trip, in-trip, and post-trip protocols. The best practice emphasizes minimizing distraction and communicating known ADS changes and limitations, including software and hardware, to ensure safe operation during testing.
Velodyne Intro Alpha Prime
Velodyne Lidar, Inc. today introduced Alpha Prime™, the next generation lidar sensor utilizing Velodyne's patented surround view technology to deliver the combined highest performance specifications for the autonomous mobility industry in one sensor. The sensor is an unmatched solution in perception, field-of-view and range for autonomous markets including transportation, trucking and robotics. Offering a new level of power efficiency, the Alpha Prime is available now for orders and delivery.
The Alpha Prime's unique combination of breakthrough innovations allows vehicles to navigate in unfamiliar and dynamic settings. Its best-in-class capabilities help improve vehicle safety and enable more precise mapping. These include:
Superior field-of-view: 360-degree surround view perception and a 40-degree vertical field-of-view.
Outstanding performance in a wide variety of lighting conditions, including retro reflectors and sunlight mitigation.
Exceptional detection of dark or low reflectance objects at long distances, such as tires, dark vehicles, low reflectivity pavement and low visibility pedestrians.
Advanced negative obstacle perception, such as potholes and cracks in the road.
The highest resolution along with robust reflectivity returns from over 4.8 million points per second, simplifying detection and tracking of vehicles, pedestrians and other obstructions.
High resolution and laser calibration enable the sensor to easily localize vehicles —outdoors or indoors — without a GPS, for precise positioning.
Improved efficiency for extended vehicle operating time within broad temperature and environmental ranges without the need for active cooling.
Advanced sensor-to-sensor interference mitigation.
Automotive mass production options from multiple sources for qualified programs.
INFOWorks Shows Its FMCW
INFOWORKS, the manufacturer of LiDAR for self-driving car, announced that its newest FMCW LiDAR, Quantum series, will be first shown at IoT TECH EXPO North America 2019. The expo will be held in Santa Clara Convention Center, Silicon Valley, Nov. 13 – 14.
By using FMCW waveform, Quantum series will solve the problems of conventional LiDAR. This sensational LiDAR has high penetration capability that can detect targets in any harsh environment such as severe weather (heavy fog, dust, rain, and snow), 100,000 lux Sunlight, and interference of other LiDARs. Quantum series detect targets in the longer distance with less power and smaller size. Both compact size and cost reduction are enabled by using PIC (Photonic Integrated Circuit) technology. Another interesting characteristic of FMCW LiDAR is that this sensor provides direct and instant velocity measurement, which is impossible in conventional pulsed LiDAR.
Hyundai Platoons
Hyundai Motor Company successfully conducted the company's first platooning of trailer trucks on the Yeoju Smart Highway replicating real-world traffic conditions.
Hyundai Motor conducted the trial using two trailer-connected Xcient trucks.
Yeoju Smart Highway is a 7.7km testbed within the central region expressway established by the Korean government for the development of autonomous driving technology. The highway is constantly populated by vehicles for autonomous driving research, making it quite similar to the conditions of an actual highway.
The demonstration successfully displayed the following technology: Vehicle platooning, cut-in/out by other vehicles, simultaneous emergency braking, and V2V (Vehicle to Vehicle) communication tech. The speed limit was set at 60km/h to ensure safety.
This demonstration is part of a project initiated by the Ministry of Land, Infrastructure and Transport (MOLIT). Since 2018, MOLIT has been working to support pioneering efforts for autonomous technology. Along with Hyundai Motor Company, this national project involved government, corporations, and academia. Vehicle platooning has the benefit of reducing air resistance to improve fuel efficiency and lower emissions, making it an eco-friendly technology.
The platooning maneuver begins when the driver of the following truck approaches the leading vehicle and activates platooning mode.
Upon activation of platooning mode, the following truck maintains a 16.7m distance, with real-time fine tuning based on the leading vehicle's acceleration and deceleration. The driver does not need to put his/her foot on the accelerator nor brakes, vastly reducing fatigue on the road and improving safety.
The mode also activates lane keeping technology which makes possible for the driver of following truck to take hands off the steering wheel.
With platooning, other vehicles cutting in and out between trucks can also be seamlessly managed. If a vehicle cuts between the platooning trucks, the following truck automatically extends the gap to minimum of 25m.
When a leading truck makes a sudden emergency stop due to an unexpected situation, the newly demonstrated technology responds by enabling the following truck to decelerate and stop.
The V2V system applied to both trucks in this demonstration showcased how real time information sharing between platooning vehicles can improve control over acceleration and deceleration, and also incorporate ADAS (Advanced Driver Assistance System) information from various sensors like cameras and radar.
Furthermore, the Real-time Frontal Video Sharing feature was enabled by V2V technology. By displaying videos from the leading vehicle, the following driver can see the road ahead, solving limitations of forward vision for trailing drivers.
Hyundai Motor will strive to achieve high-level platooning technology which will work under even tighter following distance between vehicles and also implement traffic information for optimized travel in the future.
In August 2018, Hyundai Motor, in partnership with Hyundai Glovis, completed South Korea's first domestic highway journey with an autonomously navigated truck for approximately 40km on the highway between Uiwang and Incheon. The truck displayed SAE (Society of Automotive Engineers Standard) Level-3 autonomous driving.
The Hyundai Xcient is 40 ton truck sold across the globe. Hyundai is also spearheading eco-friendly movement in the commercial vehicles sector with the Xcient Fuel Cell truck unveiled last September. The company plans to deliver 1,600 vehicles to Switzerland by 2025.
Read all autonomous vehicle news.
SUBSCRIBE
You are welcome to subscribe to receive emails with the latest Autonomous Self-Driving Driverless and Auto-Piloted Car News , you can also get weekly news summaries or midnight express daily news summaries.
[newsletters_subscribe lists="8, 20, 21, 10, 3, " list="checkboxes"