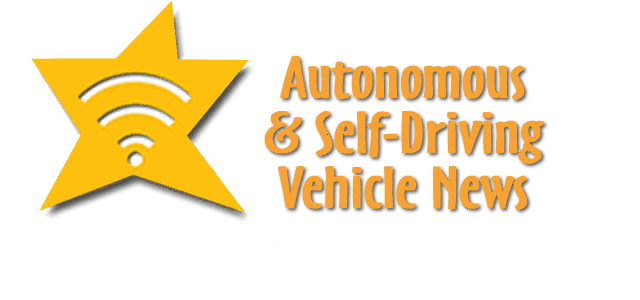 In autonomous and self driving vehicle news are Tesla, Hyundai, Pioneer, Zenuity and ANSYS.
Tesla Buys DeepScale
Tesla quietly acquired DeepScale an AI company that is working on ways to squeeze and shrink resources needed for deep learning.
Hyundai Invests in Netradyne
Hyundai CRADLE, Hyundai Motor Company's corporate venturing and open innovation business, announced it is investing in Netradyne, a U.S. based intelligent technology company specializing in fleet safety management software. The partnership supports further development of Level 3+ Advanced Driver Assistance Systems (L3+ ADAS) and Autonomous Driving (AD) features that may launch over the next few years.
Netradyne uses artificial intelligence (AI) vision-based dashcam devices to monitor safety performance of fleet vehicles. Netradyne's system may also crowdsource road and driving behavior metadata.
Autonomous Cocktail Special Sauce
A new study by PTOLEMUS Consulting Group found that most OEMs will use a "cocktail" of technologies, with LiDAR being key, to achieve full vehicle automation. This is instead of relying entirely on radars and cameras for vision, which is an approach championed by companies such as Tesla.
PTOLEMUS predicts that, despite significant decreases, the cost for OEMs to achieve safe operation of full autonomy (SAE level 4) will still exceed $10,000 per vehicle in 2022, making it near-impossible to launch fully autonomous private cars below the $100,000 price tag, and prohibiting mass roll-out.
PTOLEMUS expects robotaxis to be launched in 2021, as their 24/7 driverless operation capability will allow ride hailing operators such as Waymo to recoup the investment. Then, the mass market will see the introduction of L4 tech such as 'Automated Valet Parking' and 'Highway Drive' in premium models.
Frederic Bruneteau, PTOLEMUS' Managing Director, stated: "Two years ago, most OEMs were adamant that sensors and AI would suffice. But high profile accidents have pushed the safety imperative, requiring extra layers of redundancy. We predict that a 'good enough' approach to automation will never be authorised by regulators worldwide."
Zenuiity in XC40 and Polestar
Zenuity, the assisted and autonomous driving software company, has taken another significant step with the inclusion of its assisted driving and safety software in Volvo Cars' soon-to-be-revealed fully electric XC40 sports utility vehicle.
The move marks the first time Zenuity software has been used in a global premium high volume vehicle, after a similar system was included in March this year in the Polestar 2, the all electric performance car.
The use of Zenuity software in the Volvo's XC40 and the Polestar 2 underlines its advanced product development capability and the commercial attraction of its offering as a result of its safety credentials and assisted driving capabilities.
Pioneer Smart & Autonomous Group
Pioneer Corporation announced that "Pioneer Smart Sensing Innovations Corporation" ("the New Company," hereafter) through an incorporationtype
split as a new company to take over the business activities of Smart & Autonomous
Mobility Business Group, which handles autonomous driving-related business, will be
established on October 1.
Pioneer has been pursuing the development of compact, high-performance, and low-cost MEMS mirror-based 3D-LiDAR sensors towards a target of mass production from 2020 onwards. 3D-LiDAR sensors are regarded as an indispensable key device for the realization of level-three and above autonomous vehicles and for delivering high-precision object recognition and data collection. Pioneer has been offering its 2018 models since last year, and is currently developing "high-precision object recognition algorithms" and "vehicle ego-localization algorithms", utilizing 3D-LiDAR sensors.
The New Company will further promote the autonomous driving-related business of
Pioneer Group with a focus on 3D-LiDAR-based sensing technologies.
New Autonomous Survey
Seven out of 10 consumers believe autonomous cars drive better than humans or will surpass human abilities by 2029, according to a worldwide consumer survey commissioned by ANSYS . The complete ANSYS Global Autonomous Vehicles Report, released , uncovers varying consumer attitudes with autonomous vehicles (AVs).
The report confirms consumers have high expectations for autonomous capabilities and that consumers are comfortable with the idea of riding in autonomous cars and aircraft in their lifetime.
Highlights from the report include:
Consumer Faith: Seventy-one percent of global respondents believe autonomous cars are better at driving than humans or will surpass human abilities within 10 years.
Embracing AVs: Japanese respondents were more confident in AVs than the global average; 83% believe autonomous cars will be better drivers than humans within a decade and 38% believe they already are.
Ready to Ride: Seventy-seven percent of global respondents would be comfortable riding in an autonomous car at some point during their lifetime.
Young Adopters: Eighty-seven percent of 18- to 24-year-old respondents and 88% of 25- to 34-year-old respondents reported feeling comfortable with autonomous cars in their lifetime. Forty-three percent of respondents over the age of 65 said they would never ride in an autonomous car.
Highs and Lows: At 97%, Chinese respondents were most open to riding in an autonomous car during their lifetime. By contrast, just 57% of respondents from the

United Kingdom

said they would be comfortable riding in an autonomous car.
Exploring Anxieties: When asked their top concern for riding in autonomous cars and planes, most respondents said technology failure at 59% and 65%, respectively.
Trust in Car Manufacturers: Twenty-four percent of respondents believe luxury car companies would offer the safest autonomous driving experience, followed by technology companies that may one day offer an autonomous car (20%) and non-luxury brands (16%).
Autonomous cars require billions of miles of road tests across a vast number of driving conditions to ensure consumer safety, which cannot be accomplished in our lifetime with physical testing alone. Simulation greatly reduces the need for physical road tests and is the only way engineers can more quickly test thousands of AV travel scenarios, maximize the performance of sensors and perception algorithms and ensure safety.
Read all autonomous vehicle news.
SUBSCRIBE
You are welcome to subscribe to receive emails with the latest Autonomous Self-Driving Driverless and Auto-Piloted Car News , you can also get weekly news summaries or midnight express daily news summaries.