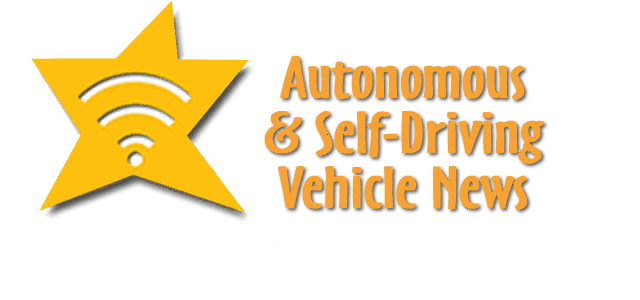 In autonomous vehicle news are Ford, Otonomo, Velodyne, Gatik, Ibeo, Recogni and lack of confidence.
Ford Buys Quantum Signal
Although not widely known to the public, Quantum Signal helped the military develop software that allowed it to remotely control robotic vehicles from thousands of miles away. It even built a robust simulation environment capable of testing autonomous vehicle designs that's still in use today.
While Quantum Signal has operated in relative obscurity over the past couple of decades, its work has been on our radar at Ford for a while now. Over the past few years, Ford has been assembling a team of uniquely qualified experts in software development, simulation and machine learning from all around the world as it accelerates autonomous vehicle development — and we're proud to announce the squad is getting even bigger and more formidable.
To further advance its goal of launching a self-driving vehicle business, Ford has acquired Quantum Signal and will make use of its extensive experience in real-time simulation and algorithm development, as well as robotics, sensing and perception technology. The wide range of the group's work portfolio means it will be able to support Ford in numerous areas as the company develops self-driving vehicles and transportation as a service business, including software development and hardware prototyping.
Avis Shares Data with Otonomo
Avis Budget Group announced a partnership with Otonomo, the leading automotive data services platform, to unlock new avenues for value creation from the data generated by its connected fleet. The fleet will cover an estimated 4 billion road miles this year and is anticipated to generate over 7 billion road miles of data with its fully connected fleet in 2020.
The Otonomo Automotive Data Services Platform will help Avis Budget Group gain new and actionable insights from its connected cars, which span a diverse range of makes, models and telematics technologies. By reshaping this disparate connected car data for new users, Avis Budget Group will gain insights to streamline operations, reduce costs and improve customer satisfaction. The Otonomo Platform also provides Avis Budget Group with new opportunities for collaboration with cities and other partners that benefit its customers and the general public.
MADD Partners with Velodyne
 Mothers Against Drunk Driving (MADD) is proud to partner for a second year with Silicon Valley-based Velodyne Lidar, Inc., a market leader of real-time 3D perception systems used in a variety of commercial applications, including autonomous vehicles.
The partnership continues a public education effort across the country on the safety benefits of autonomous vehicle technology. On October 2, 2019, MADD will participate in Velodyne Lidar's second annual World Safety Summit on Autonomous Technology at Levi's Stadium in Santa Clara, Calif. The summit is designed to advance understanding of the safety benefits that can be achieved with autonomous vehicle technology.
Velodyne's work with autonomous vehicle technology is a natural complement to MADD's support for future technologies.
Velodyne's World Safety Summit will bring together business, government, public safety and community leaders to share a broad range of perspectives and creative solutions to address safety issues and public concern regarding autonomous vehicles.
Walmart Inter-Store Deliveries Tested by Gatik
Walmart announced a pilot with autonomous vehicle company, Gatik.
Gatik will be testing an autonomous vehicle to move customer orders on a two-mile route in Bentonville, Arkansas between two of our Walmart stores.
"We aim to learn more about the logistics of adding autonomous vehicles into our online grocery ecosystem, operation process changes and more opportunities to incorporate this emerging technology," Tom Ward, Senior Vice President, Digital Operations, Walmart U.S. wrote on the Walmart website.
Ibeo LiDAR Opens Office in Detroit
Ibeo Automotive Systems, a LiDAR sensor specialist from Hamburg, has established a wholly owned subsidiary in the United States: Ibeo Automotive USA Inc. in Detroit. Paula Jones, the former director of the Customer Business Unit of Gentherm Inc., was named president and manages the new company. This step allows Ibeo to cater to the growing demand for LiDAR technology in the U.S. and expand its business segment into one of the most important markets for autonomous driving.
The new Ibeo subsidiary, Ibeo Automotive USA Inc., launched operations in Detroit in June 2019.
Recogni Funded
Recogni Inc., the designers of a vision-oriented artificial intelligence platform for autonomous vehicles, today announced $25 million in Series A financing led by GreatPoint Ventures with participation from Toyota AI Ventures, BMW i Ventures, Faurecia (one of the world's leading automotive technology companies), Fluxunit (VC arm of lighting and photonics company OSRAM), and DNS Capital. As the automotive industry is transitioning to autonomous vehicles, a network of computers is needed to drive these vehicles efficiently on a limited energy budget. While these AI systems are trained offline, they need to process the sensor data in real-time in the vehicle. Today, autonomous vehicles have hit the processing efficiency wall and are unable to transition to Level 3+ autonomy and beyond. Recogni is focused on creating high-performance and low-power AI processing to help make autonomous vehicles a reality.
Seoul Robotics Intros SENSR
Seoul Robotics, a dynamic provider of perception software for autonomous systems introduced SENSR™, a 3D perception software platform compatible with major 3D LiDAR sensors. With the release of SENSR, Seoul Robotics is now the only company to commercially provide a high-performance 3D perception software solution that is compatible with multiple brands of LiDAR manufacturers – enabling automotive-grade perception AI for any industry with any LiDAR.
While cameras provide dense color information, LiDAR provides depth and shape information which greatly aids autonomous vehicles to navigate by providing an additional level of reliability.
Many experts initially expected the high price as the biggest shortcoming of LiDARs. However, as LiDAR prices steadily decrease with advancements in the industry, the big challenge of interpreting and processing the 3D data produced from sensors hasn't been fully solved. While some companies have the capability to spend millions of dollars to create functional software, this talent-intensive and expensive effort needs to be repeated for each newly introduced LiDAR sensor and for each new application. SENSR is the first industrial-grade software solution that provides scalable 3D perception for companies that seek to efficiently commercialize across industries and applications, and with flexibility to choose LiDAR sensors and integrate multiple different sensors with ease.
Mobility Study Low-Confidence in Self-Driving.
According to the first J.D. Power 2019 Mobility Confidence Index Study fueled by SurveyMonkey Audience —the Mobility Confidence Index is 36 (on a 100-point scale) for self-driving vehicles .
Mobility Confidence Index is 36 for self-driving vehicles: With an overall score of 36, consumers have a low level of confidence about the future of self-driving vehicles. Scoring lowest among the self-driving attributes are: comfort about riding in a self-driving vehicle (34); and comfort about being on the road with others in a self-driving vehicle (35).
Self-driving challenges: Industry experts say that perfecting self-driving technology is more challenging than originally thought. They also recognize the importance of marketing self-driving technology to consumers to build understanding, trust and acceptance, which is notably an industry-wide challenge.
Disparate visions for availability: Experts anticipate self-driving services—public transit, delivery and taxi/ride-hailing—will arrive to market in 5-6 years while self-driving vehicles for purchase will arrive in about 12 years. Consumers predict each mobility option will be available in closer to 10 years. Most industry experts forecast it will be 15 or more years before self-driving vehicles have a retail market share of 10%.
Tech failures, hacking and liability are top concerns: Although consumers are more hopeful than worried (65% vs. 34%) about the overall benefit of technology in their lives, 39% aren't excited about any self-driving technology, including delivery services, public transit, taxi/ride-hailing service and personal vehicles. Serious concerns exist with the development of self-driving vehicles, of which consumers are most worried about tech failures/errors (71%); risk of vehicle being hacked (57%); and legal liability as a result of a collision (55%).
Consumers still lack knowledge about self-driving vehicles: The majority (66%) of respondents admit to having little to no knowledge about self-driving vehicles. Gen Z[1] expresses the most knowledge, while Boomers express the least. Nearly three-fourths (71%) of consumers are more likely to purchase or lease a self-driving vehicle if they have a great deal of knowledge, but consideration dips to 25% for those who state they know nothing at all about them.
Safety perceptions differ with age, knowledge: Overall, consumers are split on whether self-driving vehicles will improve traffic safety (40% better vs. 40% worse). Younger generations are more confident that safety will improve (52% of Gen Z, 45% of Gen Y), but 49% of Boomers think it will be worse than today. Consumers who say they know a great deal or a fair amount about self-driving vehicles believe such vehicles will improve traffic safety (59% and 52%, respectively).
Read all autonomous vehicle news.
SUBSCRIBE
You are welcome to subscribe to receive emails with the latest Autonomous Self-Driving Driverless and Auto-Piloted Car News , you can also get weekly news summaries or midnight express daily news summaries.