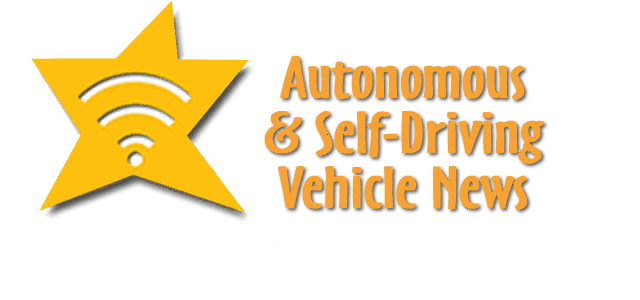 In autonomous and self-driving news are Baidu, EB, Recogni, Renesas, Kodiak, Local Motors, Macronix, PerceptIn, Starsky and Optimus Ride.
Baidu & EB
Baidu, Inc. and Elektrobit, a visionary global supplier of embedded and connected software products for the automotive industry, today signed a strategic partnership in which EB will provide automotive infrastructure software for the Apollo Computing Unit (ACU), Baidu's advanced in-vehicle computing platform for autonomous driving.
The ACU, an autonomous driving in-vehicle computing platform for mass production, is one of the most important products of Baidu Apollo, which is being developed with 156 industry partners including Chinese automakers.
EB is providing its EB tresos automotive basic software products to the Baidu ACU-Advanced Automated Valet Parking project. EB tresos enables the development of AUTOSAR standard-compliant software for automotive electronic control units (ECUs) with the highest levels of functional safety, up to ISO 26262 ASIL D. EB's industry-leading software will allow car manufacturers and suppliers using ACU to expedite the market introduction of safe systems for Automated Valet Parking.
EB is an important strategic partner and plays an integral role in Baidu's ongoing efforts to accelerate the intelligent transformation of the automotive industry. Elektrobit's software is cutting-edge in terms of capabilities and adheres to the absolute highest quality and safety standards in the industry. EB will be deeply engaged with the Baidu Apollo team.
Fluxunit Finances Recogni
Fluxunit, OSRAM's Venture Capital arm joins leading VC funds well as automotive OEMs and Tier-1 suppliers in the financing round of Recogni. The Silicon Valley start-up with subsidiary in Munich develops a vision-oriented artificial intelligence (AI) platform for autonomous vehicles, which allows the processing of sensor data from LIDAR (Light Detection and Ranging, a sensor based on infrared light for 3D machine vision that can be used to detect distances amongst other things), camera and RADAR systems in real-time and at low power consumption.
Recogni plans to use the funds to deliver the most capable perception system to enable state of the art sensor fusion of visual and depth sensor data while continuing to grow its top-tier engineering team. Recogni is currently in discussions with multiple auto manufacturers, to provide them with the full suite of enabling technology from modules to the softwar
Renesas in ProPILOT for Nissan
Renesas Electronics Corporation, a premier supplier of advanced semiconductor solutions,  announced that Nissan Motor Co., Ltd. has adopted Renesas' innovative and high-peformance automotive technology for the ProPILOT 2.0 system featured in the new Nissan Skyline unveiled on July 16, 2019. The driver assistance system combines navigated highway driving with hands-off, single-lane driving capabilities, employing Renesas' R-Car automotive system-on-chip (SoC) and RH850 automotive control microcontroller (MCU) to implement core functionality in the electronic control units (ECUs) that handle driving judgment and control.
Designed for on-ramp to off-ramp (ramp-to-ramp) highway driving, ProPILOT 2.0 engages with the vehicle's navigation system to help maneuver the car according to a predefined route on designated roadways. For the first time, the system also enables hands-off driving while cruising in a single lane.
To achieve this advanced capability, the Renesas R-Car SoC first creates detailed environment maps of the vehicle surroundings by combining information on nearby vehicles and other objects from the cameras and front radar with the high-precision 3D map data preloaded for navigation. The SoC determines the vehicle's own position from the map data and lane information and, based on this information, determines the vehicle's action plan. The RH850 MCU receives the resulting data and sends control commands to the ECUs such as the steering wheel, accelerator, brakes. Combining the R-Car SoC's high-performance processing with the RH850's real-time responsiveness and excellent reliability enables judgment and control operations to take place sequentially and accurately. This contributes substantially to the realization of Nissan's ProPILOT 2.0 driver assistance system.
Kodiak Starts Delivering
Kodiak Robotics, Inc., a startup developing self-driving technology to revolutionize long-haul trucking, announced it has started making its first commercial deliveries with a safety driver behind the wheel. Kodiak achieved this milestone just 16 months after the company was formed. Kodiak also announced it will be supporting its growing testing and freight operations from a new facility in North Texas.
Kodiak operates as a true freight carrier, with self-driving trucks operating on "middle mile" highway routes. Since the company's founding in April 2018, Kodiak has grown from an idea to a reality, with a growing fleet of trucks and the launch of freight operations for customers in Texas. The company's rapid progress is a testament to its strong, experienced team, led by its CEO Don Burnette. Don is a leader in the AV industry, with over a decade of experience working in the emerging autonomous vehicle field.
Macronix for NIVIDIA DRIVER AGX Xavier
Macronix International Co., Ltd. announced that Macronix's ArmorFlash™ memory is being utilized on the NVIDIA DRIVE AGX Xavier™ and DRIVE AGX Pegasus™ autonomous vehicle computing platforms.
ArmorFlash brings highly secure, superior quality, and longevity of supply data storage to the demanding, competitive market for artificial intelligence (AI)-based Level 2+ advanced driver assistance systems (ADAS) through Level 5 autonomous driving (AD) solutions. NVIDIA's selection of ArmorFlash represents the companies' efforts to enhance data security in AD automotive-electronics applications.
Teralytics AG Funding
Teralytics AG announced it has raised $17.5 million in a round led by Robert Bosch Venture Capital GmbH (RBVC), the corporate venture capital company of the Bosch Group; alongside Deutsche Bahn Digital Ventures, innogy Ventures, LBBW Venture Capital, Liil Ventures, and existing investors Atomico and Lakestar. Teralytics is building advanced mobility insights solutions powered by telecom network data to help cities and transport services understand, predict and improve people's journeys.
Zurich-based and with offices in New York and Singapore, Teralytics partners with telecom network operators to solve the challenge with the most accurate indicator of people's movement – their mobile devices, the one thing everyone has with them at all times. Teralytics is developing global mobility insights and analytics solutions for transport operators and planners, mobility services and cities to better understand how people travel and how new modes of transportation affect the entire transport network.
PerceptIn & LHP
PerceptIn, a company focused on robotic mobility and visual intelligence, and LHP Engineering Solutions (LHP), a global engineering services provider and technology integrator within the transportation industry have partnered to deliver autonomous modular solutions that will transform a traditional human-operated vehicle into a self-driving machine.
As part of an ongoing economic development initiative to bring autonomous solutions to the forefront of the technology industry in the State of Indiana, LHP and PerceptIn are growing in partnership to become the driving force for a safer autonomous future. Both Shaoshan Liu, CEO and Founder of PerceptIn, and David Glass, CEO and Co-Founder of LHP are committed to promoting the safe and sustainable growth of achievable autonomous driving solutions.
PerceptIn's modular integration of their sensor suite on the Dragonfly Pod allows OEMs and Tier 1 manufacturers to incorporate self-driving solutions into their pre-existing human-operated vehicles using drive-by-wire adaptation. With LHP's 18-year experiences in embedded controls, vehicle systems integration, electrification, automotive functional safety and cyber security, this partnership will result in low-cost, easy to build autonomous solutions.
Olli Debut in Rancho Cordova
Olli, the world's first co-created, 3D printed, self-driving shuttle developed by Local Motors, made its debuted in the City of Rancho Cordova at the White Rock Corporate Campus, a large business park that is home to 1,600 employees. As part of a three-month pilot project primarily funded by the Sacramento Area Council of Governments (SACOG) through a $90,000 grant, and with funding assistance of $10,000 from the City of Rancho Cordova, Olli is available to campus employees, as well as to the general public.
Olli will operate August 7 – November 7, 2019 at the White Rock Corporate Campus.
Optimus Rides in Brooklyn Navy Yard
Optimus Ride, a leading self-driving vehicle technology company, announced the launch of New York state's first self-driving vehicle program, located at the Brooklyn Navy Yard (Yard), a 300-acre industrial park with more than 400 manufacturing businesses and 10,000 employees onsite. Beginning tomorrow, six autonomous vehicles will transport passengers between the NYC Ferry stop at Dock 72 and the Yards' Cumberland Gate at Flushing Avenue, a vital connection point in a truly multi-modal commute for thousands of passengers and a first-of-its-kind commercial autonomous driving system.
Loadmsart & Starsky Robotics
Loadsmart and Starsky Robotics announced that they were able to automatically dispatch an autonomous truck to haul freight; having successfully priced, tendered and booked via Loadsmart and then picked up and delivered the shipment using Starsky's self-driving technology. The integration of Loadsmart's AI-powered pricing and load matching technology with Starsky's API meant no human intervention was required. The historic initiative is part of a larger strategic partnership which paves the way for the future of trucking: autonomous brokerages dispatching freight to autonomous trucks without human involvement.
Loadsmart was able to connect their network of customers with Starsky's fleet of regular and self-driving trucks by integrating Loadsmart's Automated Dispatch API with Starsky's Hutch API. As a result of the partnership, Starsky is able to dispatch its trucks automatically without human intervention, while Loadsmart can expand its ability to automate the shipping process from quoting, booking to delivery to help its clients move more with less
Read all autonomous vehicle news.
SUBSCRIBE
You are welcome to subscribe to receive emails with the latest Autonomous Self-Driving Driverless and Auto-Piloted Car News , you can also get weekly news summaries or midnight express daily news summaries.