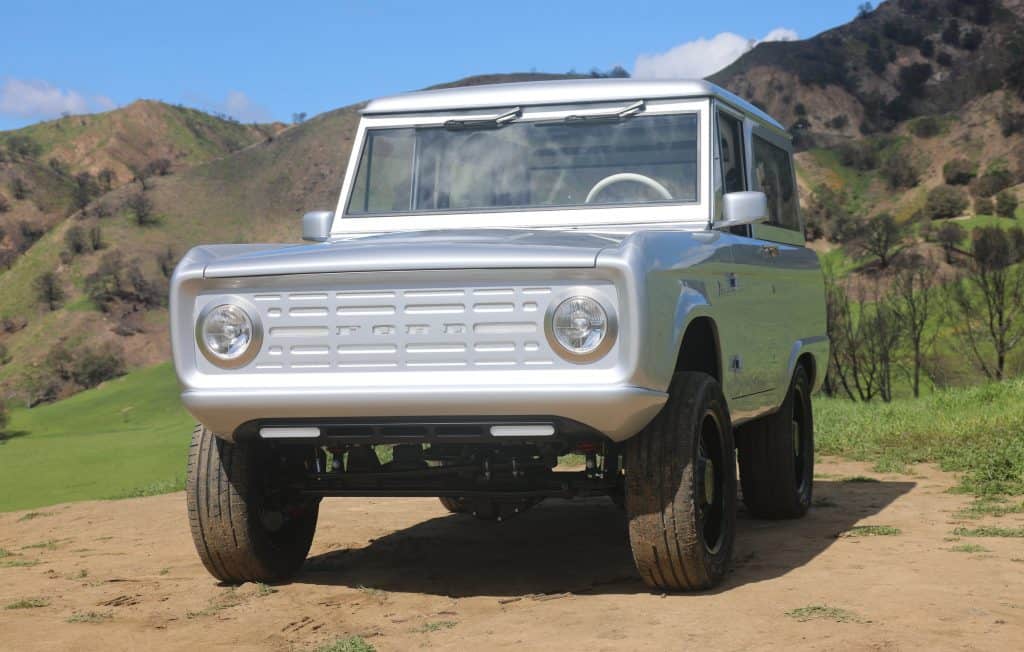 Zero Labs Automotive – a new automotive design, technology, and engineering firm introduced their first production vehicle – the world's first electric classic Ford Bronco and a new category of electric vehicles.
The CEO and Founder of Zero Labs Automotive, Adam Roe, a former retail marketing and technology pioneer, sold his successful agency in 2015 and put together a dedicated team of advanced race vehicle engineers, electrical engineers, vehicle prototype manufactures, composite engineers, aerospace fabricators and premium classic car manufacturers to focus on one problem. "Given the world's growing commitment to clean energy, what do we do with our past?" asks CEO and Founder Adam Roe. "Classic vehicles represent how we keep our past alive, the spirit of who we are, a conflict between pride and shame, and now they are a symbol for change."
The Zero Labs Ford Bronco vehicles are handcrafted with newly designed aerospace grade carbon fiber construction, molded wood consoles, all digital and more than 1,000 newly designed parts. To retain the off-road capability of the world's most collectible 4×4, the Zero Labs Ford Bronco features an Atlas 2 (2-speed) transfer case, Currie front and rear differentials, adjustable FOX coil over suspension complete with Brembo 6 piston caliper brakes.
Electric performance includes digital Telematics, custom all-digital gauge display, VCU and CAN Network, 70 kWh battery, 190-mile range, Level 2 charging and a 360HP permanent magnet AC motor. The carefully honored classic design will last well into the future and the company expects the power performance technology to regularly improve which is why they have designed them to be upgradable, giving owners peace of mind about the future of their vehicles. This is a classic vehicle so there are no giant edge to edge screens to distract the driver from a simple driving experience. The digital gauge cluster was faithfully recreated from the original design, and all vehicle diagnostics and controls are behind a hidden screen or viewable from the user's mobile phone. To focus on their commitment to quality, only 150 of these first edition premium electric vehicles are available for reservation.
"A clean energy future does not have to come at the expense of our past," said CEO and Founder Adam Roe. "We have committed ourselves to providing car lovers with both the spirit of the past and a clean energy future but at today's standards. I am proud to say, after three years and thousands of hours in development, we have created a meaningful production vehicle so unique that one look is all it takes to forever change the way we separate the relationship between our past and our future