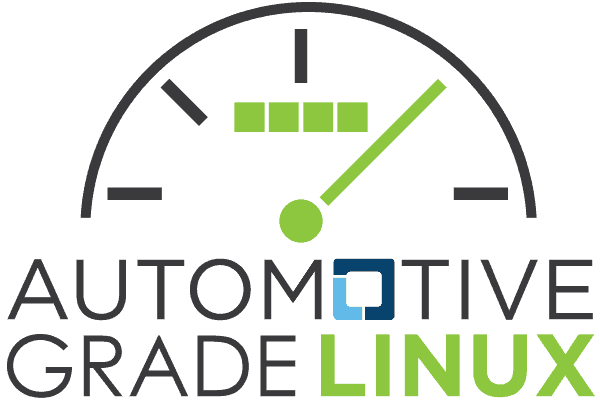 Automotive Grade Linux, a collaborative cross-industry effort developing an open platform for the connected car, has announced that Hyundai has joined Automotive Grade Linux (AGL) and the Linux Foundation, the nonprofit organization enabling mass innovation through open source.
"Hyundai has been active in open source for years, and their experience will benefit the entire AGL community," said Dan Cauchy, Executive Director of Automotive Grade Linux at the Linux Foundation. "This is a significant milestone for us, as the rapid growth of AGL proves that automakers are realizing the business value that open source and shared software development can provide. We look forward to working with Hyundai as we continue on our path to develop open source solutions for all in-vehicle technology."
AGL is an open source project at the Linux Foundation that is changing the way automotive manufacturers build software. More than 140 members are working together to develop a common platform that can serve as the de facto industry standard. Adopting an open platform across the industry enables automakers and suppliers to share and reuse the same code base, which reduces development costs, decreases time-to-market for new products and reduces fragmentation across the industry.
"Open collaboration is essential as we realize our connected car vision," said Paul Choo, Vice President and Head of Infotainment Technology Center at Hyundai Motor Company. "AGL has built a robust platform that offers the flexibility to design and build new services on top of it, and quickly bring them to market. We look forward to working with the community to expand the platform and collaboratively develop the underlying technologies that are vital to the next generation of connected vehicles."
Developed through a joint effort by dozens of member companies, the AGL Unified Code Base (UCB) platform is an open source software platform for infotainment, telematics and instrument cluster applications. It provides 70% of the starting point for a production project and includes an operating system, middleware and application framework. Automakers and suppliers can customize the platform with features, services and branding to meet their unique product and customer needs.
AGL at CES 2019
The AGL Unified Code Base (UCB) platform, a CES 2019 Innovation Awards Honoree, will be on display in the AGL booth at CES 2019 in the Westgate Hotel Pavilion, 1614.
The AGL booth will feature demonstrations of open source technology from AGL members AISIN AW, Audiokinetic, Cognomotiv, DENSO, DENSO TEN, EPAM Systems, Fiberdyne Systems, ForgeRock, Igalia, LG Silicon Valley Lab, Microchip, NTT DATA MSE, Panasonic, Renesas, SafeRide Technologies, Tuxera and VNC Automotive.
The booth will be open to the public during CES show hours from January 8-11, 2019.
About Automotive Grade Linux (AGL)
Automotive Grade Linux is a collaborative open source project that is bringing together automakers, suppliers and technology companies to accelerate the development and adoption of a fully open software stack for the connected car. With Linux at its core, AGL is developing an open platform from the ground up that can serve as the de facto industry standard to enable rapid development of new features and technologies. Although initially focused on In-Vehicle-Infotainment (IVI), AGL is the only organization planning to address all software in the vehicle, including instrument cluster, heads up display, telematics, advanced driver assistance systems (ADAS) and autonomous driving. The AGL platform is available to all, and anyone can participate in its development.
Automotive Grade Linux is a Collaborative Project at The Linux Foundation. Linux Foundation Collaborative Projects are independently funded software projects that harness the power of collaborative development to fuel innovation across industries and ecosystems.
About the Linux Foundation
The Linux Foundation is the organization of choice for the world's top developers and companies to build ecosystems that accelerate open technology development and industry adoption. Together with the worldwide open source community, it is solving the hardest technology problems by creating the largest shared technology investment in history. Founded in 2000, The Linux Foundation today provides tools, training and events to scale any open source project, which together deliver an economic impact not achievable by any one company.