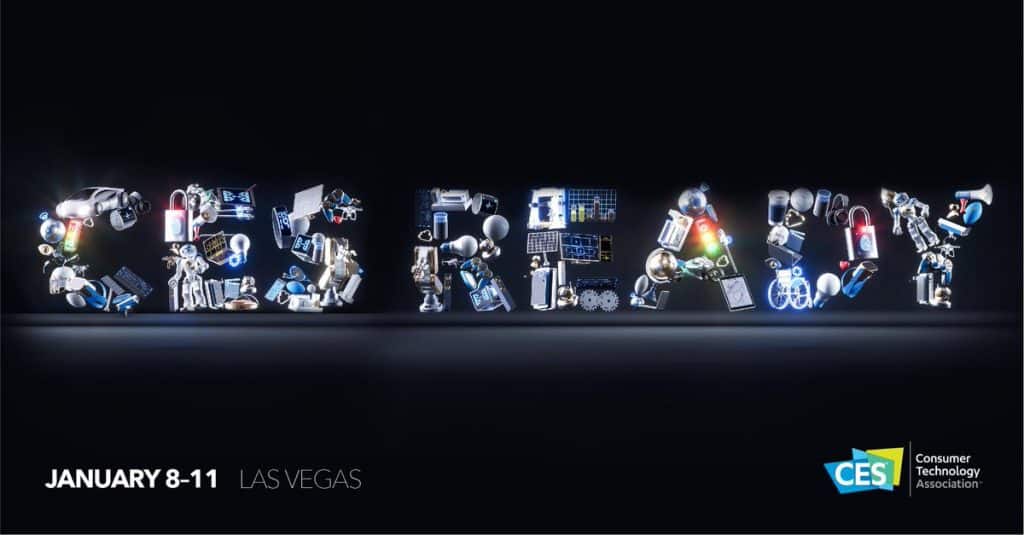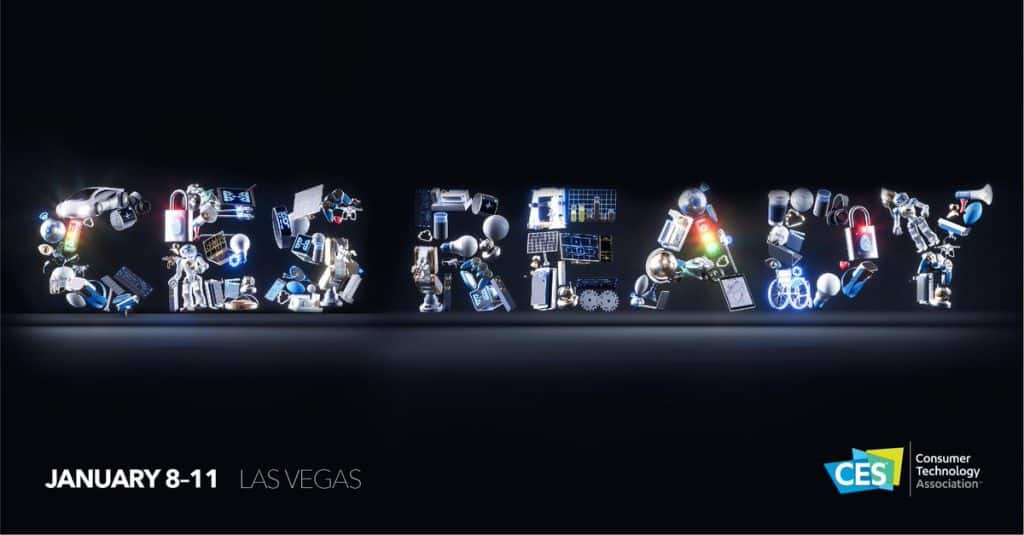 The Consumer Technology Association (CTA) puts on quite a trade show called CES which hearkens back to the former name of the event, the Consume Electronics Show. For 2019 it's a ll about new technology. CES is one of USA Today's 10 Best automotive shows and it claims it is making cars safer and drivers more connected with the latest technology for concept cars and connected vehicles with 290,000 square feet of automotive technology exhibit space.
We at AUTO Connected Car News have rounded up all the new automotive technology that will be showed that our readers will love. We'll be there in the swarm of close to 200,000 technophiles to find the latest and greatest. The automotive displays last year were rated as the 5th largest auto show by what we are seeing CES could be inching up the ladder.
Updated: 1/6/2019 with new information.
There are conference tracks on flying cars, self-driving cars, 5G and the future of transportation
U.S. Secretary of Transportation Elaine L. Chao was scheduled to deliver a keynote titled The New Mobility Revolution at at 11 AM, on Wednesday, Jan. 9 focusing on the future of drones and self-driving technology and how they will revolutionize transportation. Update: Many federal government speakers are cancelling their appearances due to the government shut down.
"Because of the government shutdown, some of our scheduled government speakers at CES 2019 have alerted us that they must cancel their travel to the show. As a result, some of our scheduled CES 2019 programming and speakers will change. We urge attendees who planned to hear US federal government speakers to check the sessions on the website to ensure those individuals are still speaking."
The list is so long for automtive technology the only way we could figure to spell out all the different automotive reveals and demos is to put them alphabetical order.
The list of exhibitors we haven't included but will be worth taking a look at include AEye, Aptiv, Clairon, Delphi, Elecktrobit, FLIR Systems, Gentex, Green Hills Software, HERE, Intel, JVC Kenwood, Karamba Security, Kia Motors, LexisNexis Risk Solutions, Mobileye, Nuance , NVIDIA, NXP, OSRAM, Pioneer, Quanergy, Renesas, Sony Electronics, Toshiba, Velodyne, Veoneer and ZF.
On Monday night at PEP Com on display will be the BlueAir air purifiers, Cypess semi conductors, OSRAM lighting, Rivivers' Rplate digital license plate, SureCall cell boosters, Robosense, Trillium Security and WaveSense.
ALG members will host an event Wednesday afternoon. The GENIVI Alliance will host their annual party on Tuesday evening.
Here's what we know will be introduced and demonstrated. We will update this article daily.
 Automotive Cybersecurity news appears in a separate article.
AdaSky
AdaSky, the Israeli startup making far infrared (FIR) technology a mass market solution to enable self-driving cars and vehicles equipped with advanced driver assistance systems to see better and understand more, is announcing that its FIR sensor, Viper will be the first thermal-sensing camera to be integrated in a vehicle's headlights.
 AdaSky is part of Magneti Marelli's Smart Corner Modular Platform that was named a CES® 2019 Innovation Awards Honoree. At CES, attendees can see AdaSky's FIR technology in Magneti Marelli's exhibit located at the Wynn Hotel, including the smart headlights that feature the Viper FIR sensor. Leveraging the energy efficient, high-performance compute of the NVIDIA DRIVE platform, Viper is a powerful vehicle perception solution.
Until this partnership, FIR cameras were mainly integrated into the vehicle's grill. Integration in the headlamp means the sensor is in closer proximity to other sensors, which enables better fusion. Sensor protection and cleaning is easier to maintain as well.
Attendees can also see Viper on display at AdaSky's Westgate Hospitality Suite #1630, where the company will demonstrate new computer-vision capabilities of Viper. This includes multi-class object detection and classification, which enables a vehicle to simultaneously detect and classify pedestrians, vehicles, trucks, bicycles, and motorcycles. Viper can also detect and segment animals and other objects in the vehicle's surrounding environment.
AGL at CES 2019
The AGL Unified Code Base (UCB) platform, a CES 2019 Innovation Awards Honoree, will be on display in the AGL booth at CES 2019 in the Westgate Hotel Pavilion, 1614.
The AGL Booth will feature demonstrations of open source technology from AGL members AISIN AW, Audiokinetic, Cognomotiv, DENSO, DENSO TEN, EPAM Systems, Fiberdyne Systems, ForgeRock, Igalia, LG Silicon Valley Lab, Microchip, NTT DATA MSE, Panasonic, Renesas, SafeRide Technologies, Tuxera and VNC Automotive.
Airbiquity will demonstrate the latest version of its OTAmatic over-the-air (OTA) software update and data management solution for connected vehicles .Airbiquity will provide demonstrations of new OTAmatic features to customers, analysts, and press at the company's private Aria hotel suite, and the NXP Semiconductors exhibit located at # CP-18 in the CES Central Plaza./
Alps
Alps Electric Co., Lt will be taking part as a new company, Alps Alpine Co., Ltd., for the first time. The company present a variety of technologies in response to the major trends in automotive development referred to as "CASE"—namely connected cars, autonomous driving, sharing and services, and electric vehicles. Alps Electric will unveil advanced solutions for automobiles combining its own core device technology with Alpine's software development capabilities.
On Display
Touch Input Module 0An input device integrating capacitive and force feedback technologies of Alps Electric with Alpine's display operation technology (GUI).
RF Positioning Module (Debut Exhibit)-A positioning module ideal for smart access and remote parking, which require accurate measurement of the distance between driver and car.
Amber Connect
Amber Connect, vehicle telematics will display in North Hall. Amber Connect was the first company globally to employ artificial intelligence for vehicle telematics and security. Since this revolutionary innovation of Amber Connect was launched, the company has remained at the forefront of smart vehicle telematics, now rapidly propelling the brand to almost 25 countries strategically positioned across world.
Sme exciting new telematics features and products to be showcased, that Amber Connect where currently working on. These included world leading insurance telematics, rental car telematics and car dealership features.
ANSYS
ANSYS will be a booth 3131 – North Hall LVCC "Tech East" Auto Pavilion and will be demonstrating the following at the booth:
Driving Scenario Simulation
Sensor Simulation
Safety Critical Software
Physics-Based VR
ANSYS technology provides unrivaled simulation and functional safety capabilities, enabling companies to simulate anything from rocket launches to surgical devices, from explosions to dripping teapots. Its functional safety & embedded systems software work closely with new generation of multiphysics simulation platform ensures that new and existing designs meet the most rigorous safety standards before products are tested on the road, airstrip or in outer space.
Audi
Top-quality entertainment for all the senses: Audi will turn the inside of the car into an amusement park at the Consumer Electronics Show (CES) in Las Vegas. The brand will present a completely new on-the-road entertainment format and a special movie theater experience inside a luxury sedan at its booth.
At its booth in the Las Vegas Convention Center (North Hall, booth 7019), the premium brand will show how a car ride can turn into a digital entertainment experience. The Audi models of the future will be even more connected and therefore provide the foundation for an entertainment space. Thanks to automated driving, occupants will have "free" time in the car in the future, in which they can use the next generation of in-car entertainment, for example.
Audi will showcase pioneering concepts at CES to demonstrate how the driving experience can turn into an experience drive. In Las Vegas, the brand will present a completely new entertainment format where the journey is the destination. A different technology, the "Audi Immersive In-Car Entertainment," provides entertainment while the car is stationary. It allows the occupants to enjoy Hollywood blockbusters or content provided by streaming services.
Arbe
Arbe will show the Phoenix proprietary chipset which it claims is the first system in the industry to leverage the advanced 22nm RF CMOS process. This allows a breakthrough in radar performance by:
Delivering an image 100 times more detailed
Doubling radar sensitivity
Reducing false alarms through advanced algorithms and unparalleled channel separation
Separating small and large objects through a high dynamic range
Providing clear boundaries of stationary and moving objects
Additionally, by leveraging the 22nm RF CMOS process, Phoenix dramatically reduces costs while consuming the lowest power per channel in the industry.
Baidu
Baidu will launch Appollors include Ya-Qin Zhang, President of Baidu, and executives from the company's global partners. Baidu will also announce its latest release in open source autonomous driving – Apollo 3.5, introduce a new global Apollo partner, present an upgraded conversational Al system – DuerOS, and unveil its open source framework from Baidu's edge computing cloud service – OpenEdge. Westgate Pavilion Booth #1814.
BlackBerry
Southern California-based Karma Automotive will showcase how BlackBerry's QNX technology is used to safeguard its Revero luxury electric vehicle and hint at additional security and management systems that could be incorporated into future products during the automaker's first appearance at the 2019 at CES.
BMW
The BMW Group will showcase the future of driving pleasure and the potential of digital connectivity in a variety of different ways. Visitors will have their first chance to take a virtual drive in the BMW Vision iNEXT, accompanied by the BMW Intelligent Personal Assistant.
The vision vehicle will be displayed alongside a sophisticated mixed-reality installation to feel what is like to drive autonomously, emission-free, and fully connected in the BMW Vision iNEXT. To begin the simulation, the BMW Intelligent Personal Assistant suggests an agenda for the day and plans the activities for the trip perfectly. With virtual reality goggles and a specially-designed spatial concept, visitors are able to immerse themselves in this virtual world: Initially, they drive the BMW Vision iNEXT themselves, but the vehicle soon takes over the driving function. In autonomous "Ease" mode, the driver interacts with the BMW Intelligent Personal Assistant, which makes suggestions and controls various digital services for the driver – from videoconferencing, to shopping, to smart home functions.
The personal assistant is also an integral part of the stand concept. It welcomes visitors at the entrance to the stand and guides them to the center of the exhibition through sound and light experiences.
Outdoor vehicle presentations. BMW Motorrad will demonstrate one of its research highlights in the field of automated driving: a self-riding BMW R 1200 GS. For the first time, visitors can also take a seat in the all-new, first-ever BMW X7 and enjoy being driven through an impressive off-road course.
Bosch
Driverless, electric, and seamlessly connected: shuttles will soon be a common sight on our city streets. Bosch provides components and systems for automating, connecting, and electrifying the shuttles. And it also provides a smart ecosystem of mobility services, including booking, sharing, and networking platforms, parking and battery charging services, and software solutions for managing and maintaining the vehicles, as well as infotainment during the journey. "In the future, every vehicle on the road will make use of Bosch digital services," says Dr. Markus Heyn, member of the board of management of Robert Bosch GmbH. At CES 2019 in Las Vegas, Bosch is presenting its solutions for this area of transportation with a concept shuttle that lets visitors experience its full range of services.
Bosch is showing it's keyless smartphone app for cars. With Perfectly Keyless, there is no more trade-off between convenience and safety in keyless entry systems.
Using data transmission with a built-in digital security lock, the owner's smartphone is accurately identifi.
Robert Bosch Car Multimedia, will use Cinemo's multimedia and connectivity framework to demonstrate the performance and universal control of Bosch's Android Automotive based infotainment and telematics hardware to car OEM's. Both Cinemo and Bosch will leverage their technology strength with future commercial projects that undertake to enrich the cockpit experience
The latest infotainment transcendency for Android Automotive systems with a deeply engaging solution that energizes digital media consumption in the car. Additionally, both companies will elaborate additional cooperation potential for further commercial projects dedicated to car OEMs.
Bosch is taking a multi-standard approach when it comes to V2X. Cars can then use the Wi-Fi networks available in cities, while elsewhere they can communicate using, for instance, cellular networks. The complex task of managing these diverse communication options is handled by a software solution from the Silicon Valley-based start-up Veniam. It continuously searches for the best transmission technology that suits the particular requirements and switches automatically between the available alternatives. The software therefore maintains continuous and seamless vehicle connectivity, ensuring cars can, for example, reliably alert one another to accidents and passengers can enjoy uninterrupted music streaming.
TRADE SHOW BOOTH: Tuesday to Friday, January 8 – 11, 2019 in the Central Hall, booth #14020
Boss Audio
BOSS Audio Systems is announcing LXA5 one of the first Amazon Alexa-enabled aftermarket in-dash receivers providing users Alexa functionality in their cars as they have at home.
BYTON
BYTON will hold a news conference on Sunday and showcase its latest innovations in vehicle interiors, user interface (UI), and technology platforms at CES in booth 8515. BYTON's vehicles are smart devices on wheels, featuring high-speed connectivity and the industry's first Shared Experience Display (SED), a coast-to-coast, full-dash screen that delivers an unmatched digital user experience. With its cutting-edge and intelligent in-car UI, BYTON is seamlessly blending digital technology and automotive design to deliver the most intuitive, connected, and personalized mobility experience.
Continental
CES 2019, Continental will demonstrate its solutions and key technologies for future cities around the theme "Mobility at your service. Freedom to Live."
Continental will present its first comprehensive Intelligent Intersection pilot that is operating in the heart of Walnut Creek, California. Continental's Intelligent Intersection is a real-world, end-to-end solution comprising a sensor set, powerful sensor fusion algorithms to generate a comprehensive environmental model and Dedicated Short-Range Communication (DSRC) to transfer valuable information between the intersection and connected vehicles.
The solution makes it possible to warn an oncoming driver about a crossing pedestrian outside the driver's line of sight.
The City Fleet Management solution provides users easy access to shared electric vehicles, optimizing management for the fleet operator and offering excellent usability for end customers.
If recharging the vehicle is necessary during the trip, the customer can earn an incentive for taking on the task, which is a significant value-add for the fleet operator. During the journey, the vehicle can be tracked and if a critical situation arises, the driver can immediately contact the operator. Continental is already running successful pilots incorporating different elements of City Fleet Management in Asia, U.S. and Europe.
Continental will present its Intelligent Street Lamp concept. Intelligent Street Lamp simplifies the management of lighting, while monitoring and analyzing environment, traffic and parking information in smart cities.
Using secure connectivity and sensorics, Continental's Intelligent Street Lamp solution enables remote light control as well as adaptive street lighting depending on surrounding traffic participants.
Going beyond infrastructure and mobility in the smart city, Continental is developing solutions to address the needs of city workers with Intelligent Wearables – smart electronics integrated into textiles.
Intelligent Wearables can contribute to lower energy consumption in vehicles and increase safety and comfort for drivers. Embedded within battery-powered working jackets, heating pads provide the perfect solution for warmth and efficient energy consumption.
The City Data as a Service (CDaaS) platform enables Continental to provide interoperable, integrated and end2end services in the context of its smart city portfolio, including Intelligent Intersection, Intelligent Street Lamp, Intelligent Crossing, Automated Shuttle, Smart Parking and City Fleet Management.
Daimler
Daimler will be focusing fully on the outlook on the future of mobility. Highlights include the world première of the new Mercedes-Benz CLA, US premières of the battery-electric Mercedes-Benz EQC about the Daimler Trucks' strategy for automated trucks.
The company will demo Daimler-wide CASE digitalization strategy – Connected, Autonomous, Shared & Service and Electric Drive.
On the day before Monday, January 7, Daimler Trucks will be providing an overview of the most recent company and technology developments at the Keep Memory Alive Center (KMAC) and will be announcing the company's next steps within the context of automated driving.
The new Mercedes-Benz CLA will be showcased to the global public for the very first time, featuring its evolved MBUX (Mercedes-Benz User Experience) infotainment system, a technological innovation that premièred at CES in 2018. It will feature the ENERGIZING COACH featuring individual fitness recommendations.
The electric Mercedes-Benz EQ series production model as a symbol for the start of a new mobility era at Daimler. Thanks to a sophisticated operating strategy, the EQC delivers an electric range of over 450 km according to NEDC (provisional figures).
The Vision URBANETIC isnew mobility concept for demand-based, efficient and sustainable mobility. The visionary concept is based on an autonomously driving, electrically driven chassis suitable for bodies intended to transport passengers or cargo. TThe show car also demonstrates how an innovative and intelligent UI/UX design can also maintain the smooth functioning of mobility even without a driver.
You can also watch the live stream of the Daimler Trucks press conference at daimler.com/live/.
DENSO
At the show, DENSO plans to feature the latest in automated driving and connected technology as part of its long-term commitment to help create the future of mobility. The technologies on display – from cybersecurity applications to cloud technology connecting vehicles to outside networks to carsharing features and more – further support the company's recent push into software-based solutions to complement its hardware expertise.
At its booth, DENSO will have a simulator that enables visitors to experience the future of mobility first-hand. Some of the products and solutions on display include:
An in-vehicle edge computer to connect the host vehicle to cloud-based services and share vehicle information;
Blockchain technology to help protect against cybersecurity threats;
Delivery services leveraging secure mobility management solutions;
Driver status monitors;
Telematics terminals for fleet management, and more.
Several DENSO-backed startups will join DENSO
Dellfer will demonstrate a live cyberattack, generate an instantaneous alert on it in the cloud, and stop the attack from progressing further.
Metawave will show video of its van demo occurring at CES, which highlights the company's advanced automotive radar and AI platform that classifies and distinguishes between autos, bicycles, pedestrians, and other objects at long ranges.
Thinci™ will demonstrate its Graph Streaming Processor™, Autonomous Driving Suite™, and Plug & Code AI Platform™.
Canatu will display smart 3D shaped touch surfaces for car interiors, reducing driver distraction and the new 3D shaped heating solutions enabling autonomous driving in any weather.
Ridecell will showcase the features of a free-floating car sharing service, showing the full lifecycle of a rental, from back-office to actual vehicle, including the ability to remotely lock and unlock a carsharing vehicle.
Cleaner Cameras
dplhBOWLES provides cleaning solutions for Automotive cameras and sensors that seamlessly integrate into the existing washer system in the vehicle improving the effectiveness and safety of today's ADAS and tomorrow's autonomous technology. Foreign materials like dust, mud, road salt, snow and other related debris can cause lens or sensor obstruction that will lead to degraded system performance or even render the system inoperable.
Any vehicle utilizing optical sensors or cameras will need a clear, unobstructed view to function properly and ensure safe operation. The number of cameras and sensor systems present on new vehicles has increased significantly over the past few years and will be part of standard equipment in the coming years as more vehicles adopt the lifesaving ADAS technologies.
Faurecia
Faurecia will hold a news conference on Monday at 10:00 am.
FCA
FCA US exhibit at the 2019 Consumer Electronics Show in Las Vegas, giving attendees the opportunity to immerse themselves in the ultimate in-vehicle experience of autonomy, connectivity and electrification in #6419 North Hall.
This year's exhibit features:
Debut of the self-driving Chrysler Pacifica Hybrid equipped with Waymo's self-driving system.
New 2019 Ram 1500 that includes the segment-leading 12-inch Uconnect system with SiriusXM 360L.
Industry first electrified Chrysler Pacifica Hybrid, equipped with its class-exclusive, innovative plug-in hybrid powertrain and Hybrid Electric Pages that provide customers with helpful information and access to charging schedules via the Uconnect 8.4 system's 8.4-inch touchscreen[
Hands-on demonstrations of in-vehicle features and connected services, including the new Uconnect Market concept.
When:To visit the FCA US exhibit, booth #6419, navigate to the North Hall
Foresight
Foresight Autonomous Holdings will showcase a live demonstration, streaming direct from Israel, of its QuadSight vision system designed for semi-autonomous and autonomous vehicles. Broadcasting during the evening hours in Israel, Foresight will demonstrate in real time how QuadSight detects any obstacle in darkness, fog, rain, and blinding glare. The demonstration will be shown in booth #2206 at CES 2019, January 8–11 at the Westgate Las Vegas.
QuadSight combines both reflective visible-light stereoscopic and emissive thermal stereoscopic vision. While visible-light camera systems utilize the same or sometimes less information than the human eye, LWIR imaging adds another layer of information based not on visible light, but on heat emissions. Essential for safety and reliability, stereoscopic vision technology produces exceptional three-dimensional (3D) images that result in outstanding object detection and accuracy for semi-autonomous and autonomous vehicles.
Green Hills Software
CES, January 8-11 — Las Vegas Convention Center (LVCC), North Hall, Booths #3515 & 3715
Integrated Cockpit Vehicle – Sit in the Renesas and Green Hills vehicle and immerse yourself in a connected and media-rich Android environment that's safely consolidated with safety-critical vehicle functions.
BlueBox Autonomous Racer – Watch an AI-controlled racecar calculate tens of thousands of paths per second as it competes against human and other game-driven cars.
Consolidated Cockpits – On the latest automotive processors, see how to safely and securely combine open source Linux and Android environments with safety-critical vehicle software domains such as Consolidated Cockpit, ADAS, and Secure Gateway.
Automated Vehicle Development Platform – See how to rapidly develop, verify and deploy ASIL D-critical autonomous driving applications on automotive-grade processors.
Driver Monitoring – See the most safe and the only secure platform for Driver Monitoring applications, featuring Drowsiness Detection and Face ID.
V2X / C2X Certificate Management Service – The ISS CMS is the defacto standard for V2X/C2X credentials and the world's first turnkey managed service in production today to securely generate and distribute vehicle-to-vehicle, vehicle-to-infrastructure, car-to-car and car-to-infrastructure certificates direct to vehicle and roadside communication devices.
Secure Over-the-Air Service – The DLM OTA Service securely manages and deploys updates for any digital asset including software, keys, cal files, licenses, and credentials to authenticated devices via standards-based Open Mobile Alliance Device Management (OMA-DM) 2.0.
Secure Code Signing – See the DLM Code Signing Service (DCSS) provides secure cryptographic signing services to ensure software and firmware is authentic and not tampered from the origin source. Extending rights management, the DCSS is also used for secure feature enablement and in-app purchases.
Vehicle Network Security Controller – Watch how to add intrusion detection to critical vehicle networks without a dedicated security processor.
Safety-Certified HMI Ecosystem Wall – See four of our key graphics partners showing off their OpenGL graphics on the newest powerful automotive multicore processors.
HARMAN
Harman will be making several automotive announcements that will be showcased by appointment-only at the Hard Rock Hotel. Areas covered will be connected car solutions, safety, audio, technology, digital services, control units, digital cockpits, displays (LED, QLED), sound, voice control, ADAS and more.
HERE
The HERE booth at CES 2019 will be located at Central Plaza CP-2 of the Las Vegas Convention Center news includes:
the reinvention of in-car navigation for the era of the connected vehicle, enabling automakers to provide fresh and differentiated navigation experiences to drivers and passengers while simplifying their supply chain and reducing costs;
the introduction of a new environment for companies to share, enrich and monetize data in a controlled, secured, privacy-compliant way, simplifying the development of new location-based applications and solutions for people and enterprises around the world;
the introduction of a new solution for advertising technology companies to create more efficient, contextual and relevant campaigns and advanced audience segmentations for their clients and partners;
an update on highly secure over-the-air update software for updating connected vehicles and IoT devices;
news about HERE services in China.
Honda
Returning to CES with new technologies that aim to enhance people's lives, Honda will showcase a variety of mobility, robotics, energy management, and connected concepts at, that have the potential to create a cleaner, safer, and more convenient world. The company will feature demonstrations of in-vehicle connected services in the all-new 2019 Honda Passport, and provide a first look at real-world testing of the off-road Honda Autonomous Work Vehicle, a new category of vehicle dreamed up by Honda engineers.
Hyundai
Last year Hyundai made several announcements at CES- we expect something about its new technology.
Hyundai will present a totally new vehicle concept. This vehicle combines the power of robotics and EV technology to take people where no vehicle has been before. The four-legged Hyundai 'Elevate' will redefine our perception of vehicular mobility. This design concept and prototype will be showcased at the Hyundai's press conference on January 7 at 3 p.m. at the Mandalay Bay South Convention Center, Level 2, Oceanside B.
Hyundai Mobis
Hyundai Mobis will be displaying
Attendees that visit Hyundai MOBIS' more than 4,700 square foot exhibit will be able to interact with their
Autonomous Driving Interior Concept Car—complete with:
Virtual Touch Technology – interior infotainment controls that recognize a driver's gestures in the air, instead of touch screen displays. For example, the driver can enjoy a movie on autonomous driving mode and use tap gestures in the air to select other movies or adjust the volume.
 Emotional Recognition Technology – an AI platform categorizes a driver's/passenger's emotion to automatically change the interior ambiance of the vehicle, cater to various "moods" while sharing the emotions of drivers/passengers in nearby vehicles also outfitted with this technology—helping to avoid potential accidents among disengaged or distracted drivers/passengers.
Windshield Display Technology – a windshield that is transparent during manual driving mode, but when changed to autonomous driving mode, can be blacked out and used to view everything from trip navigation updates to movies and streaming entertainment.
Hydrogen Fuel Cell Technology – electricity generated from combining hydrogen injected with fuel and oxygen can power a vehicle that emits only pure water—a technology that is expected to grow rapidly in the future. Hyundai MOBIS will showcase latest developments at their Hydrogen Fuel Cell Zone at CES®.
IAV Engineering
IAV Automotive Engineering, Inc.'s booth will show digital mobility solutions that address the entertainment, service and safety needs of autonomous vehicle occupants. They are located at the Westgate Technologies in booth 721  demonstrations include:
Side Window Entertainment – Transforms the vehicles' side windows into an in-vehicle entertainment platform for office applications, providing information about the surroundings, playing games, watching movies and more.
Vehicle Occupant Sensors – Offers an alternative approach to biometric systems that utilize fingerprint-based access. IAV and FaceTec's passenger detection utilizes mobile and stationary camera solutions to ensure only authorized drivers start/operate the vehicle.
IAV Maskin – To meet data protection regulations, IAV uses AI to detect important facial attributes and create a synthetic face to protect a person's identity while retaining the information detected (which is necessary for the use of camera-based systems for driver assistance and monitoring infrastructures). The demo at CES will have a camera actively tracking visitors as they walk past the booth, allowing visitors to see their own faces made anonymous.
IAV Coquille – Developed as a space in the passenger compartment, this seating solution is made to provide optimal safety and comfort. The concept incorporates a four-point safety belt system, a half-dozen decentralized airbags and access to countless settings. The demo will include animations and a virtual-reality application.
Digital Service Assistant – This cloud-based platform allows for remote auto service and the transmission of information from the vehicle to a remote service center. It will be demonstrated in a demo vehicle through a malfunctioning electric trunk scenario.
Imagry
Software developer Imagry is debuting the latest version of its mapless platform in North Hall Booth #3500.
Today, the only way to fully operate autonomous vehicles is to use HD mapping that requires a strong connection to satellite GPS and continuous effort to update the map. Pushing the limits of artificial intelligence and computer vision, Imagry's mapless autonomous driving platform eliminates the need for this costly and time-consuming technology. Imagry's solution uses a highly intelligent, vision-based approach that requires neither a map nor a cloud connection, allowing the market for autonomous vehicles to scale and commercialize more rapidly at less cost.
Imagry's platform is able to identify the road, route, vehicles, obstructions and pedestrians. Trained by a patent-pending simulator that's developed in-house, the software features a patent-pending Aleph Star algorithm that uses physics-based planning to compensate for perception errors in real-time.
Innoviz
Innoviz will be present at CES in Tech East at the Westgate, Booth #1415. The InnovizOne automotive-grade solid-state LiDAR is prominently featured in this year's program as a winner of the elite 2019 CES® "Best of Innovation" award. The InnovizPro, a commercially-available, high-performance solid-state LiDAR will be on display at the show as well.
Intrepid Control Systems
Develolper of a single interface device, Intrepid Control Systems, Inc. is introducing at CES 2019 its Autonomous ONE™ motherboard, an all-in-one data logger that integrates multiple inputs into a single open platform.
This affordable device will link together many components of autonomous technology, including the autonomous CPU (CPU Card), GPS/GNSS and connectors for multiple types of sensors including cameras, radar, LiDAR and other inputs.
This motherboard works with all autonomous CPUs that support PCIe, MIPI camera inputs and Ethernet. Autonomous ONE can be configured to hold up to 54 Automotive Ethernet ports, 48 CAN/CAN FD channels and 64 Terabytes of storage using PCIe 2.0 slots with NVMe SSD. High-speed SerDes (serializer/deserializer) camera interfaces are supported for the direct camera or sensor connection with a capacity up to 28 cameras, like the FPD-Link III from Texas Instruments or the GMSL from Maxim Integrated.
In addition to being an affordable, all-in-one vehicle interface, Autonomous ONE can also be used for automatic and manual remote download, control and monitoring of data through a Wireless 4G/5G or 60 GHz WiGig™ connection. The Autonomous ONE device is the only open system that is designed to bring autonomous technology into one unit at a reasonable price available at the end of the year.
#3331 in the LVCC North Hall
KIA
Kia's interactive 'Space of Emotive Driving' exhibit looks to a future when autonomous driving is the norm and priority is given to improving the human mobility experience. Central to this concept is Kia's new Real-time Emotion Adaptive Driving (R.E.A.D.) System – a world's first technology developed based on a joint research collaboration with the Massachusetts Institute of Technology (MIT) Media Lab's Affective Computing group.
R.E.A.D. System can optimize and personalize a vehicle cabin space by analyzing a driver's emotional state in real-time through artificial intelligence-based bio-signal recognition technology. The technology monitors a driver's emotional state and tailors the interior environment according to its assessment – potentially altering conditions relating to the human senses within the cabin, creating a more joyful mobility experience.
Kia's CES exhibit will also feature several other advanced in-car and mobility technologies focused on the brand's 'emotive driving' concept, with more details set to be announced in the build-up to the 2019 event. For an enhanced visitor experience, Kia will operate 15-minute 'Docent Tours' at regular intervals at the booth throughout the duration of CES 2019. The tours will give attendees a more in-depth understanding of the new technologies on display.
Luxsoft
Luxsoft willshowcase its latest autonomous and connected mobility concepts. At this year's CES, Luxoft has designed forward thinking automotive showcases – in collaboration with its strategic technology partners – to personalize the rider experience and better connect customers with automotive brands.
Luxoft's demonstrations at CES include:
Autonomous Mobility Concept Vehicle
Cloud-based (virtual) validation of AD algorithms
Qt Auto Suite and PELUX on ARP
Populus on Cypress Amber
Future of In-Vehicle User Experience, VR
Android Automotive on Snapdragon S820Am v2 and ARP
Mobility services with Blockchain
Smart assist with self and remote repair
Autosar Adaptive Platform with ara::com 4Android common middleware
Luxoft and Rinspeed, Swiss powerhouse of future transportation, have partnered to create the 'microSNAP', an autonomous mobility concept vehicle for the shared economy as a world premier at CES 2019.
The new two-seater concept vehicle showcases how consumers can connect every aspect of their unique digital lifestyle for tomorrow's shared and autonomous mobility services. The vehicle fully integrates consumers' personalized digital lifestyles into the riding experience and provides occupants of the vehicle with their own personalized passenger economy and experience.
By leveraging Luxoft's expertise in autonomous driving and ADAS, the 'microSNAP' allows visitors to glimpse the future of autonomous driving and how advanced vehicle intelligence will transform the riding experience.
LGE & Audioburst
LGE and Audioburst will partner to build the next cutting-edge in-car infotainment systems for leading automakers, giving consumers new ways to access and explore voice search and content, and brands deeper analysis around that usage in-car. The experience, still in stealth mode, will be unveiled in January to select audiences at CES 2019 in Las Vegas.
Audioburst Deep Analysis API is an additional layer of advanced metadata categorization now available to partners, which enables a deeper understanding of the content being listened to and searched for in real-time. This will allow brands like LGE to better interpret and target consumers, while offering users of its infotainment systems the ability to dive deeper into the content they're most interested in.
MANN + HUMMEL
Fine Dust Eater platform of technologies from MANN+HUMMEL tackles pollution caused by particulate matter.
In major cities, fine dust emissions caused by heavy traffic constitute significant health and environmental concerns. Every time a driver brakes while operating a vehicle, harmful particulates from brake dust are released into the air. The Fine Dust Eater platform includes a brake dust particle filter fitted to the brake system that reduces vehicle emissions by minimizing the amount of brake dust particles that escape into the environment.
In addition, a fine dust particle filter can be installed on the roof of vehicles, where it retains particulates from the ambient air – mitigating the effects of pollution and protecting vehicle occupants.
A demonstrator vehicle will be on display at the CES Unveiled media event, and at in the MANN+HUMMEL booth throughout the show. Field testing with an experimental vehicle has taken place in Stuttgart, Germany and the project has been expanded to other countries including India and China.
Another part of the Fine Dust Eater technology platform, stationary filter cubes are available for urban areas with high pollution. Equipped with fine dust particle filters and high-performance fans, these filter cubes actively remove fine dust from surrounding air. This technology is currently running as a two-year pilot project in Europe and available to municipalities.
Mistubishi
Mitsubishi Electric Corporation will exhibit cutting-edge automotive technologies and products, including its EMIRAI4 driving-assistance concept car, for safer and more convenient transportation in the smart mobility era . The Mitsubishi Electric exhibition, organized around the theme "Realize your mobility ambitions," will be located at booth No.7529 in the North Hall.
The newest version of the EMIRAI4(2019) smart-mobility concept car features next-generation driving-assistance technologies, advanced human-machine interface (HMI) technologies and other Mitsubishi Electric technologies for vehicle electrification, autonomous driving and network connection. During CES 2019, Mitsubishi Electrics will present two new technologies in the EMIRAI4 with its realistic texture expression technology, called Real Texture and ground-illuminating indicator technology.
The Real Texture LED dashboard display realistically expresses the appearance of metallic-like surfaces by adjusting gloss and shadow according to the person's viewing angle. Ground-illuminating indicators for turning, door-opening, etc. project animated illuminations on road surfaces around the vehicle to provide highly intuitive, easy-to-see warnings about intended movements for enhanced road safety, even in bad weather including snow.
A demonstration car for the North America market will feature a multi-display system and a drone-assisted vacant-parking-search system.
Sample applications of advanced location services that are being studied jointly by HERE Technologies and Mitsubishi Electric will also be on display.
Magneti Marelli
Magneti Marelli at CES aims to address the needs of autonomous driving and connectivity with a wide range of smart, streamlined and highly integrated lighting and electronics solutions. Magneti Marelli's technologies improve communication between the vehicle, its occupants and the surrounding environment, increasing safety. Visitors can experience how Magneti Marelli is enabling global automakers to 'Sense What's Coming', with solutions like Smart Corner™; powerful perception technology; digital light processing (DLP) technology, including the world's first 1.3 million pixel production headlamp; seamlessly integrated connected vehicle technology; advanced lighting solutions; and holistic human machine interface (HMI) technology.
Maxim
Maxim Integrated Products will showcase its latest analog and mixed-signal technologies that are enabling an array of applications, such as smarter, safer cars, accurate wearable healthcare devices and mobile audio products with rich sound.
Automotive: Driving Redefined
From highly efficient LED drivers to high-speed video links, a variety of technologies is enabling automotive manufacturers to design safer, smarter cars. Automotive demos include:
Battery management system for electric vehicles/hybrid electric vehicles (EV/HEV)
Automotive LED lighting
Power management for advanced driver-assistance systems (ADAS)
Automotive-grade USB
Next-generation Gigabit Multimedia Serial Link (GMSL) technology
Nissan
Nissan is expected to show the newly enhanced LEAF EV a news release from Japan notes that Nissan will return to CES in 2019 with a display that demonstrates the future of driving and the electrifying potential of Nissan Intelligent Mobility, the company's vision for moving people to a better world.
Nissan's CES display (6906), North Hall at the Las Vegas Convention Center will focus on Nissan Intelligent Mobility and includes:
A new technology platform to "See the Invisible," creating an entirely new driving experience through connected worlds.
The U.S. debut of the all-new, twin electric motor, all-wheel drive Nissan LEAF NISMO RC racing machine.
Nissan Energy demonstrations, including solutions that create a fully integrated electric vehicle ecosystem.
A display of the IMx KURO concept crossover electric vehicle.
New vehicle introduction, displays and EV cafe.
Otonomo
Otonomo will be announcing that its GDPR-compliant Neutral Server solution has been selected to provide drivers the ability to securely share their connected car data with verified, trustworthy applications and services. This will allow the delivery of new services to the automaker's customers like usage-based insurance, predictive maintenance, personalized fueling and more. With Otonomo's privacy-first focus, drivers will have complete control over their data with at-a-glance visibility into data sharing and the ability to revoke consent at any time.
Ouster
At CES, Ouster will showcase recent automotive, drone, and other integrations, including a vehicle on the show floor. It will also have various new lidar sensor products on display. Visit Ouster at Booth #1818 in the Pavilion at the Westgate Hotel (Tech East).
Qorvo C-V-2X
Qorvo products are designed to solve the toughest automotive RF challenges and support both C-V2X and DSRC protocols.
Panasonic
The StreetSmart Door, a collaborative effort between International Automotive Components Group (IAC) and AGC Automotive Europe, combines innovative technologies and advanced materials to increase occupant safety and driver awareness.
The StreetSmart Door, in cooperation with FICOSA, a Panasonic subsidiary, is being introduced in the Panasonic booth at the Consumer Electronics Show (CES) in Las Vegas (8-11 January). The concept features seamlessly integrated, shaped, glass surfaces in the door panel, a display for a digital side camera monitoring system (CMS) and comfort and lighting controls. The system can support the full range of driving modes from personal to autonomous to ride-sharing, both for current and future multimedia applications. The crafted design includes an industry-first glass speaker, premium materials and dynamic ambient lighting for personalizing the cockpit environment.
AGC's ultra-thin (0.5 mm) and highly shock-resistant glass features a coating that enhances both the cleanability and tactile feel of the touch screen. The elegantly curved lines and back-painted glass give it a unique and customizable finish. The industry-first, transparent audio glass speaker contributes not only a stunning design feature but also achieves reduced production complexity and a weight savings of about 50% compared with a conventional automotive speaker system. Additionally, the audio glass speaker treats passengers to a unique acoustic experience, diffusing the sound for an immersive surround-sound experience throughout the cockpit.
The camera monitoring system features aerodynamic folding wings with high-dynamic range cameras, that replace the traditional external side mirrors and a tactile, optimally positioned 7-inch OLED displays inside the vehicle. The digital rear-view mirror offers users multiple safety advantages such as a broader field of vision, elimination of blind spots, anti-glare screens and night-time vision, among others.
The multi-level, reconfigurable armrest display features tactile surfaces and haptic feedback for an intuitive, eyes-on-the-road user interface.
QuEST Global
QuEST Global, twill showcase a highly secure Firmware-Over-The-Air (FOTA) blueprint solution at Consumer Electronics Show (CES) 2019. Built with Adaptive Delta technology, the FOTA blueprint solution enables real-time management and updating of automotive firmware. It can be seamlessly customized for any vehicle that needs periodic software upgrade in the digitally connected ecosystem or even otherwise. The solution, developed by Mobiliya, a QuEST Global company, enables two way connectivity between multiple Electronic Control Units (ECUs) and Cloud through the device gateway to allow fleet managers schedule maintenance, reduce downtimes, and in turn, increase efficiency.
The delta update downloads only the differences between a new version of software and its prior version, thus reducing the amount of data (small size binary delta) transmitted. The full new version of the software is then reconstructed locally. For millions of vehicles that need regular software updates, delivering such delta updates is an effective mechanism to reduce airtime requirements, and cloud and transmission costs.
Rightware
Rightware will announce at CES 2019 that it is bringing to vehicles the high-quality graphics usually reserved for modern video games. The Finnish automotive user interface software company's new cutting-edge Kanzi UI software brings rich 3D graphics and animation to digital instrument clusters, infotainment systems and head-up displays (HUDs).
Rightware will be demonstrating the latest innovation in its Kanzi product family, which allows automakers to increase brand value by combining Android™ Automotive with new high-quality graphics across all displays in the vehicle.
Rightware CEO Ville Ilves and COO Tero Koivu will provide personalized demonstrations of the Kanzi Experience to show why the Kanzi product family is the toolchain of choice for displays and services regardless of the operating system or platform architecture.
RoboSense
RoboSense will publicly demonstrate an upgraded version of their MEMS solid-state LiDAR, an automotive grade solid-state LiDAR designed for the mass production of autonomous vehicles. The new RS-LiDAR-M1 with patented MEMS technology fully supports Level 5 driverless automated driving.  A breakthrough on the measurement range limit based on 905nm LiDAR with a detection distance to 200 meters, the upgraded optical system and signal processing technology brings remarkable final output point cloud effect which can now clearly recognize even small objects, such as railings and fences. Booth #9310, North Hall.
Savari
Savari, Silicon Valley based auto tech company and pioneer of V2X radio technology, showcases worldwide leadership in Cellular Vehicle-To-Everything (C-V2X) real-time direct communications technology through its road-side units and software stack.
Savari is showcasing its products and technology at CES 2019, Tech East, Westgate, Smart Cities, booth #2201. Ravi Puvvala, CEO, Savari is speaking on a CES panel entitled: "Data is the New Currency. Learn how to Turn Vehicle Data into Revenue," located at the Trillium Secure, Westgate booth #501, 11AM Wednesday, January 9th, 2019.<
Schaeffler
Schaeffler will show "Agenda 4 plus One," a forward-thinking program with which the company is making itself fit for the future, with a special focus on electric mobility, digital transformation and Industry 4.0 (aka Industrial IoT and smart factories).
Schaeffler Bio-Hybrid GmbH that belongs to the Schaeffler Group will present two versions of its near-production Bio-Hybrid – a new, contemporary form of personal urban mobility and means of transportation. Due to its four wheels, the concept delivers exceptional driving stability.
The Schaeffler Mover offers a flexible, zero-emissions platform for diverse vehicle concepts. All the drive and suspension components of a wheel are installed in a space-saving unit, the Schaeffler Intelligent Corner Module.
In the form of the 4ePerformance concept vehicle, Schaeffler has put a particularly fascinating ambassador of electric mobility on wheels that will be another highlight at Schaeffler's CES booth.
There will also be complementary electric solutions that make the internal combustion engine fit for sustainable, customer-focused mobility for the city of the future. They include e-axles, 48-volt systems and hybrid powertrains. These solutions that Schaeffler is developing with the know-how from the conventional powertrain enable fast, efficient and cost-effective integration into existing vehicle concepts. "Coming from individual products, Schaeffler is evolving into a company that offers total technology solutions," emphasizes Matthias Zink, Automotive CEO at Schaeffler. Central Plaza, Booth 25.
Sense Photonics LiDAR
Sense Photonics, a technology startup building high-performance flash LiDAR systems, is partnering with Infineon Technologies AG, a world leader in semiconductor solutions, to deliver the next revolution in LiDAR for autonomous vehicles, industrial robotics, environmental monitoring and other applications.
Sense Photonics' prototype system will be showcased at Infineon's booth in the Smart Cities Marketplace at the Westgate (#1810)
Sygic Nav & SDK
Sygic representatives will show  the new version of Sygic Car Navigation at Livio booth 3702 in the North Hall and in Automotive Grade Linux (AGL) booth 1614 in the Westgate Hotel Pavilion. The space at CES 2019 is bringing together automakers, suppliers and technology companies, including Panasonic, Amazon Alexa, LGE or Toyota. The new concept of Sygic Car Navigation will be officially released later this year (2019).
Tata Elxsi
Tata Elxsi, the global design & technology services company and part of the $100+ billion Tata group, will showcase autonomous, digital and intelligent solutions for smarter living and safer transportation at , Booth #815, Tech East, Westgate.
For the Automotive industry, Tata Elxsi brings together technologies that accelerate development, testing and integration of connected, autonomous and electric cars. Watch product demonstrations of the Autonamai platform for Autonomous Driving (AD), that offers middleware for Driver monitoring, V2X communications and Virtual Drive Emulator for testing AD and ADAS applications.
THINKWARE
At CES, THINKWARE will be announcing its most innovative dash cams and products to date, including:
Automotive AR (Augmented Reality) Solution for HUD, Digital Cluster
THINKWARE's first dash cam that records in crystal clear 4K resolution and Connected solution
The Q800 PRO, the next generation of the highly rated F800 PRO, featuring Quad High Definition (QHD) technology
IoT Dashcam, real-time connected dash cam
A new 4-channel dash cam
The company will showcase THINKWARE's latest products, including the F200, the F70, and the X700. Also on display will be the csports (outdoor) cam line up, which includes Motorcycle cam 'M1', Bicycle cam 'TC-1'. Additionally, THINKWARE will present its commercial dash cam and ADAS device.
TomTom
TomTom announced partnerships and autonomous driving state. The company will dispaly interactive tech demos focused on autonomous and the future of driving. On display will be
NVIDIA DRIVE Localization Demo
Virtual Reality Driving Experience
Peugeot i-Cockpit Embedded 3D Navigation
TomTom Road Trips
Map Layers
TomTom Electric Vehicle Assistant:
Toyota
Toyota will hold a news conference on Monday at 1:00 pm.
In addition to a news conference in Mandalay Bay Oceanside D on January 7 at 1PM (PST), Toyota vehicles and technologies will be showcased in three partner booths at CES 2019.
Project Portal
Kenworth Truck Company and Toyota Motor North America are collaborating to develop zero-emission Kenworth T680s powered by two Toyota hydrogen fuel cell electric powertrains. Join executives from Kenworth and Toyota to learn about the partnership to develop zero-emission transportation solutions in and around the Port of Los Angeles and beyond!
TDK
OEMs are invited to learn about market advancements, developments and solutions to design concerns.
Booth highlight demonstrations include:
TDK PiezoHapt™: TDK expands its portfolio of haptic components with the ultra-thin PiezoHapt™ actuator featuring a very short response time. Available in two forms, as a single layer monolithic piezo ceramic disk and as a multilayer actuator with mechanical amplifiers, these new active haptic solutions with "button-like" feedback feature very low-insertion heights tailored for a comprehensive range of consumer/industrial displays as well as for automotive use.
TDK PowerHap™: The PowerHap™ piezo actuator with haptic feedback and integrated sensor functionality is a compact actuator that significantly enhances the sensory experience of the human-machine interface. PowerHap actuators feature high acceleration and force, low insertion height and a fast response time for use in automotive flat panel consoles, single button replacement and navigation systems; consumer electronics displays (e.g., flat panel TVs, smartphones and tablets, AR/VR, game controllers and wearables); smart appliances and industrial displays.
TDK PiezoListen™: World's first piezo-based, ultra-thin (thickness of 0.45 to 0.7mm), high-power actuator converts flexible surfaces into speakers in automotive infotainment systems and flat screens. Unlike typical miniature speakers that tend to have a metallic sound, PiezoListen produces sound with dynamic range, volume and richness (midrange and high-end) that easily fills a room or vehicle.
Tronics High-Performance MEMS Inertial Sensors (Gyros and Accelerometers): New MEMS inertial sensors feature closed-loop electronics for superior linearity, increased signal-to-noise ratio and improved behavior under vibration, shock and extreme temperature environments. Available in hermetically sealed ceramic packages for extended lifetimes in adverse environments.
TDK CeraPlas™ HF: New CeraPlas HF is a compact cold plasma generator element based on a PZT (lead zirconate titanate) that is low weight, consumes little power and requires low input voltage. The cold plasma generator ionizes multiple gases – including air – under normal pressure. Ideal for battery-powered handheld devices, CeraPlas can be used to treat plastics for easier imprinting, disinfect wounds, sterilize devices or foods, and eliminate unpleasant odors.
Chirp ToF Sensor: World's first MEMS ultrasonic time-of-flight (ToF) sensor consumes only microwatts while performing ultrasonic echolocation. The new inside-out 6DoF Ultrasonic Controller Tracking Solution for All-in-One VR is a tiny "sonar on a silicon chip" enabling ultrawide field-of-view, inside-out controller tracking for mobile VR/AR at 1/1000 power of other solutions.
Toyota
Toyota will present smart home news and trend information on important topics like:
A smart home solution that can connect 150+ integrated products in a house
Clean, connected mobility solutions and electric vehicle innovations
Water conservation, monitoring, and leak protection systems
Achieving net zero energy
Solar power generation and storage
Good indoor air quality for healthy homes
Fire-protection with smart building envelopes and sprinklers
Eco-friendly indoor and outdoor home products
A 2019 Toyota RAV4 with Entune 3.0 will be on display in the Automotive Grade Linux (AGL) booth in the Westgate Hotel Pavilion, 1614. AGL is a cross-industry effort to develop an open source, shared software platform for all vehicle technology. Toyota has adopted the open source AGL platform for its next-generation infotainment system, which launched as Entune 3.0 on the 2018 Toyota Camry in the United States. The system is now in vehicles globally.
Toyota Boshoku
For the first time, Toyota Boshoku Corporation will exhibit at CES 2019. The company will introduce several concepts―together with their component technologies―that increase the comfort value of mobility and transform mobility time and space, a part of lifestyles.
1. Main Exhibits
1) Interior Space Model "AceS" *1
An interior space model that supports level 4 autonomous cars. The space offers personal comfort to each occupant using both seat and interior technologies. AceS detects the changes in the occupant's physical condition as well as their emotional states. Afterwards, AceS stimulates the occupants' all senses with music, light and other options to create a feeling of safety and comfort.
2) Interior Space Model "MOOX" *
An interior space model that supports level 5 autonomous cars. This space is designed to support different types of services from business to entertainment with a fully flexible seat arrangements and an array of necessary functions. Service value is increased through the stimulation of all senses in response to occupant behavior and circumstances.
TI
TI will have a number of new technologies on display including:
Automotive: A Smart Driving exhibit that includes demonstrations across all aspects of the car, from ADAS to infotainment. Interactive, real-world demonstrations will cover top automotive industry priorities including autonomous driving, smart headlights, vehicle electrification, digital cockpits and connected cars — all designed to create a safer, more comfortable driving experience with reduced emissions. From gesture-controlled smart glass windows and HUD displays to the latest intelligent headlights and camera monitoring systems, all the newest automotive innovations will be displayed within a single automotive silhouette.
Valens
We received the incorrect information from Valens, it is updated as of 1/1/2019.
Valens, the developer of HDBaseT technology for advanced in-vehicle connectivity, is unveiling at CES 2019 its vision for the next generation of smart vehicle architecture addressing telematics, infotainment, and ADAS for connected and autonomous vehicles. Valens will showcase its HDBaseT Automotive chipsets for smart architecture
The Valens is partnering with DENSO, Aptiv, Mitsubishi Electric, Qualcomm, NVIDIA, STMicroelectronics, Brose, Western Digital, Tektronics and TSN.
Valeo
Valeo will hold a news conference on Monday at 3:00 pm.
Valeo and Autotalks, a world leader in V2X (Vehicle to Everything) communication solutions, will display global V2X capabilities integrated in Telematics platform at the upcoming CES® 2019.
V2X technology will significantly increase safety by extending the perception of the car for better anticipation of the potential road dangers. By enabling constant exchange of information between vehicles and with the infrastructure, V2X is one of the key technologies in the move towards cooperative driving and to globally optimize Smart City traffic flow and services.
VAYAVISION
VAYAVISION, a developer of AV perception software backed by LG Corp and Mitsubishi UFJ Capital, and meeting with CEO Ronny Cohen at CES to see the exciting product debut of VAYADrive 2.0.
With several AV vision patents to its name, VAYAVISION is launching the VAYADrive 2.0 'perception engine' for AVs — software universally compatible with vehicle sensors of any make to improve their ability to see and feel the road. This launch brings emerging 'raw data fusion' technology to the B2B automotive vehicle market, finally offering an alternative to 'object fusion', which performs poorly with 'unknown' obstacles and scenarios.
Velodyne
Velodyne demonstrations at CES North Hall, booth #9010. will include:
Velodyne Alpha Puck™. The culmination of ten years of lidar development and learning from millions of road miles, the Alpha Puck is a sensor specifically made for autonomous driving and advanced vehicle safety at highway speeds. Perfect for Level 4-5 autonomy, the sensor produces an image best described as "stunning," with the highest resolution data set in the world. It boasts the longest range for highway driving and maximum safety.
Velodyne Velarray™. The Velarray's best-in-class range, resolution, and field of view facilitate robust object detection, allowing for longer braking distance and increased safety. Designed for seamless vehicle integration, this compact sensor generates a richly-detailed directional image, day or night. It can be concealed within roof lines, in bumpers, and – as demonstrated at CES – behind windshields.
The Velodyne booth will also feature Velodyne's Augmented Reality demonstration that allows people to experience how autonomous vehicles see the world.
Xlinx
Xilinx and ZF Friedrichshafen AG (ZF), a global leader and Tier-1 automotive supplier in driveline and chassis technology as well as active and passive safety technology, today announced a new strategic collaboration in which Xilinx technology will power ZF's highly-advanced artificial intelligence (AI)-based automotive control unit, called the ZF ProAI, to enable automated driving applications.
ZF is using the Xilinx Zynq UltraScale+ MPSoC platform to handle real-time data aggregation, pre-processing, and distribution, as well as to provide compute acceleration for the AI processing in ZF's new AI-based electronic control unit. ZF selected this adaptable, intelligent platform because it provides the processing power scalability and flexibility essential for the ZF ProAI platform to be customized for each of its customer's unique requirements.
ZF
ZF will hold a news conference on Monday at 1:00 pm. ZF Friedrichshafen AG will unveil its next generation of ProAI, an artificial- intelligence-capable electronic controller, at CES during its press conference. The innovation is the world's most powerful onboard automotive computer and will be an essential part of autonomous driving as the industry moves forward toward level 4 and 5 functions that must navigate a huge number of use cases on global roadways.
ZF will also discuss its role to enable ride-hailing serves as they become increasingly automated in the future and highlight its full sensor suite of radar, camera and lidar as well as interior observation systems that monitor all aspects of driving and the interior environment of the vehicle.
Also featured will be ZF's expansion of its digitalization efforts and Internet of Things platform, which address the many challenges and megatrends facing the industry, including fleet coordination, over-the-air updates, cybersecurity, payments on the go and more.
At CES this year, ZF is highlighting its powerful sensor portfolio which can more accurately detect vehicle surroundings – both inside and outside of the vehicle – and thereby help to enhance the safety of conventional and automated vehicles. The resulting architecture – including a new, full-range radar, solid state LiDAR, innovative cameras and acoustic sensors – are combined with supercomputers from the ZF ProAI product family to create a powerful overall sensor system.
The sensor set comprises ZF's latest generation cameras, radars, LiDAR and acoustic sensors, and – in terms of software – tools and algorithms for detection and classification, and vehicle control, that are hosted in the ZF ProAI central control unit. The entire architecture is designed to address demanding automotive requirements including extreme temperatures and vibrations. These highly advanced sensor systems are also important in helping to comply with future safety regulations and consumer safety ratings (e.g., NCAP).
Fitted to the front of the vehicle, ZF's high-resolution Full-Range Radar features superior detection performance in the four dimensions of speed, distance, angular resolution and height. This high-performance 77-GHz sensor is designed for premium ADAS applications, and highly automated and autonomous driving (Level 3 and higher). Like other radar systems, it transmits electromagnetic (radio) waves to target and determine the range, angle or velocity of objects (echo principle). The high-resolution sensor, however, can also more accurately measure height to create a three-dimensional view of the environment. The radar can work – even in most poor weather, low light and bad visibility conditions – similar to ZF's Medium-Range Radars, which provide a range of ADAS function.
ZF's S-Cam4 highlights the further development and expansion of the S-Cam portfolio. With a 100-degree field-of-view and a 1.7-megapixel High Dynamic Range (HDR) image sensor, the technology offers high performance when it comes to detecting pedestrians and cyclists in a city environment. The cameras can also include ZF's advanced longitudinal and transverse control algorithms for Adaptive Cruise Control (ACC), Automatic Emergency Braking (AEB) and Lane Keeping Assist (LKA), as well as other functions.
Remote Camera Heads, which can be installed in very small housings, can help to detect the surrounding vehicle environment and stream video to the driver, or classify objects. It is possible to combine up to 12 cameras to build a 360-degree view of the vehicle's surroundings. For each remote camera, manufacturers can choose sensor resolutions of between 1.2 and 8 megapixels, and fields-of-view between 28 and 195 degrees. This means that a multi-camera system can be tailored to meet the customer's specific requirements.
Highly automated driving will give vehicle occupants more freedom of movement inside the vehicle. A 3D interior camera from ZF can enable new comfort and safety benefits. As part of the ZF Interior Observation System (IOS), it can collect real-time information about the size, position and posture of passengers. As a result, the performance of various occupant safety systems in the vehicle can be adapted in such a way that in an emergency, the impact of a collision can be better mitigated. Driver monitoring will also play a key role in transfer scenarios between human driver and autopilot; the IOS can also determine whether the driver has his hands on the steering wheel, is actively steering the vehicle and has his head facing the road.
With Sound.AI, ZF also helps enable cars to hear. Among other things, the system analyzes siren signals to determine what kind of emergency vehicle is approaching, and from which direction (siren detection). The system display can also provide the driver with important information including instructions such as "pull over to the right" or "move to an emergency lane". Fully automated vehicles from Level 4 upwards can independently perform maneuvers like this.
At CES 2019, ZF will unveil a steering wheel and pedal-free robo-taxi to show how its technologies enable new forms of urban mobility. Users can hail the taxi using their smartphone or tablet and it will maneuver autonomously to pick them up. It can then chauffeur them to where they wish to go.
ZF ProAI RoboThink, the high-performance supercomputer for autonomous driving is designed to process the vast amount of sensor data, translate it into a coherent picture and derive the right commands for the vehicle. These commands are then implemented by connected ZF systems that enable vehicle motion control and enhanced safety – including chassis, drive, steering system, brakes or occupant safety systems.
ZF has also been hard at work networking its intelligent mechanical systems with its cloud-based platform for mobility services. It will be possible to integrate functions across all kinds of providers, for instance for ride-hailing, innovative delivery services and fleet management. The vehicle software can be updated via the cloud.
ZF will present its cross-sector networking expertise at CES 2019. ZF has a strategic partnership with Microsoft Azure: Open ZF IoT platform as common basis for smart digital products.
AUTO Connected Car News will be at CES—See ya' in Vegas…