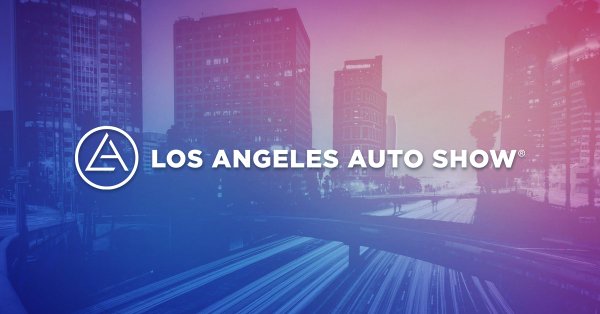 The Los Angeles show will be nothing less than exciting this year with so many new cars revealed and the opportunity to experience cars of the future. AUTO Connected Car News has rounded up a road map of the cars you will be able to experience at the show. There's something for everyone including many new hybrids and electric vehicles. There will be at total of close to 1,000 vehicles on display. There will be plently of new three-row SUV. For those who will be of the no-car generations to come Volvo will be show services only, concepts and no cars.
LA Drives and Rides
For the general public starting on Friday there will some fantastic ways to put new cars to the test, with test rides and drives.
BYTON will give first passengers to experience the M-Byte Concept SUV and its groundbreaking 49-inch screen. which goes into production at the end of 2019.
Test Drives of Alfa Romeo Acura, Buick, Chrysler, Dodge, Fiat, Ford, Honda, Jaguar, Land Rover, Kia, Mazda, Subaru, Toyota and Volkswagen.
Located in Pico Plaza, a professional driver will demo the Polaris Slingshot's fun driving capabilities by whirling around multiple tight corners
within a custom-built, 18,000-square-foot course.
Audi Sedans SUVs & Electric Vehicles
Audi of America will show its first all-electric Audi e-tron, and the all-new 2019 Audi A8, A7 and A6 sedans as well as the Audi Q8, which are now on sale at dealerships. Audi will also reveal the e-tron GT concept – bringing all-electric innovation to the Audi Sport performance lineup.
Audi e-tron is a five-seater, electric mid-sized premium SUV with a 95Kw battery pack.It is for both AC and DC charging via the widespread SAE Combined Charging System. The DC fast charging capability of up to 150 kW available at select high-speed public charging stations, which can deliver up-to an 80 percent charge in approximately 30 minutes.
Bently
Bently will show the 2019 Bentley Continental GT, a 207-mile-per-hour, $200,000-plus luxury coupe.
BMW Reveals BMW X7, 8 Convertible, M340i, iNext
BMW will have several world premieres for three new production models plus a Vision Vehicle that blazes a trail in more ways than one.
First public reveal of the BMW X7 Series Convertible.The Driving Assistant Professional package (including the Steering and lane control assistant) and the Parking Assistant with Reversing Assistant most vividly embody the latest advances towards automated driving. Also to be found on the list of standard equipment is the BMW Live Cockpit Professional, comprising a fully digital instrument cluster and Control Display each with a screen diagonal of 12.3 inches. Plus, the new BMW Operating System 7.0 enables optimized multimodal operation using the iDrive Controller, the touchscreen display, the steering wheel buttons, or voice and gesture control.
The BMW 8 Series Convertible will be launched with a choice of petrol V8 or six-cylinder in-line diesel engine, with power directed to the road in both cases via an eight-speed Steptronic transmission and BMW xDrive intelligent all-wheel drive. The BMW 8 Series Convertible would officially debut at the Los Angeles Auto Show in late November and slightly more than the $111,900.00 hard top.
BMW M340i xDrive Sedan (global debut) (fuel consumption combined: 7.5 l/100 km; CO2 emissions combined: 172 g/km*). i xDrive Sedan, which sets new sporting standards in the premium mid-size segment. The most dynamically potent variant of the new sports sedan is powered by a newly developed six-cylinder in-line engine delivering maximum output of 275 kW/374 hp and peak torque of 500 Nm (369 lb-ft).
The BMW Vision iNext will be introduced to the public for the first time and give visitors to the show (which runs from 30 November – 9 December 2018) an enthralling insight into all-electric, fully connected and highly automated driving.
The BMW Vision iNext feature Automated Driving, Connectivity, Electrification and Services have been fully integrated in a single vehicle, which lends them visual expression with its future-focused design (D+ACES).Adopting the dimensions and proportions of a modern BMW Sports Activity Vehicle (SAV), the BMW Vision iNEXT presents an authoritative figure. The cockpit is composed of digital display panels, a flat instrument panel and the steering wheel, with the various elements assuming different states depending on the driving mode selected. In Boost mode, the steering wheel and displays are clearly positioned towards the driver. When Ease mode is engaged, the driver's immediate environment changes, the steering wheel retracting slightly and the accelerator pulling away to create a more open sense of space.
BYTON
BYTON is a new electric car company from China, presided over by Dr. Carsten Breitfeld, lead engineer of BMW i8 electric supercar. The brand is best know for its CES reveal of its SUV M-Byte SUV. They reveal K-Byte sedan in China. Dr. Breiteld will be speaking Tuesday, there is press conference and also test rides around the LA Convention Center.
Fiat
Fiat will reveal the new 2019 Fiat 500X will debut at the 2018 Los Angeles Auto Show. In addition to new front and rear fascia designs, the new small FIAT crossover will offer nearly 70 safety and security features that will now include Adaptive Cruise Control and Front Park Assist.
Specialty Cars
Galpin will be showing the Ford Raptor S truck. There will be the White Dragon Corvette from Ivan Tampi Customs in "The Garage".
Honda Passport
Honda announced it will unveil the all-new 2019 Honda Passport on November 27, the day before making its auto show global debut the 2018 Los Angeles Auto Show.
The new Passport, launching early next year, expands on Honda's award-winning light-truck lineup, joining the HR-V, CR-V and Pilot as Honda's fourth SUV and its sixth light-truck model, including the Odyssey minivan and Ridgeline pickup. Passport was designed and developed in the U.S. by Honda R&D Americas and will be manufactured at Honda's Lincoln, Alabama plant.
Also on had from Honda is the full Honda line-up including the CR-V and HR-V.
Hyundai
Hyundai will reveal the 2020 Palisade, a new three-row, midsize crossover for families.
Jeep Gladiator Reveal
A teaser shows a new video about the Gladitator a Jeep Wrangler style pickup truck that was leaked by mistake and now strewn all over the internet. It looks like a longer Wrangler with a folding windshield and strong lines.
New KIA Soul
KIA Soul Crossover is all new for 2020 and will come to market with awesome versatility for everyone. Its bold design, uncompromising utility and fun-to-drive personality. The all-new Soul Crossover is set to go on sale next year. It will have technology, available advanced driver assistance systems, increased cargo room and a new variant – the ruggedly styled X-Line – which will join the LX, EX, S, and GT-Line models, along with the all-electric EV, when it goes on sale in the U.S. in the first half of 2019.
KIA will also show a three-row, eight-passenger Telluride SUV
Icona Nucleus American Premier
Dubbed the ultimate self-driving living room, the Nuceleus offers an electric, lounge-like space for future mobility.
Lexus LX Onyx
Lexus will introduce the next exclusive designed model in the Inspiration Series. The LX features a stealth Black Onyx exterior that rides high on 21-inch black alloy wheels and center caps. This new beauty also leads with a black front grille and dark chrome surround.An exclusive Moonlight White Semi-Aniline Leather Trim with a black headliner complement the black exterior. To help complete the thoughtfully crafted luxury SUV, the carpet, cargo mats and key gloves all provide unique finish to the interior.
All LX Inspiration Series come with heated and ventilated front and second-row outboard seats. The Climate Concierge feature automatically monitors the temperature of the four separate climate zones and adjusts not only the fans, but also the temperature of the seats and steering wheel. In addition, the "LX" projector door lamps round out this Luxury package.
Every LX Inspiration Series also includes the following features: Rear Seat Entertainment System, 19-speaker, 450-watt Mark Levinson®1 Reference Surround Sound audio system and Color Head-Up Display (HUD).
Lincoln Aviator
The all-new Lincoln Aviator, which makes its debut Nov. 28 at AutoMobility LA is a three-row SUV with performance and intuitive technology. Lincoln's vehicle harmony team ensured that an SUV of such distinction in its design and engineering receive equal treatment in terms of its audio evolution.
The six new chimes, selected from hundreds of musical combinations, are a blend of percussion, violin and viola; launching on the all-new Aviator, they will then expand across the Lincoln lineup
Unique chimes, informing drivers of everything from an open fuel door to an unlatched seat belt, are now symphonic in the all-new Lincoln Aviator. Three levels of informational chimes – non-critical, soft-warning chimes and hard-warning chimes – will provide distinct musical alerts for about 25 features in the vehicle.
Mazda3 World Premier
Mazda Motor Corporation announced that the all-new Mazda3 will make its world premiere at the Los Angeles Auto Show. The all-new Mazda3 adopts a more mature interpretation of Kodo design that embodies the essence of Japanese aesthetics. Meanwhile, fundamental performance attributes have been raised to a new level. Next-generation Skyactiv-Vehicle Architecture enables people to make the most of their natural sense of balance and the latest Skyactiv engines offer responsive control of vehicle speed in any driving situation.
The arrival of all-new Mazda3 marks the beginning of a whole new generation of Mazda cars that will deliver new dimensions of driving pleasure to customers around the world.
The unveiling of the three latest Mazda concept vehicles showcases the unique elegance which encapsulates the next evolutionary stage of KODO design; the RX-VISION in 2015, and the 2017 VISION COUPE and KAI CONCEPT compact hatchback -the latter a design study incorporating strong visual clues as to the styling of the forthcoming all-new Mazda3.
Mercedes-Benz
The Mercedes-Maybach GLS full size SUV. Spy shots show a new gril. If it follows the trend of other reveals it may be a three-rower. Also on display will be many luxury models and the Mercedes-AMG GT R Pro.
MINI John Cooper
MINI John Cooper Works Knights Edition will make premiere. MINI will show four special edition models that once again highlight the brand's focus on individualization and customization: the MINI Countryman Yin Yang Edition, which comes in both a black and white version, the MINI Clubman Starlight Edition, MINI Cooper S E Countryman PHEV special edition and the MINI John Cooper Works International Orange Edition, which made its debut earlier this year during MINI TAKES THE STATES 2018.
Mistsubishi
Wednesday 2:45 Mitsubishi reveal a new vehicle form the teaser it looks like it is called the eVolution concept, which will be electrifying…
Nissan Maxima
The Nissan Maxima, will give the world debut with a fresh new look for the 2019 model year. The new Maxima will also offer available Nissan Safety Shield 360 technology, a suite of six advanced safety and driver-assist technologies. The 2019 Maxima, the flagship of Nissan's sedan lineup, goes on sale in December. There will be a newly-styled Murano on display along with other popular Nissan Models
Rivian Sport Utility Electric Trucks and SUVS
Rivian will reveal all-electric adventure vehicles that will debut during the week of the 2018 LA Auto Show. The all-new pickup will be named Rivian R1T and the all-new 3-row 7-passenger SUV will be named Rivian R1S.
These vehicles are set to demonstrate that electric vehicle technology is now able to deliver durable, long-range on- and off-road capability to consumers.
The R1T pickup and the R1S SUV will be delivered to customers from 2020.
Rivian is a full-scale automaker and leading mobility technology company, founded in 2009 by MIT engineering PHD graduate, RJ Scaringe. The name Rivian is derived from 'Indian River', the estuary that ran through Scaringe's childhood backyard in Florida.
Subaru Reveal Hybrid Crosstek
The Subaru 2019 Crosstrek Hybrid. The highly anticipated SUV offers real all-wheel drive capability in a hybrid package. Arriving at Subaru retailers near the end of this year, the 2019 Crosstrek Hybrid will also feature unique exterior and interior styling and new in-vehicle technology. The new SUV also qualifies for High Occupancy Vehicle (HOV) permits in many states, including CA, MD and NY.
Subaru StarDrive Technology employs two electric motors. One motor functions as an engine starter. Conversely, it can be powered by the engine to function as a generator for the hybrid battery. The second motor powers the vehicle for hybrid and electric driving modes. It also charges the hybrid battery during regenerative braking.
Porsche
Porsche will offer the orld premiere of the brand new Porsche 911. The North American debut of the newest version of the popular Porsche Macan sport utility vehicle that will have a larger, 10.9-inch full HD touch screen with the latest version of Porsche Communication Management (PCM).
Toyota
Toyota is expected to reveal the new hybrid Corolla.Toyota will intro the new RAV4 models include the following features for optimal on-road and off-road performance and safety, Hill Start Assist Control (HAC). Trailer Sway Control (TSC) and Downhill Assist Control (DAC) (standard on Adventure and Limited AWD only). Models will be available with hybrid power.New to the 2019 RAV4 HV models, Predictive Efficient Drive (PED) essentially reads the road and learns driver patterns to help optimize hybrid battery charging and discharging operations based on actual driving conditions. The system accumulates data as the vehicle is driven and "remembers" features such as hills and stoplights, for example, and adjusts the hybrid powertrain operation to maximize efficiency. Operation is transparent to the driver.
You can also see an updated Prius as well as TRD versions of the Toyota Avalon and Camry.
Race around the track with a professional stunt driver in a Corolla Hatchback, C-HR or 86 at the Toyota SoCal Thrill Ride. Nov 30th
Volkswagen Bye Bye Beettle Mania Breakfast
VW will have nearly 30 Beetles on display, including the 2019 Beetle Final Edition models. Beetles dating as far back as 1946, as well as the Americas Rallycross-winning Beetle racecar. Los Angeles-based Beetle owners have also been invited to join the festivities. Volkswagen recently announced that production of the third-generation Beetle will end in 2019.
Additional vintage vehicles slated to participate in Beetles & Breakfast include, but are not limited to:
1949 Beetle
1949 Hebmueller roadster
1952 Karmann Cabriolet
1964 Beetle
1969 Beetle rally car
1969 Wedding Car
1971 Meyers Manx
1979 Super Beetle Convertible
No Cars from Volvo
Volvo Cars comes to Automobility LA this year with a world-first: not a single car on the stand.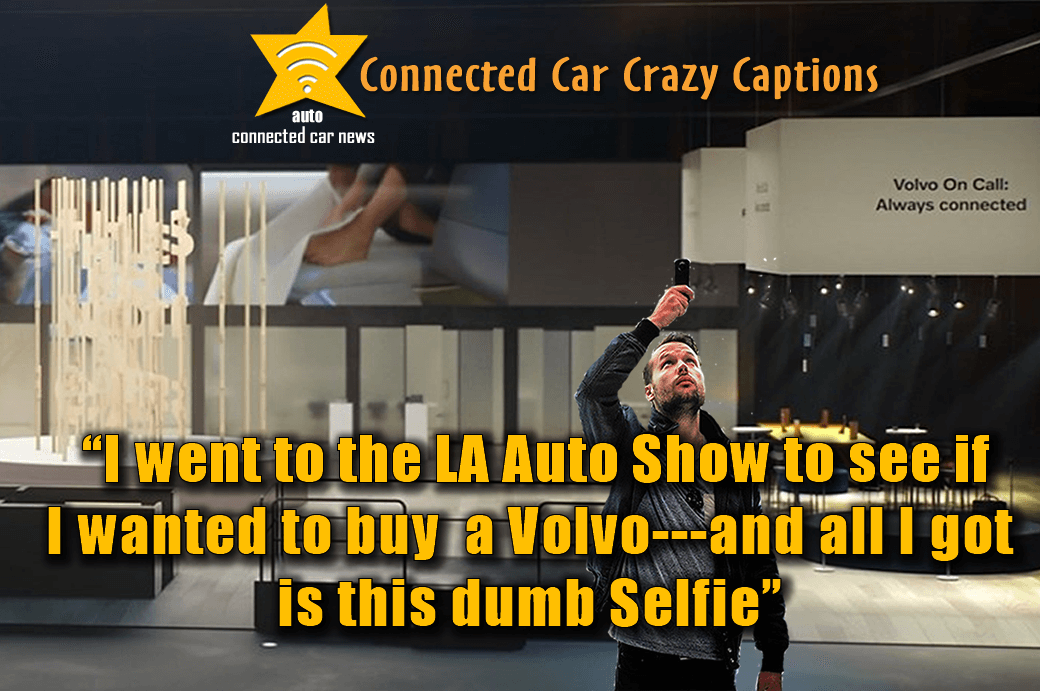 Instead, the company will demonstrate its vision, redefining what a car can be. How consumers experience a car brand is today more important than chrome, leather or horsepower. So on the Volvo stand, visitors will look to the central space where they would expect to find a car, and instead see a simple yet surprising statement: 'This Is Not A Car'.
In addition to this powerful statement, Volvo Cars will show a number of interactive demonstrations of connectivity services, such as in-car delivery, car sharing, its vision for autonomous driving as displayed in the Volvo 360c concept, and the car access service Care by Volvo.
Rather than just building and selling cars, we will really provide our customers with the freedom to move in a personal, sustainable and safe way," said Håkan Samuelsson, Chief Executive of Volvo Cars. "We offer our customers access to a car, including new attractive services whenever and wherever they want it."