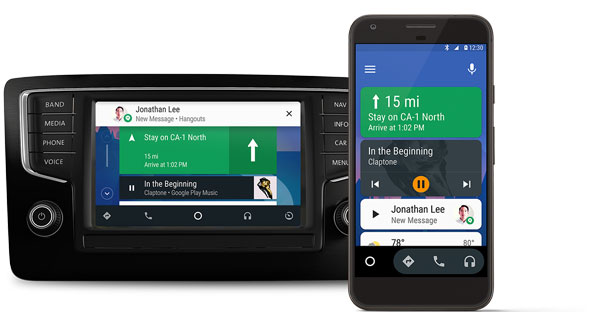 Over the past few model years, smartphone mirroring features from Alphabet (Android Auto) and Apple (CarPlay) have become far more widespread across model lines. With this exposure has come a surge of consumer interest and concern over how well these features are being integrated with on-board systems.
A new report from the In-vehicle UX (IVX) group at Strategy Analytics, "Android Auto and CarPlay Remain Popular Among Owners" surveying new vehicle owners with Apple CarPlay and Android Auto, has found that these owners remain satisfied and evangelistic about mirroring systems, with a large percentage relying on them solely for all key in-car tasks.
Key report findings include:
Consumer feedback suggests that mirrored systems are far more preferable to embedded infotainment systems due to stronger visual appeal and better usability for key in-car tasks.
Furthermore, Strategy Analytics found that most consumers are using Android Auto and CarPlay for a majority of their in-car infotainment tasks.
However, issues are often noted with poor integration of the mirroring feature, making it difficult for the user to navigate between functions or access features like speech recognition.
"These consumers are showing lofty levels of satisfaction and are highly likely to recommend these systems to others. The most impressive finding is how many respondents would now be somewhat or very unlikely to consider a future vehicle without CarPlay or Android Auto. Typically we find that infotainment is far down the list of vehicle purchase priorities, but it appears that mirroring solutions could be changing this."Derek Viita, Senior Analyst and report author commented,
Continued Viita, "One out of four consumers who completed our survey said they would not be at all likely to consider a vehicle without a mirroring solution; while more than half would not be at all likely or somewhat unlikely, to consider one."
"Since almost all OEMs are implementing these solutions the short and long-term impacts of this will be hard to see. But at the very least OEMs need to be promoting these solutions with dealers and providing a compelling showroom demonstration." said Added Chris Schreiner, Director, Syndicated Research UXIP.