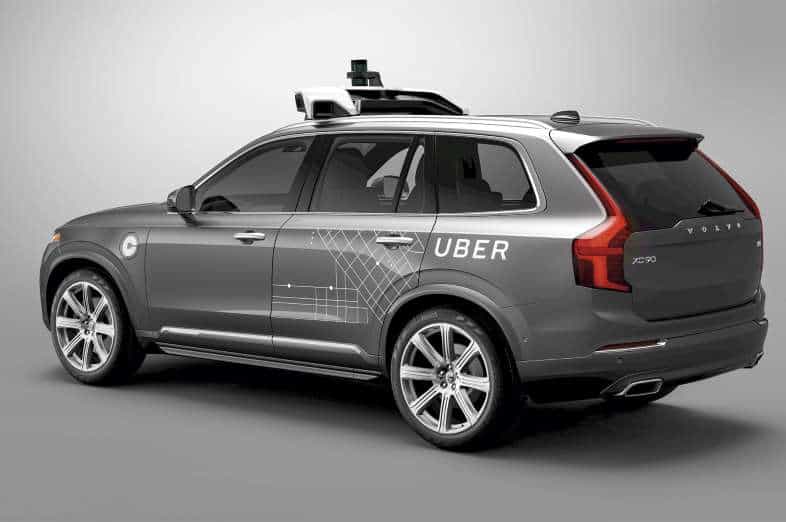 Consumer Watchdog today called for a national moratorium on robot car testing on pubic highways, after an Arizona woman was killed by a self-driving robot Uber in Tempe, Arizona. Although Uber stopped testing in self-driving vehicles in Tempe, Pittsburgh, San Francisco and Toronto.  However consumer safety organization outcries to stop all autonomous testing.
"There should be a national moratorium on all robot car testing on public roads until the complete details of this tragedy are made public and are analyzed by outside experts so we understand what went so terribly wrong," said John M. Simpson, the nonpartisan, nonprofit group's Privacy and Technology Project Director. "Arizona has been the wild west of robot car testing with virtually no regulations in place. That's why Uber and Waymo test there. When there's no sheriff in town, people get killed."
According to the Tempe police, the deadly incident happened Sunday night at approximately 10:00 pm, when the car hit a pedestrian. The victim later at the hospital. The robot car was in autonomous self-driving mode at the time of the collision and had a human supposedly ready to take control of the wheel in the car, the police said.
Consumer Watchdog said the tragedy underscores the difficulty robot cars have in interacting with pedestrians and cyclists, as well as human driven vehicles. Such shortcomings in the robot technology were made clear in the so called "disengagement reports" that companies are required to file when they are permitted to test in California. The reports, which document when a test driver had to intervene, are filed annually with the Department of Motor Vehicles' website. No such disclosures are required in Arizona.
Although this is the first known death caused by a robot car on public roads, this tragedy is unsurprising given the information revealed in the disengagement reports about the "autonomous" capabilities of these vehicles, said Consumer Watchdog.
Earlier this year twenty companies released "disengagement reports" showing robot cars cannot go more than 5,596 miles in the best-case scenario without a human test driver taking over the wheel. In most cases, the vehicles cannot travel more than a few hundred miles without needing human intervention, Consumer Watchdog noted.
Despite the information revealed in these reports, the California DMV gave robot cars the green light to hit the road without a human driver ready to take control next month.
"If robot cars are already killing people even with the presence of a human driver in the car, how lethal are these technologies going to be next month when they will roam public roads without a human onboard ready to take control?" asked Sahiba Sindhu, a consumer advocate at Consumer Watchdog.
Consumer Watchdog said all data from the Arizona fatal crash should be made public so it can be analyzed by outside experts. The group said Uber has demonstrated a concern about rushing robot vehicles on to the road, not a concern about safety.
An email exchange between former Uber CEO Travis Kalanick and then lead robot car developer Anthony Levendowsk, revealed in the recent Waymo-Uber lawsuit, makes clear the corporation's lack of concern for public safety.
"I just see this as a race and we need to win, second place is first loser" read one text from Levandowski in March, 2016. "We do need to think through the strategy to take all the shortcuts we can find," said another from the engineer on the same day.
"Uber simply cannot be trusted to use public roads as private laboratories without meaningful safety standards and regulations," said Simpson.
Uber received AUTO Connected Car News' Edsel Yugo Award for the most snafus of the year and received the most votes.
Consumer Watchdog also announced that it has joined a broad coalition representing public health and safety professionals, bicyclists, pedestrians, smart growth advocates, consumers, environmentalists, law enforcement, first responders, and individuals with disabilities in calling on the U.S. Department of Transportation to fulfill its legal obligation to ensure effective oversight for the development and deployment of autonomous vehicles.
In a letter today to DOT Secretary Elaine Chao the 26 signatories to the letter warned:
"The Department and its safety agency, the National Highway Traffic Safety Administration (NHTSA), have chosen to be detached spectators instead of engaged safety regulators during one of the most crucial and critical times in the history of automobiles.  Unfortunately, inaction and indifference have grave and dangerous consequences for everyone — passengers in driverless cars, other motorists, bicyclists, pedestrians and members of the disability community."
"Our organizations share your view that DOT should not be picking 'winners or losers' in the marketplace.  However, we strongly believe that DOT has a legal responsibility to evaluate and regulate technologies that are 'safety winners or losers', before they even enter the marketplace," the letter said. "This is the most effective and assured approach to prevent unproven and potentially dangerous technologies from being sold to the public and allowed on public streets and highways across the country."
"Secretary Chao's do-nothing, hands-off approach is unconscionable," said John M. Simpson, Consumer Watchdog's Privacy and Technology Project Director. "She is putting us all at risk. Would she be willing to regularly commute to work in a robot car?"
The coalition's letter noted that Congress created NHTSA in 1966 precisely because relying solely on market forces to manufacture and sell safe vehicles was a failed approach to addressing the mounting death and injury toll on our highways.
"In 2016, over 53 million cars were subject to a government recall, the highest number in our nation's history, because market forces failed to put public safety ahead of financial interests.  Recent examples include vehicles equipped with exploding Takata airbags, deadly GM ignition switches and polluting VW diesel engines, runaway Toyota vehicles, and other serious defects," the letter noted. "The same industry that created and purposely hid these safety problems is now seeking and receiving from DOT a free hand to produce and sell vehicles that will contain millions of lines of code, thousands of feet of electrical circuitry and advanced electronics yet meet no minimum federal electronics requirements as is mandated by the Federal Aviation Administration or safety standards for cybersecurity protections…  In short, AV manufacturers will be subject to little, if any, government oversight and accountability as the most radical new and untested vehicles enter our highways since the invention of the passenger motor vehicle."
Noting that public opinion polls show strong public skepticism about driverless cars, the letter warned:
"The reluctance and hesitation of the public to embrace AVs will not be overcome unless unproven, unreliable and unsafe technologies are kept out of the marketplace.  It is incumbent upon DOT to assure the public that only safe and adequately tested vehicles meeting minimum federal performance requirements are sold and operated on our streets and roads.  This is no different than DOT's statutory mandate to protect and safeguard families using other modes of travel including plane, rail, bus, bicycle, or walking."
The groups letter concluded:
"We urge DOT, under your watch, to encourage and oversee the development and deployment of life changing and lifesaving motor vehicle technologies by issuing minimum performance standards instead of 'voluntary guidelines,' providing consumers with essential information on the capabilities and limitations of autonomous vehicles, and rigorously enforcing current legal mandates for industry to immediately report problems.  Regardless of Congressional activity on AVs, DOT's obligation to carry out its mission of ensuring a safe transportation system must be met.  The public expects and deserves no less."
The 26 signatories signing the included:
Ralf Hotchkiss, Co-Founder
Whirlwind Wheelchair International
Mark Plotz, Conference Director
National Center for Bicycling & Walking
Georges Benjamin, MD, Executive Director
American Public Health Association
Christopher Michetti, MD, President
American Trauma Society
Leah Shahum, Founder and Director
Vision Zero Network
Dominick Stokes, Vice President for
Legislative Affairs, Federal Law Enforcement
Officers Association
Paul Steely White, Executive Director,
Transportation Alternatives
Catherine Chase, President
Advocates for Highway and Auto Safety
Joan Claybrook, President Emeritus
Public Citizen, and Former NHTSA Administrator
Jack Gillis, Director of Public Affairs
Consumer Federation of America
Robert Weissman, President
Public Citizen
Sally Greenberg, Executive Director
National Consumers League
Linda Sherry, Director of National Priorities
Consumer Action
Paul Schrader, Treasurer
Massachusetts Consumers Council, Inc.
Bill Newton, Deputy Director
Florida Consumer Action Network
Andrew McGuire, Executive Director
Trauma Foundation
Jason Levine, Executive Director
Center for Auto Safety
Rosemary Shahan, President
Consumers for Auto Reliability and Safety
Melissa Wandall, President
National Coalition for Safer Roads
Founder, The Mark Wandall Foundation
Stephen W. Hargarten, M.D., MPH
Society for the Advancement of
Violence and Injury Research
John M. Simpson, Privacy and Technology
Project Director, Consumer Watchdog
Brent Hugh, Executive Director
Missouri Bicycle & Pedestrian Federation
Cathy DeLuca, Policy & Program Director
Walk San Francisco
Dan Becker, Director
Safe Climate Campaign
Irene E. Leech, President
Virginia Citizens Consumer Council
Dawn King, President
Truck Safety Coalition