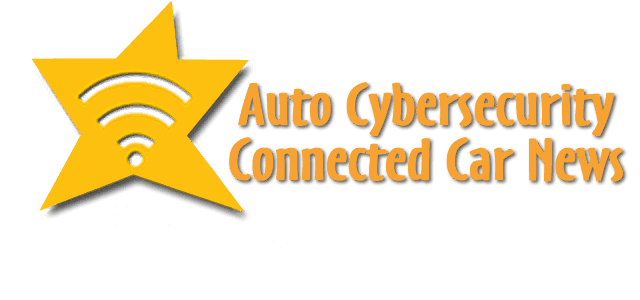 There were many new cybersecurity announcement this week from Porsche, Arilou, Fortine, Elektrobit and Infineon.  This marks the launch of AUTO Connected Car News first Auto Cybersecurity News letter.
 Blockchain Testing in Porsche
In collaboration with the Berlin-based start-up XAIN, Porsche is currently testing blockchain applications directly in vehicles. This makes the Zuffenhausen-based company the first automobile manufacturer to implement and successfully test blockchain in a car.
The applications tested include locking and unlocking the vehicle via an app, temporary access authorizations and new business models based on encrypted data logging. This could be developed further, for example, to improve autonomous driving functions.
Blockchain is a decentralised protocol for data transactions between business partners. It also forms the basis of the well-known cryptocurrencies Bitcoin and Ethereum. Every change is recorded in chronologically arranged data blocks, making it transparent and tamper-proof.
The start-up XAIN won the first "Porsche Innovation Contest" on the subject of blockchain in the summer of last year, beating over 100 other applicants in the process. Following the contest, interdisciplinary teams from across Porsche worked in collaboration with XAIN over the course of three months to develop and test applications. Blockchain was introduced into the Porsche Panamera using an energy-efficient mining process from XAIN. In addition, Porsche is currently working on further applications for the technology, including in the areas of charging and parking.
(EN): Porsche introduces blockchain to cars from Porsche AG on Vimeo.
Arilou Automotive Ethernet Security Hub
Arilou Information Security Technologies , a supplier of high-end cyber security solutions for the automotive industry, has developed a first-of-its-kind central management technology to enable dynamic and secure control of in-vehicle communication networks. Specifically, Arilou, part of the NNG Group, designed this cyber security tool – the Ethernet Security Hub – as an innovative solution for connected and autonomous vehicles equipped with Ethernet networks.
Compared to CAN bus networks that have traditionally been used, Ethernets have a greater bandwidth to collect and transfer more data at a faster rate. Arilou's technology was developed to prevent security risks, and addresses critical safety vulnerabilities associated with integrating connected and automated systems into vehicles.
While other gateway communication controls exist, Arilou's Ethernet Security Hub is a more refined solution that allows for complete, real-time management of the interaction between a vehicle's electronic systems. The technology works by opening and closing secured communication channels between components in an ad-hoc manner, thus ensuring that the highest level of security is always kept. This helps limit the number of areas vulnerable to attacks from hackers.
Fortine Demos On-Chip Prototype Security
During Accelerate 18 at the Chelsea Theater, Cosmopolitan Hotel, Fortinet  demonstrated a prototype security solution, highlighted with the Renesas autonomy Fleet, to address the major cybersecurity risks in today's connected car network architecture.
The Renesas autonomy Cadillac SRX vehicle showcased a video demonstration of Fortinet Security Fabric technology running on the Renesas R-Car H3 to provide security policy management and automated protection of the powertrain and communication domains in the vehicle.
Supported by the on-chip security functions of the Renesas R-Car H3, Fortinet secures the communications between the domains and sets policies to limit access between certain domains to mitigate and control potential cyber threats.
Infineon Partners with EB for Cybersecurity
Infineon Technologies AG and Elektrobit Automotive GmbH (EB) are teaming up long term to work closely together on the issue of cybersecurity for vehicles.
The companies offer a perfectly coordinated hardware-software solution that boosts the performance of on-board communication and satisfies current and future security requirements. It is based on the second generation of the multicore microcontroller family AURIX™ (TC3xx) from Infineon and, tailored to it, Elektrobit's zentur HSM solution.
The hardware-software solution is AUTOSAR-compliant with regard to the latest 4.3 stack and prior versions such as 4.2 and 4.0. That means it is easy to implement and integrate EB's zentur HSM software in existing projects.
DENSO Invests in Dellfer Cybersecurity Startup
DENSO, one of the world's largest automotive suppliers, has announced a significant investment in Dellfer, an IoT and automotive cybersecurity startup company based in San Francisco, California. Dellfer is a young startup focusing on cybersecurity solutions against "zero day" attacks within connected networks such as deployed IoT devices, and in the future, connected vehicles. Dellfer will use the proceeds from this funding to build out its development team and begin discussions with early adopter customers, including DENSO.
Since cybersecurity is becoming more important in the connected car industry with this article we launch Our Cybersecurity Newsletter,
DENSO continues to evaluate technology investment opportunities for automotive solutions and innovative technologies with potentially significant implications for the future of transportation.
Continental Response Management from Argus Cyber Security
Continental has introduced an incident response management system, which is an additional layer of security that responds immediately if there really is an attack. This was developed with the expertise of the Israeli startup Argus Cyber Security, which Continental acquired last Autumn and has become part of the subsidiary Elektrobit.
SUBSCRIBE
You are welcome to subscribe to receive email notification of publication of Connect Car News Cyberseucirty, you can also get weekly news summaries or daily emails.