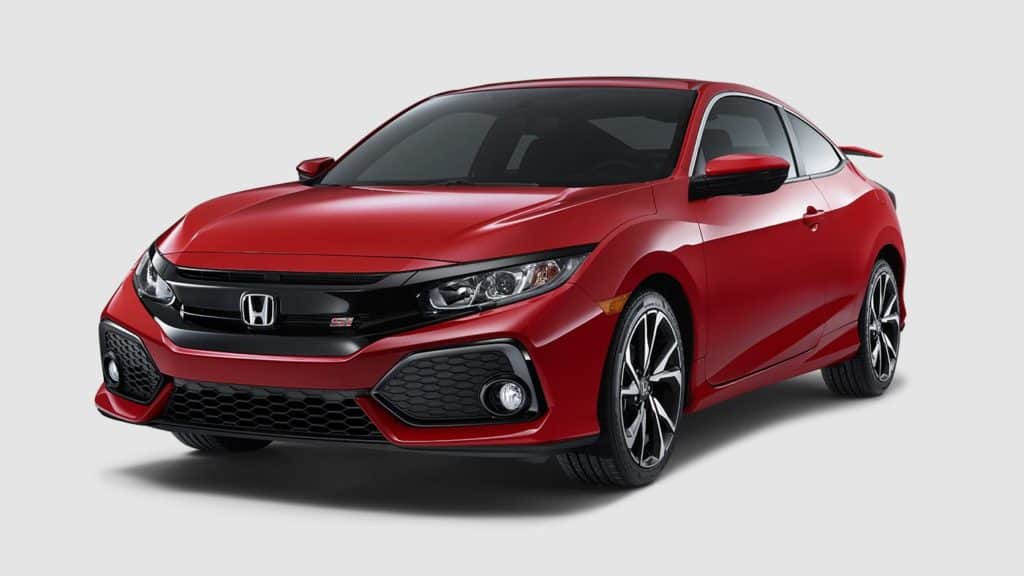 As we approach Black Friday, automotive websites are announcing what their reviewers think are the best cars, the best buys and most desirable vehicles. We have rounded-up the most recent announcements so that you can develop your own consensus of makes the best cars around. You will also see a trend in brands that remain on the top of multiple lists.
When we look at the most wanted and best deals some models were featured  in both including:
Small/Compact Car: Honda Civic
Mid-Size Car: 2018 Honda Accord
Truck: 2018 Ford F-150
Although the most wanted and best value vehicle may be big demand over the end of the year buying opportunities, Cars.com shows that other comparable models have some high discounts.
Edmunds.com announced the winners of its 2018 Edmunds Buyers Most Wanted Awards. This recognition honors the most in-demand vehicles in 17 segments, based on sales, days-to-turn and shopper interest data on Edmunds.
2018 Edmunds.om Buyers Most Wanted Award Winners
Compact Car:  Honda Civic
Compact SUV: Honda CR-V
Large Car:  Chrysler 300
Large SUV:  Chevrolet Tahoe
Large Truck:  Ford F-150
Luxury Compact: Mercedes-Benz C-Class
Luxury Compact SUV: Mercedes-Benz GLC-Class
Luxury Large Car: Mercedes-Benz S-Class
Luxury SUV Mercedes-Benz: GLS-Class
Luxury Midsize; Lexus ES 350
Luxury Midsize SUV: Lexus RX 350
Luxury Sports Car: Porsche 911
Midsize Car: Honda  Accord
Midsize SUV: Toyota Highlander
Midsize Truck:  Toyota Tacoma
Minivan: Honda Odyssey
Sports Car: Subaru WRX
What then are the best buys without any incentives? Kelley Blue Book announced its best buy awards.
2018 Kelley Blue Book Best Buy Award Winners
Overall Winner: 2018 Honda Accord sells for far less than the average new car while providing more features, better fuel economy and a more proven reputation for quality and reliability.
Small Car: 2018 Honda Civic is refined, reliable and remains one of the country's most recommendable cars, a trait confirmed by its strong sales number.
Mid-Size Car: 2018 Honda Accord offers style and excellent tech are backed by standout roominess, comfort and efficiency, not to mention one of the best reputations on the road.
Full-Size Car: 2018 Chevrolet Impala, for fourth year in a row the Impala has won for making a smart car-buying decision.
Luxury Car: 2018 Audi A5 Sportback with sleeker styling, hatchback utility and a slightly roomier feel, the all-new A5 Sportback offers even more to love thant he A4
Performance Car: 2018 Porsche 718 Boxster is a two-seat Porsche that receives the year's best sports-car value.
Electric/Hybrid Car: 2018 Honda Clarity Plug-In Hybrid. Honda's newest offering combines five-passenger capacity, 47 miles of all-electric range and an available

$7,500

federal tax credit to bring electrified transportation closer to the mainstream.
Small SUV/Crossover: 2018 Honda CR-V was refreshed fuel-efficient with enough premium amenities to pass for a luxury SUV, the Honda CR-V.
Mid-Size SUV/Crossover: 2018 Honda Pilot. Combining style and substance with an established reputation for reliability, the 2018 Honda Pilot has excellent resale value.
Full-Size SUV/Crossover: 2018 Ford Expedition features a major model makeover, powertrain and driving dynamics to technology and practicality.
Luxury SUV/Crossover: 2018 Audi Q5 is now larger, more luxurious and more powerful, with a refined driving experience, tech-friendly cabin and stylish, elegant design.
Truck: 2018 Ford F-150 with updated the styling, added a new base engine,and excellent 10-speed automatic wins for the 4th year.
Minivan: 2018 Honda Odyssey was called it the best family car with great resale value and 5-Year Cost to Own data frugality.
Brand Love is an overall score measuring the strength of the Consumer-Brand relationship of automakers. The moved loved brand is Toyota followed by Honda, Chevrolet, Ford, BMW and Nissan.
Following are some of the study's key findings:
1.Toyota (67.5%) ranks highest overall on Brand Love, topping the charts on each metric.
2. Honda (63.5%) closely follows Toyota.
3. Chevrolet (59.9%)
4. Ford (56.2%) also rank in the top quartile of Most Loved Brands.
5.  BMW (42.5%)
6. Nissan (42.1%)
7. Lexus (40%).
8. Mercedes-Benz (35.8%).
9. Jeep (34.8%)
10 Subaru  (31.3%)
Non-Luxury Brands Mazda (22.7%), Volkswagen (22.4%), and Kia (21.6%) rank below the Brand Love median, limited by lower levels of market awareness.  These Brands and others in similar positions have significant growth opportunities through innovative product positioning and leveraging leading-edge consumers word-of-mouth endorsements.
The study is based on the responses of 1,261 U.S. New Vehicle intenders.
There are many deals to be had in the coming weeks.
Best Black Friday Car Deals
"Black Friday is certainly a great time to go car shopping, " said Jennifer Newman, Cars.com's editor-in-chief. "We're seeing solid incentives from a number of different manufacturers. If you are already in the market for a new car, you might want to consider hitting your local dealership lots this Black Friday instead of waiting in long lines at your nearest big-box store. From the data we've seen, the reward is there for certain vehicles."
Some of the most notable incentives according to Cars.com experts are:
Ford Fusion: Shoppers can expect to save between

$2,150 and $5,000

on certain 2017 trims. If they choose to finance directly through Ford, additional discounts may be available.
Hyundai Elantra: A discount of

$3,000

can be found on 2018 Elantra sedans and

$1,000

off on the hatchback model, the Elantra GT. Hyundai is also offering additional discounts if shoppers choose Hyundai financing options.
Kia Optima: Kia is offering shoppers

$1,500

off the 2018 Optima and

$3,000

off the 2017 model. Like Ford and Hyundai, if shoppers choose to finance through Kia, additional discounts may be available.
Kia Sorento: 2017 Sorento models can be purchased with a

$3,000 to $4,000

discount, and 2018s are being offered with a

$1,500 to $2,000

discount. Like all the deals listed, additional discounts may be available if shoppers choose to finance directly through Kia.
Other vehicles that shoppers can expect to find at discounted prices or with special incentives include
2017-18 Chevrolet Cruze
2017-18 Chevrolet Malibu
2017 Dodge Grand Caravan
2017 Ford Escape
2017-18 Hyundai Santa Fe Sport
2017-18 Jeep Cherokee
2017 Jeep Renegade
2017-18 Mazda3
2017 Toyota Prius c
If you are the Los Angels area don't forget that starting December 1, you can attend the LA Auto Show see a myriad of the best new cars to debut in the coming months to help make your car buying decisions easier.