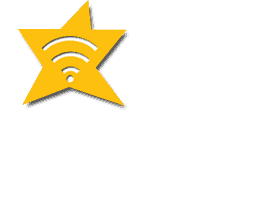 Today most of the news centers on parnerships and hiring for major connected car companies.
Robert Brown @ Velodyne
Velodyne LiDAR Inc., the world leader in 3D real-time perception systems for autonomous vehicles, today announced Robert (Bob) Brown has joined the company as its Chief Financial Officer. Brown will report to founder and CEO David Hall.
Volta & eMotorWerks
Seeking to increase the use of renewable energy and lower energy costs for its network of free-to-use, ad-supported electric vehicle charging stations, Volta has teamed with eMotorWerks to incorporate eMotorWerks' smart-charging technology throughout its nationwide network of stations. By using eMotorWerks hardware and software platform, Volta's customers can access reliable, high-power, grid-friendly charging across the rapidly growing number of stations in their territories. Via JuiceNet, this daytime electric load can now be coordinated with regional utilities, diversifying their resource portfolio and ensuring EV charging occurs with a cleaner energy mix.
Bosch, Geo++, Mitsubishi Electric and u-blox  Partner for Sapcorda
Bosch, Geo++, Mitsubishi Electric and u-blox today announced the creation of Sapcorda Services GmbH, a joint venture that will bring high precision GNSS positioning services to mass market applications. The four parties recognized that existing solutions for GNSS positioning services do not meet the needs of emerging high precision GNSS mass markets. As a result, they decided to join forces to facilitate the establishment of a worldwide available and affordable solution for System Integrators, OEMs and receiver manufacturers. Each partner brings its unique expertise to the joint venture Sapcorda Services.
Sapcorda will offer globally available GNSS positioning services via internet and satellite broadcast and will enable accurate GNSS positioning at centimeter level. The services are designed to serve high volume automotive, industrial and consumer markets. The real-time correction data service will be delivered in a public, open format and is not bound to receiver hardware or systems. More information will be made available later this year.
Carnvana Buys Carlypso
Carvana is  announce it has acquired fellow automotive disruptor, Carlypso, to further enhance Carvana's momentum.
Initially established as a peer-to-peer car selling service, Carlypso evolved into a managed marketplace, giving consumers direct access to wholesale inventory. Carlypso focused on ingesting, normalizing and organizing data on vehicles that they could not physically inspect, and scaling that process to analyze over 200,000 cars each day. The company developed proprietary big data, analytics, and machine learning tools to dynamically filter, value and price cars nearly instantaneously without ever actually seeing them; tools that can integrate with similarly purposed proprietary technology Carvana has created.
Carlypso co-founders Chris Coleman and Nicky Hinrichsen have assumed leadership roles at Carvana. Coleman is overseeing vehicle data acquisition and normalization. Hinrichsen is running wholesale and trade technology. Both are contributing to Carvana's strategies for centralized inventory acquisition, as well as instant valuation offers for consumers looking to sell or trade in their vehicle.