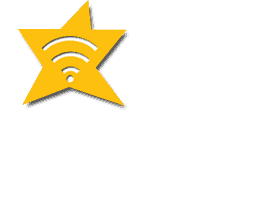 In connected car news shorts today there several stories that were too short to report alone from France, Daimler, TomTom, Hitachi, Honda, TomTom and Cisco.
France Exhausts Gas & Diesel
France will end the sale of gasoline and diesel-powered vehicles by 2040 to meet the Paris climate accord, Ecology Minister Nicolas Hulot announced Thursday. Paris was once rated as more polluted to any other city in the world in 2015.
Yesterday, Volvo announced that all of its cars will have electric motors by 2019.
Daimler & BAIC Partner for BEVs
Daimler and BAIC announced that they will jointly invest in the localization of battery electric vehicles in China. Daimler and BAIC Motor on will invest of five billion RMB for Battery Electric Vehicles (BEVs) and battery localization at Sino-German joint venture BBAC.  By 2020, BBAC will manufacture all-electric vehicles under Mercedes-Benz brand, powered by locally produced batteries.
TomTom Expands HD Maps and Works with Baidu
TomTom announced that it has completed the expansion of its High Definition (HD) Map product to cover all highways in Western Europe. That's 175,000km of highways across 19 countries*, bringing the total coverage of TomTom's HD Map and RoadDNA for autonomous driving to 360,000km worldwide.
 TomTom  and Baidu announced today that they have joined forces to develop high definition (HD) maps for autonomous driving. Their collaboration on the development of a global HD map service combines TomTom and Baidu's expertise in HD map-making and artificial intelligence (AI). Baidu will leverage TomTom's Real-Time Map Platform to improve HD map-related technologies utilised in China.
TomTom HD Map and RoadDNA are two revolutionary, highly accurate digital map products helping automated vehicles precisely locate themselves on the road and plan manoeuvres, even when traveling at high speeds.
Customers and partners will now be able to test the TomTom HD Map and RoadDNA in a variety of different driving environments – for example, in the differing weather conditions found in Scandinavia and Southern Europe.
Hitachi & Honda Work on EVs

Hitachi Automotive Systems, Ltd. and Honda Motor Co., Ltd. announced the establishment of a joint venture company for the development, manufacture and sales of motors for electric vehicles on the premises of Hitachi Automotive Systems in Hitachinaka-shi, Ibaraki Prefecture.
As announced on February 7, 2017, the two companies have conducted discussions based on a Memorandum of Understanding signed on February 3, and entered into a joint venture agreement on March 24 to make more tangible preparations to establish the new company. The newly established company will receive a financial grant from Ibaraki Prefecture as it has been recognized as a relevant project that "promotes the establishment of corporate head office functions" within the prefecture.
TomTom & Cisco Work on Autonomous Tech
TomTom announced it is developing ultra-fast lane level traffic technology supporting autonomous driving and smarter mobility.Research will be done in cooperation with Cisco to leverage roadside data captured by Cisco's array of sensors, routers and controllers to create the next generation of traffic information technology. The research combines Cisco's data with TomTom's traffic fusion technology and expertise, supported by Cisco's Internet of Things platform.
One particularly innovative aspect of this cooperation is the use of Distributed Acoustic Sensing (DAS) technology, which has the ability to convert a fibre optic cable into an array of virtual microphones that detect and measure vehicle movements. This data is to be merged with TomTom's pool of floating car data from over 500 million devices. It will then be displayed and analysed in a TomTom interface specifically designed for the needs of Traffic Management Centres.
"With this project, we are connecting road infrastructure, vehicles, drivers and road authorities, enabling them to exchange information in near real time. That is what the Internet of Things is about. With TomTom's expertise, its gigantic pool of traffic data and innovative traffic technology, TomTom is a strong company to work with in this field," says Edwin Paalvast, President EMEAR at Cisco.
This research and development is expected to reduce latency and increase accuracy of real time traffic services, while reducing the costs of traffic monitoring infrastructure. As an example, DAS technology promises to be significantly cheaper to set up and maintain than traditional inductive loop sensors. This project aims to develop better products supporting the demanding requirements of autonomous driving, where cars need to know what lies beyond their sensors, in real time and on each lane.
"We strongly believe that Internet of Things and cloud technologies are essential parts to the future of mobility and we are excited to work with Cisco in moving traffic technology forward", explains Anders Truelsen, Managing Director of TomTom's Licensing Business.