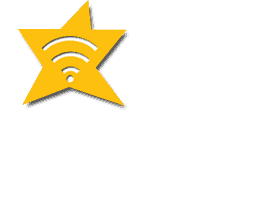 Today, there were not many connected car news stories that were long, therefore we resurrected connected car news shorts for news that is too short to report. Cinemo, Cars.com, Honda, Toyota and SoftKinetic all made interesting announcements.
Cinemo & Alpine
Cinemo  announced they will be working with Alpine Electronics Inc., a premier manufacturer of automotive audio, information and communication products, on selected front seat infotainment projects.
The first recipient resulting from this collaboration will be a worldwide car OEM. Cinemo's award winning media management, playback, and connectivity, will all be integrated into the advanced Alpine system to provide a consistent environment towards feature rich multimedia enjoyment in the car.
New Editor-in-Chief @Cars.com
Cars.com has appointed Jennifer Newman as the site's editor-in-chief. Newman has been with Cars.com for nine years serving in various roles of increasing responsibility on the editorial team, most recently as Managing Editor. Former editor-in-chief Patrick Olsen is now the Autos Team Lead at Consumer Reports.
Honda Proving Center Improved
Back in full operation as a testing ground for future Honda and Acura products, the renovated Honda Proving Center (HPC) is once again primed to test the capabilities of the company's automobiles, motorcycles, side-by-sides and ATVs against the dramatic back drop of the Mojave Desert, near Cantil, California.
The refurbished HPC features a 7.5-mile high-speed banked oval track capable of testing vehicles at speeds over 200 miles per ho[ur, and a 4.5-mile winding road course that incorporates 28 curves and six different hills into the design.
The renovation of the 3840-acre warm-weather testing facility provides Honda with two key U.S. proving grounds for the development and testing of new automobile and powersports products. Honda also conducts product testing and verification at the Transportation Research Center, an automotive proving center located in East Liberty, Ohio.
Georgia Tech Students Win with Para Pickup
Earlier this year, a team of students at Georgia Tech realized that there was a critical gap in transportation services for people who use wheelchairs – and they wondered if the solution could be in the palm of their hands.
Today, the students' concept for an app-based service to address this issue, "Para Pickup," has been named the winner of the Next Generation Mobility Challenge. The Challenge is a national competition from the Toyota Mobility Foundation and Net Impact to inspire millennials to use design thinking to solve mobility issues. Nearly 600 students participated at 15 events across the country.
The winning team pitched an app-based, para-transit taxi service that gives people who use wheelchairs a safe, affordable and flexible way to get around. This concept would supplement current public para-transit transportation services, which are affordable, but can be inflexible and slow.
The multidisciplinary team of students included Sally Xia (Masters in Digital Media), Riley Keen (Masters in Industrial Design), Pranav Nair (Masters in Industrial and Product Design), and Kris Weng (Bachelor of Science in Mechanical Engineering). The students have accepted summer internships through Net Impact in partnership with Toyota at the company's North American headquarters in Plano, TX. They will support the Social Innovation team and continue to develop "Para Pickup" for the Toyota Mobility Foundation, which works to address mobility challenges around the world. The winners may then be considered for funding to bring their idea to life from the Toyota Mobility Foundation.
The Para Pickup team was chosen as winner by judges at Toyota and Net Impact based on six different categories: clarity of goals and objectives, clarity of project design, impact to society, feasibility, creativity and the team's potential to implement the project. Additionally, the public weighed in on the winner through online voting, where Para Pickup also took first place.
SoftKinetic 3D Gestures in BMW 7
SoftKinetic, the world's leading provider of 3D vision and gesture recognition solutions, today announced its 3D Time of Flight (ToF) vision technologies is included in the 2017 BMW 5 Series cars. SoftKinetic also powers infotainment gesture control in the BMW 7 Series luxury line. In recent months, automakers have been drawn toward 3D gesture recognition capabilities for the driver, and SoftKinetic's technology has been used to give drivers the ability to navigate the in-vehicle infotainment system using simple, predetermined gestures that promote ease-of-use and safe driving mechanics.
In the past, other 3D technologies could not function well in various lighting conditions.  SoftKinetic's sophisticated 3D sensor technology is the most robust in full sunlight as well as darkened conditions, offering reliable depth sensing and gesture recognition in all environments.
–