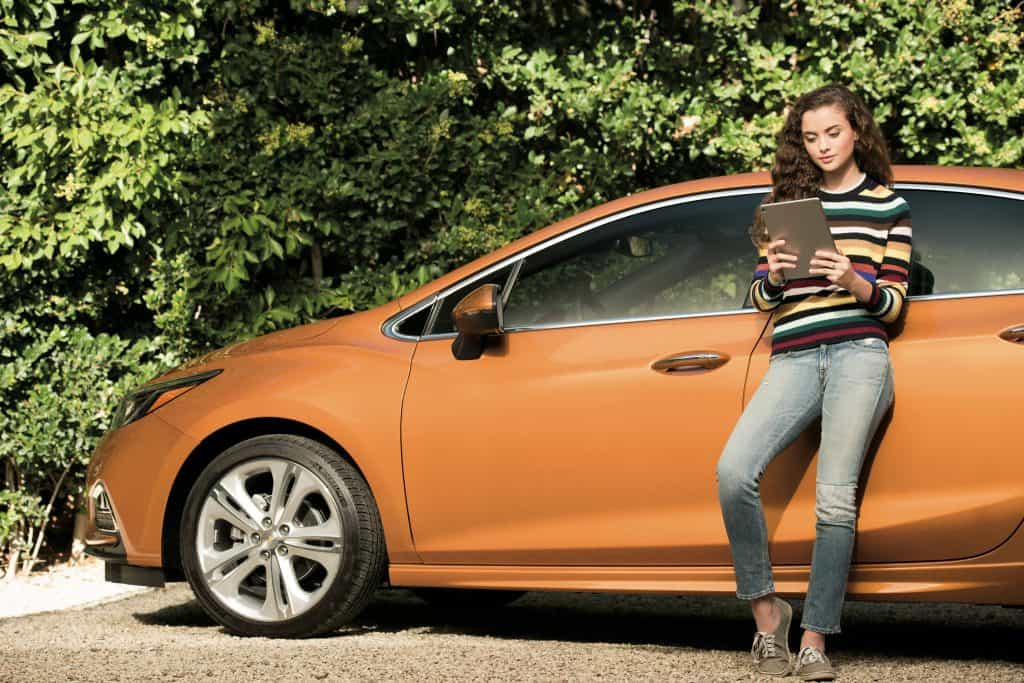 There were two announcements from GM for more wireless and telematics services. Chevrolet vehicle owners with mobile Wi-Fi hotspots can buy unlimited AT&T prepaid data for $20 a month. GM vehicles owners can easily use Spireon's Web Fleet Management platform for business.
Unlimited Wi-Fi Data Plans
Chevrolet owners in the U.S. with an in-vehicle OnStar 4G LTE Wi-Fi hotspots will now have access to an unlimited prepaid data plan for only $20 per month. It will be available starting March 3, and Chevrolet will offer this groundbreaking plan enabled by AT&T across its entire retail lineup.
Last year alone, Chevrolet customers used nearly 200 percent more OnStar 4G LTE data in their vehicles compared to 2015. In the second half of 2016, Chevy owners used almost as much data as they had the previous 24 months since OnStar 4G LTE launched. For example contracts are cobidding jobs in their Silverados, families streaming movies in their Suburbans and Malibus and everyone tapping into the cloud for music.
To put this data usage in perspective, Chevrolet owners and their passengers streamed the equivalent of more than 17.5 million hours of video in 2016.
As the first automaker to offer 4G LTE connectivity across its entire retail portfolio, Chevrolet has sold more than 3.1 million OnStar 4G LTE-connected vehicles since June 2014 and has more vehicles on the road equipped with 4G LTE than any other automaker. Please note services and connectivity may vary by model and conditions. 4G LTE coverage not available everywhere
Spireon for GM
GM has added Spireon to its telematics service provider roster. GM will soon start offering Spireon services using the embedded OnStar 4G LTE hardware in the vehicles, Spireon will offer a customized version of its FleetLocate  for fleets to manage their Chevrolet, Buick, GMC and Cadillac vehicles, beginning May 2017.
In addition to its telematics solutions, GM claims has the most comprehensive offering of connected services for fleet vehicles in the industry
Spireon's web-based fleet management solutions monitor vehicle and driver performance and give fleet operators insights to help them reduce fuel costs, idle time, labor, fleet mileage and maintenance-related downtime. They can also help provide insights into driver behavior.
Spireon provides telematics services for many companies and operators such as Verizon Wireless. Spireon has 3,750,000 active subscribers. Solutions are used by car dealers to track their vehicles and transport companies. Spireon offers Kahu to individual customers through auto dealers.